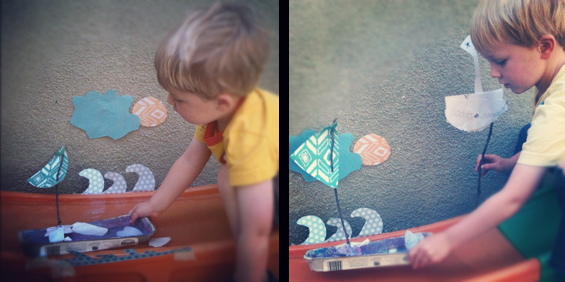 Sail the high seas with this fun egg carton sailboat activity inspired by Destination:Brazil. With few supplies and easy assembly, this activity will have your little one out sailing in no time.
Supplies:
Lid of an egg carton
Construction paper
Scissors
Hole punch or sharp pencil
Straw or stick
Paints & paintbrush or markers
Tape
Instructions:
Cut a triangle from the construction paper.
Punch 2 or 3 holes along one side of the paper.
Weave a straw or stick through the holes in the paper triangle.
Paint the inside of the egg carton lid.
Tape your sail to one end of the boat.
Once you're done, snap a few pics of your little citizen sailing their boat and enter them in our "Around the World Activity Contest" for your chance to win one of our 10 weekly prizes and be entered into a sweepstakes to win a $500 Tea gift certificate. Contest starts 7/1/2012. Visit www.facebook.com/teacollection to enter.
This activity was inspired by our Kasato Stripe Dress which first debuted in Destination: Brazil in Spring 2009.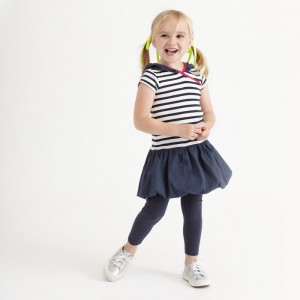 It has a Japanese aesthetic with nautical notes named after the boat that brought the first Japanese immigrants to Brazil in 1908.