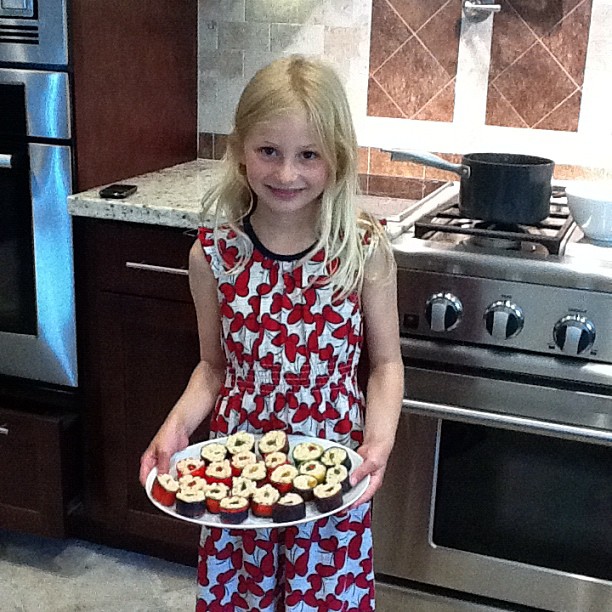 Is your little citizen a sushi addict? If so, they'll love our sugary take on the hand rolls. This Japan-inspired activity isn't only fun, it's also delicious too!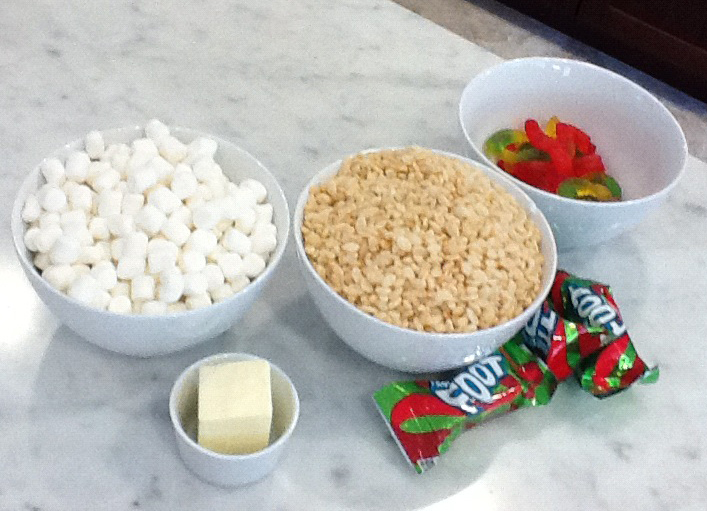 Ingredients:
a. 1/4 cup butter
b. 4 cups mini marshmallows
c. 6 cups crisped rice cereal
d. 20-25 gummy worms
e. 1-2 boxes of fruit leather
f. 12×17 inch baking sheet
g. 2-quart saucepan
Directions:
1. Grease the 12×17 inch baking sheet.
2. Melt butter in 2-quart saucepan over medium heat.
3. Add marshmallows to the 2-quart saucepan and stir into butter until smooth.
4. Remove mixture from heat and stir in the rice cereal until it's evenly coated.
5. Turn the baking sheet so that the shorter ends are at the top and bottom. Then press the marshmallow mixture on the sheet, distributing it evenly.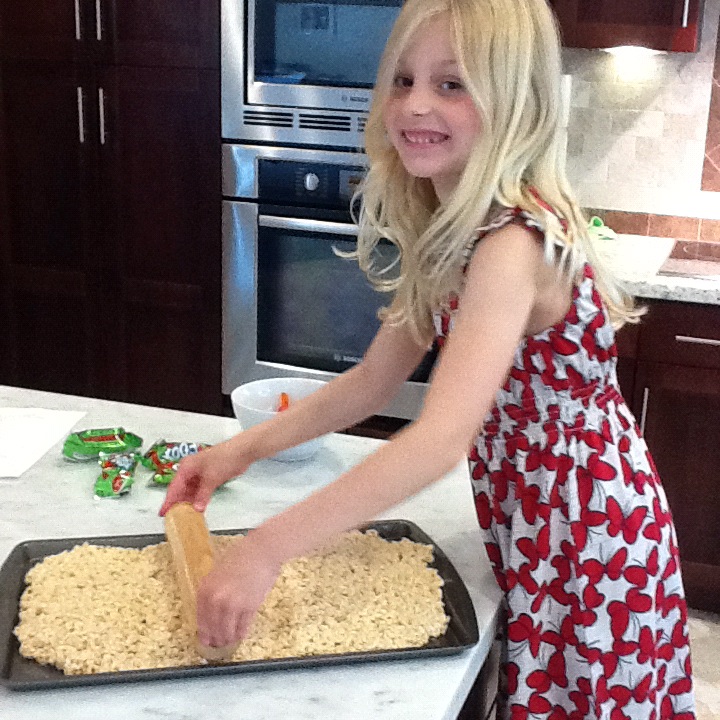 6.  Starting at one side and one inch up from the lower edge of the mixture, place gummy worms atop the mixture end to end in a horizontal line.
7.  Gently  roll the lower edge of the marshmallow mixture over the gummy worms.
8.  Then stop and cut the log away from the rest of the mixture. Use the same method for 4 more logs.
9.  Slice each log in 1-inch-thick "sushi" rolls and wrap them individually with a strip of fruit leather.
While making the candy sushi, snap a few pics of your little citizen baking and enter them in our "Around the World Activity Contest" for your chance to win one of our 10 weekly prizes and be entered into a sweepstakes to win a $500 Tea gift certificate. Contest ends 7/31/2012. Visit www.facebook.com/teacollection to enter.
This activity was inspired by the Butterfly Dot Girls Dress which first debuted in Destination: Japan in Fall 2009.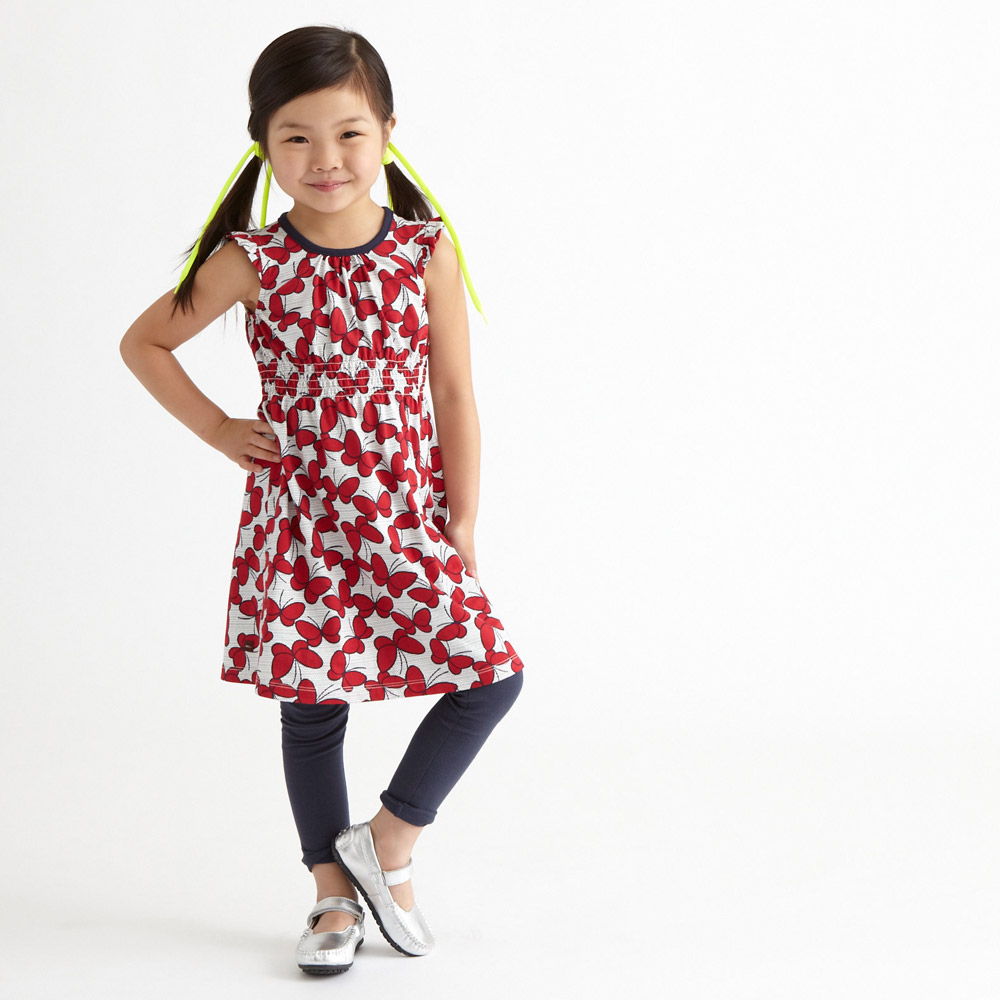 The Japanese inspired print featuring aflurry of red butterflies on a field of blue dots has come back in a classic flutter sleeve silhouette.