The following is written by Emily Meyer, Tea Collection's Co-Founder and Chief Creative Officer.
How awesome is Modern Family the TV show?!  It's so funny and I just love the weave of contemporary themes and some of the most socially relevant story telling. It turns out that the actress that plays Lily, Aubrey Anderson-Emmons, is a huge Tea fan!
I met Aubrey's mother, Amy Anderson Emmons, at the Mom 2.0 bloggers conference in May … she was super friendly and spoke about managing the social media audience for Aubrey's fan base.  I introduced myself and she said they knew Tea, that Aubrey even had a couple of pieces … I mentioned that we would LOVE to dress Aubrey for any special occasions.
Well … I was travelling overseas just a few weeks ago and received an email from Amy – she says Aubrey is going to the Emmy's and asked if we would be interested in dressing her?  Of course!!  What an awesome project and it would be an honor for us!
Marjorie, our designer, was traveling with me – we immediately started brainstorming in the courtyard of our hotel at 12:30am!! Marjorie sketched.  We started with our iconic wrap neckline styling and created a bubble in the skirt for fun, matching Aubrey's playful personality.  Then we added a sash similar to one we had seen on the traditional Korean costume, called a hanbok.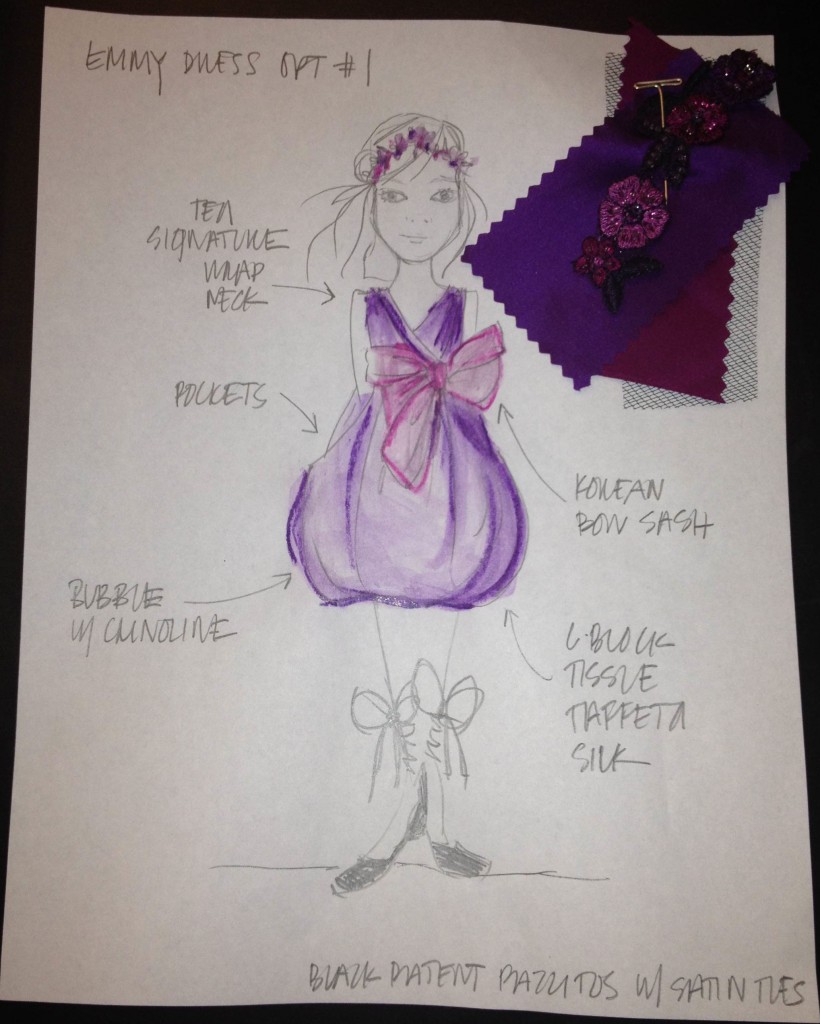 Our amazing Technical Design team drafted the pattern and made a prototype before we returned home from the trip.  We found beautiful silk taffeta fabric at Britex in downtown San Francisco.  And then I went to LA to visit Aubrey in person to try on the dress.  The sash captivated Aubrey and the wrap neckline was gorgeous on her – elegant and youthful.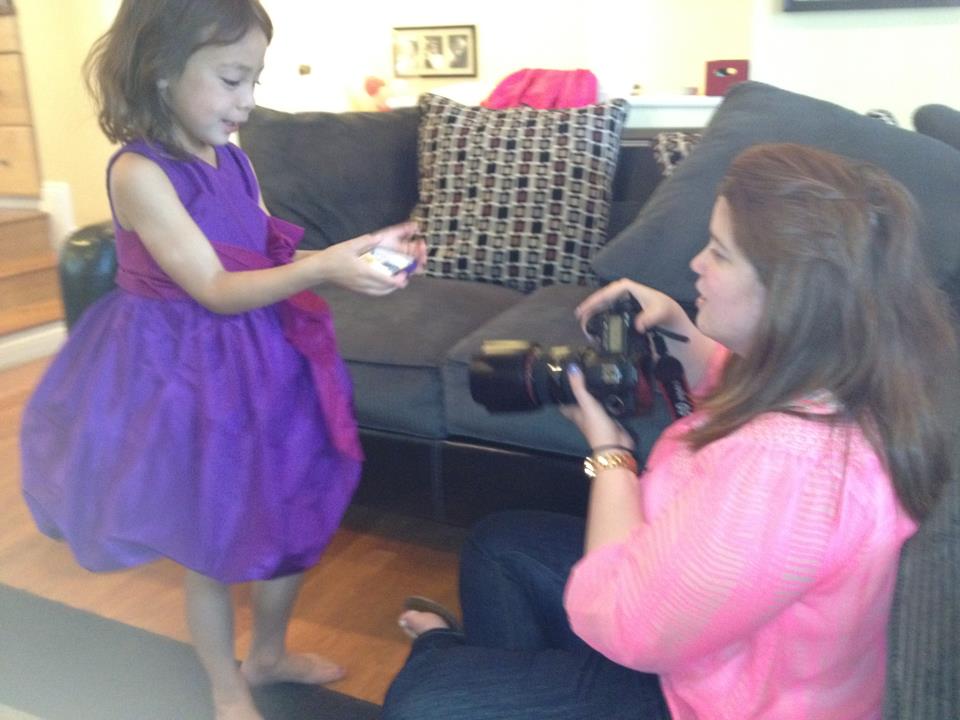 Marjorie traveled to LA herself to help Aubrey get dressed, including final touches, for the big event.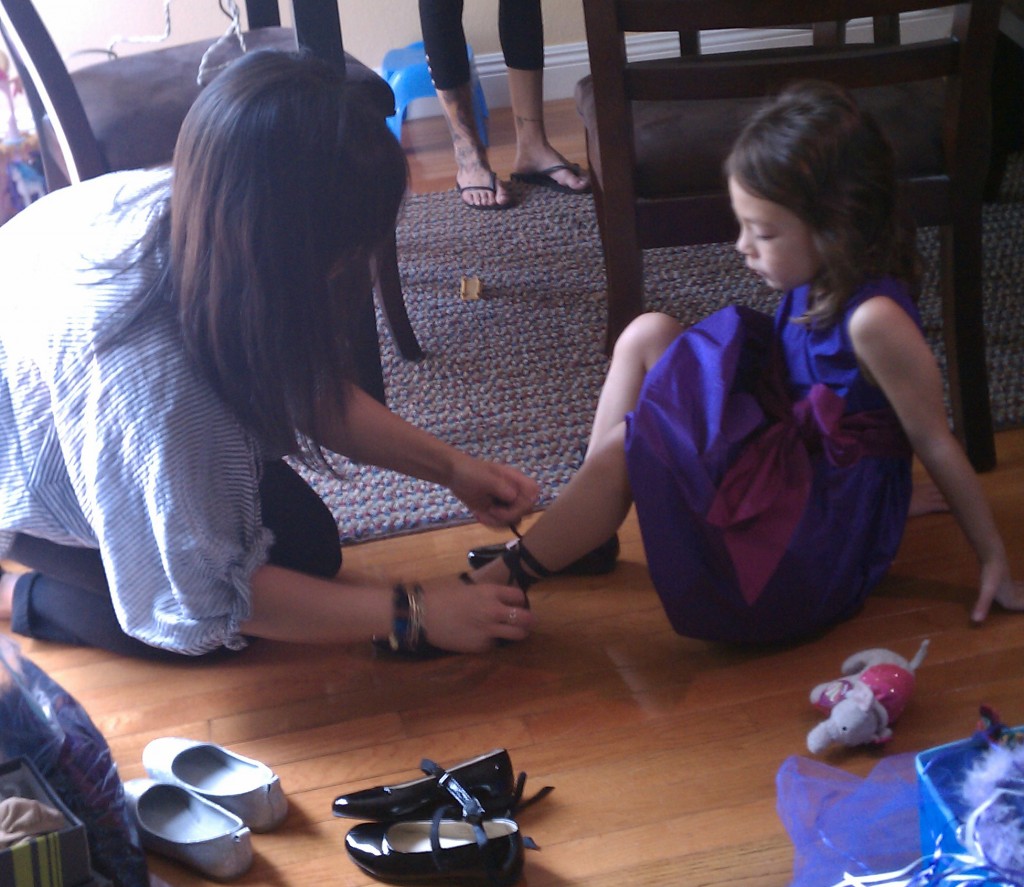 I am so proud of our team for making this happen so fast and so beautifully.  It's literally the art of couture, globally-inspired, made with heart and soul.