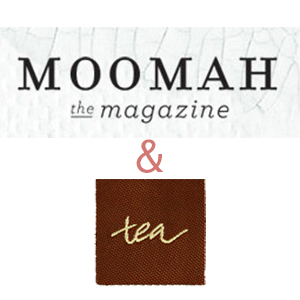 It's time for part two of our Moomah the Magazine exclusive crafting series! In honor of our new fall catalog, they've created an amazing tiger collage. Looking for more tiger inspired goodies for your little one? Don't miss our new Character Tiger Graphic Tee, our cozy Woodcut Tiger Pajamas or our bold Pouncing Tiger Tee… you'll discover how much power can lurk in a shirt!
Be sure to sign up for their newsletter to receive the latest issue – Take it away ladies!
———————————————————————————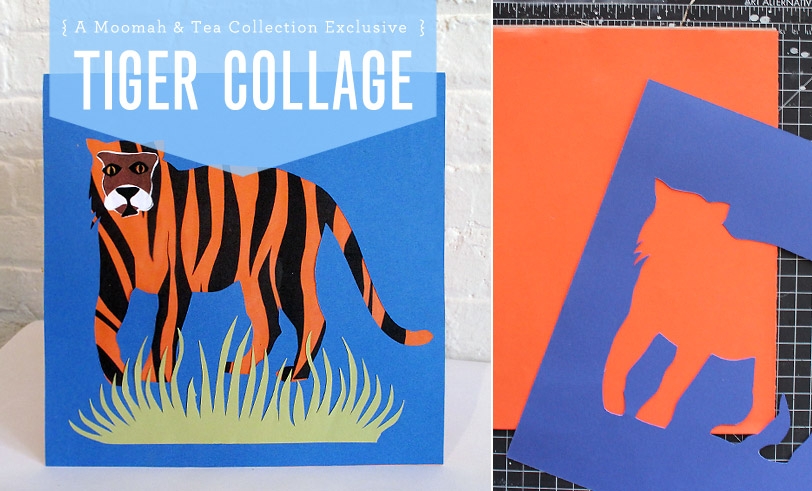 Tea Collection's fall collection is inspired by the Chinese Art District. When we envision Chinese artworks, we think of delicate brush strokes making thin lines with black liquid paint. In our eyes, those abstract lines come together in the shape of one thing: a tiger and her stripes.
With the tiger being one of Asia's most recognized species, we thought it fitting to put together our Tiger Collage as a nod to China's art world, animal kingdom and of course, Tea's newest collection.
WHAT YOU NEED:
• Tiger Template
• 12" x 12" Black and Blue cardstock
• 12" x 12" Orange cardstock
• Glue Stick
• Spray Fix
• X-acto Knife
• Tape
• Pencil