We are a family of experienced travelers – having visited more than 20 countries, from Canada to Jordan. On our far-flung jaunts, we enjoy immersing ourselves in the local culture, language and cuisine, experiencing the locals' lives.
Our latest voyage was our longest – 3 weeks, 7 countries, from Copenhagen south to the D-Day beaches of Normandy and back again.  This time, our itinerary was carefully planned with the tastes of our 12-year-old son Michael in mind. Michael, with his zeal for ancient history, medieval weaponry, seafood, and chocolate, and strong opinions to boot, sets the tone for our activities. As always, he did not disappoint.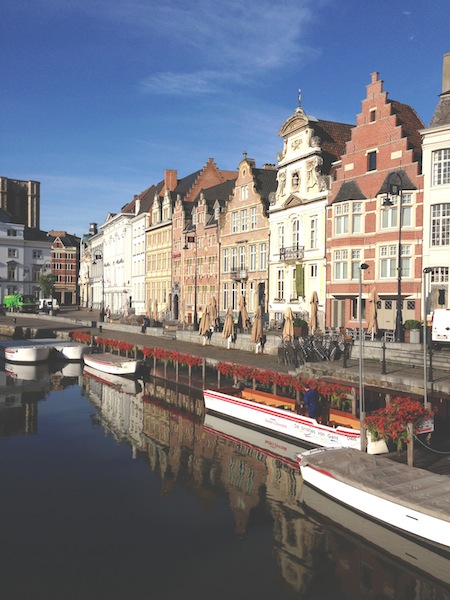 Leaving Copenhagen's Kastrup Airport in the morning, we began our GPS-aided foray into downtown Copenhagen on an unseasonably warm day. Although temperatures hovered in the high 20s Celsius, low 80s Fahrenheit, the lack of humidity was summer time bliss for us, natives of Washington, D.C.'s  sticky suburbs.
Our first stop was Amalienborg Palace, where we enjoyed the sun-splashed morning and jostled with tourists of various nationalities as the changing of the guards unfolded. Soon, our jet lag caught up with us. We craved rest, finding welcome relaxation amidst a fountain and flower garden. Michael inspired our second wind, styling with my Tea Collection FashionABLE scarf.
After our car's GPS led us astray a few times in the capital city and around Copenhagen's teeming crowds of bicyclists, we found the Nationalmusset, home of the new Viking exhibition, featuring the Rothskilde 6 – the world's longest surviving Viking ship. Michael enjoyed the exhibit's interactive computer program, where he lived the Viking life. Not surprisingly, his pillaging, negotiating, and trading earned him the title of Viking.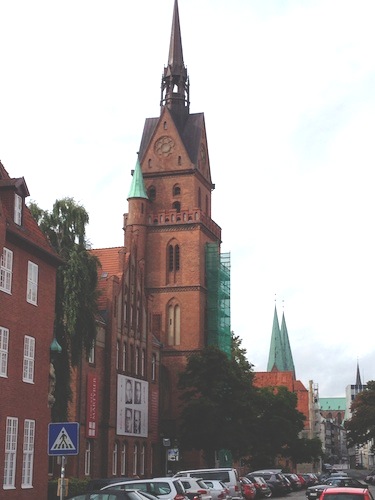 After several wonderful days in Denmark, we headed south. Our destination was the Netherlands, through Germany via the Autobahn. While my husband Bruce enjoys life in the 130 plus km/hour lane, I take things a bit slower. After watching dozens of German drivers zip past me on the left, I wanted a break for lunch. Finding an Autobahn rest stop, we toasted each other with German bottled water, cheese, chocolate, and fruit.
The soaring cathedral, marvelous architecture, and canals of Utrecht, Netherlands, warmly welcomed us that evening. Utrecht is a university town, with its share of cyclists admirably navigating the narrow alleys and cobblestone streets. After the bicycle overload of Copenhagen, Michael noted that Utrecht's two-wheeled denizens were much fewer in number, although no less brazen while driving through pedestrians and forcing cars to avoid them.
Our early morning Utrecht departure was marred by heavy rain. Fortunately, our rainy drive to Ghent, Belgium was short. Michael was excited about Ghent's 12th century Gravensteen Castle, with its "Museum of Judicial Objects."  These torture instruments, racks, handcuffs, and knives, were used to extract confessions. If no confession flowed from the persuasion, the guillotine awaited. We eyed the castle's own guillotine, pondering its gory past. As the rain continued pelting us, we found salvation in our hotel and a bag of Belgian chocolates.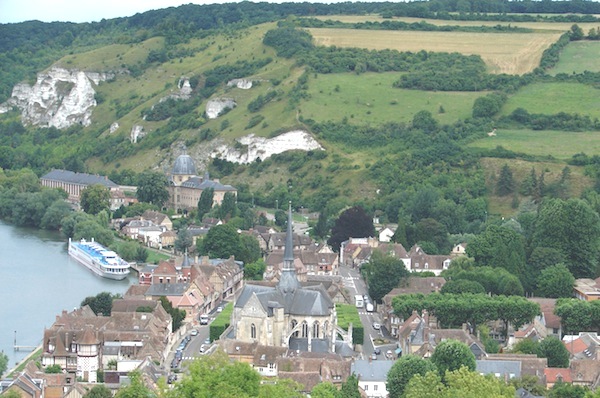 Sunshine marked the next morning when we drove to France for nine days. We all eagerly anticipated croissants, baguettes, cheese, and much more.
From our wonderful gîte in Caumont l'Evente, we drove the narrow Norman roads to the magnificent Bayeux Tapestries, cathedrals, abbeys, and chateaux, highlighted by the stunning Chateau de Carrouges and William the Conquerer's birthplace in Falaise. Everywhere we went, monuments, flags, and markers reminded us of World Wars I and II, and of course, D-Day, June 6, 1944.
My great-uncle from Pennsylvania came ashore at Omaha Beach on D-Day and was killed in action. Michael wanted to know more about what his ancestor did that day so we visited D-Day beaches, inspected German fortifications, talked about the allied landings, and gazed somberly at the starkly white grave markers of the American military cemetery at Colleville-Sur-Mer. While walking among the American graves, Michael quietly noticed the number of soldiers killed on D-Day and those who died during the war's final days.
We topped off our last day in Normandy with a fantastic dinner at Chateau d'Audrieu, a marvelous 18th century abode and a one-star Michelin restaurant. C'est magnifique!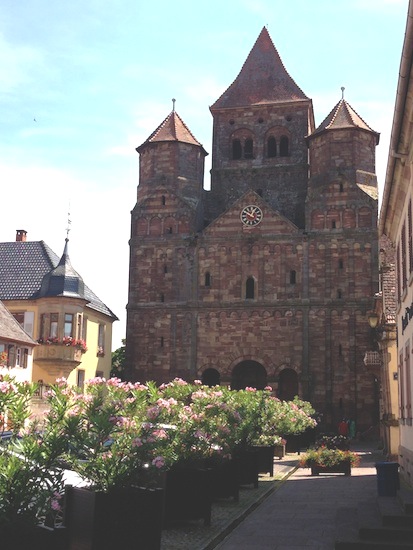 Wrapping up our journey, we headed east, visiting Alsace-Lorraine. Michael enjoyed the many Roman artifacts we saw. While my husband and I marveled at the Roman Empire's ancient reach, Michael shrugged, assuring us that this was old news to him.
Driving through Germany on the way back to Copenhagen, we stopped in Cologne. There we visited the city's magnificent cathedral and our priority – the Schokoladenmuseum. Michael loved learning how chocolate was made, enjoying a Willy Wonka-esque sample.
Three weeks later, we returned home with great memories, wine, chocolate, jam, crackers and tea that will keep our trip alive for a long time!