To help everyone at Tea "go there," we make a yearly contribution to each employee for international travel and exploration. Upon their return, our Tea travelers write blog posts to share their adventures with all of us (and the world).
Tami, one of Tea's creative guru's, took a week to herself to indulge in a simple, quieter way of life.
I recently became intrigued with the idea of a yoga retreat in an exotic locale far removed from the hustle and bustle of everyday life. My initial research came up with options in Bali, India, New Zealand, Costa Rica and Mexico.
I chose to go to a retreat center, Prana del Mar, in Baja, Mexico because of its amenities and convenience (a short 3-hour direct plane ride from San Francisco). Close to Los Cabos, Prana del Mar a far cry from the wild party scenes of Los Cabos. It's located in the middle of the Mexican desert with the mountains to one side and the ocean with a private beach on the other. Run completely off the grid and on solar power, it's an eco-conscious slice of heaven that doesn't skimp on comforts.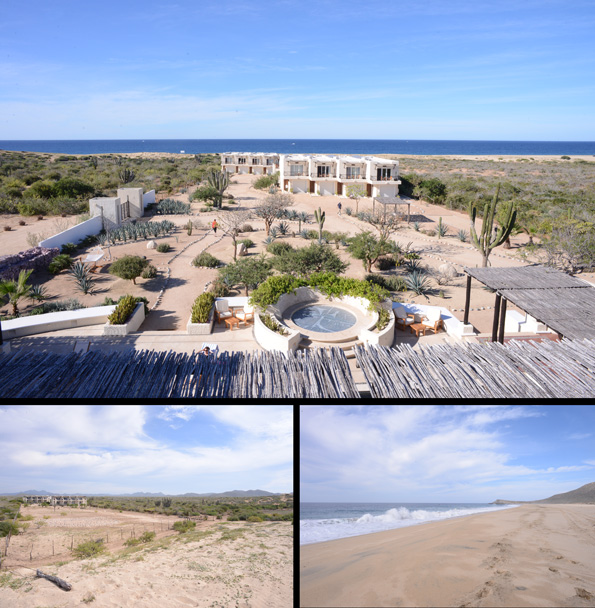 In addition to the location, the retreat itself was really made special by the trip organizers,
Alchemy Tours
. Silvia was the yoga instructor, meditation guide and general life guru. Jake coordinated all the activities, assisted in yoga and was always ready for any question with a great sense of humor. The two of them eased any fears I had of traveling on my own to practice yoga with a group of strangers.
Soon enough, those strangers became friends. We got to know one another pretty quickly as we practiced 2-3 hours of daily yoga/meditation and explored Mexico on the many planned excursions. There were lots of firsts for me on this trip: first time surfing (glorious fun!), first time horseback riding (scary at the beginning but so peaceful by the end), first time ocean kayaking, first time holding a puffer fish while snorkeling (adorable–it looked like a Japanimation character!) and first time whale-spotting.
We were also able to visit a small, sleepy artist town called Todos Santos. Full of artist galleries, shops, cafes and restaurants, it was a nice chance to get a taste of Mexican culture beyond its stunning nature-inspired activities.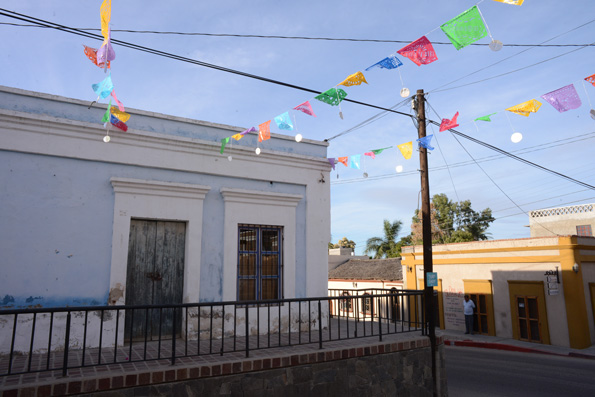 With the perfect balance between solo nature time and group activities, this trip was truly a relaxing and mindful experience for which I am so thankful!