Each month Studio T  features one of our retailers.  This month we caught up with Natalie,  founder of POSH Baby in Oregon.  Learn about her store philosophy below.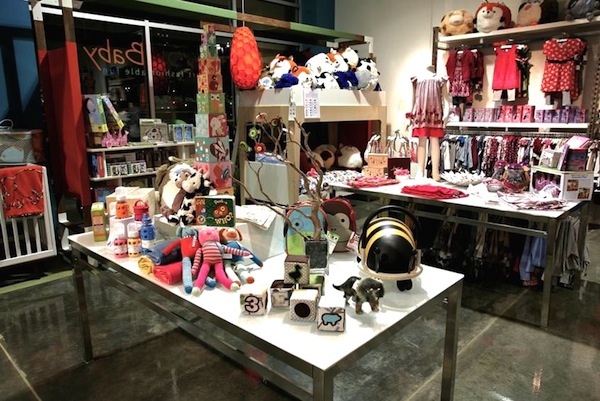 Tea: How did you decide to take the leap and open your own store? How long has your store been in business?
Posh Baby: I have been in business since 2003, I did not start out with plans to open a retail store. I had a wholesale line that was sold to about 300 stores across the globe and having all that inventory, it seemed natural to have a storefront as well. I started out with a tiny store, it was probably about 100 square feet in size. After about six months, a leasing agent approached me about opening up a much larger store that was when I took the leap! Unfortunately, I signed the lease and days later my husband received deployment papers to Afghanistan. That period of my life was very difficult. I had an 18 month old and no idea what I was doing or how I was going to do it all. The store was about 1600 square feet, so I decided to not only sell my own line but other lines as well, plus maternity clothing. Two years later we outgrew that space and moved across the street, and three years later we opened our second store. Last year we moved our original store to an even larger space and I vow to never move again. We are now more of a one-stop shop with everything… clothing toys, gear, furniture, essentials, you name it – we have it.
What is something that your customers would be surprised to learn about you? 
I was born and raised on and English Island called St. Helena Island. It is one of the most remote islands in the world with a population of about 5,000 people. It is also where Napoleon Bonaparte was exiled and died! And yes, we had electricity and did not wear grass skirts. Someone actually asked me that once! Another thing about me is, going into this I had no experience in wholesale,  retail,  sewing or business… nor money to do it! But I started small and slow and grew when I could. Lastly, I always wanted to be a Spy! I'm still waiting on the CIA or James Bond to come calling for my services.
What is your favorite part of your day at the store?  
When the proud parents bring their babies in for the first time. I love having that special relationship – seeing my customers pregnant, being a part of their journey and sharing the excitement, and then having them come in with their new babies!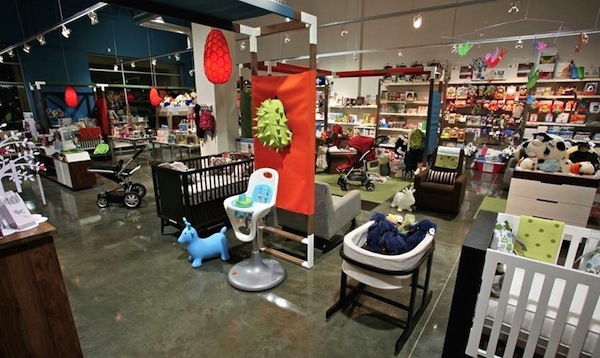 We know how special and unique all of our stores are, what makes your store unique?
We focus on the customer experience and personalization. We feel it's important to allow customers to take strollers outside for a walk to test drive, hold frequent giveaways, have Facebook trivia questions with prizing – all things aimed at creating a fun and rewarding experience.
At Tea, we "Go There", how do you share in that mission at your store and/or in your life?
Coming from another country and having family that is literally scattered around the world has led to a rewarding life of travel and exploration.  I truly am a citizen of the world! I even have a dual citizenship so "Going There" resonates with me and brings the wonderful diversity and flavors of the world into the products.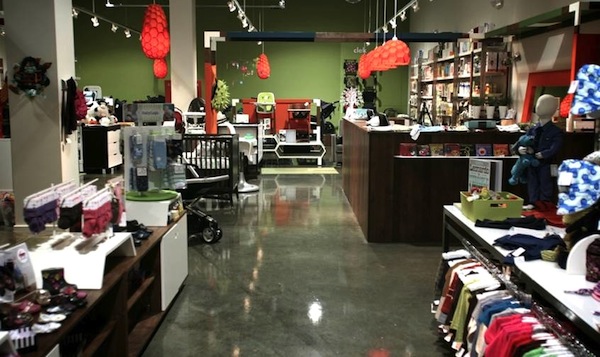 What is the biggest trend you see right now in either shopping or kid's fashion? What are people coming in for? 
Well I'm not sure if it is much of a trend as it's always consistent; Parents and kids want easy comfortable, high-quality clothes that are easy to mix and match. Tea falls perfectly into that category and we have a very large Tea following here.
What do you do in your "spare" time? Laughable right? 
As a business owner you know you don't have much spare time and over the years you tend to not prioritize yourself, you put the business (and everything that comes with it) first! So recently, I have decided to refocus on myself both on my mind, body and spirit so I try and do things that fall into place with that. I have discovered spin classes and am really enjoying that. I fit them in before or after work.  My husband is excited as he is a cyclist and thinks this may lead to some touring together.
How do you balance it all? What tricks can you offer us?
Turning everything off when you walk in the door. Being present and in the moments of home life are key to work life balance. I don't check my computer or email at night unless I know I have something urgent or pending. At the end of the day, everything can wait until the next day!