When I first started designing for merchandise, I realized how many products had cute animal designs but weren't doing anything to spread awareness or give back. Around the same time, I was working with a handful of non-profits who wanted to raise funds by selling products, but they didn't have the funds or knowledge to design them. (Usually they would just sell a t-shirt with their logo on it, which would only appeal to the audience they already had.) I wanted to bridge that gap by designing product that would appeal to popular markets, but would spread awareness and raise funds for these causes, too. So for the holidays I created four greeting cards for some of my favorite wildlife organizations.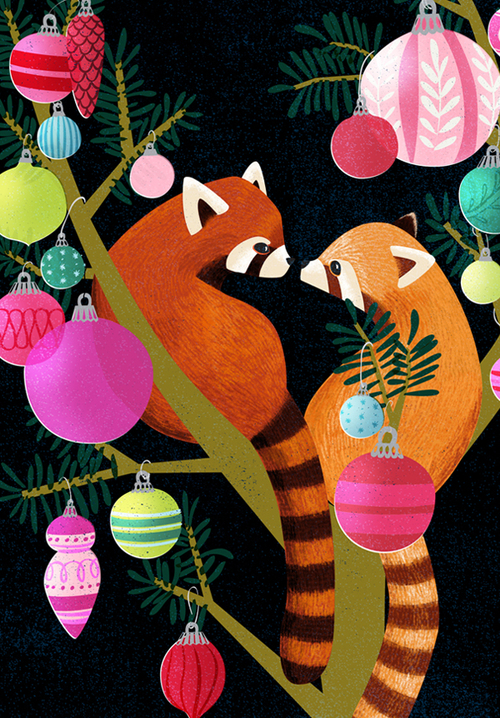 In partnership with Red Panda Network
In partnership with Primate Education Network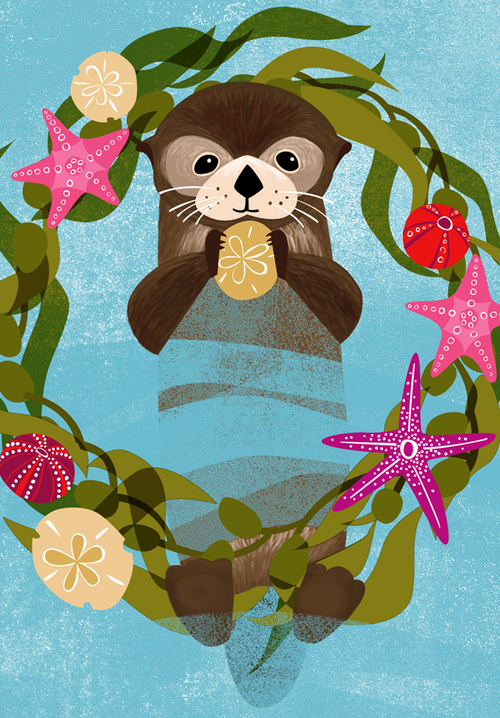 In partnership with Friends of the Sea Otter
Available for purchase through Katy's society 6 shop. Poster versions are also available via auction here & here to benefit Kid's Right to Read & Raising a Reader.