At Tea, we believe in and wholeheartedly support the mission of The Global Fund for Children, and we're excited to announce Global Giving Thursdays. For now on, every third Thursday of the month when you give to The Global Fund for Children on our site, we will match your donation. All proceeds go directly to our longtime charity partner. With each Global Giving Thursday, we're spotlighting a different grantee. This month: Street Library in Duayaden, Ghana.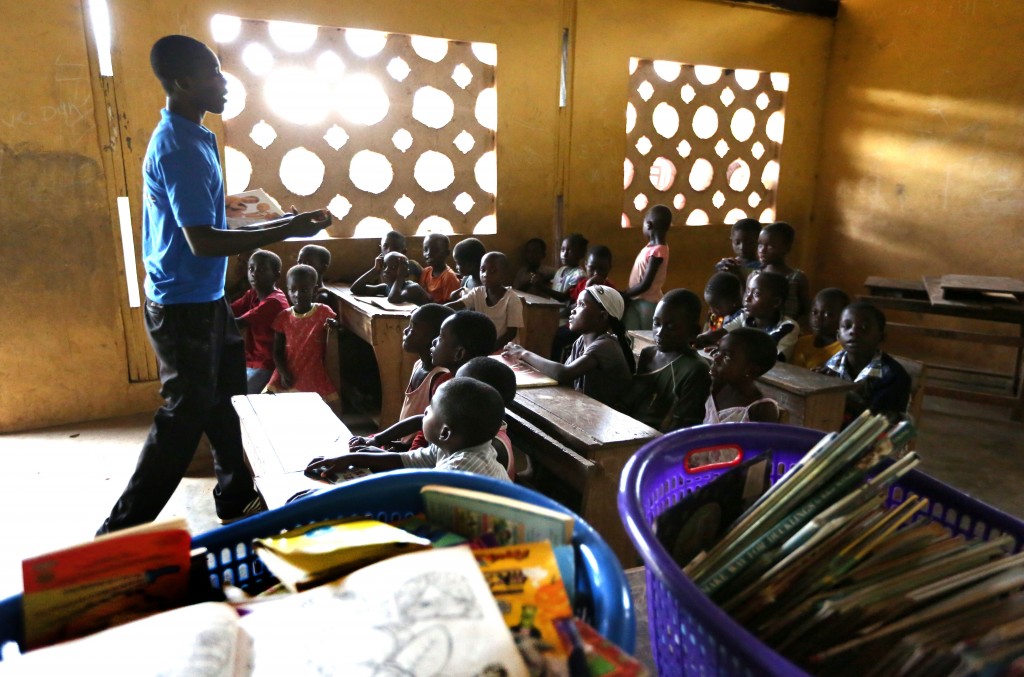 Children living in the Eastern Region of Ghana typically have limited access to education, and no access to reading materials outside of school. Most of these children have delayed reading skills for their age, which prevents them from succeeding in school.
Reaching multiple villages with its mobile library program, Street Library Ghana brings books to children who don't have access to reading materials. SLG also offers mentorship and leadership training, tutors children who are unable to read, and organizes events like debates, quizzes, and writing competitions.  SLG engages entire communities around the importance of reading. The library operates with the involvement of trained "community program officers" who are selected by village elders to run the program in each community.
Here at Tea, we are honored to partner with the Global Fund for Children and learn about how our donations have an affect on the grantees. The Street Library Ghana is a wonderful program that promotes literacy and engages communities to place a higher value on children's education through reading.