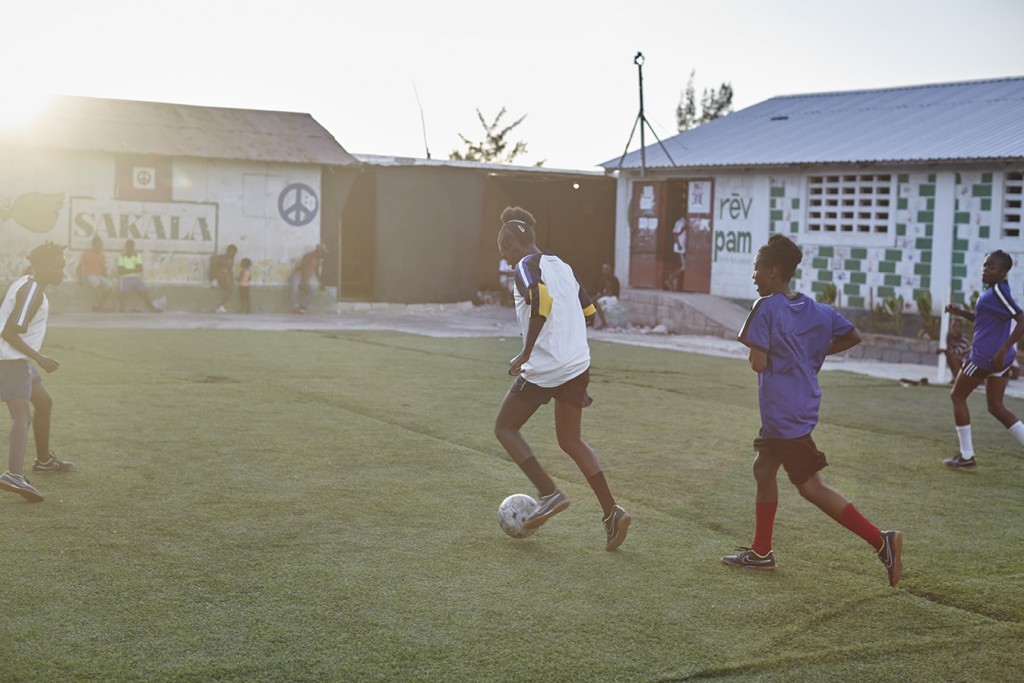 We founded Tea to celebrate the beauty in cultures around the world. Our tagline from the first day was "for little citizens of the world." From the beginning, we were committed to our own citizenship as well. We didn't want to simply be another children's clothing company. We wanted to be a children's clothing company that could do good. We want to break down barriers and open minds. To show kids that no matter where we live or what language we speak, we all care about the same things.
We partnered with the Global Fund for Children because we shared the belief that every child has dignity and ultimately, we are all more alike than different. More than ten years later through this partnership, we are supporting grass roots organizations in countries all over this planet.
In November 2014, a Global Fund for Children grantee named Daniel Tillias came to San Francisco to speak at our monthly staff meeting about his work in Cité Soleil in Haiti. Through his organization, SAKALA, he has created a safe place for kids in the area, and he draws them in with a community garden and soccer.
Soccer. That got my attention. I love soccer. I played seriously until I went to college. And I have rediscovered my love of soccer through my kids. Like kids around the world, my boys, Adam (9) and Matthew (7), LOVE soccer. They play it every chance they get, and my house is full of talk about Messi, the World Cup and Barcelona. My son's coach even moved in with us when he was finishing up his masters degree before heading back to his home in Egypt.
So as Daniel and I left the staff meeting that day and headed to lunch, I asked him to tell me more about how he used soccer in his program… and I asked how I could help.
"Jerseys—we always need jerseys. Do your kids and their teammates have old jerseys they could donate?" Daniel went on to explain how wearing a real jersey gives the kids a sense of pride, of self-esteem and belonging—on and off the field.
Wait a second, I thought—I make clothes! I didn't need to donate old, stained jerseys. Tea could make them!!
That's the moment the idea for Citizens Football Club was born.
I started researching and networking and realized Daniel's program was one of tens of thousands of organizations throughout the world that use soccer to reach kids. These programs attract kids with the sport and then teach them much more than soccer drills—they teach the importance of personal development and of play. And through the development of teamwork, these kids build relationships and empathy and they break down barriers. All of this can lead to peace.
I was also humbled by the magnitude of the potential benefits of Citizens FC. If kids around the world could all wear the same Citizens FC jersey, could we plant the seeds for real global connection? The benefits could then extend beyond the kids in these programs to our very own kids in San Francisco or in New York or in Dallas… or anywhere in the US. Soccer is such an amazing way to bring kids together—to show them that we really are all on the same team.
On January 21st it all kicks off. We'll introduce you to our Citizens FC partner, One World Play Project. You'll meet children in Haiti, Italy, Peru and the United States who play for Citizens FC. You'll learn about our first ever Citizens FC tournament held in Turin, Italy, and we invite your little citizen to join the team.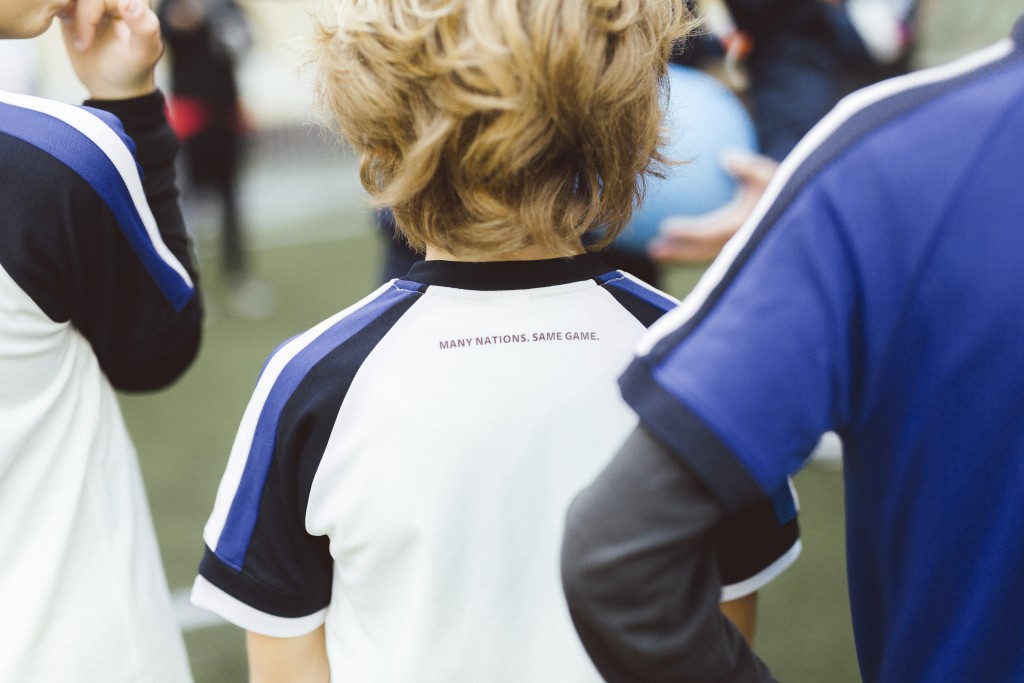 Now, when Adam and Matthew and their friends wear a Citizens FC jersey, they feel connected with kids in Italy, in Haiti, in Peru, and all over the world. On the soccer field, wearing the Citizens FC jersey, kids can find a place of belonging and commonality in our great big world.
Many kids, same team.
Many nations, same game.