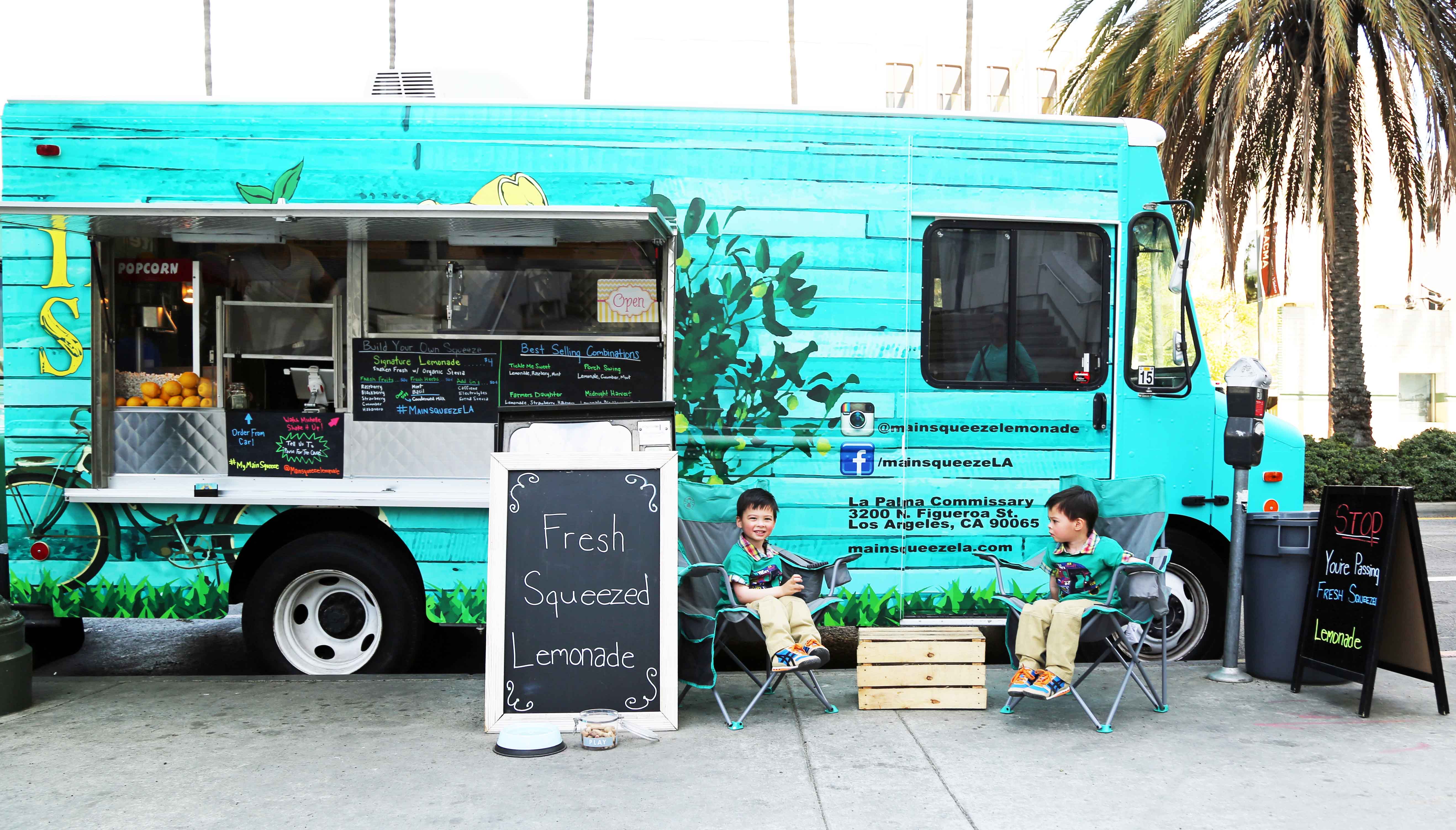 It's not everyday you meet fraternal twin toddlers with better manners and palates than most adults you know. Meet The2Woodies – Carter and Tucker Hellman, twins, travelers and Tea lovers! We had the chance to meet the little guys and their family to learn more about them before they took off for yet another trip.
The boys are only 3 years old, but it's safe to say they're already seasoned travelers. They've been across the U.S. and traveled abroad – they're favorite part? The food! No picky eaters here, they'll try almost anything and often ask for foreign dishes to be made at home after their travels have concluded. Not only are they good eaters, but they love to cook! The love cooking so much that together with their parents, they created their very own cookbook featuring their favorite dishes! Today we're sharing 3 of their recipes and giving you the chance to win their cookbook, The 2Woodies Cookbook: Eats and Treats for the Gourmet Toddler.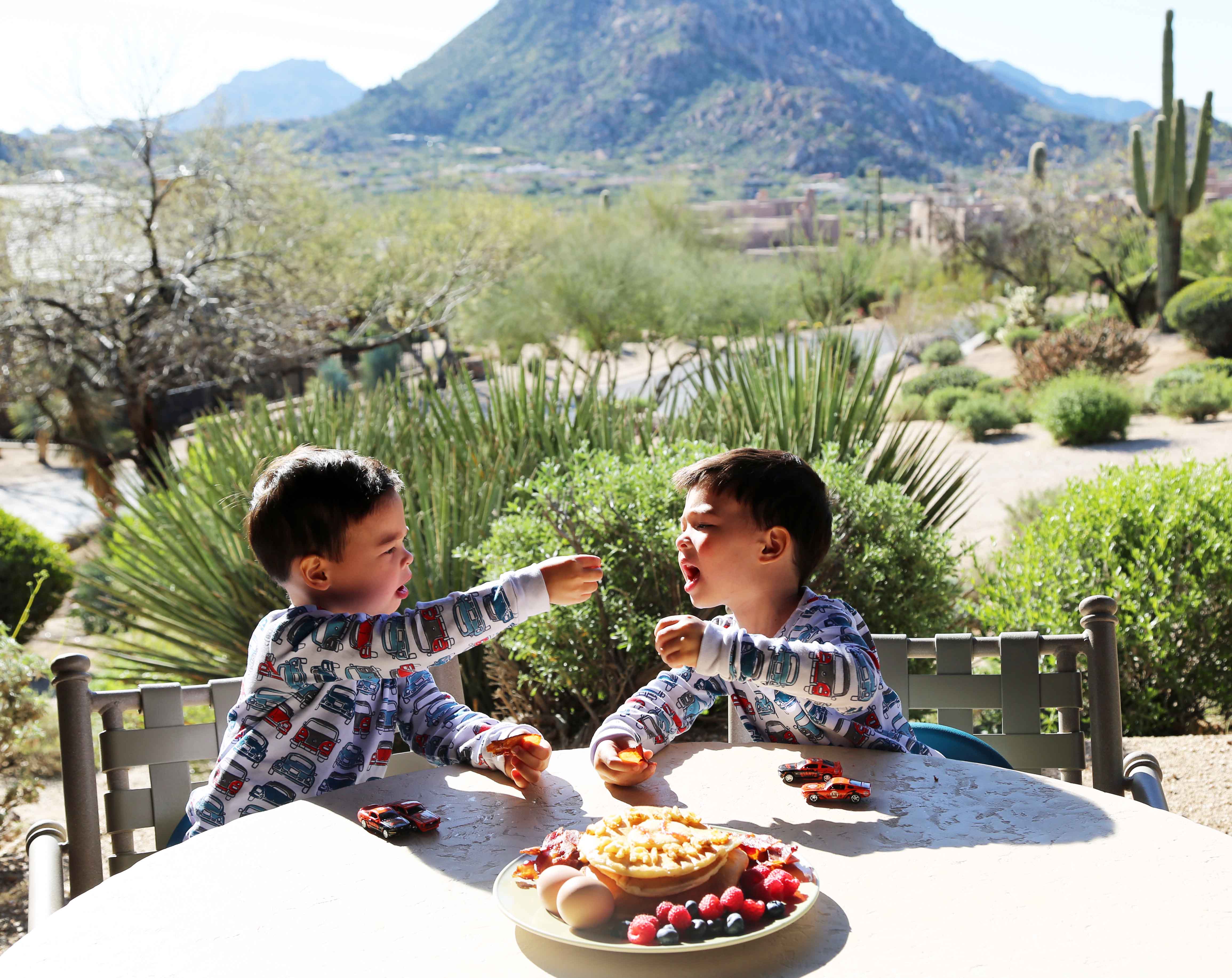 The boys' mom, Holly Cao, talked to us about how the kids have always been easy to please when it came to meals, mostly because they were introduced to many flavors and textures at a young age.
Our family loves to experience life as locals wherever we go, so we always try to find experiences and products that are only available locally and learn about how other cultures live day-to-day around the world.  We often meet very interesting people – artists, musicians, chefs, local businesses – and go to farmers markets, local grocery stores, meat and fish purveyors to find fresh, local ingredients and always cook breakfast daily and at least one other meal during our stay.  We always meet with a local chef, and in some cases, go with the chef to places where he or she buys their vegetables, fruits, meats and fish, which enables us to meet and make new friends wherever we go. Since the boys were babies, they've always had the good fortune to eat home cooked meals for breakfast, lunch and dinner as much as possible. We found out that it takes a very organized and well-oiled village to make that happen. We have learned that it is actually very manageable to cook for your kids and family so that they can eat homemade meals throughout the week that are flavorful, fun and supper yummy. Here's what we do at our house, and hope that it helps you too!
MEAL TIME
For breakfast, we usually have meals that don't take too long to cook, fresh fruit, oatmeal with bananas or an egg veggie scramble.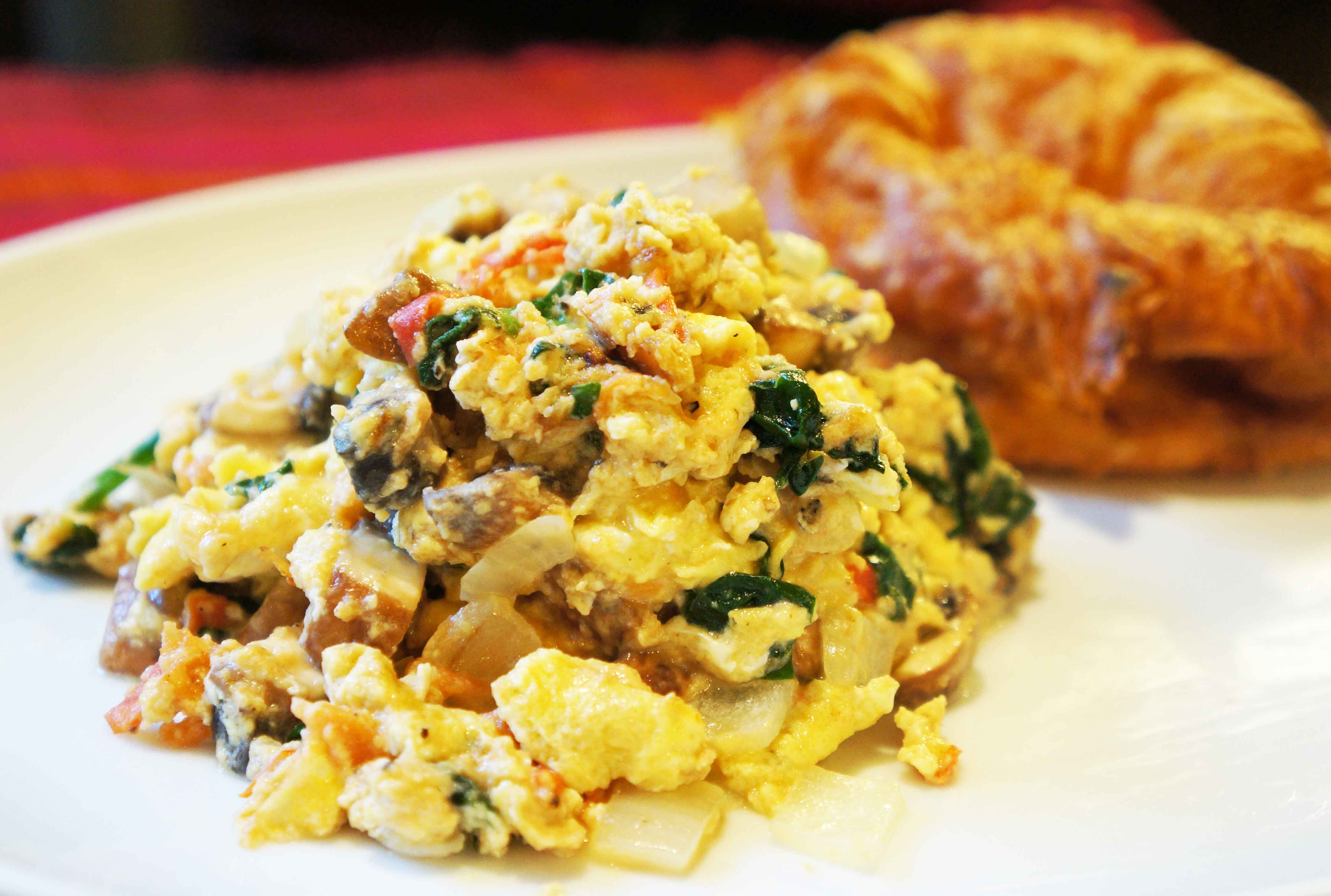 Veggie Scramble Recipe:
Ingredients:
-2 eggs
-1 tbsp garlic olive oil
-1/2 cup spinach
-1/4 cup finely chopped yellow onion
-1/4 cup finely chopped tomatoes
-shredded cheese
-sliced toast or croissant (optional)
Directions:
Scramble eggs in a bowl and add the spinach, onion and tomatoes. Heath the garlic olive oil in a pan. Pour the egg mixture into the pan and scramble with a wooden spoon. Add shredded cheese and continue to scramble until cooked. Serve eggs with toast or croissant.
For lunch and dinner, our main entree will include a protein, a side of steamed vegetables (carrots, peas, spinach or butternut squash) fresh fruit or yogurt and sometimes a special treat! We find that the best way to manage the cooking schedule is that good things come in threes. Our rule of thumb is to cook 3 days worth of three different main dishes at the beginning of the week and then three days later,  we cook two more main dishes that will last for the following three days. We make two or three steamed veggies at the beginning and middle of each week, each lasting three days, electric pressure cookers are perfect for steaming super fast!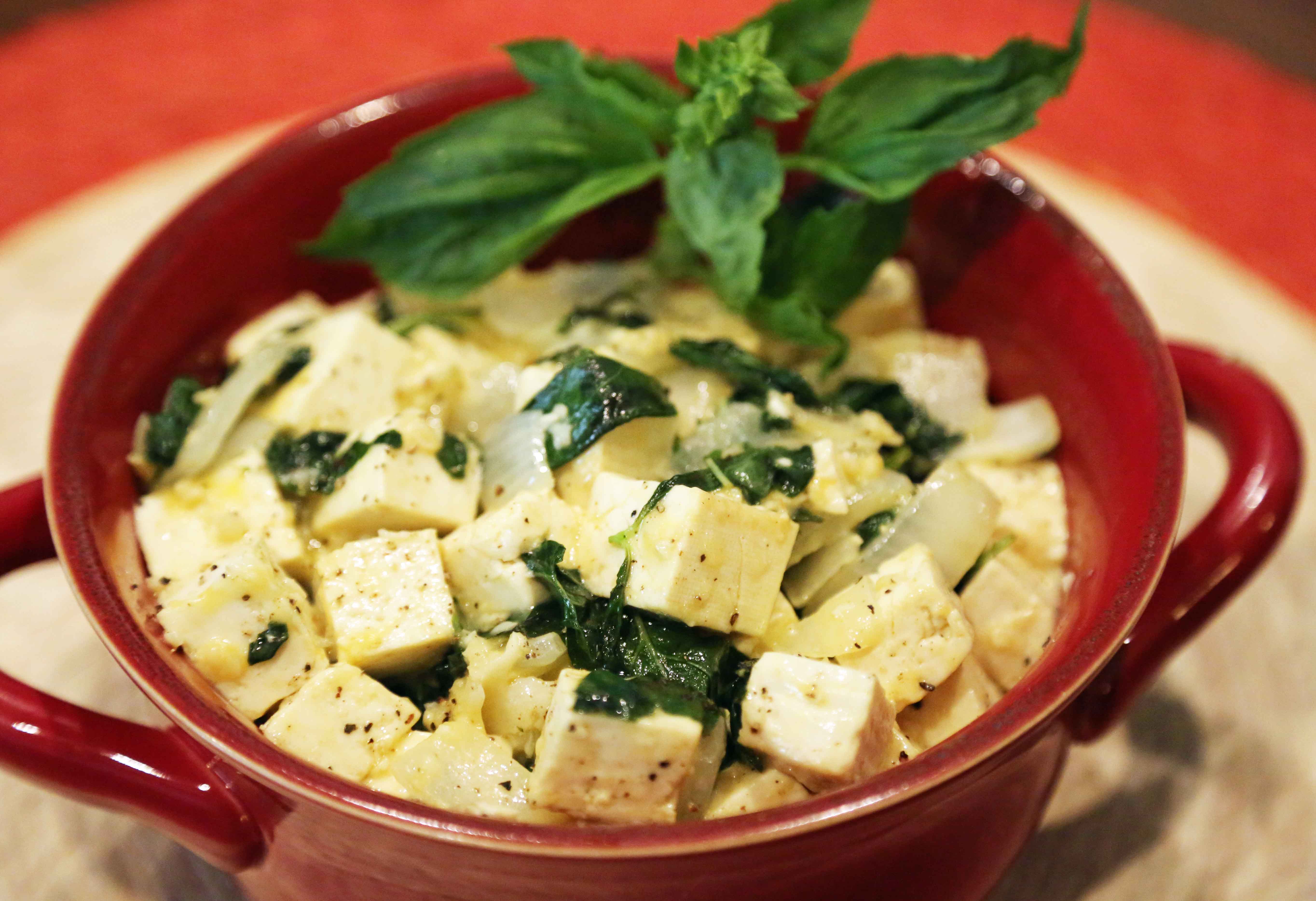 Garlic-Basil Tofu Recipe:
Ingredients:
-1 1/2 cup of basil
-extra firm tofu
-1/2 cup of onion
-1 tbsp garlic
-1/2 cup shredded cheese
-garlic olive oil
-salt & pepper
Directions:
In a pan, saute the garlic and onions in garlic olive oil until golden brown. Then, add in the basil. Stir in tofu, add salt and pepper to taste. Toss tofu and basil carefully until fully blended and add the cheese. Serve over rice!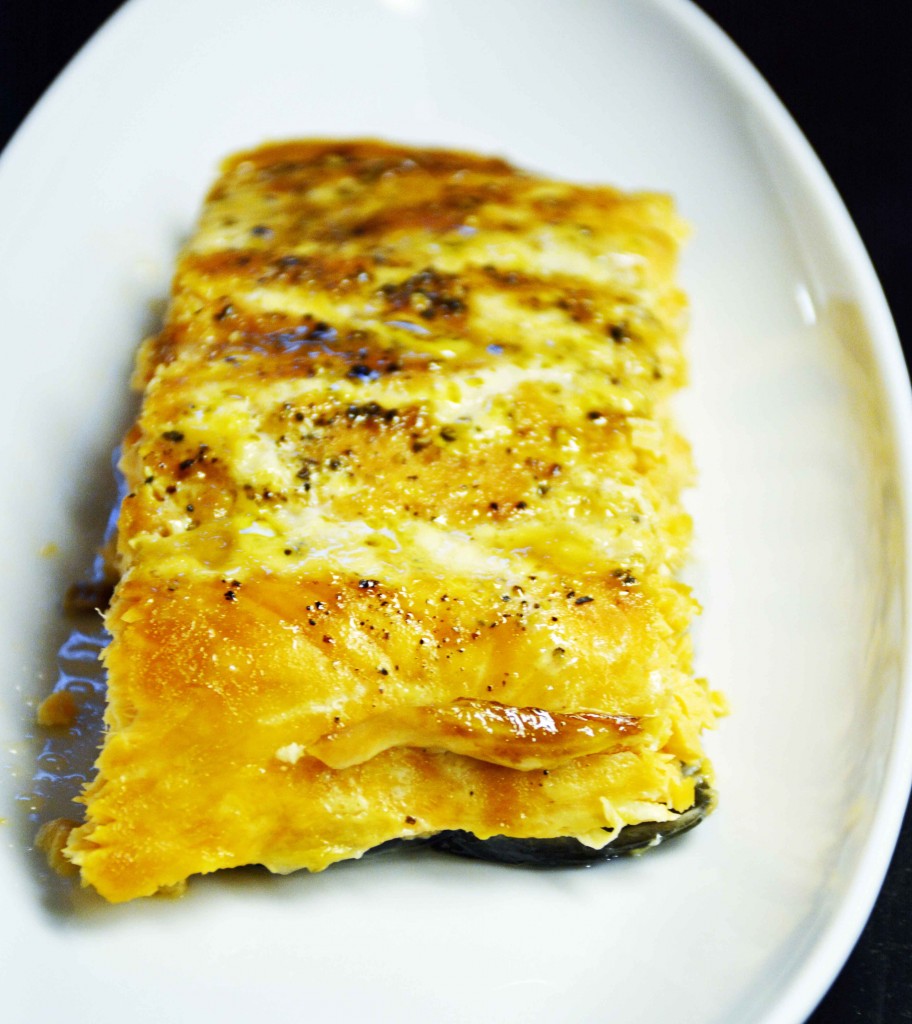 Digga Dee Salmon Recipe:
Digga Dee is a phrase the boys say when they really love something, like this salmon! 
Ingredients:
-2 filets of wild salmon
-2 tbsp soy sauce
-1 tbsp raw sugar
-2 tbsp olive oil
-salt & pepper
Directions:
Preheat the over to 425 degrees Fahrenheit. Clean and descale the salmon with cold water, as it helps to remove the fishy smell. Then, rub salt and pepper and olive oil all over the salmon top and bottom. Place the salmon on an aluminum foil-lined cookie sheet, skin side down. Add soy sauce on top of the fish and sprinkle raw sugar on top. Bake uncovered for about 40-45 minutes or until fully cooked and moist. Be careful not to over bake! Note: do not use too much sugar as it will burn the fish.
We think this cookbook is great for kids and hope you will enjoy. Enter to win here!
So, how'd they get the name? The2Woodies comes from the boys' Dad who had always hoped to name his sons after baseball players, "Buster or Woody". Since he couldn't name them both Woody, he got to choose their middle names "Nash" and "Ford" which coincidentally are both makers of Woody cars. The nickname has stuck ever since!