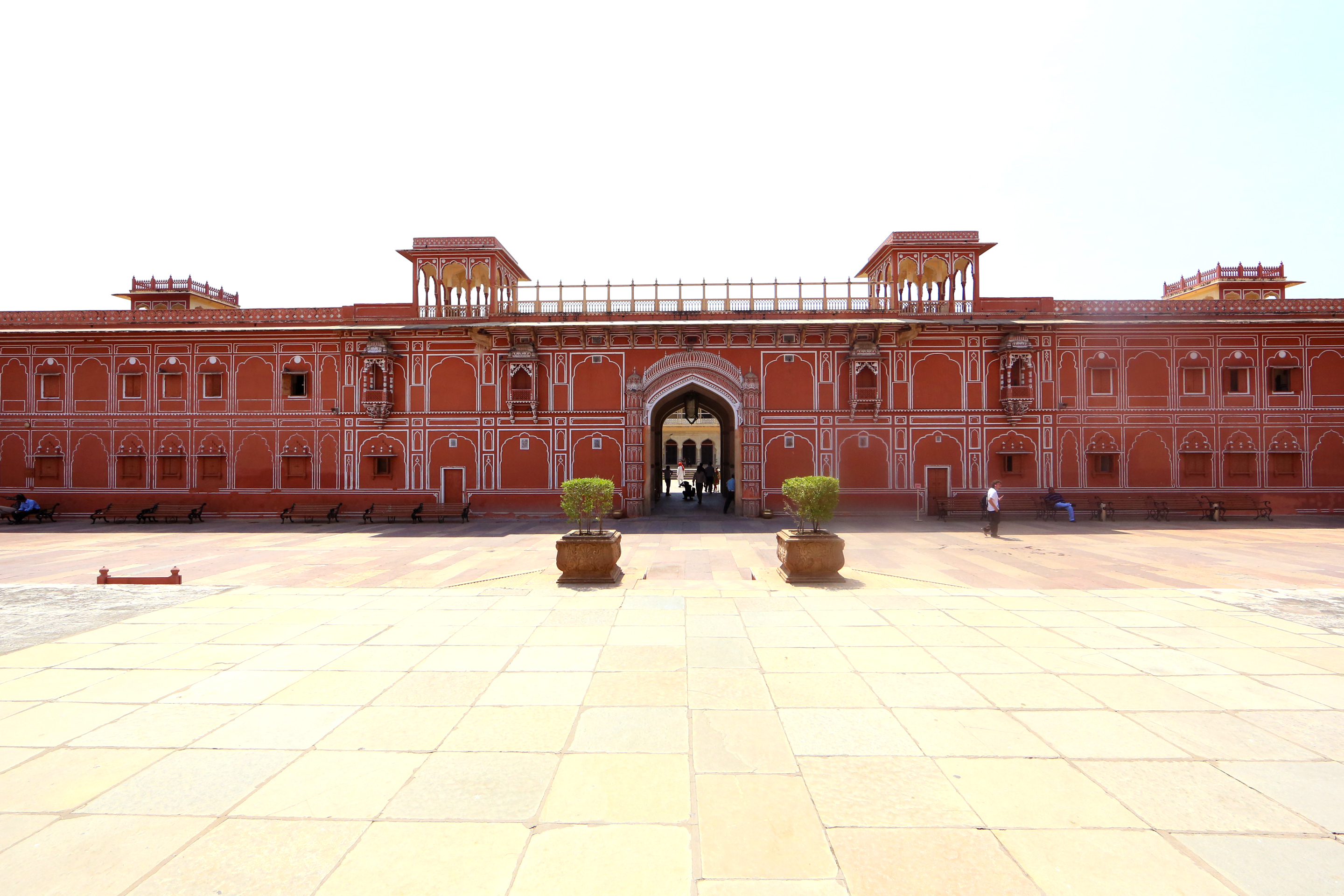 The "Pink City" is the name given the magical city of Jaipur, India. Anyone who has been lucky enough to travel to Jaipur can attest, the city truly glows shades of pink. But, why pink? In 1876, the Prince of Wales and Queen Victoria were to be visiting India on a tour. In India, pink denotes the color of hospitality so, the Maharaja Ram Singh of Jaipur painted the whole city pink to welcome his guests. The pink still stands and Jaipur residents, by law, are asked to maintain the pink color of their residences.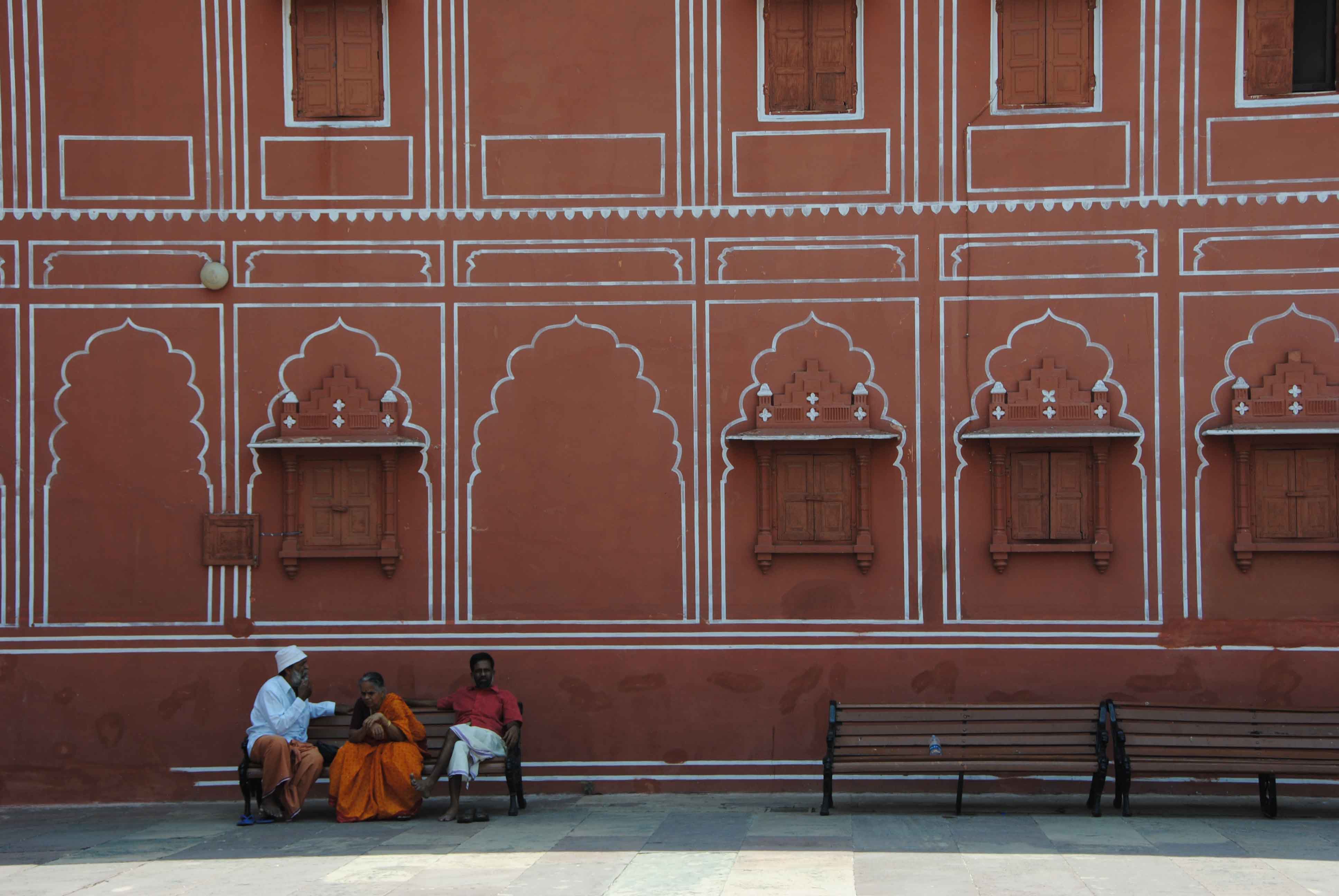 Jaipur has a rich history of culture, art, architecture and textiles that is deep-rooted and still vibrant in modern times. You will find many forts and palaces where royal clans once lived. At the center of the Pink City is an incredible landmark called City Palace.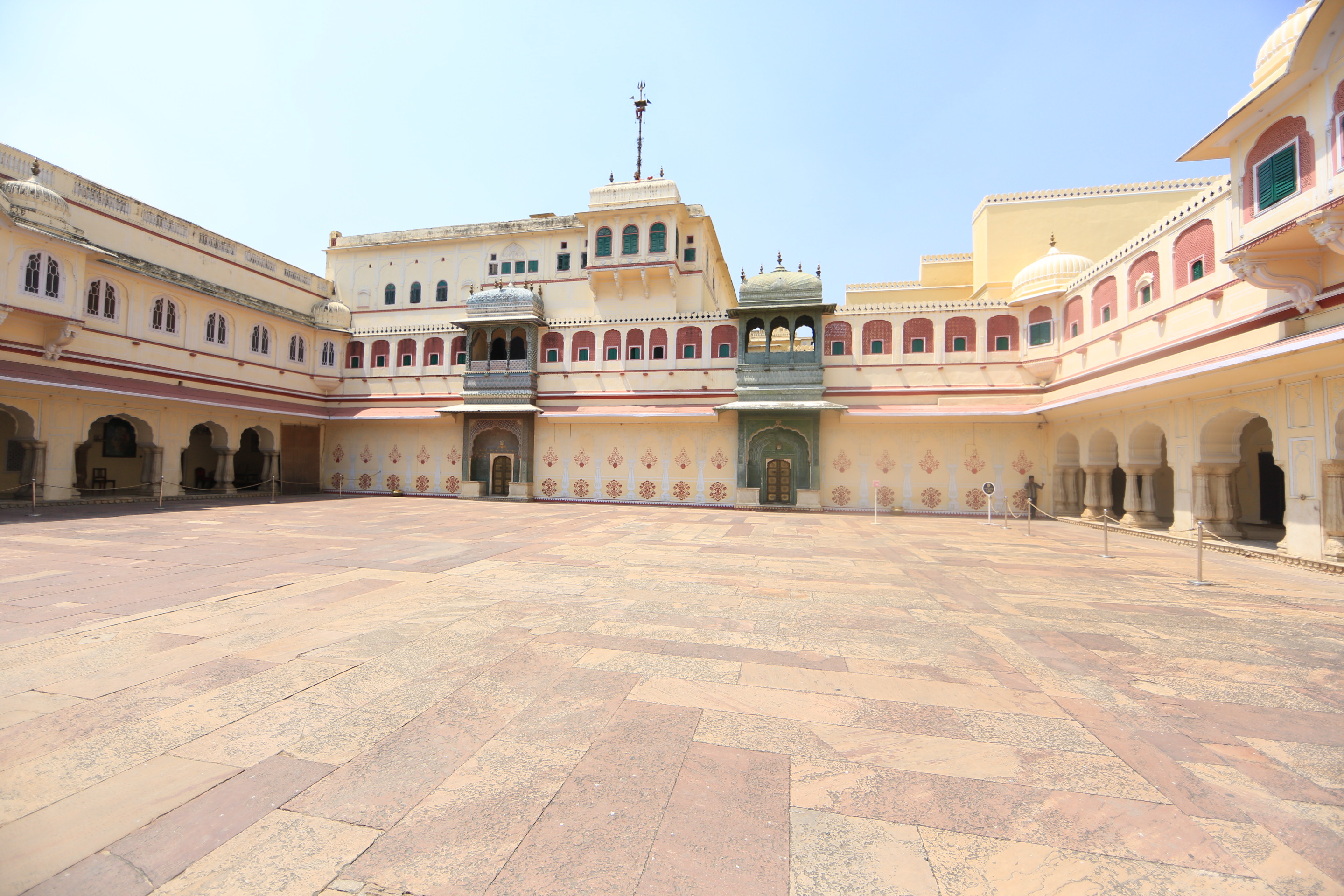 The palace is not one, but many structures, within a complex, all equally exquisite and peaceful. There are gardens, courtyards, art and carved doorways. The courtyard seen above is called the Pritam Niwas Chowk. It has four beautiful doorways representing the four season; peacock gate represents autumn, lotus gate represents summer (pictured below), green gate represents spring and rose gate represents winter.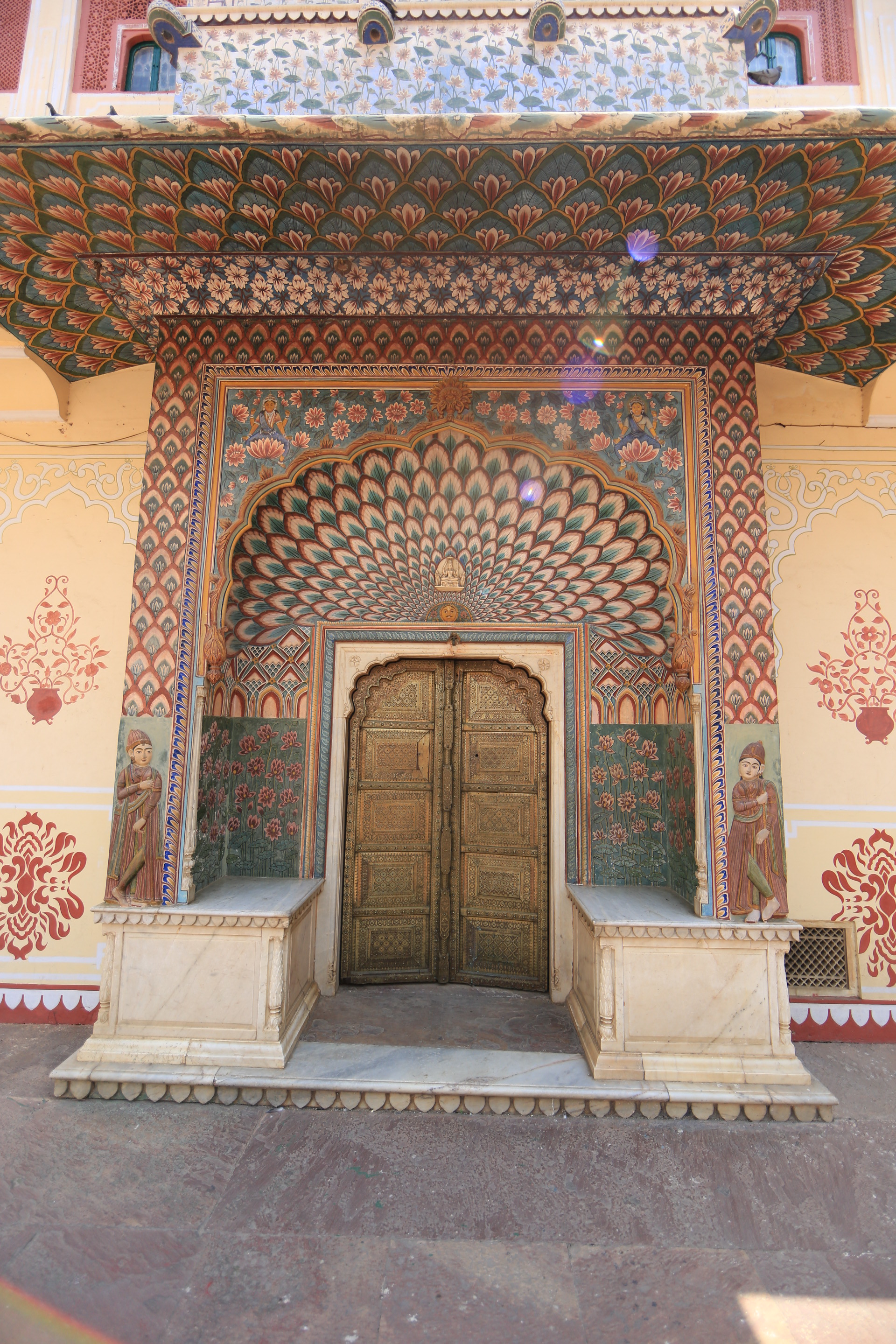 The doorways are decorated with beautiful tiled and painted mosaics. Be sure to look up, down and all around! The lotus gate, seen above, has a continual flower and petal motif. It represents the summer season and is dedicated to Lord Shiva-Parvati.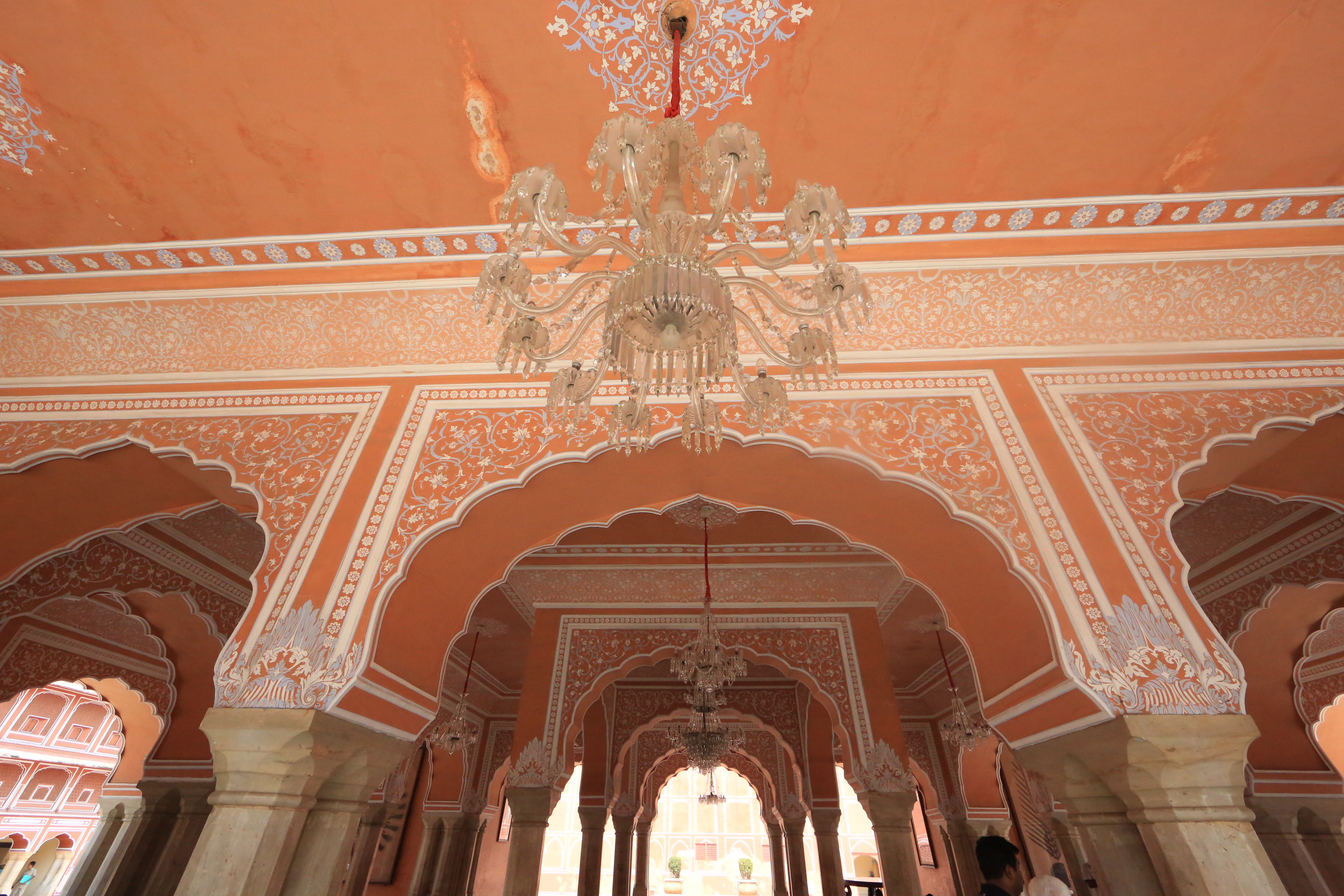 There are also many private audience halls in the complex. Diwan-I-Khas, with its marble floor and crystal chandeliers, is one of the finest! This hall used to be where the maharajas (or great kings) would consult their ministers.
If you ever get a chance to travel to Jaipur, make sure the City Palace is on your list of places to see. You will learn about the royals that once lived there and get a glimpse at the impressive architecture. Price of admission is $6.50 USD for adults and $4.00 for children. It is open every day from 9:30 – 5:00 PM.