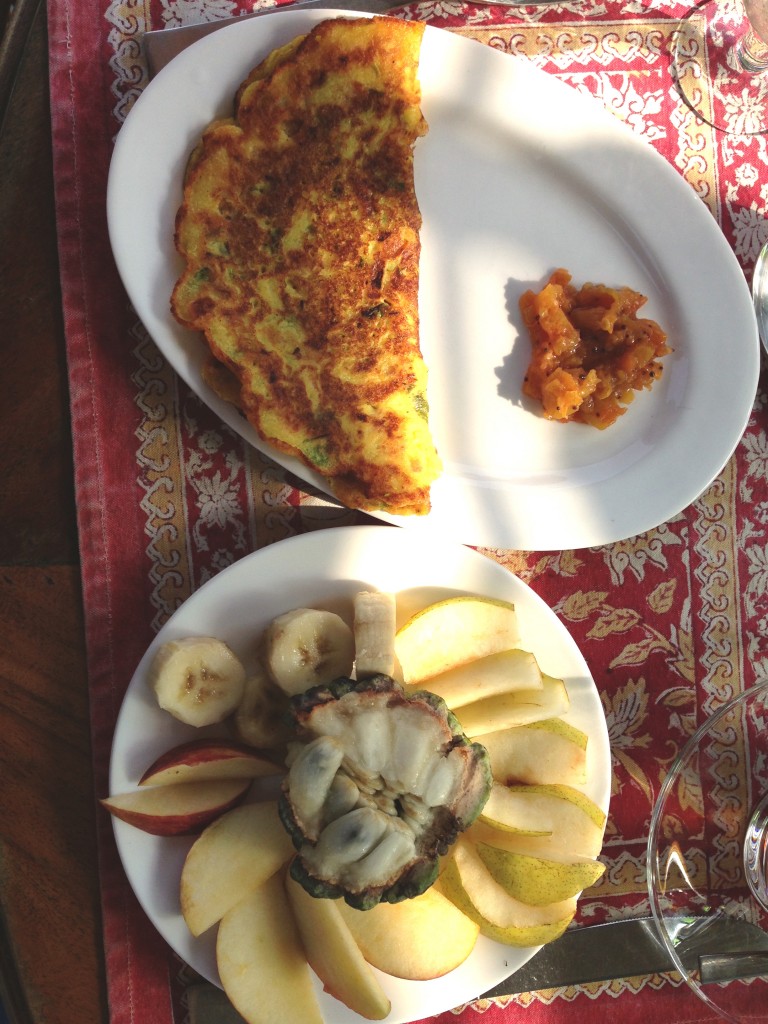 Indian meals are an elaborate feast for the eyes and the mouth. Flavors and spices play a large role in every meal, even if it is a simple Indian omelette at breakfast! When our team was in India, they had this delicious omelette one morning and raved about this twist on a traditional American omelette. The beautiful fruit spread (custard apple, apples, pears and banana) was pretty great too! Try recreating it at home with your family… make the foreign familiar!
INGREDIENTS
4 eggs
4 finely chopped shallots
2 finely minced green chilies
2 tablespoons of milk
4 tablespoons finely minced carrots
1/4 teaspoon turmeric powder
1/4 teaspoon garam masala powder
2 tablespoons of finely chopped coriander leaves
salt & pepper to taste
oil or butter for the pan
DIRECTIONS
Beat the eggs in a bowl until frothy. Excluding the oil, add the rest of the ingredients. Heat oil (or butter) in a frying pan. Once it is hot, reduce heat and add egg mixture – swirl it around the pan. Cook on a low to medium flame until the sides are cooked and the underside is slightly brown. The center may appear uncooked and liquidy, not to worry! Slowly flip over and cook the other side for 30 seconds. Fold the omelette in half and flip onto a plate! Serve with fruit or bread.
Note: You can add any vegetables you have in the fridge!