To help everyone at Tea "go there," we make a yearly contribution to each employee for international travel and exploration. Upon their return, our Tea travelers write a blog post to share their adventures with all of us (and the world)! We've been waiting for this post from Tori, one of our graphic designers, from the moment we heard this trip was booked!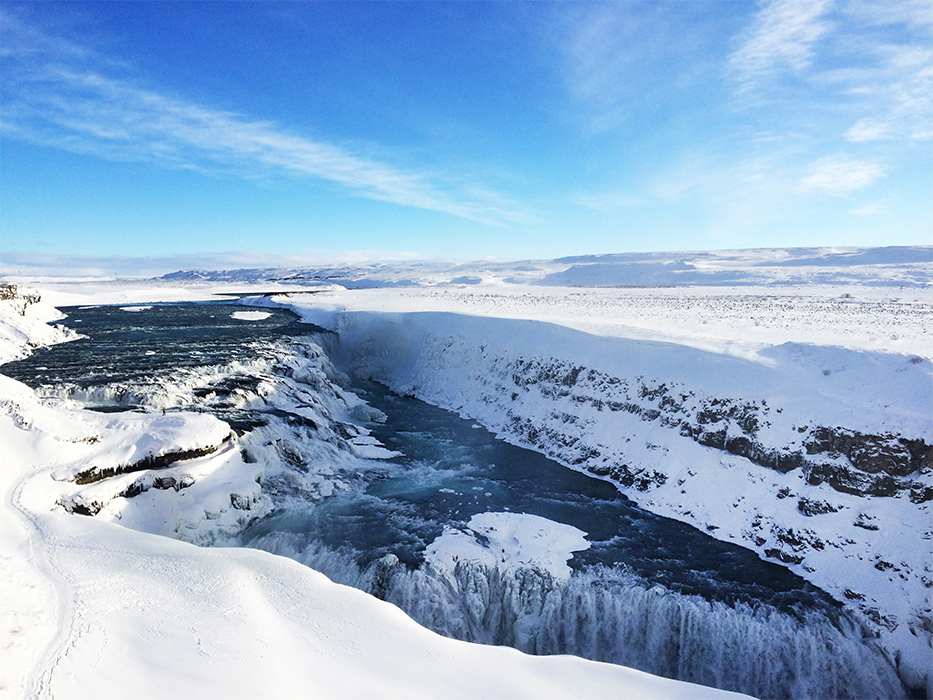 After realizing we had caught a serious case of wanderlust, my friend Ganesha and I decided we had to go explore somewhere new. Since we both share a love of adventure and photography, we decided Iceland was the place for us and spontaneously booked our flight!
We knew from the beginning this wasn't going to be your typical pick-up-and-go relaxing vacation. It took lots of research to make sure we were prepared for the unpredictable weather… There's a saying in Iceland, "If you don't like the weather, just wait five minutes and it will change." (And this saying couldn't be truer!) When we arrived we were almost blown back into the airport by huge gusts of wind. It turned out there was a snowstorm, but sure enough, a few hours later, the storm let up and the sun was shining.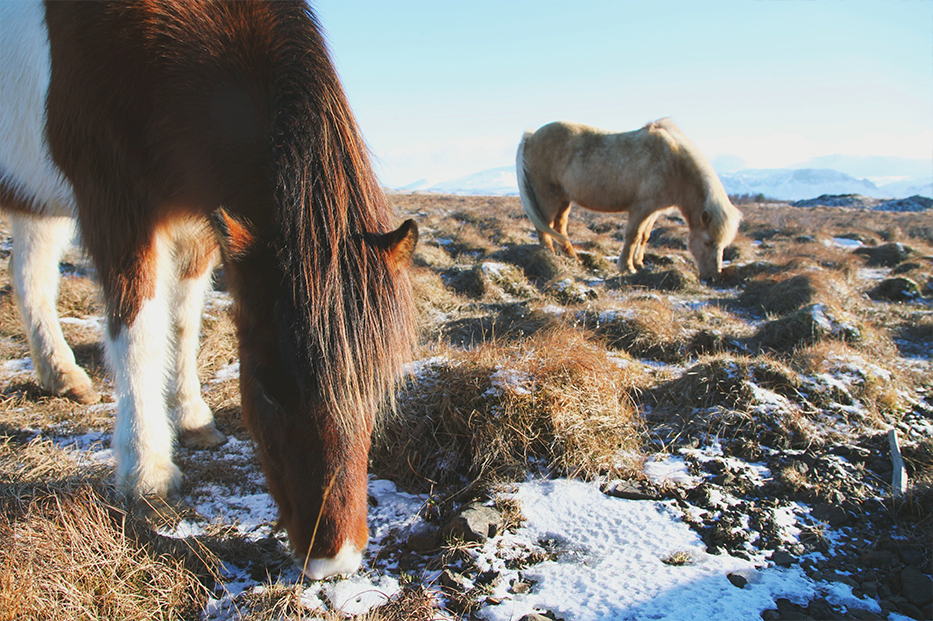 It's hard to describe the beauty of Iceland. The vast scenic landscapes are both breathtaking and humbling. We had so many things we wanted to do that it was hard to narrow down our list. We explored the city of Reykjavik, toured the Golden Circle, went whale watching, played with the beautiful Icelandic horses and even spent an entire day relaxing in the geothermal hot spring, Blue Lagoon.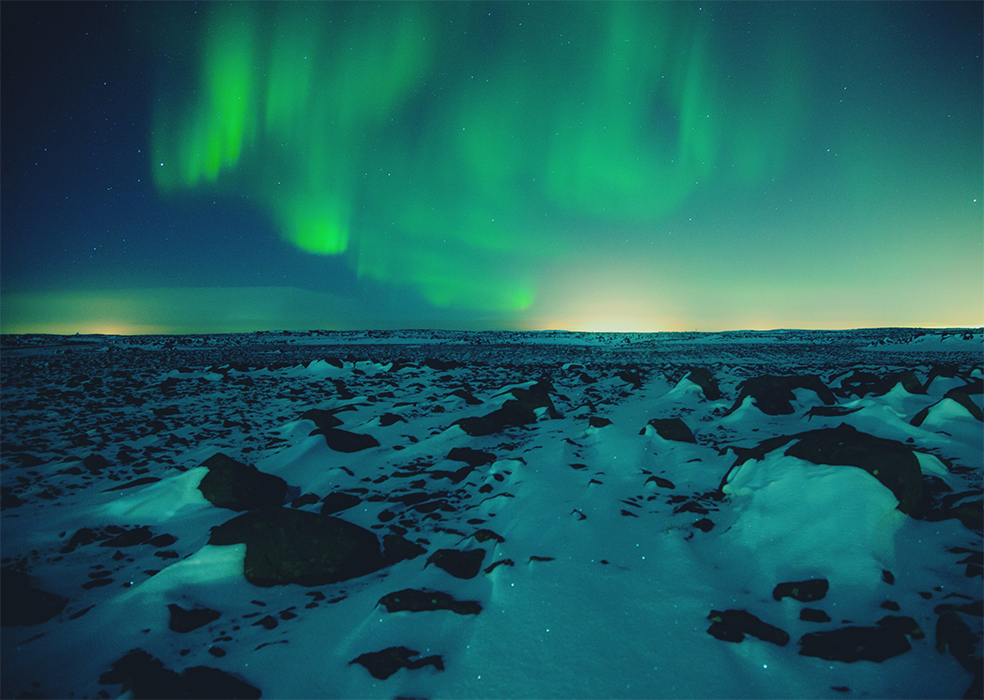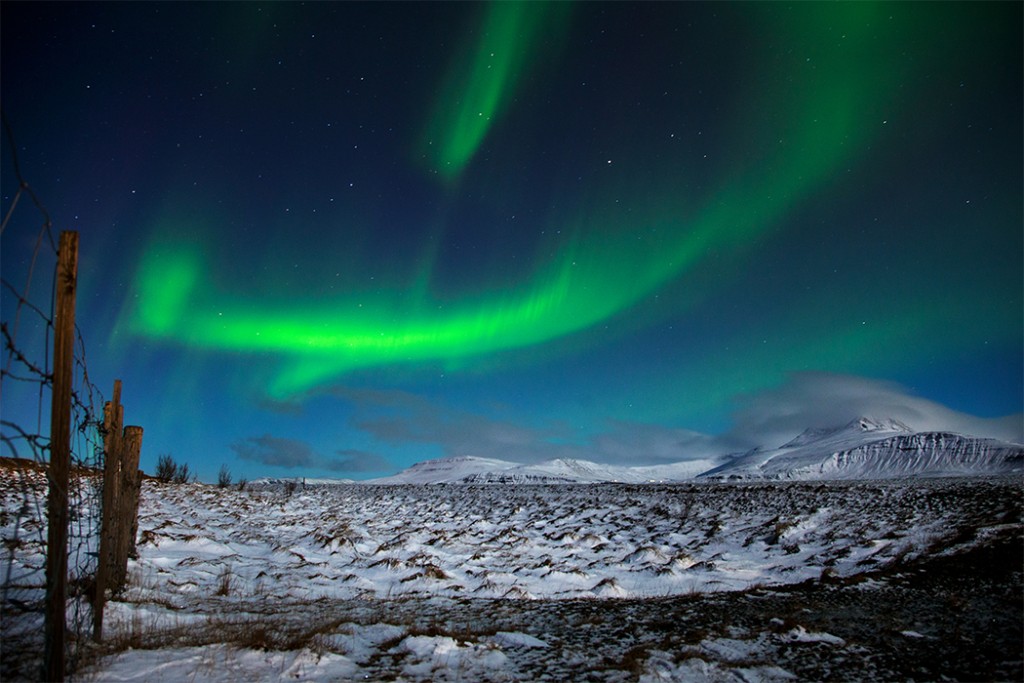 Among all the excursions we went on, seeing the Northern Lights takes the cake. There's nothing quite like seeing this natural phenomenon firsthand. Seeing the colorful hues dancing above me in the sky was a truly surreal and unforgettable experience. We were lucky enough to see the lights multiple times on our trip, and one time was from our airplane! If you're not familiar with the Northern Lights (or aurora borealis), in short, it's a natural light display in the sky caused by solar winds.
We were told it's rare to see hues of purple and pink with the naked eye. Most people are only able to capture these shades through the lens of a camera with long exposures. Lucky for us, on our last night, we experienced perfect weather conditions and a 5/10 on the Northern Lights forecast. We drove across the countryside and chased the lights into the wee hours of the night. We saw all of the colors shimmering and were left speechless. At one point they were so intense we just had to lay back in the ice and snow and take it all in. It was exactly the adventure we were looking for and a magically memorable trip.