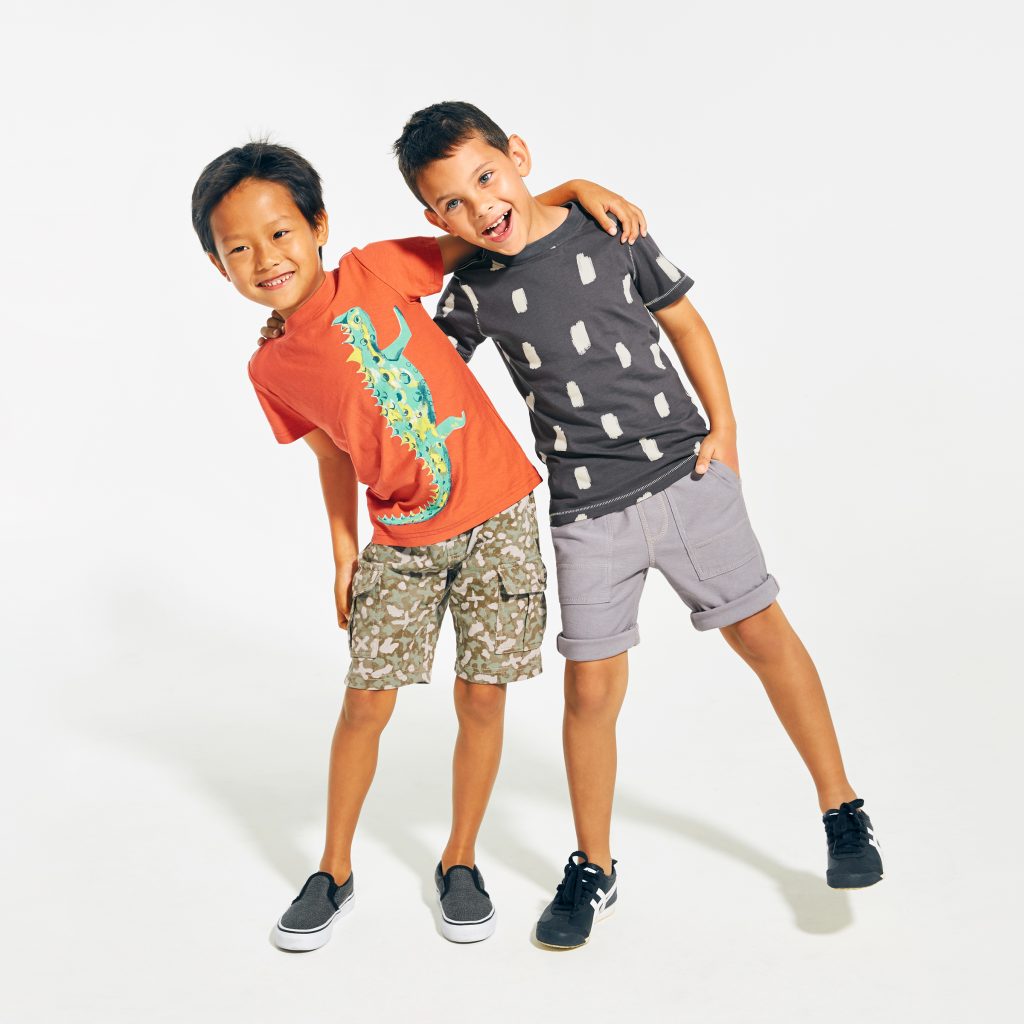 Always up for an adventure, our newest tees were inspired by all the wild and wonderful things we saw in Australia. Follow along as we share a behind the scenes look at the inspiration for our graphics!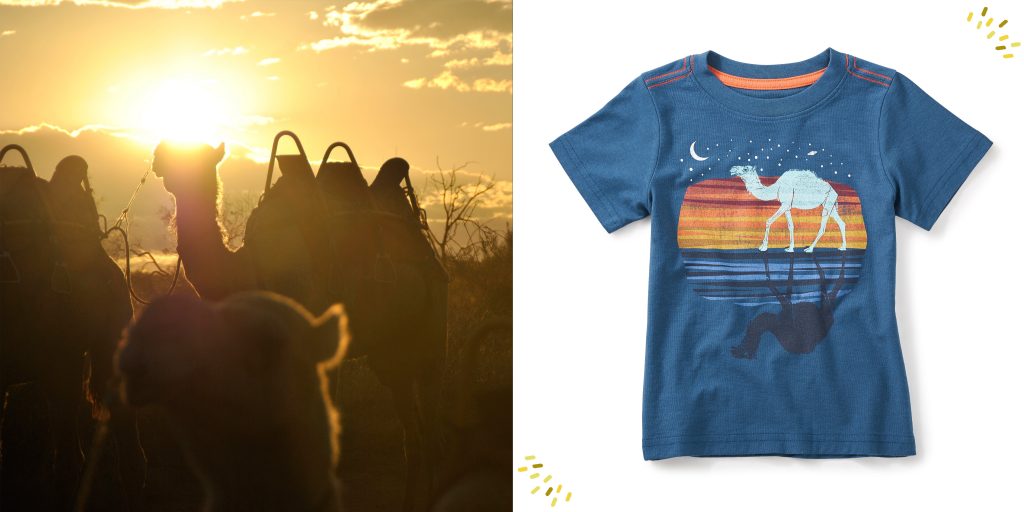 Did you know that wild camels can be found in Australia? Probably not. Over 200 years ago, camels were used for transportation, but after cars became popular, they were left to roam free. Turns out, they love it Down Under, and there are now more wild camels in Australia that anywhere else in the world! Our Uluru Camel Graphic Tee design was inspired by a sunset camel ride we took near Uluru. If your kids like camels… make sure you check out our Ow Ya Goin' Photoreal Tee, too!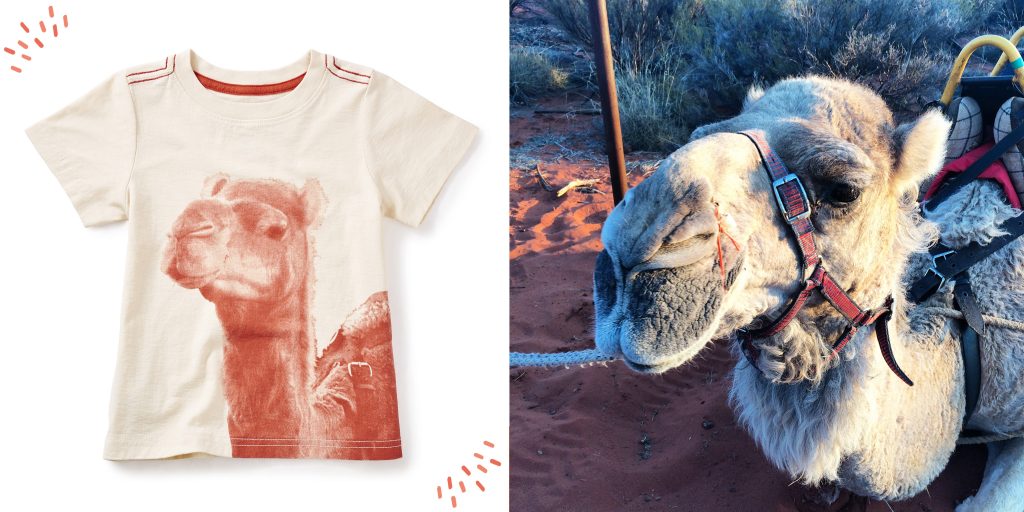 On our inspiration trip to Australia, we visited the Central Australian Aviation Museum in Alice Springs. We were able to see some really exciting aircrafts and learn a lot about the history of their use. Our Beech 18 Graphic Tee is inspired by the Beechcraft Model 18 plane, or Beech 18 for short. This plane is a small type of plane that was used to transport people in some of the more isolated parts of Australia. We love the vintage design.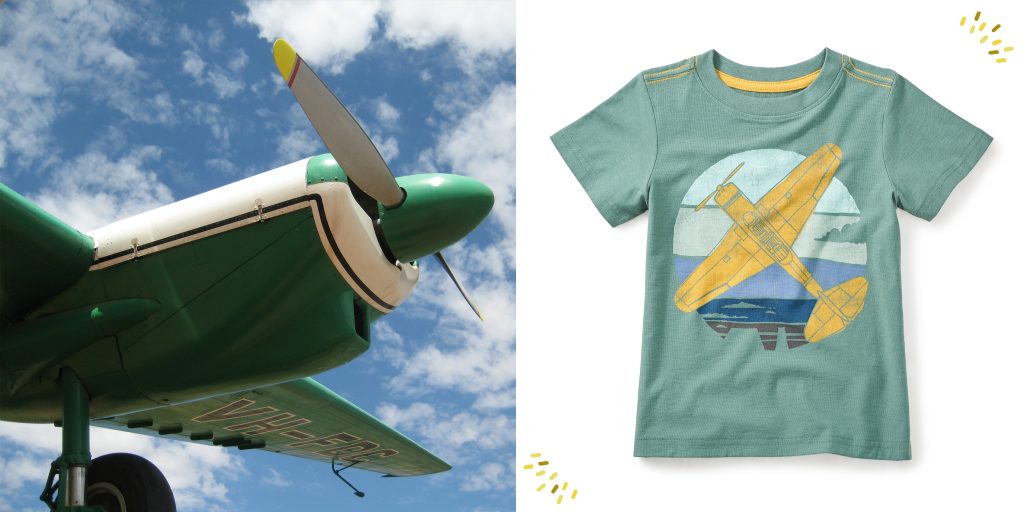 Native to Australia, the thorny devil is a master of self defense. It covers its skin in sharp, throny spines, puffs itself up to look bigger, grows a fake head on its shoulders and changes color to blend in to it's surroundings. A depiction of the thorny devil is seen on our Thorny Devil Graphic Tee, hand drawn by our designers.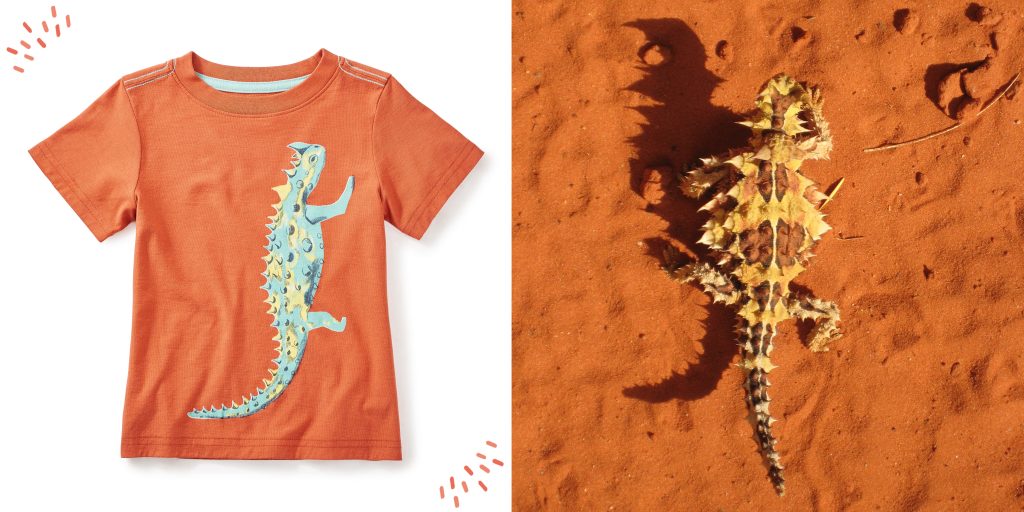 Tasmanian devils have a tough rap. It may be hard to realize they are actually adorable – albeit fiesty when it comes to their food. The Tasmanian devil is a nocturnal marsupial that's about the size of a small dog. Native to the island of Tasmania, it scavenges for food and hunts with its very powerful teeth and jaws. Our designers drew this graphic of the devil on our Tasmaniam Devil Graphic Tee. He doesn't look that scary, right?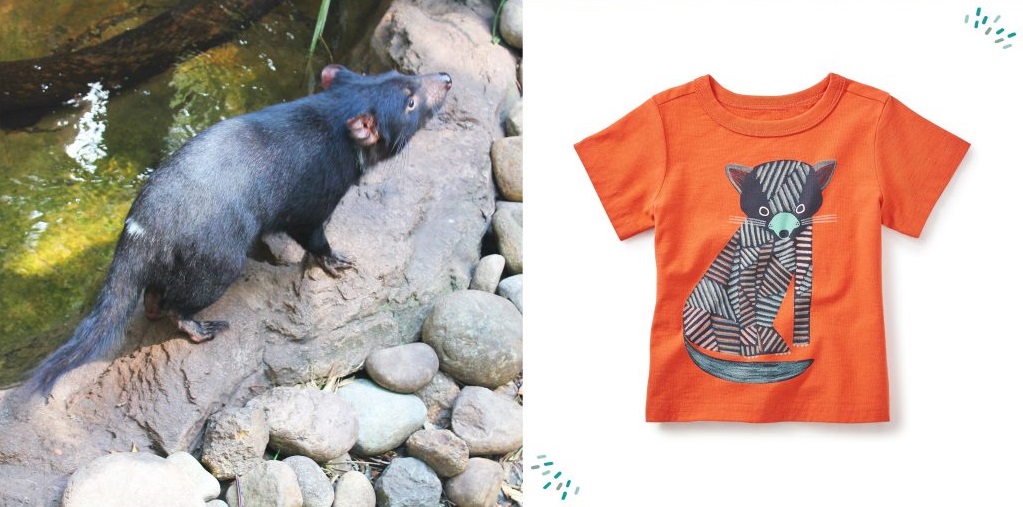 Did you know that the prickly pear is actually a type of cactus? Our Prickly Pear Graphic Tee features a graphic of this type of cactus that blooms with beautiful red, yellow and purple flowers. We saw a lot of these cool cacti growing along the roads and dry desert areas of Australia. Just don't try to eat it!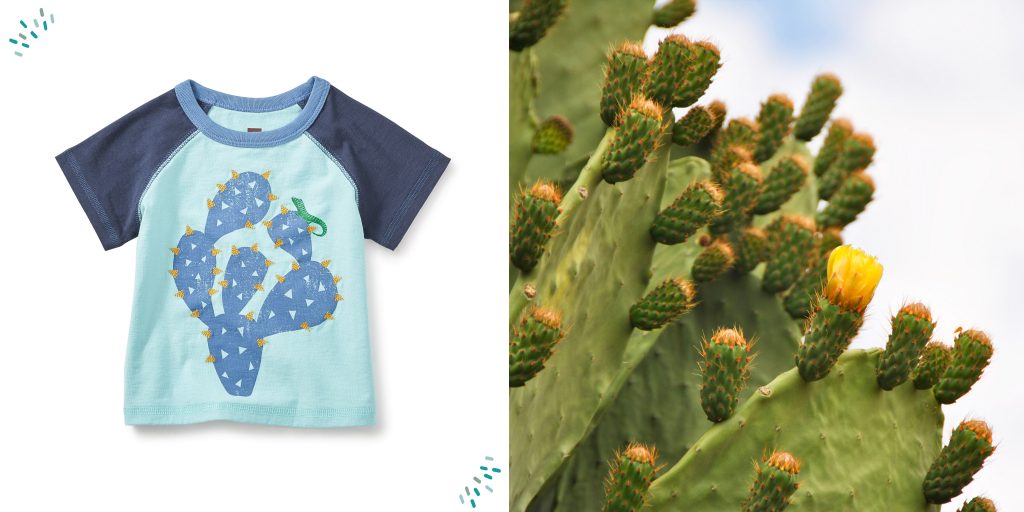 Head on over to TeaCollection.com to check out all of our graphic tees, there's lots more!