I started my first business when I was about 9 or 10 years old. It was a retail business. Well, I'm not sure you would call it retail. Or even a business. But I sold stuff. Sometimes I would convince my neighborhood friends to raid their family pantries for ingredients that we could somehow turn into a baked good. Then we would go door-to-door. Who needs Thin Mints or a good cause! We had sugar, flour, and social networking. (Although I'm pretty sure I didn't track my cost of goods sold very accurately — or at all.)
My first real business was also in retail. When I was 15, I started a delivery business for helium-filled balloons. Keep in mind that even in Tennessee you can't drive when you are 15. So I guess that means that I co-founded my first legitimate business with my parents. They were the drivers, the landlords, and my board of directors. I had marketing collateral and financial statements — all hand-written on bright yellow paper and kept in a turquoise 3-ring binder that held my official business license tucked in the side pocket.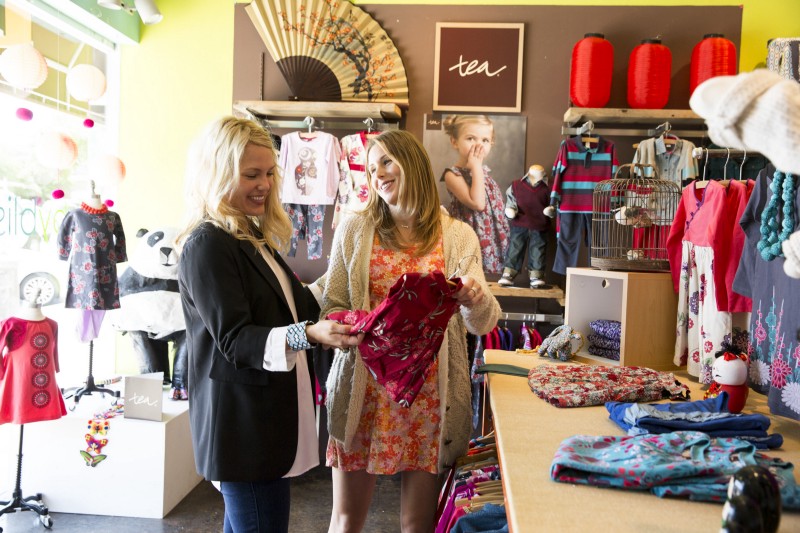 I'm not the only girl who has the business bug. In fact, 11.3 million women run businesses in the USA today. 3% of those businesses are >$500k in revenue (compared to 9% of all businesses). (In case you were wondering, neither my door-to-door bakery nor my balloon delivery business ever reached that level.) Women-run businesses — not to mention the 9 million people who work in these businesses and the $1.6 trillion of revenue generated last year — can literally change the world.
A few years ago, David and I spent a fall weekend in the beautiful Smoky Mountains with several other couples. We hiked, we ate, we laughed, we enjoyed the foliage, and savored breath-taking sunsets. There I was in that peaceful, safe setting with my lifelong friends, and yet I was obsessively reading an eye-opening book, Half the Sky, about the hardship and atrocities that girls and women face around the world. It took my breath away, galvanizing me to focus on the importance and significance of the work to support women. Helping is not just right, it is practical and massively impactful. The authors, Nick Kristof and Sheryl WuDunn, highlight the work that we need to do for girls and women around the world — and they articulate the benefit for all people when women are safe and financially independent. Women spend money on family, food, education, safety and health — stabilizing communities and supporting the community's next generation. Helping women is not just the right thing to do — it is the way to alleviate poverty and to facilitate peace worldwide.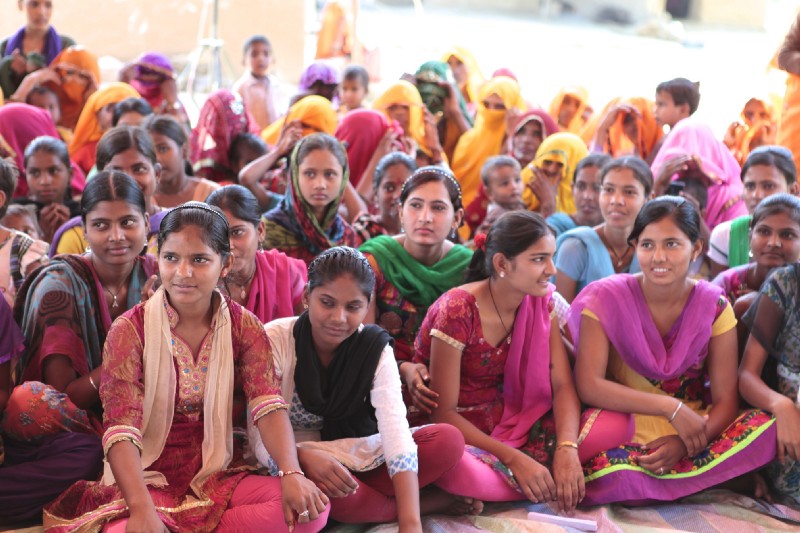 Today is International Women's Day. It is a day to acknowledge and celebrate the importance, the power, and the progress yet to come for women around our entire globe. While Tea's brand and company purpose is about inspiring global curiosity and connection for kids, I am honored that we also do our part for women. I recognize the deep and tangible connection Tea has to women — our team, our customers, and our partners. As a woman CEO/co-founder and leader, I am especially proud of our work at Tea that makes a difference for many women — literally hundreds of thousands of women including:
· the 69 women who have jobs at Tea
· The nearly 100 women who pick and pack boxes at our warehouse in Dallas or answer calls in Boise
· our nearly 300 women boutique owners
· the 1,000 women who work in Tea's boutiques
· the more than 5,000 women working in our factories and mills in South America and Asia
· the 185,000 of at-risk women and children worldwide who are served by our giveback support to the Global Fund for Children
· the hundreds of thousands of women who buy Tea for their kids and their friends' kids
· and most of all, I do what I do for those who wear Tea: the little citizens of the world
It's all connected. Yes, we make kids clothes, and we manage everyday business activities. We analyze ecommerce traffic and pricing strategies, we style out magical photos, and we study trends and design high-quality, great-fitting clothes. Our work might not seem directly connected to global women's issues, much less poverty or peace. But it is. We get up every morning and do our work which is in itself, a way to take a stand for women, today on International Women's Day — and every day of the year. Our work in turn creates jobs and meaning and connection for hundreds of thousands of people globally — all in service of the little citizens of the world.