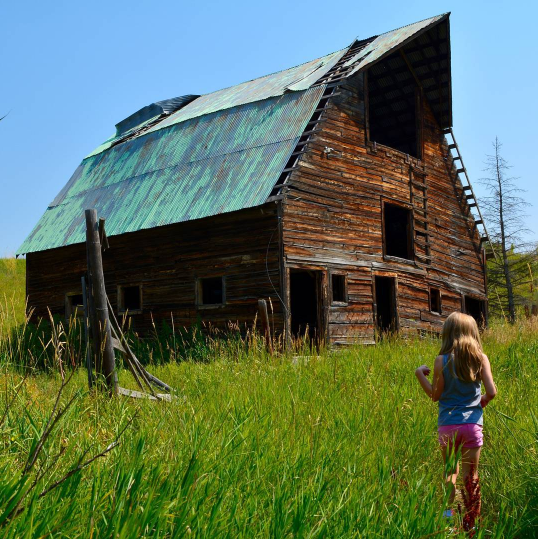 Each month, we'll be sharing a guest post by Andrea Fellman of Wanderlust Living,  Andrea's set out to interview global moms + dads who are very "Tea" – they look for adventure in their lives and strive to make the foreign familiar for their families through travel and curiosity! A long time Tea partner and a woman who truly embodies the Tea spirit, we're thrilled to have Andrea as a foreign correspondent (she lives in Barcelona!). In Andrea's fourth guest post, we're introducing you to Elaine, who lives with her family in Denver, Colorado. Read on to learn more!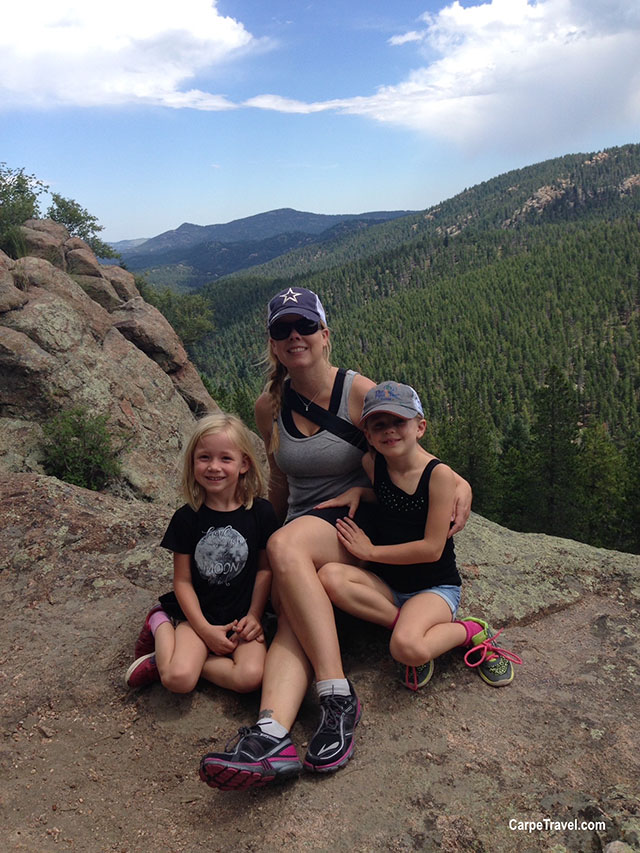 Originally from
Grapevine, Texas which is a suburb in-between Dallas and Fort Worth. 

Currently lives
Denver, Colorado
Children
I have two daughters, ages nine and seven. They are dubbed "The Princesses", for every reason you can imagine.  
What gets you ridiculously excited?
A new season of The Blacklist being released on Netflix. And, wine. Good wine. I adore exploring new wine regions even if it's from the comfort of my own home in Colorado.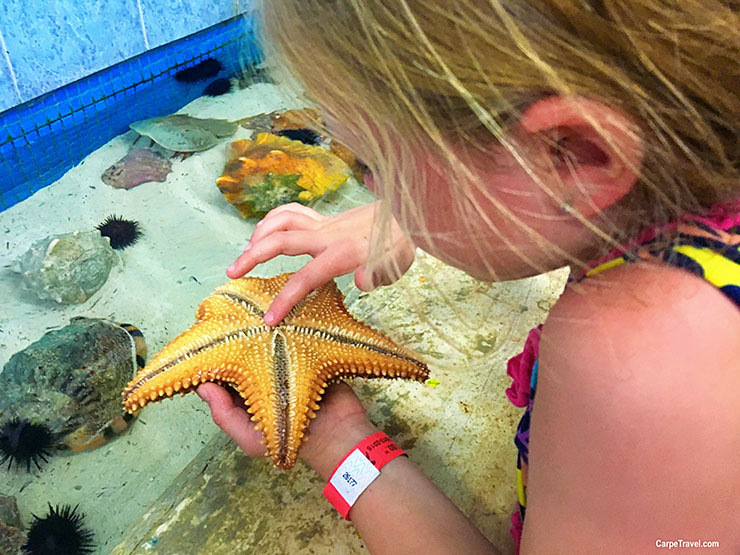 What was your most memorable family vacation, trip or adventure? Could be a small local trip to a huge excursion. What made it so special?
We travel a lot and have had some amazing experiences over the last few years. The one that has been the most memorable and impactful–so far–was a trip we took over Thanksgiving to Cancun, Mexico. While we did the whole beach resort experience with the kids we also spent one-day volunteering with a group, Give a Day Global. The voluntourism program, Give a Day Global, connects international travelers with one day of volunteering with a local organization they have been vetted and approved.  It's a way to help travelers who want to get involved with a meaningful experience, even if they just have one day of time to give. It was our way to see–and show–our kids the real Cancun. The one beyond the beaches, where nearly 40 percent of people live in extreme poverty.
Give a Day Global paired us with a local organization, Hullas de Pan, which provides basic necessities–clothing, food, medical needs, and education support–to children in need. During the day we helped collect and distribute food to 150 children they support. We also had the opportunity to celebrate five birthdays with the elementary school children who were onsite during our visit. It wasn't until my kids started passing out pieces of Tres Leches cake to the children and watching as each of the birthday kids received a gift (that had been donated) that they began to understand the level of poverty and what Huellas de Pan is really doing. My oldest daughter truly did not believe me, at first, that this was the only birthday present these kids would receive, and they may not have a cake or celebration at home. Watching her face, I could see the realities coming together for her. She's used to going to over-the-top birthday parties at home, the concept of not having a party or gifts had never crossed her mind. As a seven-year-old, this was something she could put into context and carry over into the other realities of the life these kids lived.
Fast forward two years and she's now asking how she can volunteer more, giving her allowance to help local organizations and regularly donating her toys to the homeless shelter. She was already a giving kid but this experience was one she has held on to.  
Favorite books? To read to your kids, your favorite book as a child or your favorite book(s) as an adult. What about this book makes it special or speaks to you?
One of my favorite books to read to my kids is "Giraffes Can't Dance". It talks about finding your own way of doing things in the world and is a great inspiration for kids with dreams of greatness. One of my favorite adult books is "The Alchemist". The story follows a shepherd who sets out on a journey to find "riches". During his journey he learns to listen and trust his heart and recognizes opportunities when they appear.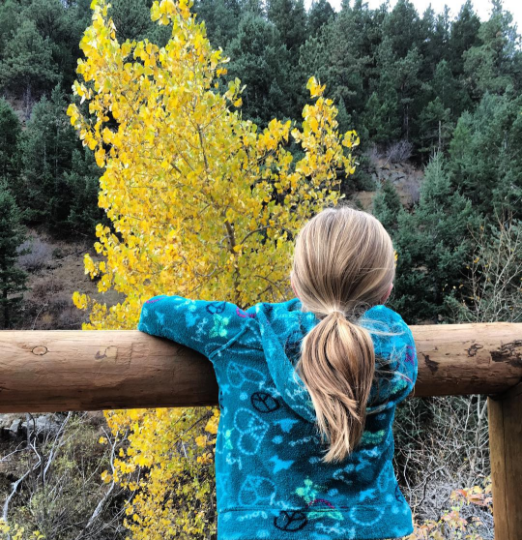 Why is seeing the world and exposing your kids to the world so important to you?

I truly believe the more people who travel, the better the world will be.
To create a better world, one where people are more tolerant, respect different cultures and traditions, we have to see the world. Not just by watching the Travel Channel or National Geographic but getting outside your comfort zone and seeing a different part of the world. That doesn't mean you have to go to India, Russia, Italy or another country. It can be going from Grapevine, Texas to New York City. (I promise, it's a culture shock your first time and can feel just as foreign as traveling from Denver, Colorado to Chita, Siberia.)
To create a better world, one where we have fewer filters and more tolerance for people and their cultures, we have to know they exist and experience them outside of text books, magazines and dare I say it, travel blogs.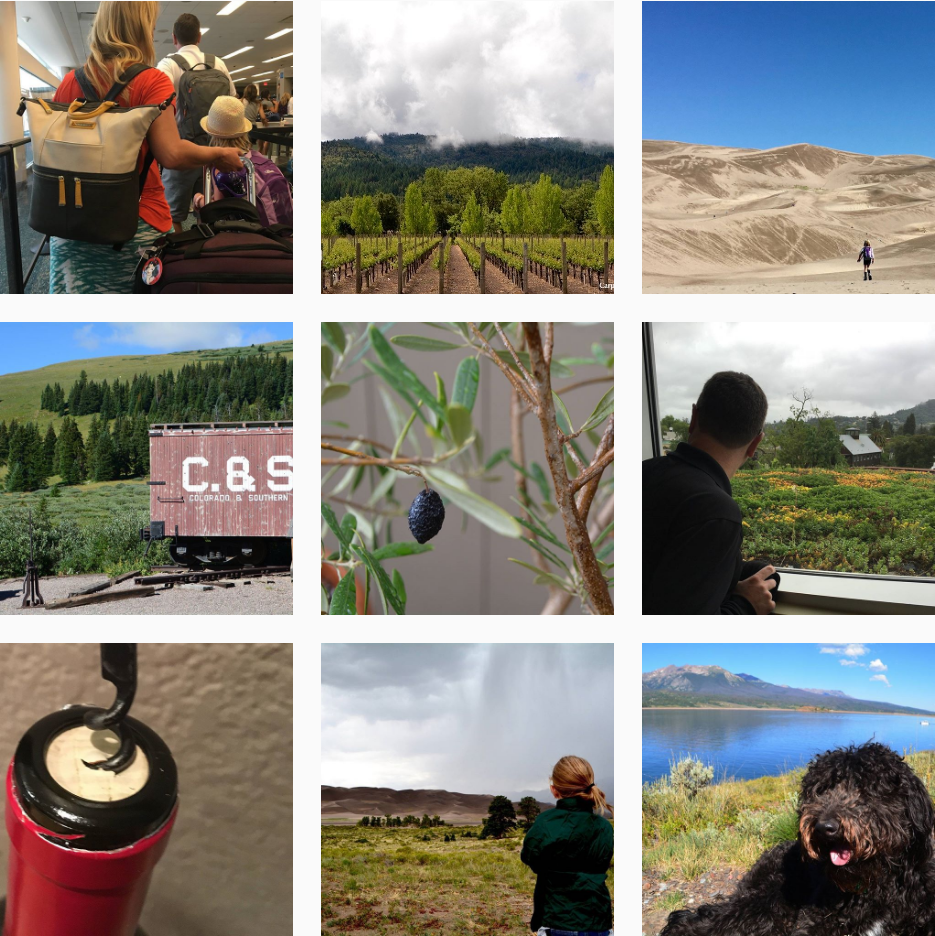 A unique food experience you've had?
Life is all about being in the right place at the right time and that was exactly the case when we entered the tasting room at Caparzo Winery in the small Italian village of Montalcino. Three travelers from Poland had just begun their wine tasting and we were invited to join their group. Our host, the winemakers nephew, quickly caught us up and the festivities began. Only one of our new wine tasting buddies spoke English but he acted as the translator for his friends. They were hilarious and such a delight to be with. What made it even more delightful was when one of them convinced our host to open a bottle of La Casa Brunello di Montalcino 2001, which at the time had not been released. Given they were purchasing 10-12 cases to take back to Poland, it wasn't very difficult to convince him. The Husband and I were simply in the right place at the right time. It was like having a sip of heaven.
After a VERY long wine tasting at Caparzo we were in need of some nourishment. Our Polish friends had an appointment at another vineyard so we parted ways. We asked our host for a recommendation on a place to eat lunch in Montalcino. The next thing we knew we were being told they (Caparzo) would cook us lunch and not to worry about going into town.
We were so thrown off guard we weren't really sure what to do. And so we just went with it. Grabbing two bottles from the wine tasting that were half full (or half empty – however you want to look at it) our host lead us through the vineyard, into a private tasting room. It was here we met our chef, the winemaker's wife. Needing time to prepare the meal, she escorted us to a veranda overlooking the vineyards. The wine, the view and the company was amazing… 
Our host and two of his friends joined us for lunch. We had a four-course, traditional Tuscan meal. Meats. Cheeses. Breads. Caprese salad. Tortellini tossed with fresh sage and olive oil. A tray of the most delicious deserts… It was simple, yet amazing and just being invited up for lunch was such a treat. This was one of those amazing food and wine experiences that tops my list of greats.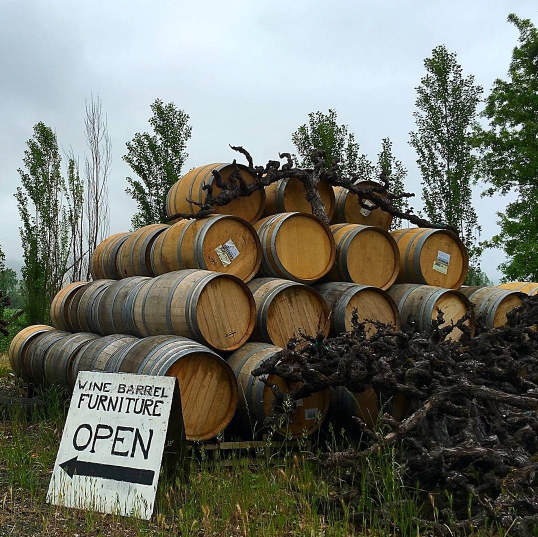 Where is your happy place? Could be a location, a specific place, a state of being, a small moment, etc… ?
First thing in the morning when it's quiet, no one is demanding anything from me and I can just sip my latte in peace. It lasts about two minutes.
You can follow along on Elaine's adventures over on her blog, Carpe Travel or keep up with her on Instagram.