Spring blooms bring idyllic days and dressier occasions. During our travels in Southeast Asia, we found that Vietnam evoked a magic and romance perfect for the season of renewal. Our new dressy styles celebrate a country rich in culture and history. Journey with us as we take you through places that sparked inspiration.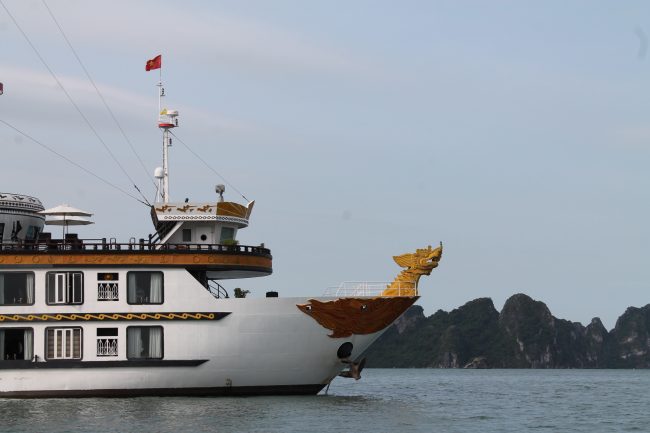 Each season, we travel around the world to find inspiration for seasonal collections. For this spring season, we traveled around Southeast Asia, incorporating elements we found along the way into a collection as diverse as the regions we explored. In our newest capsule collection, we bring the romance and vibrant colors of Vietnam to life. As we traveled along its coast, we discovered places where the past meets the present and a myriad of cultures come together in new and unique ways. 
Hoi An: The City of Lanterns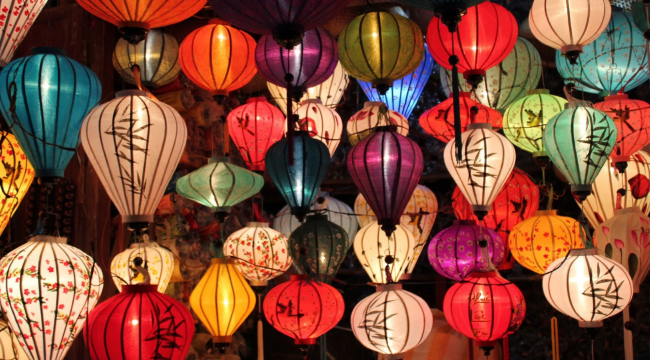 Our first stop was Hoi An, a port city located along the central coast of Vietnam. In its past, Hoi An was used by Chinese and Japanese merchants for trade. As a result, the city has become an assemblage of cultures, reflected by the diversity of its architecture, food, and art. At night, the city is illuminated by the glow of hundreds of lanterns, leaving you engulfed in a dreamy rainbow of colors. 
Find this majestic village brought to life in our City Graphic Trapeze Dress. We reimagined the Hoi An cityscape as a unique print on a Tea favorite silhouette.
Hue, Ha Long Bay, and Hanoi: Folklore Galore
Next, we traveled up the Vietnamese coast, stopping in Hanoi, Hue, and Halong Bay. In Hanoi, we crossed the Huc Bridge on Hoan Kiem Lake, or "Lake of the Returned Sword," to visit Ngoc Son Temple. Legend has it that King Le Loi of Vietnam was given a sword at this lake by the Golden Turtle God, which helped him defeat the Chinese in the 15th century.
This slideshow requires JavaScript.
Outside spiritual structures and along vibrant boats in Hue and Halong Bay, we found fierce foo dogs and dazzling dragons. Foo dogs symbolize prosperity, success, and guardianship, while dragons are often used for celebrations.
Find our interpretation of these mythical beasts in the form of whimsical prints in new Boy tees.

Mai Chau: History Preserved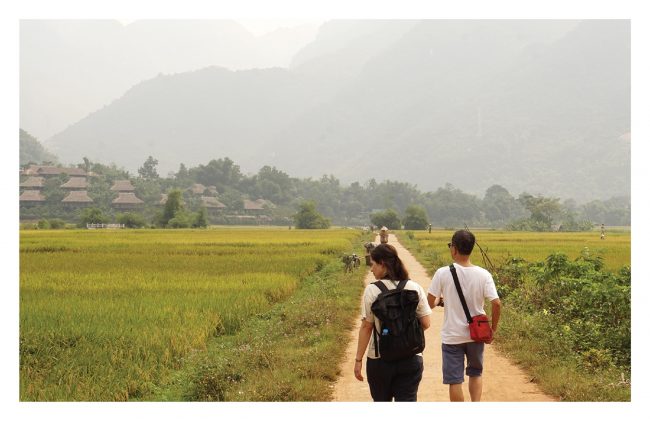 Our last stop was Mai Chau, a rural village town located in Northwest Vietnam. As if untouched by modern civilization, Mai Chau immediately transported us to a time centuries ago. The calm, grassy fields and rice paddies tucked between the valley's mountain ranges starkly contrasted the hustle and bustle we experienced in Vietnam's metropolitan cities. We met with locals who showed us the 700 year-old tradition of hand embroidery, which results in a brilliant kaleidoscope of colors and patterns.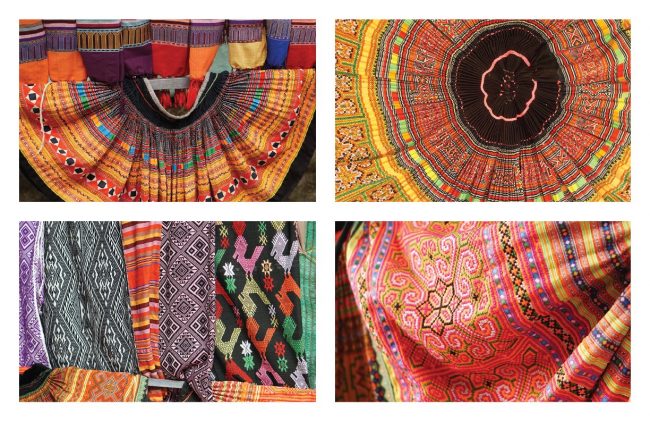 This centuries-old embroidery technique inspired the detailing in our new dresses and rompers, bringing a piece of Vietnamese history back to your little one's wardrobe.

Be sure to check out more stories from abroad on Instagram @tea_collection, and find all the new arrivals mentioned in this piece and more at TeaCollection.com.