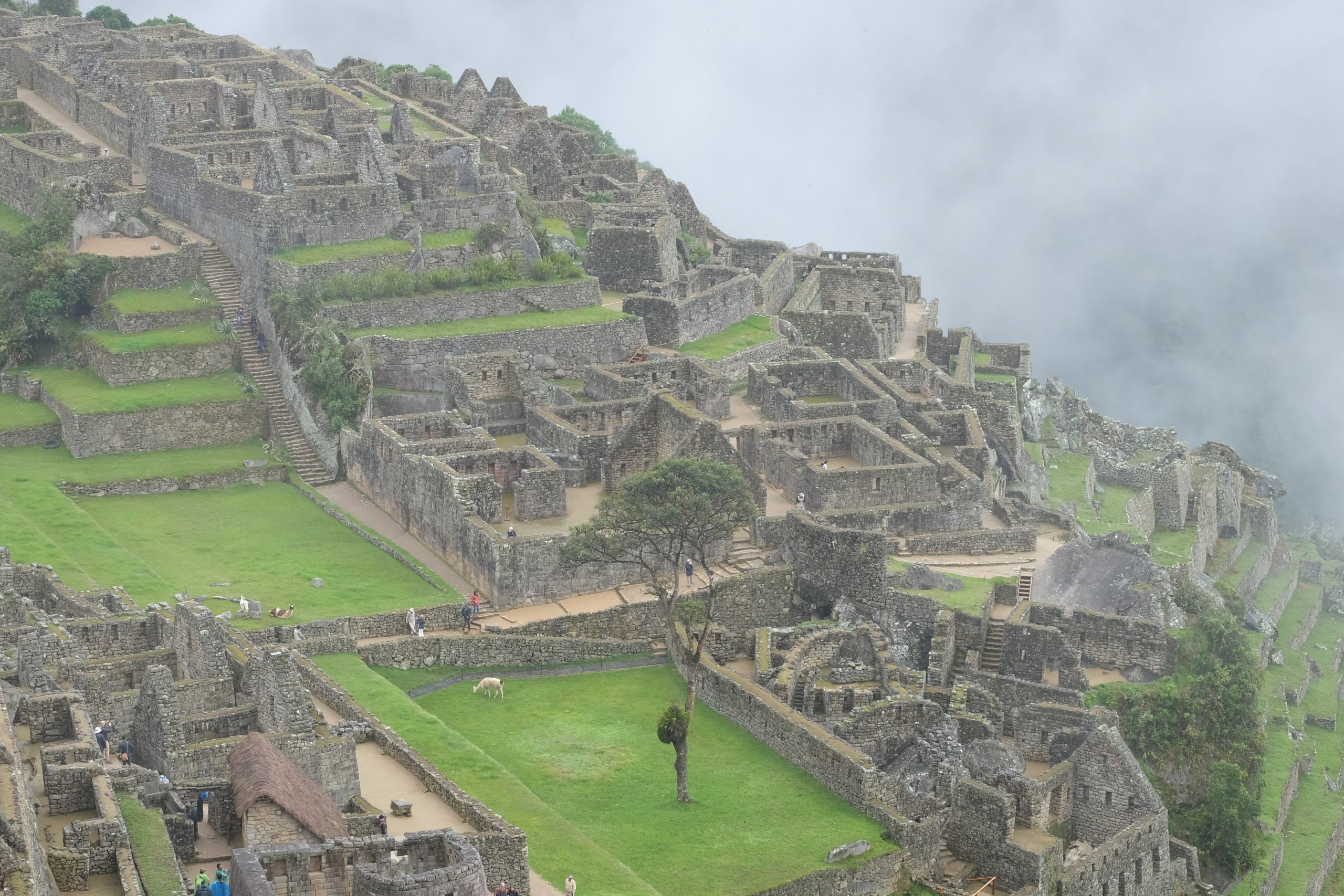 Hola! Every year, our designers travel the world to bring back inspiration for our seasonal collections. This fall, we're headed to South America to explore the peaks and valleys of The Andes. Our newest collection specifically highlights the beauty of Peru, so sit back and relax as we take you through this colorful section of the globe.
From San Francisco, our designers traveled to the Sacred Valley of Peru. They were originally drawn to the region because of its bright colors and fascinating history. Textbooks and copious Google searches made it clear that Peru had no shortage of vibrancy; real life proved to be no exception. 
Tucked between Cusco and Urubamba is the small, rustic town of Chinchero. Wandering through its bustling Sunday market, our designers were greeted with textiles in every shade and fruits and vegetables in every hue.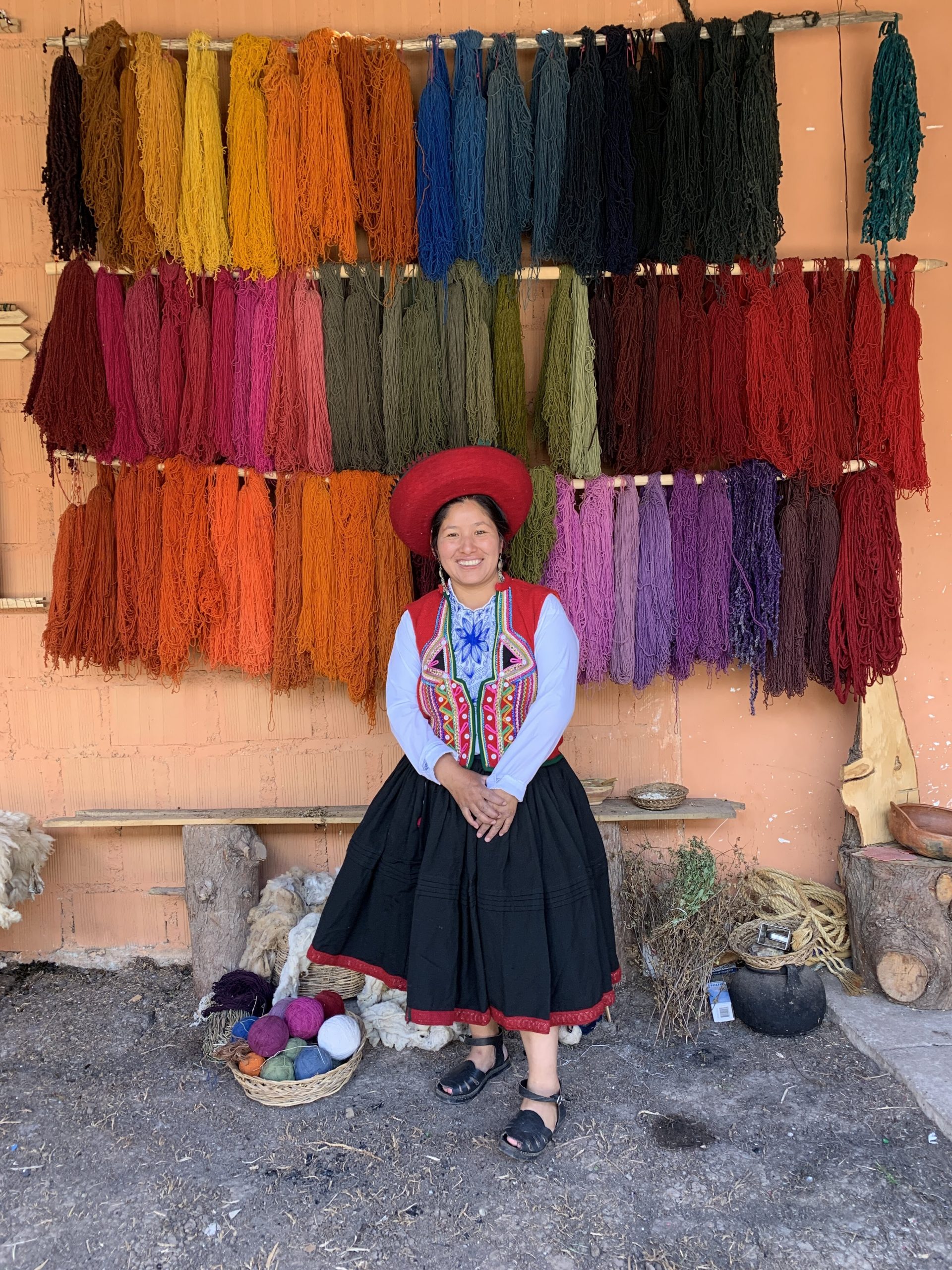 Pictured here is a weaver we met in Cusco at the Centro de Textiles Tradicionales del Cusco. She dyes alpaca wool using natural methods (bugs mixed with lime juice, to be exact!).
According to local mythology, Chinchero is believed to be the birthplace of the rainbow. The rainbow soon became a focal point of the designer's trip – and eventually our collection. Just like the vast range of colors that line everything from the mountains to the marketplaces, our collection is filled with rainbows in every shape, way, and form.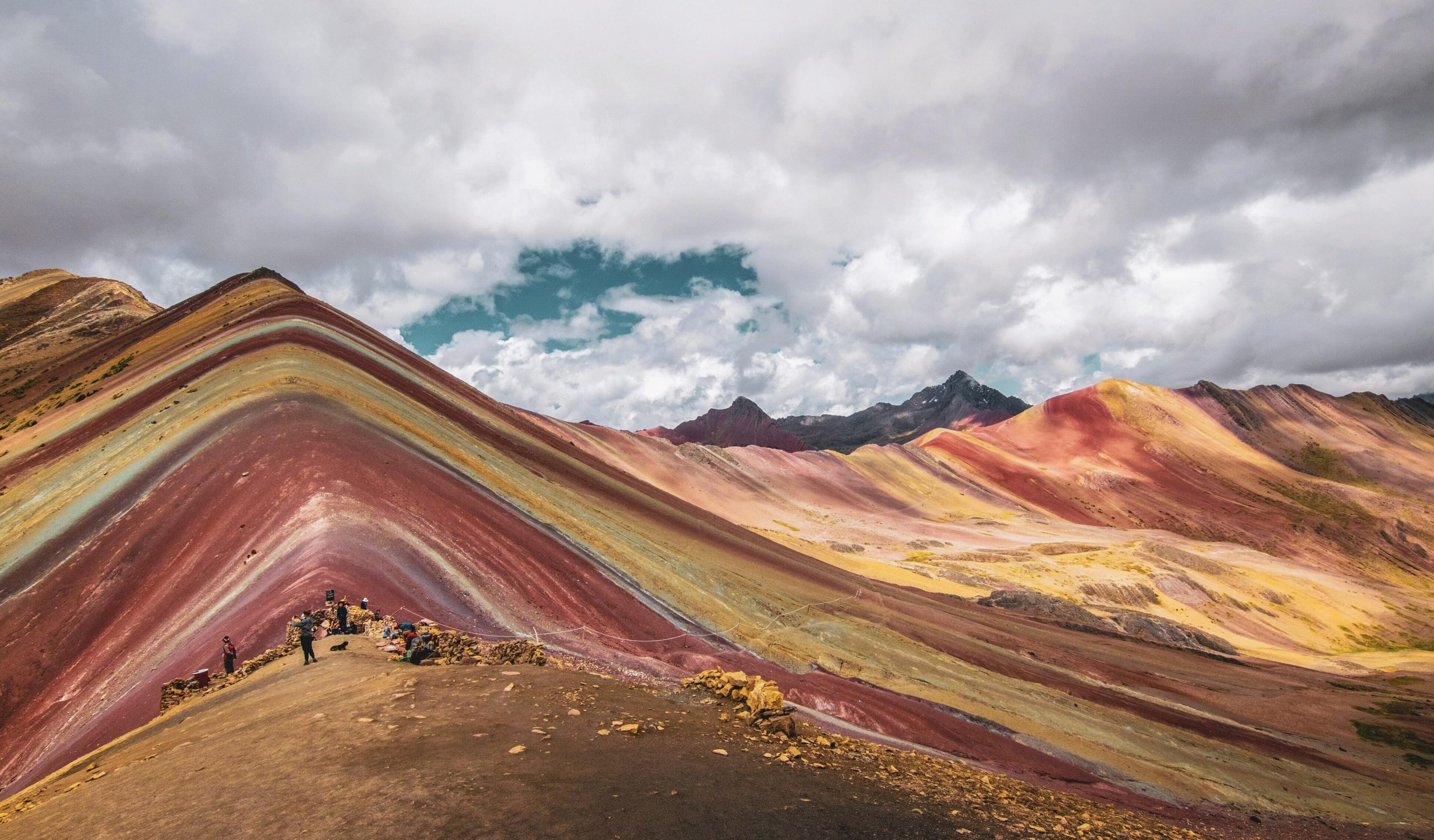 Peru's Rainbow Mountain served as inspiration for one of the key prints in our latest collection. Photo credit: McKayla Crump courtesy of Unsplash
Another theme that arose from the designers' trip was the abundance of animal friends. The most memorable were the fuzzy llamas and alpacas. The difference? Llamas are bigger, which make them great for transportation. On the other hand, alpacas are smaller and have softer wool.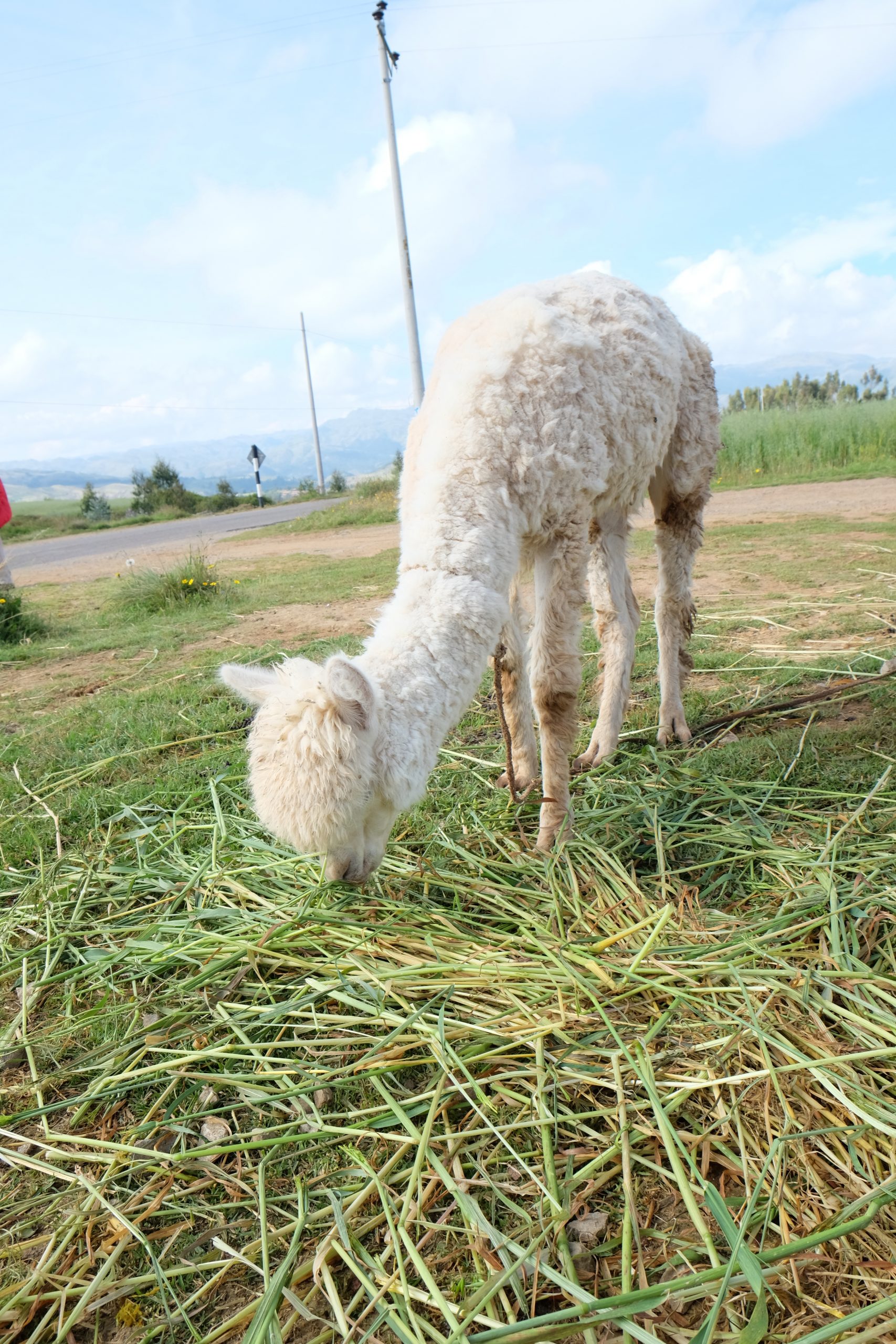 Pictured here is an alpaca (not a llama!) grazing at a farm our designers visited.
Of course, our designers couldn't travel to Peru without visiting one of its most famous landmarks: Machu Picchu. Dubbed the "City of Clouds," our designers quickly learned how the historical site got its name. After reaching the top, they were met with a magical (but slightly overcast) view of the ancient Incan citadel.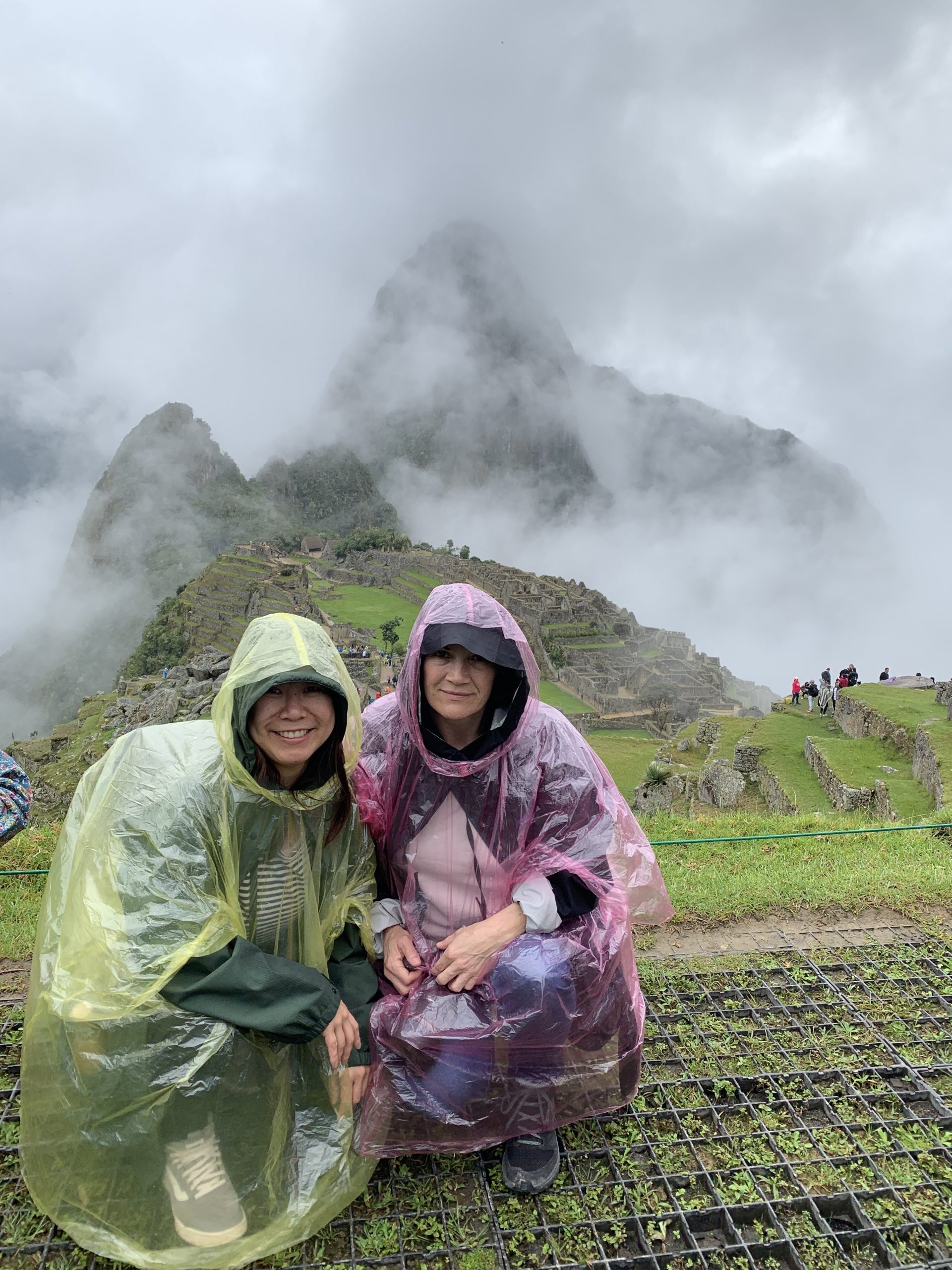 Instagram is a bit different than reality. Ponchos and all, our designers made it to the top of iconic Machu Picchu.  
We hope you enjoy everything our new Peruvian collection has to offer. Shop new arrivals, and follow along on Instagram @teacollection for more fun and adventures.