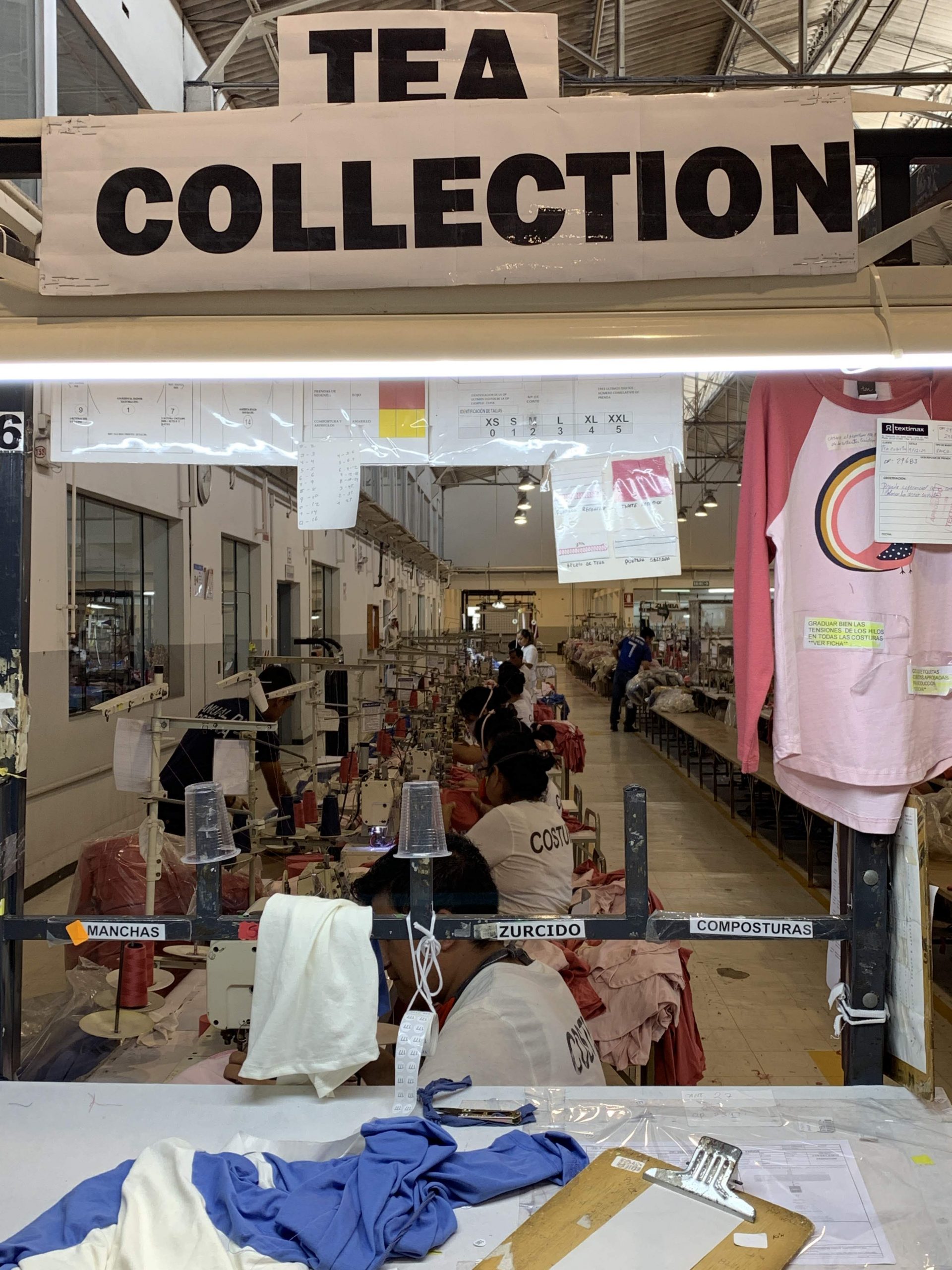 Did you know a lot of our clothing is made in Peru? During their trip, our designers visited our factory in Lima and got an inside look into how Tea is made.
Our factory partners at ASA Textile Sourcing are responsible for producing all of our graphic tees and many of the dresses you know and love. They do everything from spinning and knitting the fabrics to packaging and washing the finished product.
ASA employs over a thousand workers and follows strict guidelines for fair and safe worker conditions. Having worked with ASA for almost five years, we're proud to call them a trusted partner in our manufacturing process.
You can see the full line of Peruvian-inspired clothing they helped create here. For more information on our ethical sourcing practices, visit our website at www.teacollection.com/about/ethical-sourcing.