'Tis the season for taking great family photos. Whether you're apple picking, out at the pumpkin patch, or planning ahead for holidays like Thanksgiving, Christmas, and Hanukkah, our friend @moe.francine is sharing her best tips & tricks for taking super-shareable photos of your family. 
1. Squeaky toy 
This trick works great for younger kids! A small dog toy with a squeaker held right above your camera will catch their attention and usually get some great smiles as well!
2. Props 
Bringing something for the kids to play with works wonders! A small wooden toy, a cuddly stuffed animal, a basket to collect sticks/rocks/flowers, a wagon to pull, etc. 
3. Movement 
Let the kids move—letting kids run, jump, dance, gallop, can keep the kids engaged, get great smiles, and lead to some pretty adorable, fun shots! 
4. Music 
Play their favorite tunes and have them sing along, dance, smile, and laugh! 
5. Good nap/Full belly
My favorite time to photograph is "Golden Hour" right before sunset, but this can mean a late evening! Pushing for a later nap can help kiddos be more rested when it comes time to shoot. Making sure they have a full belly and (non-messy) snacks can be a game-changer, too! 
6. Coffee and loads of patience/grace
Joking-kind of! Kids aren't going to pose exactly how you want, smile on cue, or most likely be able to keep it together for a full photoshoot, so drink up your favorite coffee before the shoot and just have a heart full of patience and grace. Don't forget to have fun and capture all the sweet, real moments. 
7. Cute outfits
Of course you want your kids to look good in photos but you also want them to feel good. Less fussing in their outfits will help create a smooth photoshoot. My kids are wearing new outfits from Tea Collection. I love their new, France-inspired styles. These outfits are cute, comfortable, and perfect for fall. They coordinate so well, and if you're after matching sibling styles (or Mommy & Me outfits), they've got plenty of those as well.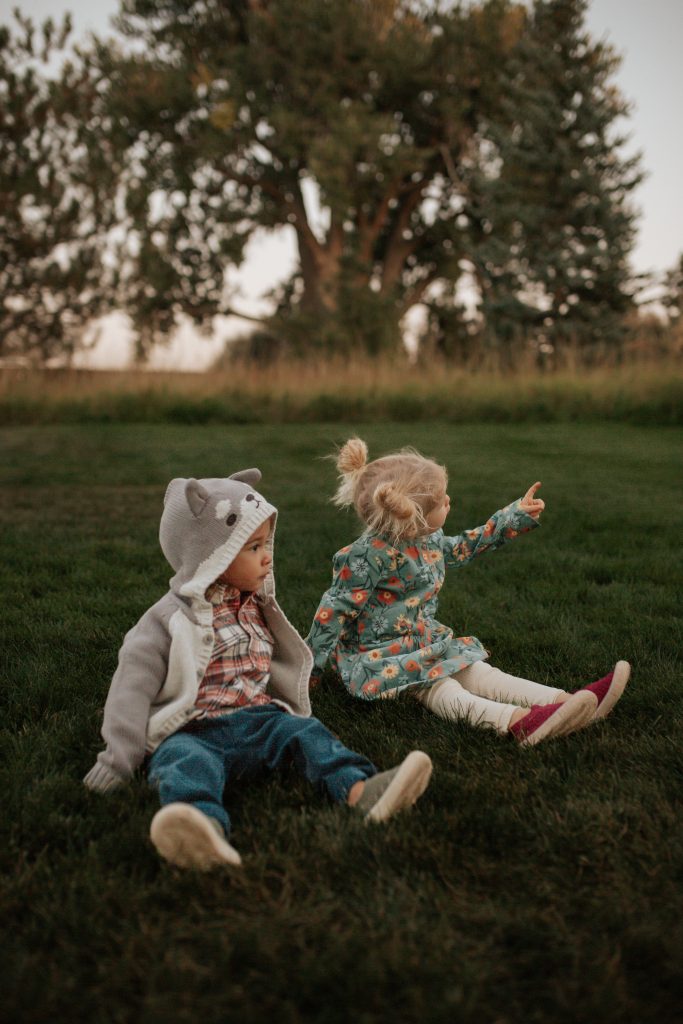 Be sure to check out @moe.francine on Instagram for more photo inspiration and shop Tea Collection's photo-ready styles here.