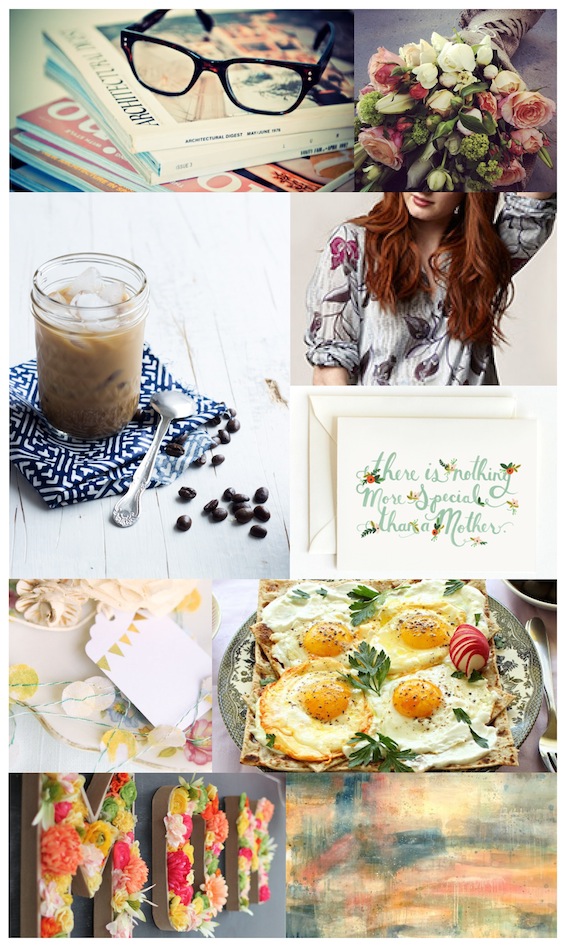 Mother's Day, the one day dedicated to all mother's around the globe. You work so hard to keep the kids on schedule, to make sure everyone is fed, you sacrifice your few precious hours of sleep to tend to sick babies. It's no easy job. Every Mother's Day we try and thank those who've raised us and looked after us for so many years – the ones who still pick up our calls to listen and never stop encouraging us to explore the world. We've gathered a few recipes and DIYs for this year's special day, and while we realize most of our Mother's Days won't be so calm and collected, it's nice to dream, right?
This Mother's Day, let's…
Spend all morning diving into the pile of magazines and books we never seem to have time to read. Surround ourselves with fresh flowers. Drink our coffee slowly… in silence. Buy outfits for ourselves. Re-read old Mother's Day cards and remember the first time we heard "mama". Open pretty packages. Enjoy a long brunch with family. Remember the women who helped us become the ladies we are today. Get lost in art and celebrate the everyday beauty of being a mother.
[image source with links: books, farmgirl flowers, vietnamese iced coffee, tea collection, rifle paper co., lana lou style, gozlemeh fried eggs, blooming monogram diy, art by kiah)