You may have heard that we go on Inspiration Trips every season to a different country. In Barcelona, our creative juices were stoked by both the art and the energetic/laid-back vibe. It's no surprise that some of the signature kids' and women's items from our current Destination Catalonia collection were often inspired by similar sources. Perhaps you've wondered to yourself (or out loud) if you could get women's tops, dresses or sweaters with the same unique Tea sensibility we infuse into children's clothing. In a way, you can. Below are some of our favorite pairings in that vein.
Picasso Stripes: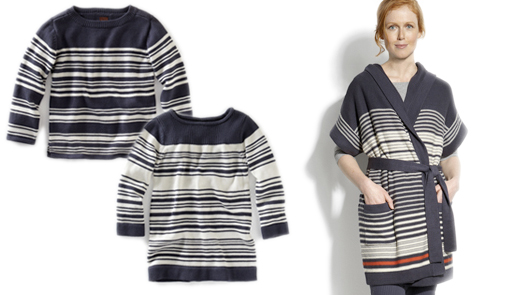 Pablo Striped Sweater & Pablo Sweater Tunic and Seaside Studio Stripe Cardi
Abstract Leaves: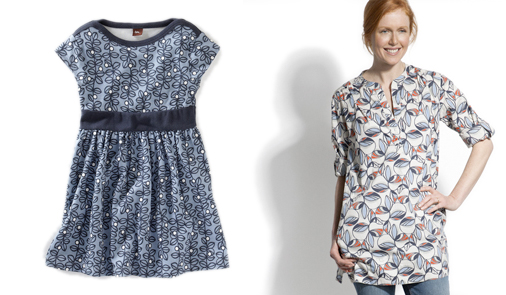 Hojas Banded Dress & Hojas del Mar Tunic
Painterly Shapes: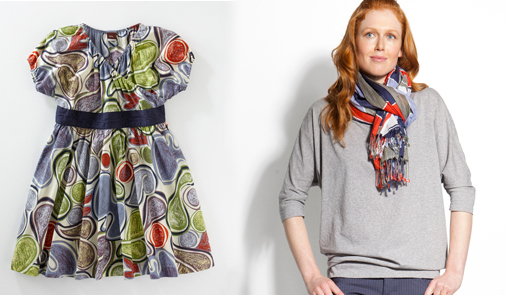 Artista Wrap Dress and Abstract Artista Scarf
Spanish Nouveau: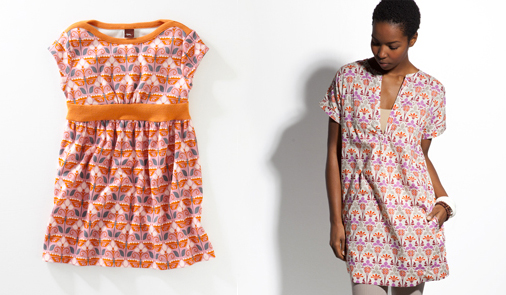 Dragonfly Banded Dress and Nouveau Viollet Tunic

Drop Waist Dresses in Black Plum: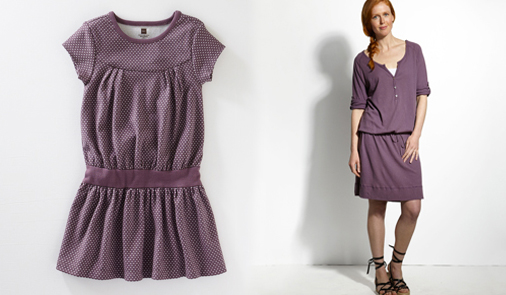 Flameco Dot Drop-Waist Dress and La Rambla Dress
We've got even more new styles for women on our site as we speak. And there's always something fresh for the kids, like our Spanish Nouveau dressy casual outfits for girls and boys. We'd love to hear and see how you and your kids look and live in your own mix of Tea fashion. Cheers!