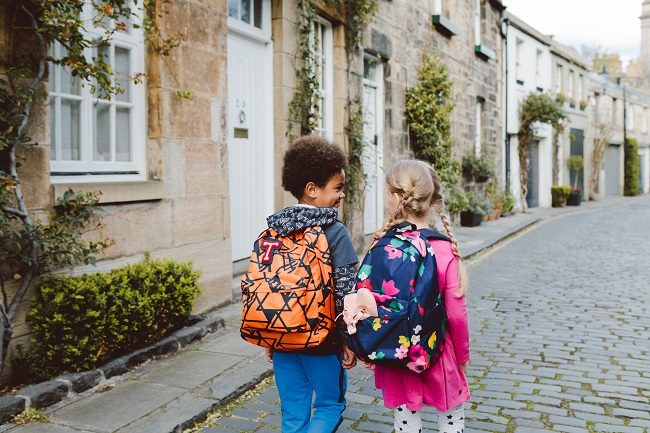 It's that time of year again…summer is winding down, and little citizens are getting ready to head back to school. Whether it's their first year or their fifth, the first day of class is always full of newness and excitement. But that same newness—new faces, new teachers, new schedules, new lessons to learn—can also be a little overwhelming, even a little foreign. What better way to ease those first-day jitters than to gear them up with a cool, new backpack filled with familiar goodies and globally-inspired books?
Flying Scot Backpack | Scots Triangle Backpack | Scotland Garden Backpack | Moggy Cat Backpack
Whether they're feeling bold and floral, or bright and graphic, our back-to-school packs (in fun new prints) are just what they need to start their new adventure in style. Choose a favorite print, then check out these Scotland-inspired favorite reads. They're great for passing time on the bus, and some you just might recognize.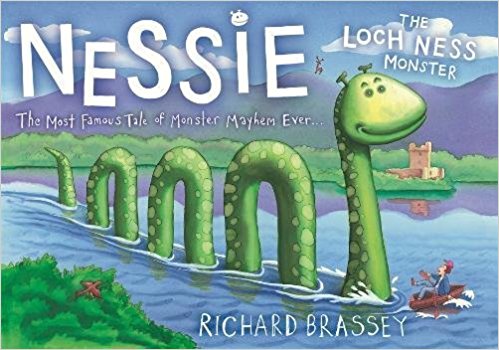 Nessie the Loch Ness Monster by Richard Brassey
Millions of years ago, the northern tip of Scotland was a separate island, until it crashed into the mainland. The prehistoric sea monsters rushed to escape…all except for Nessie! Beautifully illustrated, this fanciful tale of the legendary Loch Ness Monster, is sure to ignite the imaginations of kiddos of all ages.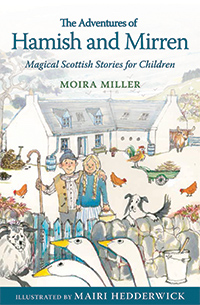 The Adventures of Hamish and Mirren: Magical Scottish Stories for Children, written by Moira Miller, illustrated by Mairi Hedderwick
Hamish and Mirren live in a quiet farmhouse by a beautiful loch in Scotland. Quiet, that is, except for the talking sea urchin, singing sand, hungry fairies, sad bogle and grumpy witch! This delightful collection of stories are true Scottish children's classics, and Mairi Hedderwick's funny, charming illustrations bring them wonderfully to life.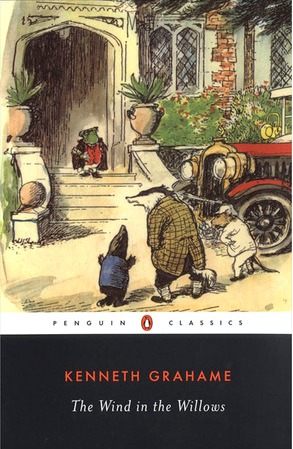 The Wind in the Willows, written by Kenneth Grahame
A classic children's tale we all know and love, Edinburgh-born author Kenneth Grahame spins the stories of four animals and their adventures together. Filled with page-turning excitement, this vibrantly illustrated book is celebrated for its sense of camaraderie, morality and mysticism. It's perfect for reading out loud to your littles, and a great mid-level read for grade school kiddos.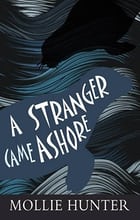 A Stranger Came Ashore, written by Mollie Hunter
Recommended for little citizens nine-years-old and up, comes a tale of a wild, stormy night…a shipwreck…and a the sudden appearance of a stranger. Mysterious and a tad twisted, the book follows the story of  Young Finn Learson, the lone survivor, and unravels the secret behind his unsettling smile.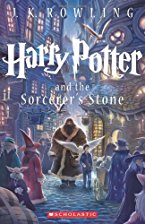 Harry Potter series, written by J.K. Rowling
And, of course, you can never go wrong with the Harry Potter series. These books are filled with wit, charm and magic, and coincidentally enough the famous Hogwarts School of Witchcraft and Wizardry is set in none other than Scotland!