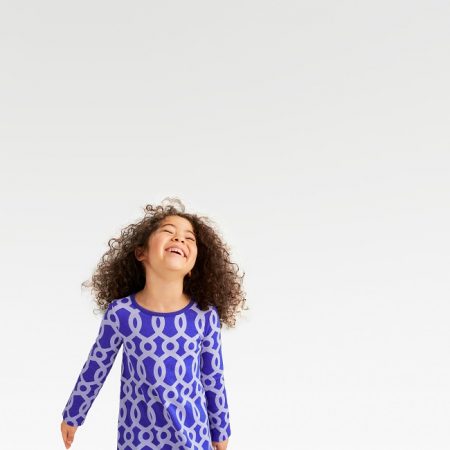 Scotland is steeped in Celtic culture and tradition. So when our designers went on their trip in search of inspiration, it's no surprise that they drew a great deal of artistic influence from the ancient Celtic art that adorns the country. From traditional textiles like tartan and tweed, to the decorative motifs found in Pictish and Viking stone carvings, you'll notice a strong sense of heritage and lot of classic Scottish elements playing through our fall and winter collections.
One of the prominent motifs featured in our latest back-to-school graphic styles for girl, boy and baby is the Celtic Knot. An intriguing symbol of Scottish pride, learn more about this ancient decorative art form and the meaning behind its various interwoven patterns.
Celtic knots are complete, infinite loops, meaning they have no start or finish. Traditionally, only one thread is used in each design, serving as a symbol for how life and eternity are interconnected.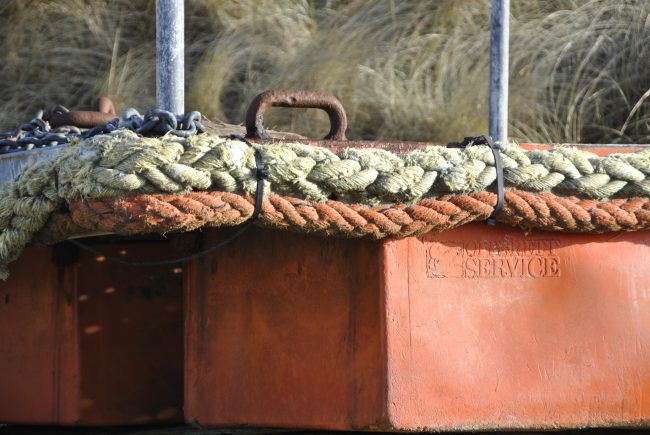 That being said, there are many variations of the Celtic knot, like the one decoratively woven into the fishing rope on the dock pictured above. Known as the Sailor's Knot, this design (made from two intertwined ropes) dates back to ancient times when the Celtic sailors would create rope mementos for their loved ones during their long voyages at sea. This particular Celtic knot design is fashioned from two entwined knots, representing the idea of two-in-one and symbolizing harmony, friendship, and love. While it is one of the simpler knots to tie, it happens to be one of the strongest.
Another variation of the Celtic knot, is the the Shield Knot. Just as its name suggests, this knot design is found primarily on ancient shields and is believed to ward off illness and bad omens, serving as a powerful symbol of protection to those who wear it.
The sweet geo-print designs featured on our Macha Ruffle Dress and Macha Two-Tone Romper take a modern spin on some of the Shield Knot artwork our designers came across on their travels. Of course we named them after Macha, a mythical Celtic goddess and protector in battle.
Also styled after early Celtic knotwork and Pictish stone art, is our cool new slithering Dewi Graphic Tee. We named it after Dewi, the Celtic god who looked like a dragon.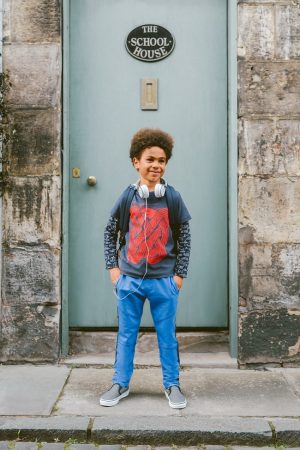 For more behind-the-scenes looks into our latest fall collection, check out our seafaring Scotland graphics!