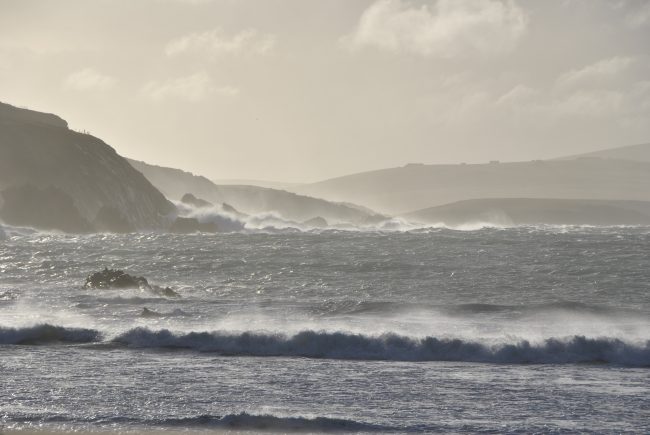 With 790 islands and 6,200 miles of coastline, the Scots seaside is a world of crashing waves, windswept shorelines and picturesque fishing villages. Surrounded by water on three sides, and home to thousands and thousands of lochs (lakes), it's no wonder Scotland takes its fish and ships seriously. For hundreds of years, local lads set out to sea in search of a catch, in hopes of returning home with a hold full of "silver darlings", as herring—a fish of legend and song—were called.
Today, fishing is still very much a way of life for Scotland's age-old coastal communities. As long as the sea still beckons, the traditional legend and lore of salty sea-dogs who had spent too much time at sail, lives on. And it's this salty air, seafaring spirit that inspired so many of our favorite fall prints and graphics.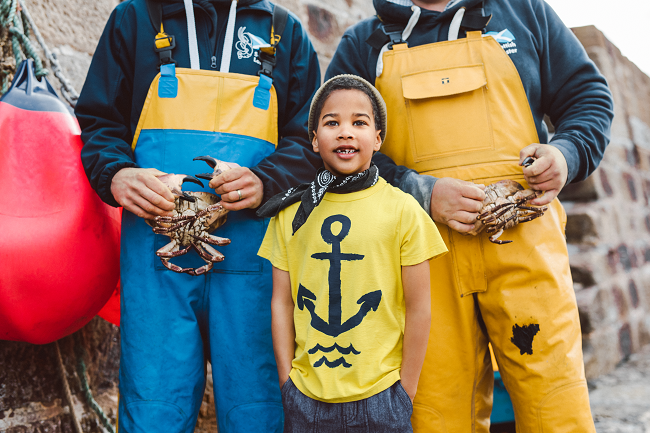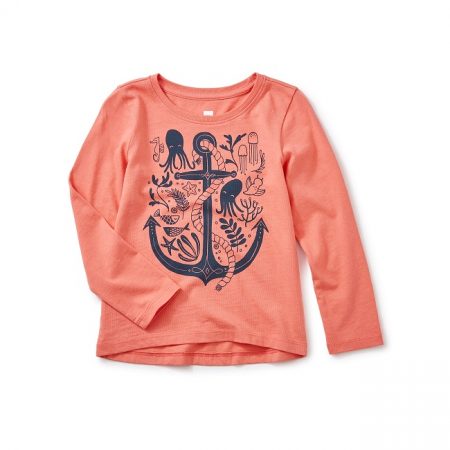 Named after a stream in the Scottish Highlands, our River Polly Graphic Tee features an anchor surrounded by swimming "sea angels"- mythical creatures that have been said to live in the seas surrounding the Scottish isles.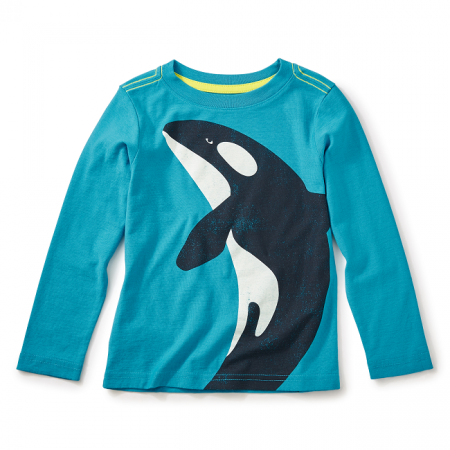 The Scots coast may be rich in mythical tales, but one tail that's come to surface is the orca. Pods of orcas are known to migrate through Scottish waters each year, and you can spot at least one on our Orca Graphic Tee.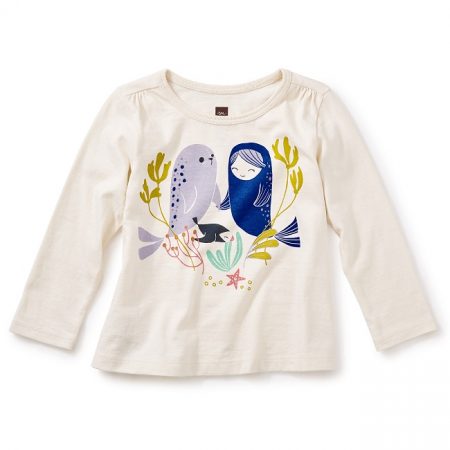 A sweet toddler selkie and her seal friend hang out on this wee Selkie Graphic Tee. In Scottish folklore, a selkie is a seal who turns into a human on dry land.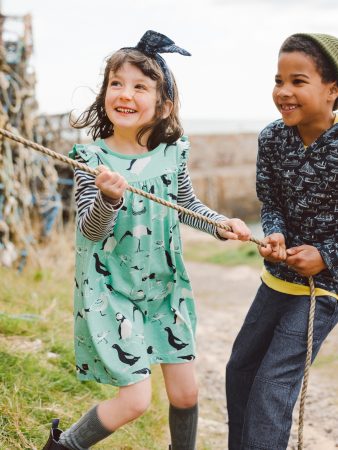 Our Seabirds Mighty Mini is squawking with style. Inspired by Scotland's abundant species of seabirds, a fine-feathered flock happily makes its home on this playful dress.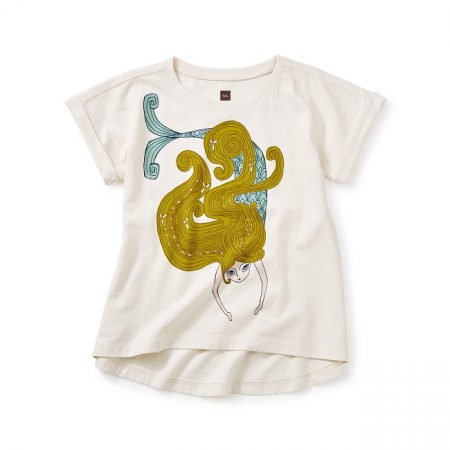 Inspired by finfolk, known in Scottish folklore as mysterious creatures of the sea, our Finfolk Cuffed Top is full of whimsical beauty. Legend has it that finfolk have long, flowing hair, beautiful voices and sometimes, a long fish tail (kind of like a mermaid). They grow and tend ornate, colorful underwater gardens and were said to have two homes: Finfolkaheem, their underwater winter home, and Hildaland, a hidden island covered by magical fog.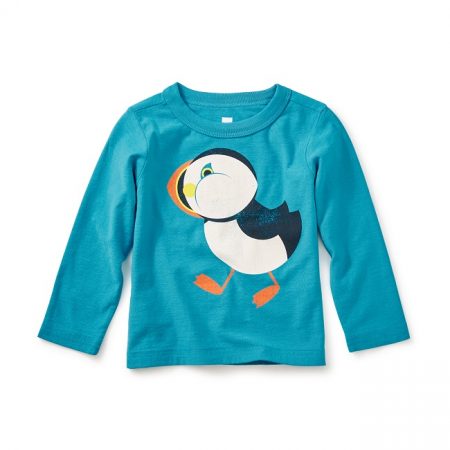 Inspired by the striking color-scheme of Scotland's smallest, cutest seabird, your little one is sure to love our new Puffin Graphic Tee . These adorable creatures can be found on the Shetland island of Noss. In fact, Noss is home to around 2,000 pairs of puffins each breeding season, as well as gannets, kittiwakes, guillemots, fulmars and great skuas.