This fall, Scottish florals are blooming all around…and we've got a bouquet of beautiful new prints for your little ladies! Learn more about Charles Rennie Mackintosh, the famed designer who inspired many of the lovely floral graphics featured on our girls dresses and tees.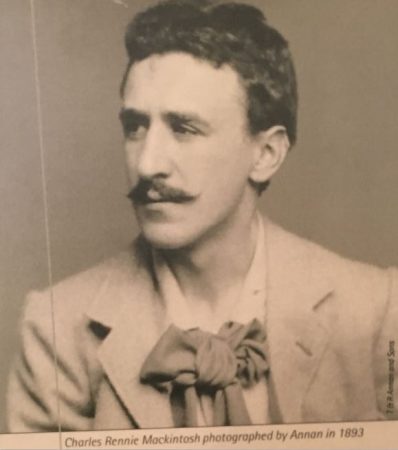 Born in Glasgow in 1868, Charles Rennie Mackintosh was a visionary of his generation. A creative jack-of-all-trades, he was an architect, designer, painter and graphic artist. He began his studies at an impressively young age, enrolling at the Glasgow School of Art at just 15 years old. At the time, the Arts & Crafts movement was just emerging in Scotland and the school took a shift in its focus, moving from a strictly fine arts program to one that embraced a range of crafts including pottery, textiles, metalwork and stained glass. It was there that Charles fell in love with the simplicity, textures and forms of traditional Japanese residential design and became inspired by well-known Arts & Crafts architects such as J.D. Sedding, whose art influenced the unique, organic style expressed in his own early works.
In 1894, he and fellow GSA students Margaret McDonald (who he later married), her sister Frances, and Herbert MacNair formed the "Glasgow Four", and their unique take on Arts & Crafts and Art Nouveau became known as "Glasgow Style". The group attended the 1896 Arts & Crafts Exhibition in London where they debuted a collection of metalwork, posters and furniture, showcasing their distinctive blend of Celtic imagery and abstract motifs, including a curiously sweet cabbage-like flower dubbed the "Glasgow rose."
See our own interpretation of the Glasgow rose on our baby girl Mackintosh Rose Graphic Tee, and discover the many other fabulous painterly floral prints inspired by the renowned father of "Glasgow style".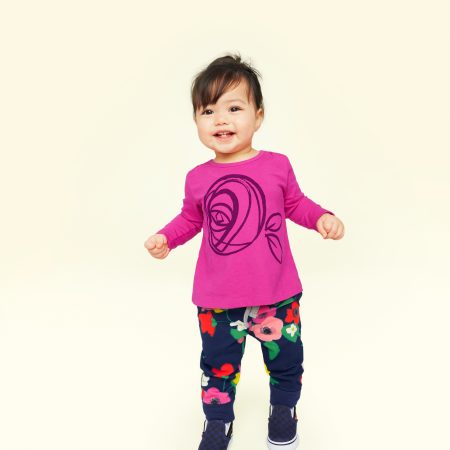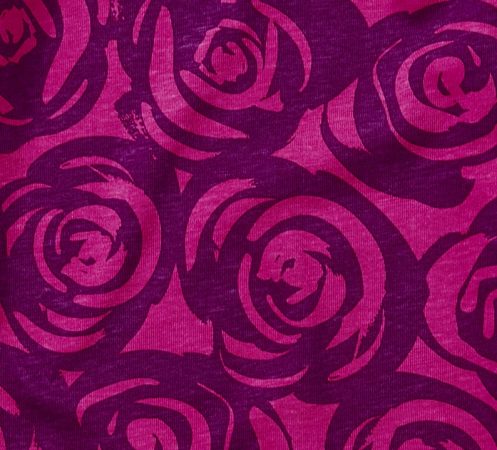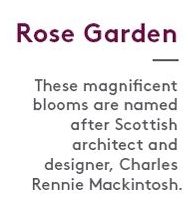 Rennie Rose Ruffle Dress + Romper
Dress her up in ruffles and roses! This adorably floral print also comes in our customer-favorite wrap neck silhouette for Girl and Baby.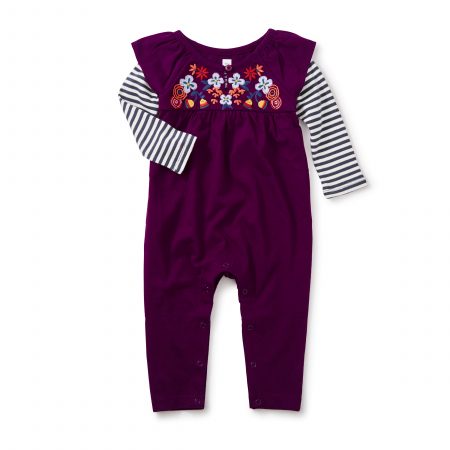 This season we're loving the mixed prints look! The whimsical embroidery on the front of our Willow Flutter Romper was inspired by our visit to Mackintosh's famous Willow Tearooms in Glasgow (pictured below), for which it was named.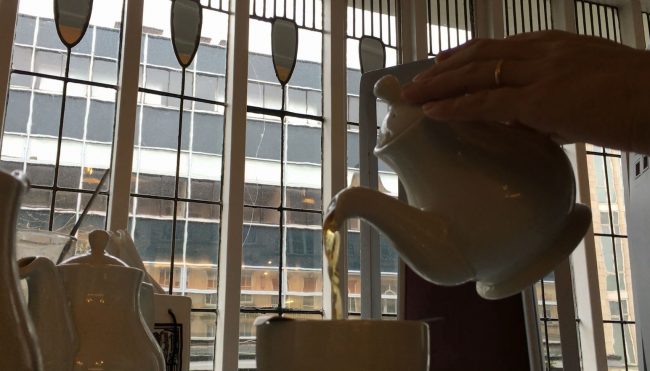 And named after the "father of Glasgow style" himself, these bright, geometric floral graphics are sure to spark her creativity!