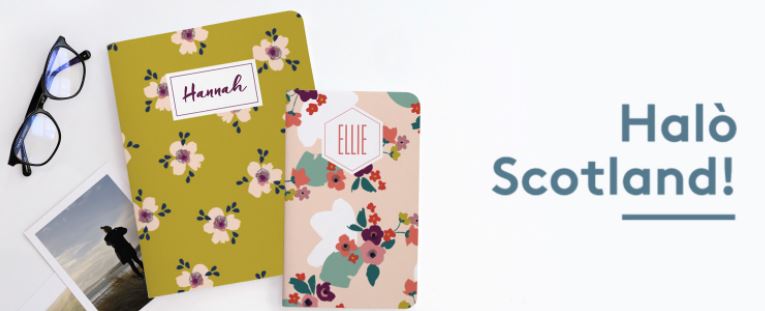 For back to school supplies that pack personality, look no further. Once again, we've partnered with May Designs to bring you fun notebooks you and your kiddos can cover in your favorite Tea prints.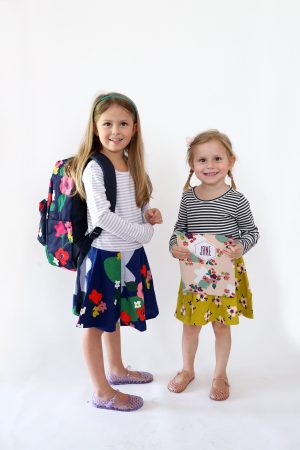 This fall, there's more for her to love than our fabulous floral dresses. She'll now be thrilled to find equally fun and fabulous notebooks to match! See how we've translated our Scots-inspired designs into sweet little notebooks you can customize with pages perfect for coloring, handwriting practice, and keeping track of homework.
These tiny, cheerful blooms set in indigo and cosmic berry, can be found on our cute and comfy customer-favorite cargos and Ditsy French Terry Pants.
And we just can't get enough of this bold, painterly Scotland Garden print. It's sure to add a pop of color to all her favorite subjects, not to mention her school day outfits. Playful and fun, this bright pattern looks great on everything from dresses to hoodies, joggers to backpacks, and of course notebooks!
Our Maisie Painted Floral print in sweet citronelle, is cute as can be. She can wear it in a variety of silhouttes (from our Mighty Mini to Trapeze to Skirted Dress styles) and create custom school stationery to carry in style!
Beautifully painted butterflies are fluttering all over this sweet pattern. Expect to spot them on many of your favorite styles later this season. Grab this print before is launches on Tea Collection!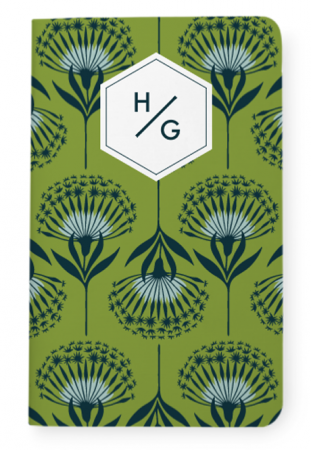 Another one of our stylish new designs for fall, this lively green print is dancing with dandelions. Dress it up with an artful monogram in over a dozen color choices!
Inspired by a renowned Scottish design house that creates the most amazing wallpaper, these stunning native flowers (lovingly sketched by our talented in-house designer) are sure to inspire her own artistic doodles.
Named after a certain fictional Outlander known 'round the world for her adventures in Scotland, our eye-catching Claire Painted Floral print will liven up any outfit or desk. From a stylish notebook to a swingy trapeze dress, this pattern adds the perfect punch of color!
Which pattern will you choose?