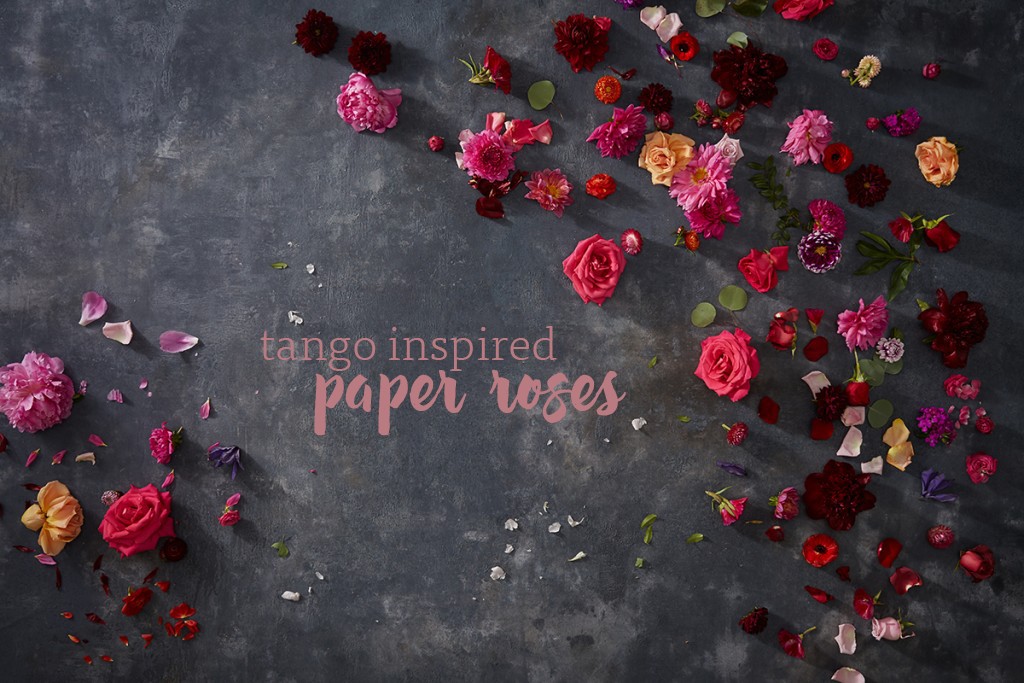 Tango and roses seem to go hand-in-hand, so it's no surprise that when we set out to shoot our holiday catalog, our set was filled with flowers. Their beauty brings you to the tango halls of San Telmo, Buenos Aires and evokes the romance and spirit of the music and dance. Inspired by the propped roses, we decided to take our original spiral roses one step further and create a wreath! Follow these easy steps and you'll have a rose-covered wreath in no time.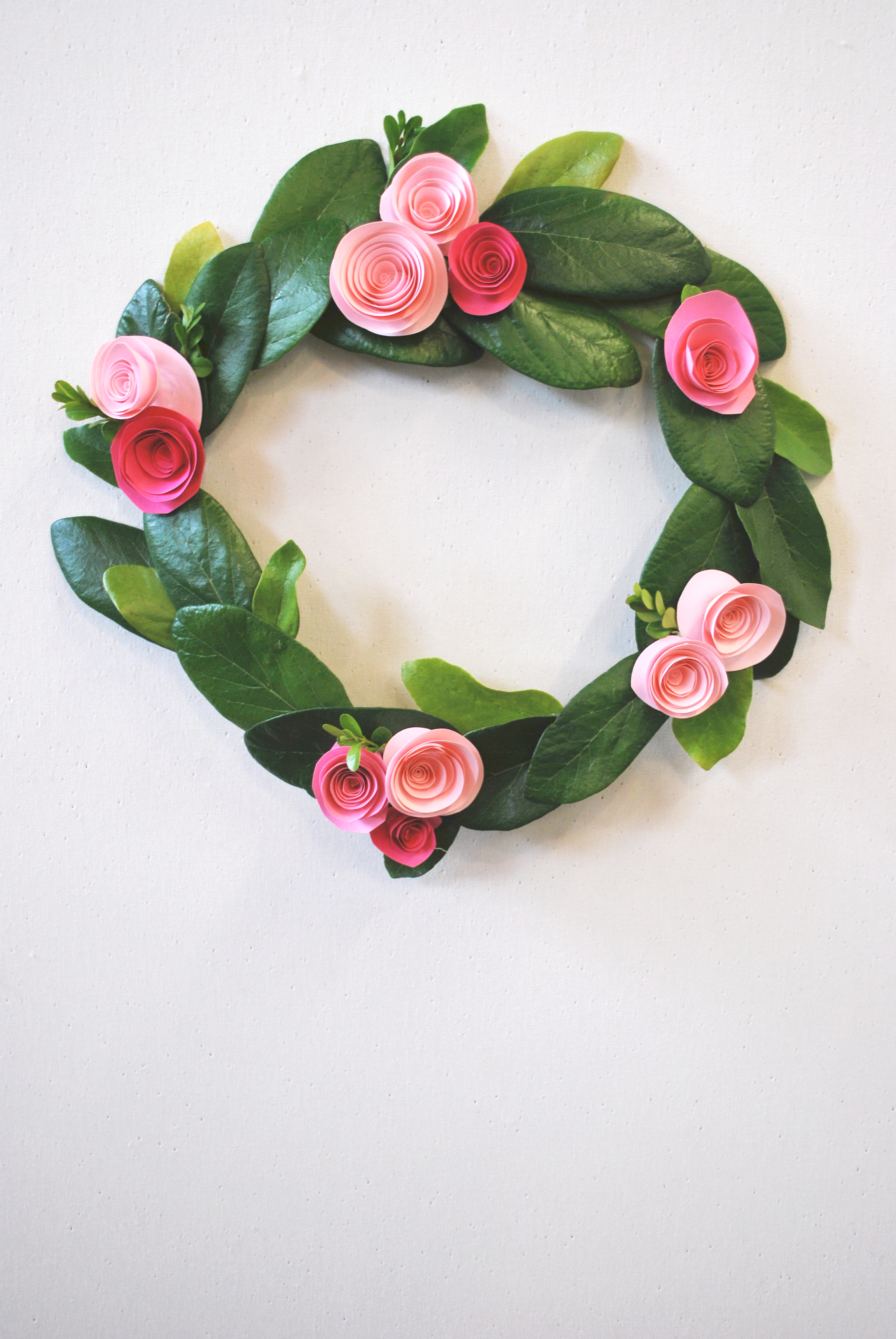 SUPPLIES
Light card stock (in different shades)
Scissors
Hot glue gun and glue sticks
Flower stem wire (like this)
Flower tape (like this)
Leaves collected from your yard
INSTRUCTIONS
Using a piece of light card stock paper, cut an oval or circle. The larger the shape, the more "petals" your rose will have. The more irregular the shape, the more natural your rose will look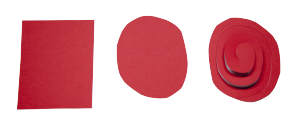 Starting on the side of your oval, cut in a spiral shape until you get to the center.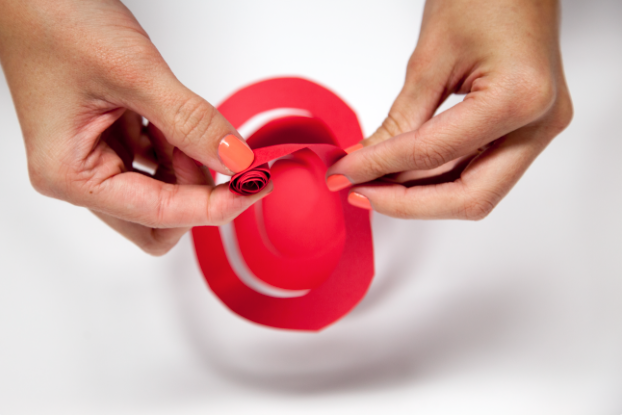 Roll the end of the spiral all the way in until you get to the end…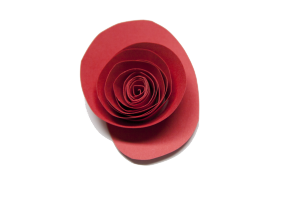 And you have a rose! To hold all of the 'petals' in place, dab a bit of hot glue to the bottom and press your pedals down.
Do this over and over again until you have 10 roses in different shades of red and pink.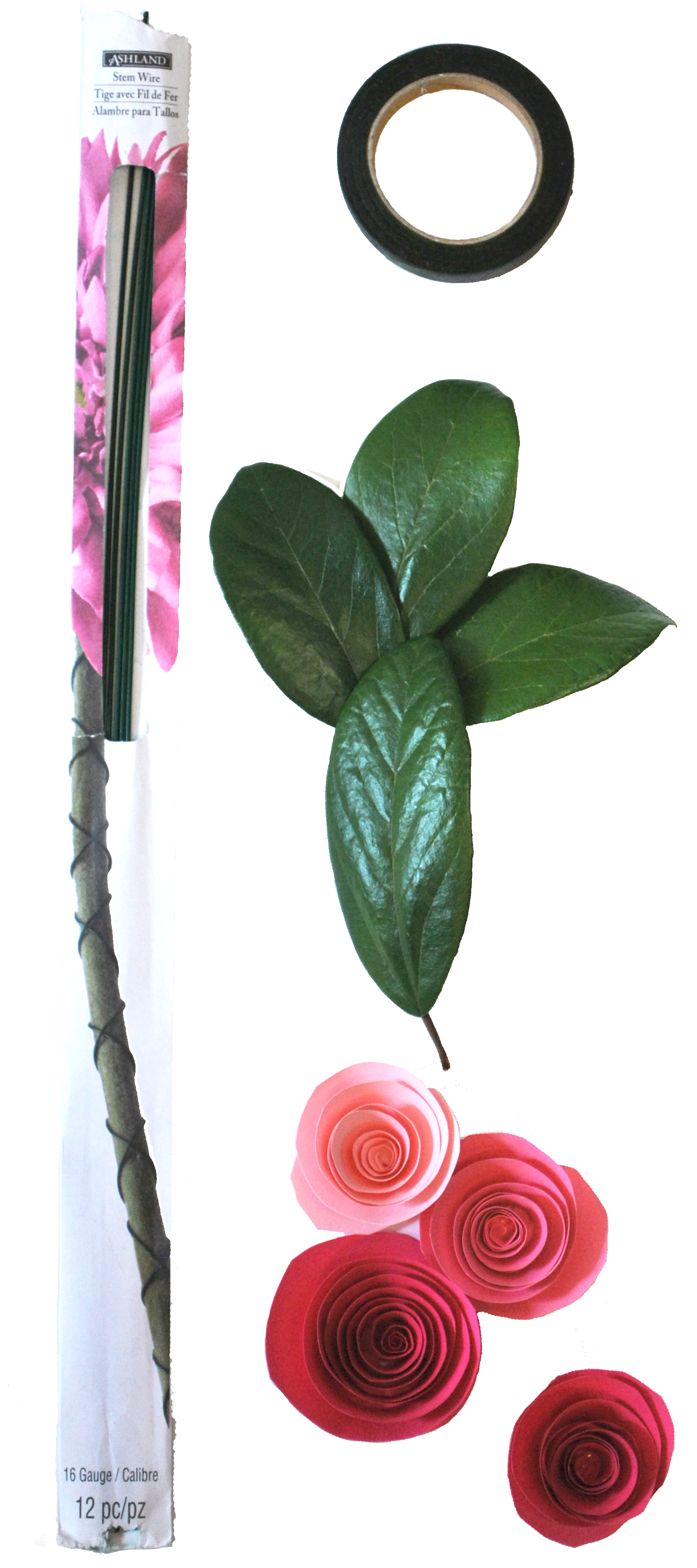 Now, you create the actual wreath. Using your stem wire, create a circular wreath shape with two wires, connecting the two halves using the flower tape. Next, attach your leaves to the wire in a circular pattern, attaching each leaf with flower tape and use the hot glue as needed.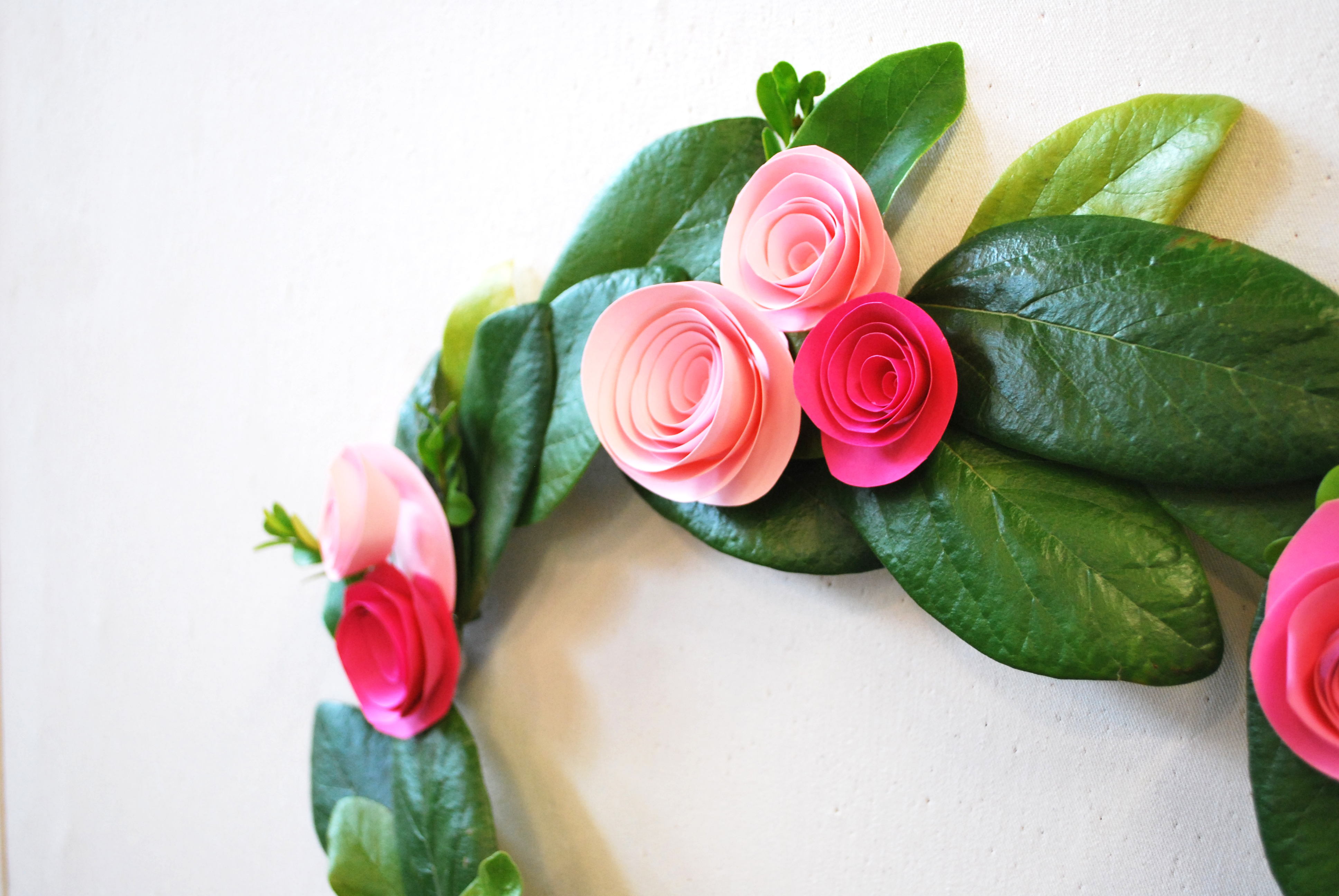 Next, plan out where you want your roses to lay on the wreath.
Using the hot glue gun, attach the roses to the leaves… and voila!