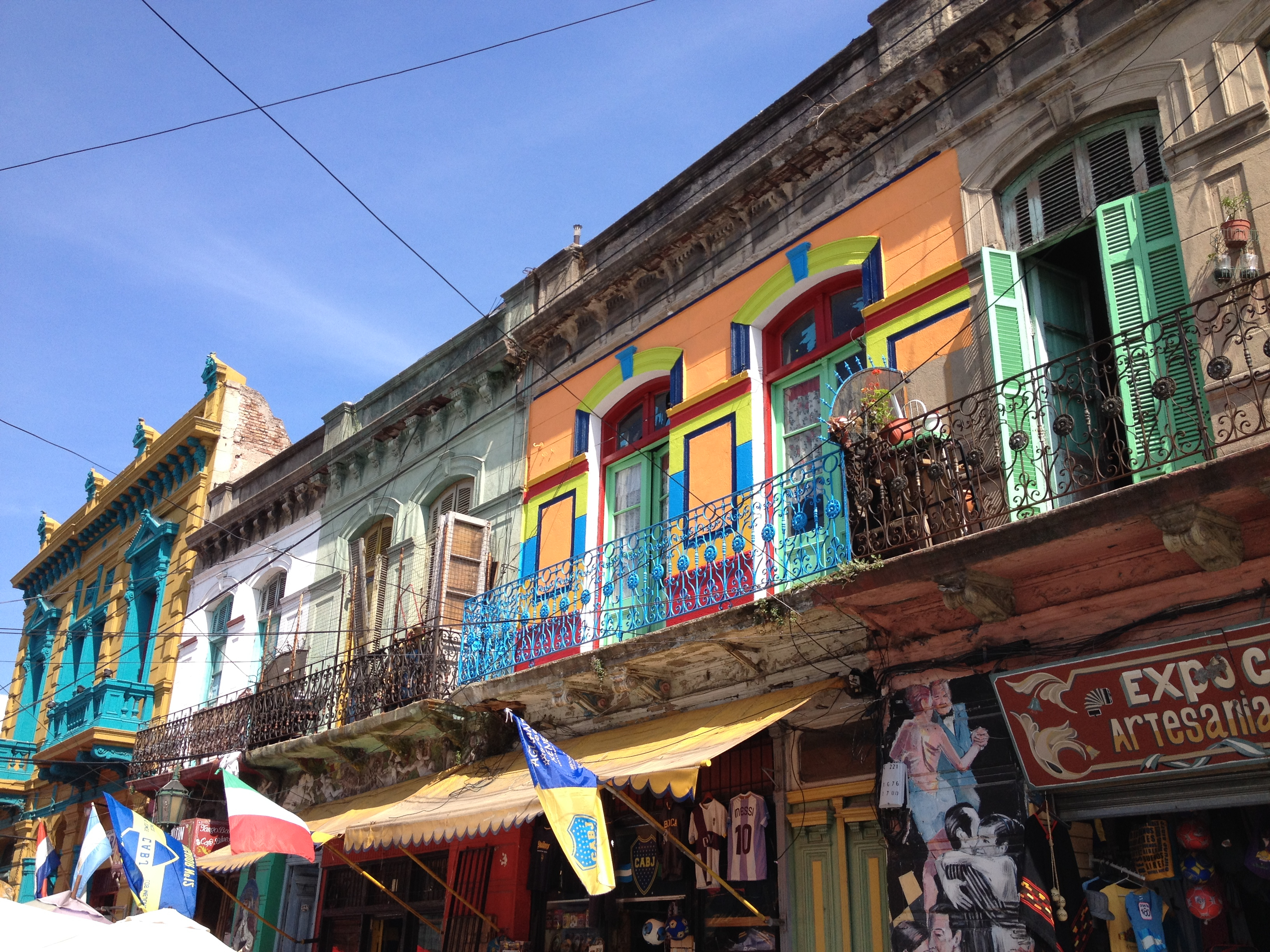 It's easy to fall in love with Buenos Aires. The sounds of Tango music in the streets of San Telmo, the scent of the panaderías and their sweet treats and all of the beautiful architecture… What's not to love? When our design team took their inspiration trip through Argentina, they were able to experience the sights and sounds of the many barrios (or neighborhoods) of Buenos Aires. Here, we've rounded up some of their favorite things to eat, do, see and places to shop if you ever find yourself in the "Paris of South America".
When you immerse yourself in a culture, it's important that you really dive into the local cuisine. Whenever we travel, we ask locals for their favorite restaurants. We end up in eateries no guide book could lead us to where the conversations last a little longer and you're treated like family. Argentina is known for its meat, sweets and wine — so we made sure to take advantage of it all!
EAT:
1880:
Address: Defensa 1665, C1143AAI CABA, Argentina
Hours: Monday – Saturday: 12:00 PM – 3:00 PM, 8:00 PM – 12:00 AM
Sunday: 12:00 PM – 12:00 AM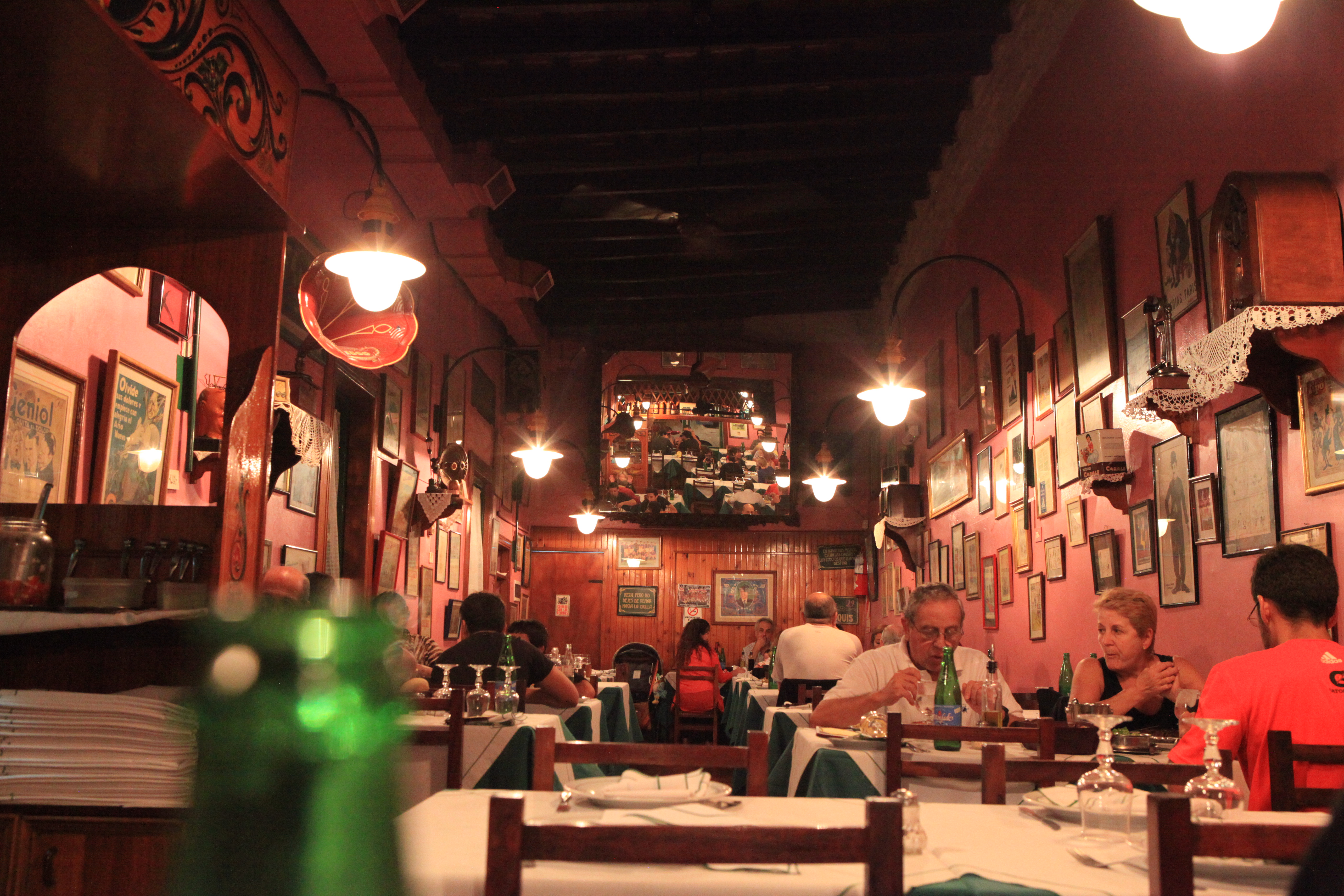 Wonderful meats grilled on a parrilla, or an Argentine grill, authentic tango music playing in the background and rustic decor, this San Telmo resturant transported us into the Buenos Aires of the 1930's when tango took off. Don't forget to order fries! 
Freddo:
Address: Vicente Lopez 2008, Cdad. Autonoma de Buenos Aires, Argentina
Hours: varies
Website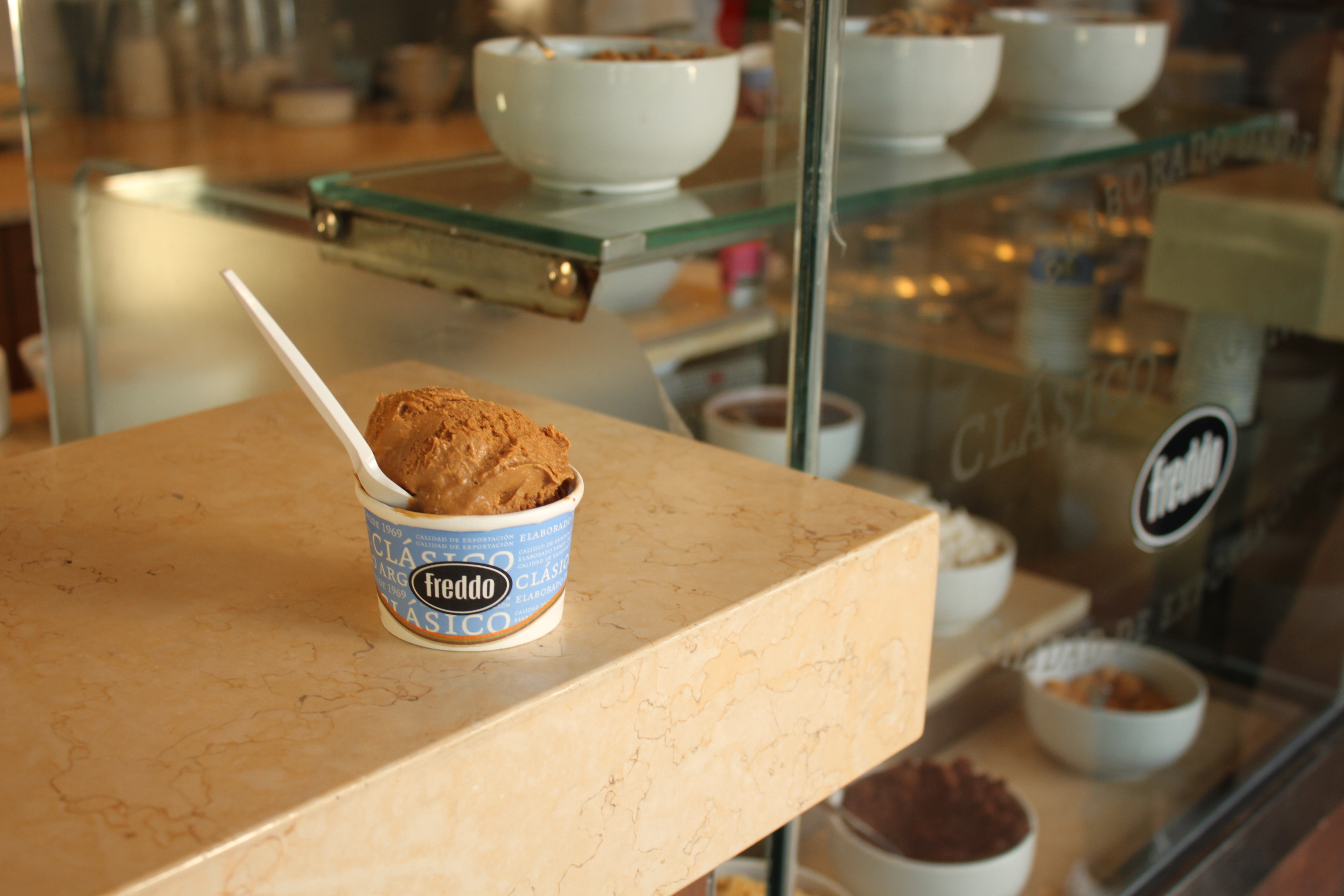 The first Freddo gelato store opened in Buenos Aires in 1969. Today, there are 150 stores worldwide! This delicious Argentine helado is made out of fresh Argentine dairy products, mixed in with dulce de leche, chocolate, fruits and natural ingredients. The helado has a unique velvety texture with over 40 different flavors to choose from. It makes for the perfect after dinner (or afternoon!) snack. We recommend coconut & dulce de leche – yum!
La Biela:
Address: Av. Pres. Manuel Quintana 596, C1129ABO CABA, Argentina
Hours: 7:00 AM – 2:00 AM, daily
Website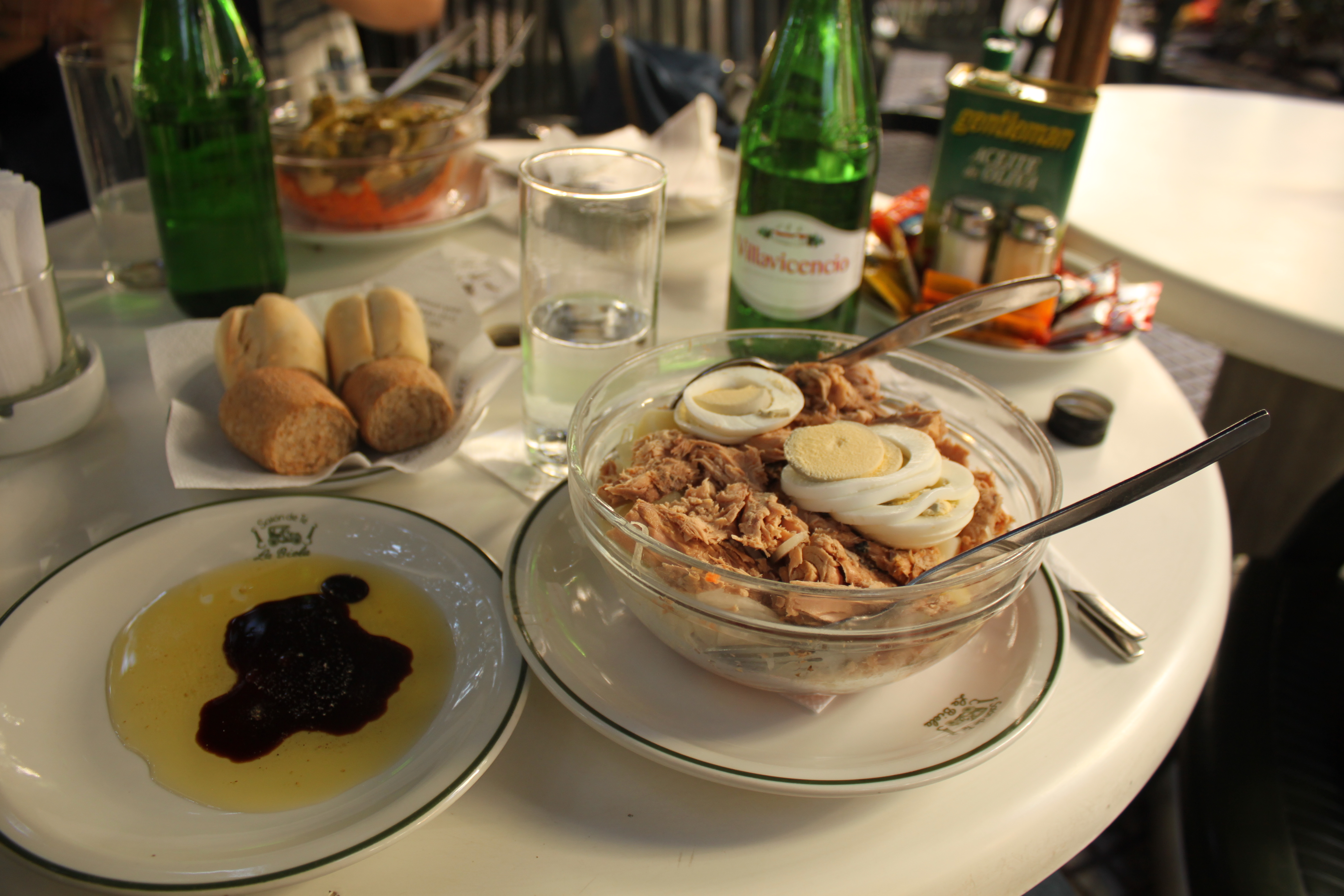 Officially a "Place of Cultural Interest" as declared by Buenos Aires, La Biela is located in the Recoleta district of the city began as a gathering place for artists, writers, politicians and actors and eventually gained fame for being the hangout for racing car champions. The inside of the cafe is lined with racing car memorabilia, but the outdoor terrace is the place to sit and enjoy brunch and coffee — perfect for people watching! 
DO:
It's hard to narrow down your lists of what to see and what to do when you're traveling. We knew tango and soccer were important to the Argentine culture so they sat at the top of our list. Our tip? Show your list to a local and have them add their "must-sees"!
Malba Museo
Address: Av Figueroa Alcorta 3415, Buenos Aires C1425CLA, Argentina
Hours: Thurs – Monday: 12:00 PM – 8:00 PM, Wed: 12:00 PM – 9:00 PM
Website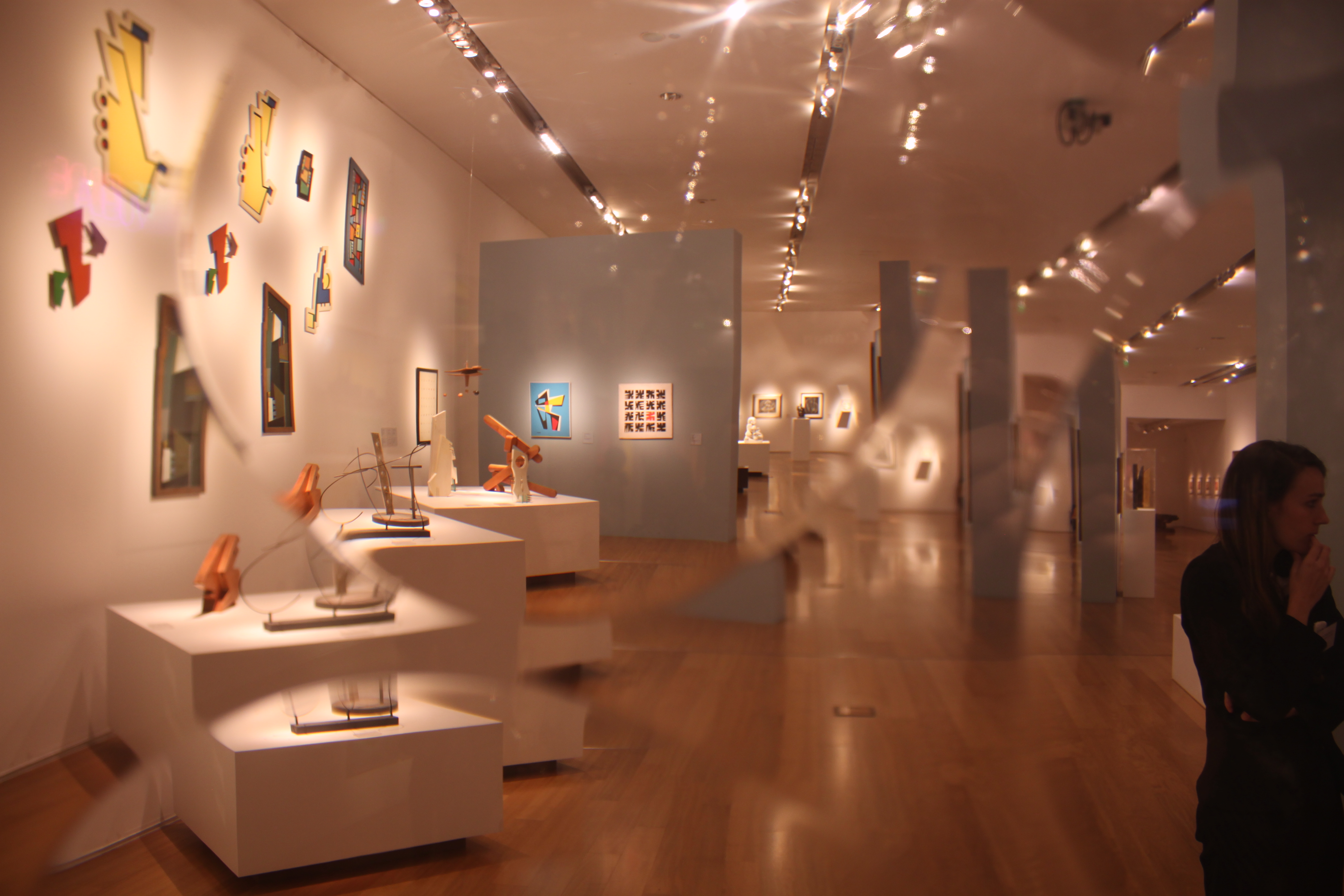 The Latin American Art Museum of Buenos Aires (or Malba Museo) boasts a wonderful collection of works by modern artists from across Latin America. They also host cultural events, film exhibitions and public education programs, all working to preserve and promote Latin American art from the 20th century to present day. We were in awe of the building's structure and once inside, found endless rooms to browse. 
La Ventana Tango Show
Address: Balcarce 425, Monserrat, Buenos Aires, Argentina
Times: shows vary, visit website to book
Website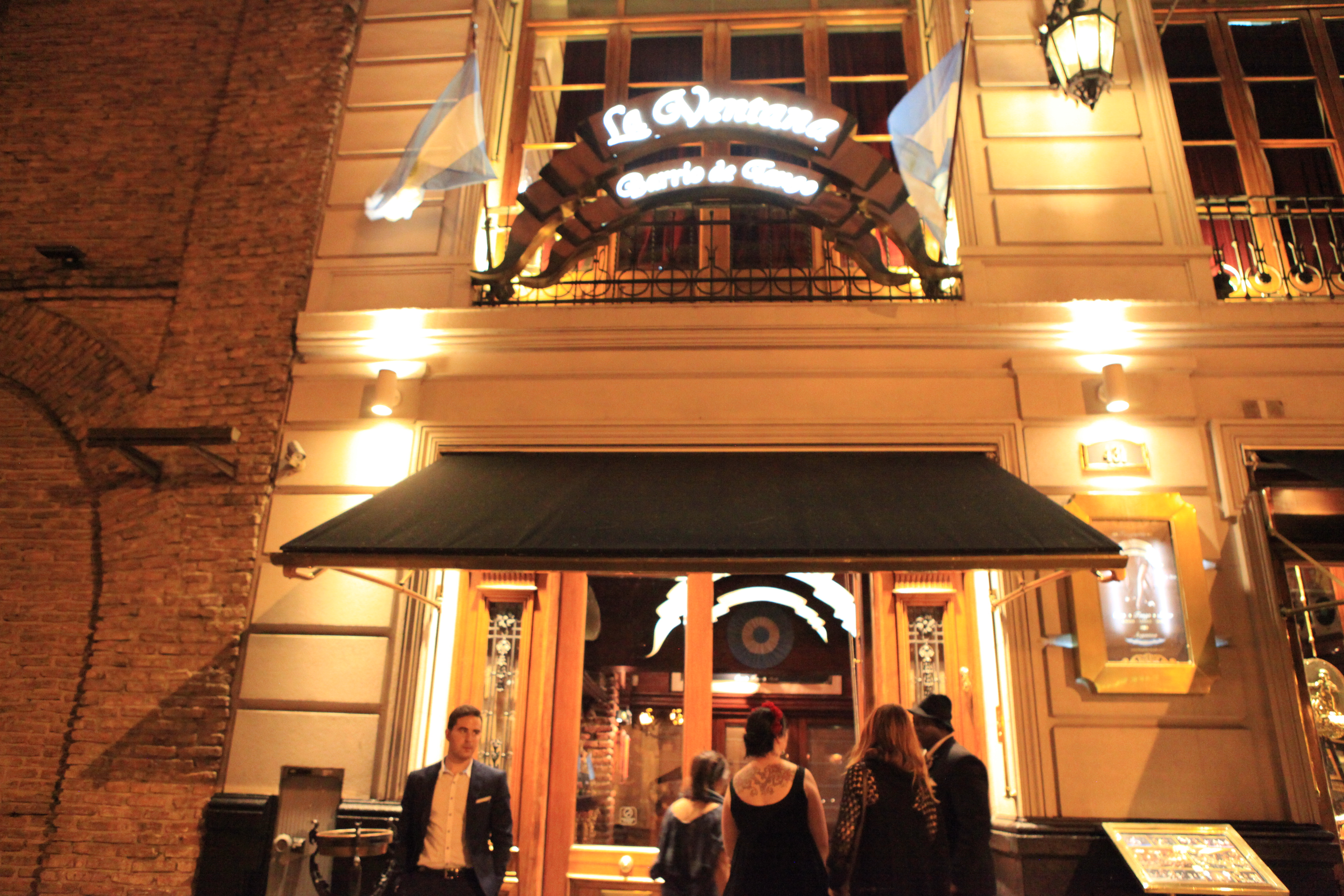 A great place to go to get a full tango show experience. You can go for a dinner show and enjoy a meal while wonderful tango performers danced to the live tango tunes.. Afterwards, you can try your hand at tango! 
La Bombonera Stadium
Address: Brandsen 805, Buenos Aires, Argentina
Hours: varies, see website for game schedules
Website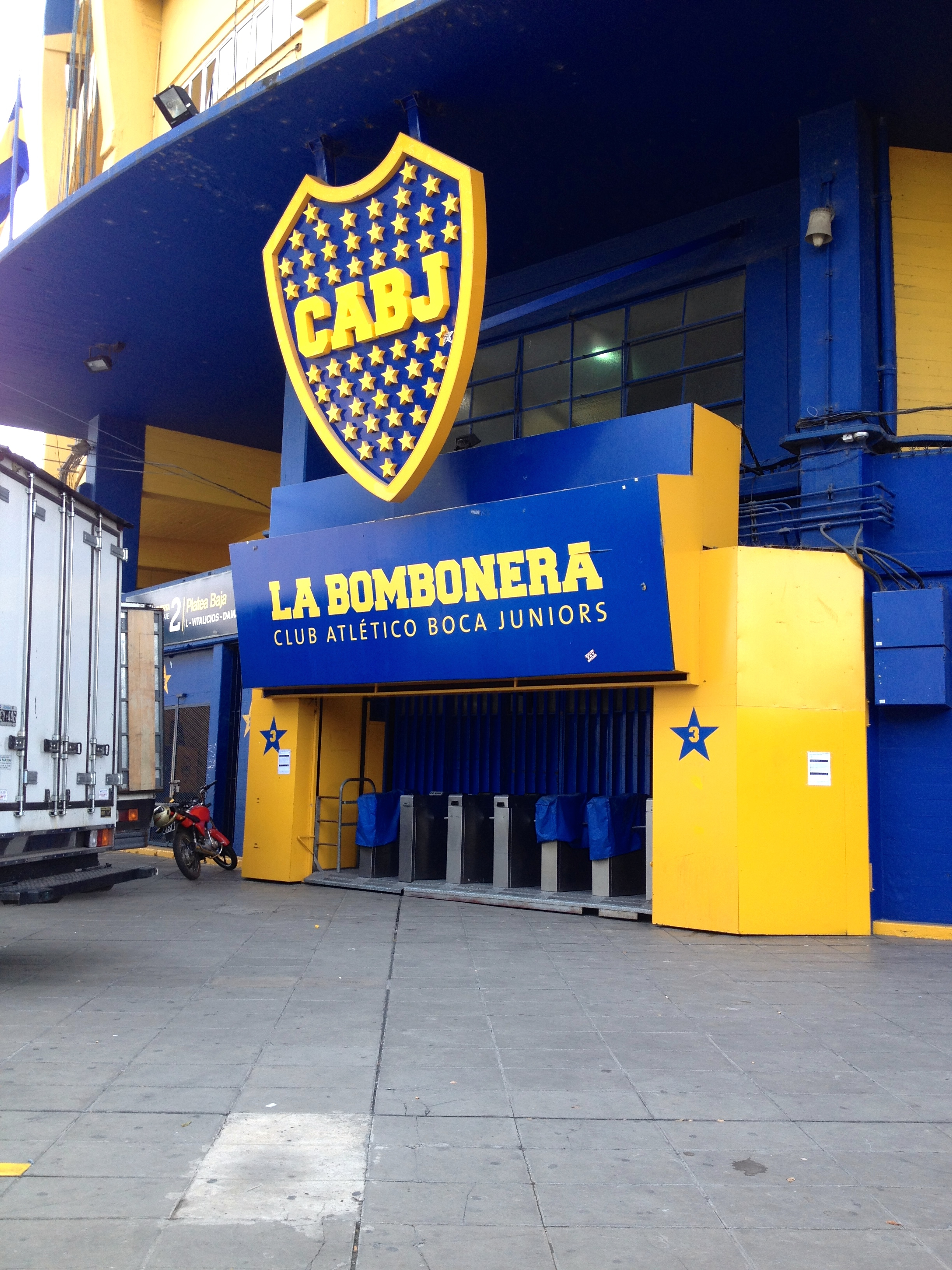 La Bombonera is home to the Boca Juniors, one of Argentina's most famous football clubs. The unusual shape (in the shape of the letter 'D') of the stadium allows for excellent sound acoustics and is also used as a concert arena. Football is the the most popular sport in South America — La Bombonera is a landmark you cannot miss!
SEE:
In Buenos Aires, there are so many beautiful landmarks it's hard to only pick a few! One of our favorite things to do is wander through parks… you never know what you will find!
Floralis Genérica
Address: Av Pres. Figueroa Alcorta 2263, 1425 CABA, Argentina
Hours: Open daily
Website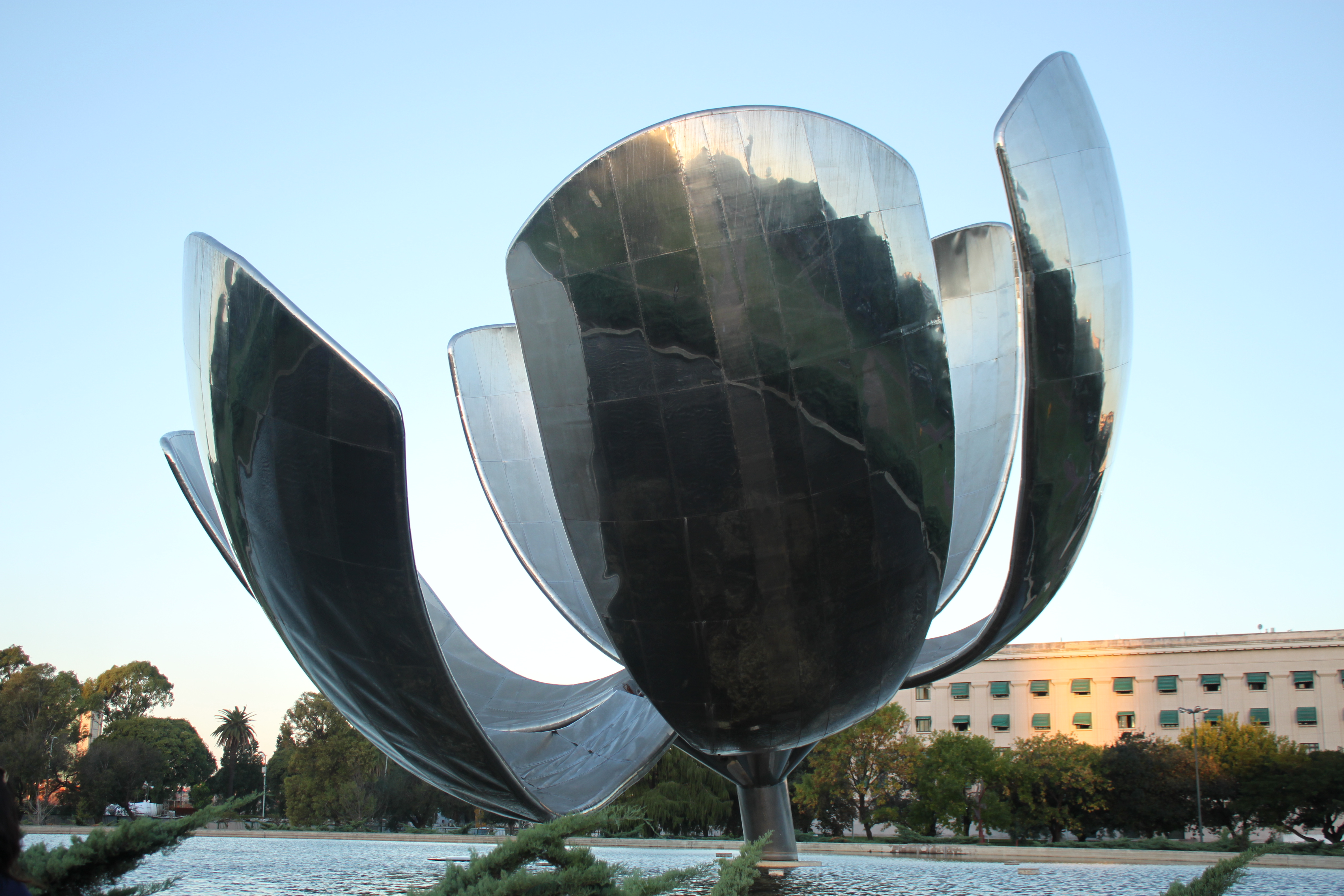 The Floralis Genérica is a steel and aluminum sculpture that sits in a reflective pool in a park and was a gift to Buenos Aires from Argentine architect Eduardo Catalano. The flower is meant to be a "synthesis of all flowers and is both a hope that is reborn every day to open". The sculpture is designed to move, closing its petals in the evening and opening in the morning. It is beautiful to see it at different times throughout the day in different states of bloom. 
Planetario Galileo Galilei
Address: Av. Sarmiento s/n, 1425 CABA, Argentina
Hours: Monday – Friday, 9:30 AM – 5:00 PM, Saturday & Sunday, 11:30 AM – 7:00 PM
Website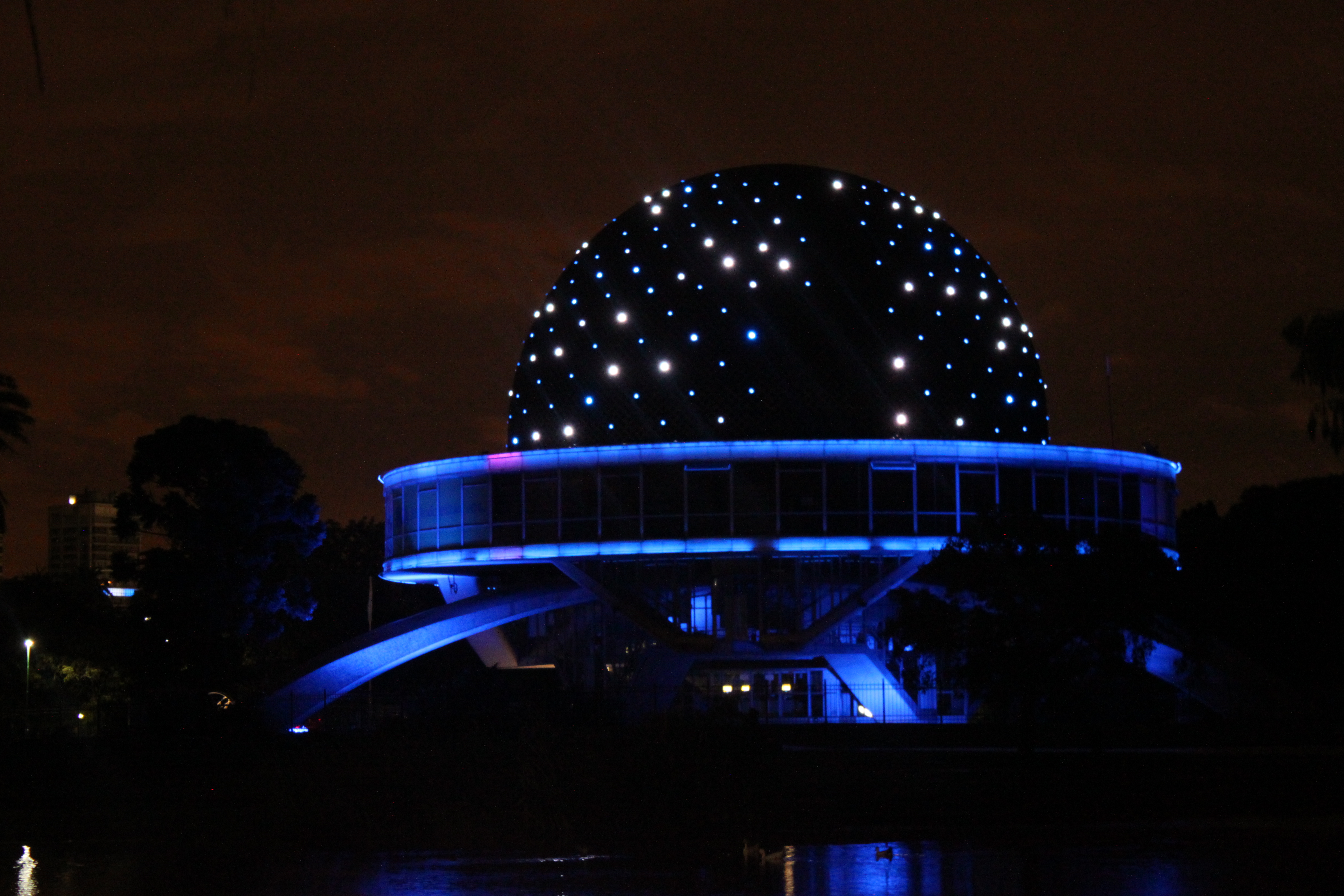 The Galileo Galilei planetarium is located in the Parque Tres de Febrero in the Palmero district of Buenos Aires. The planetarium offers shows to view the night sky, or pop into the museum for a more hands-on experience, where you will find telescopes and even a real live piece of lunar rock brought back from the Apollo XI mission!
SHOP:
We found the most amazing bookstore located in a theater and antiques bazaar in a building that once was home to an affluent Argentine family. While they are both shops, they are landmarks in their own right — Stop by to browse… we know you'll find a trinket or two to take home.
El Ateneo Grand Splendid
Address: Av. Sta Fe 1860, 1123 CABA, Argentina
Hours: 9:00 AM – 10:00 PM, daily
Website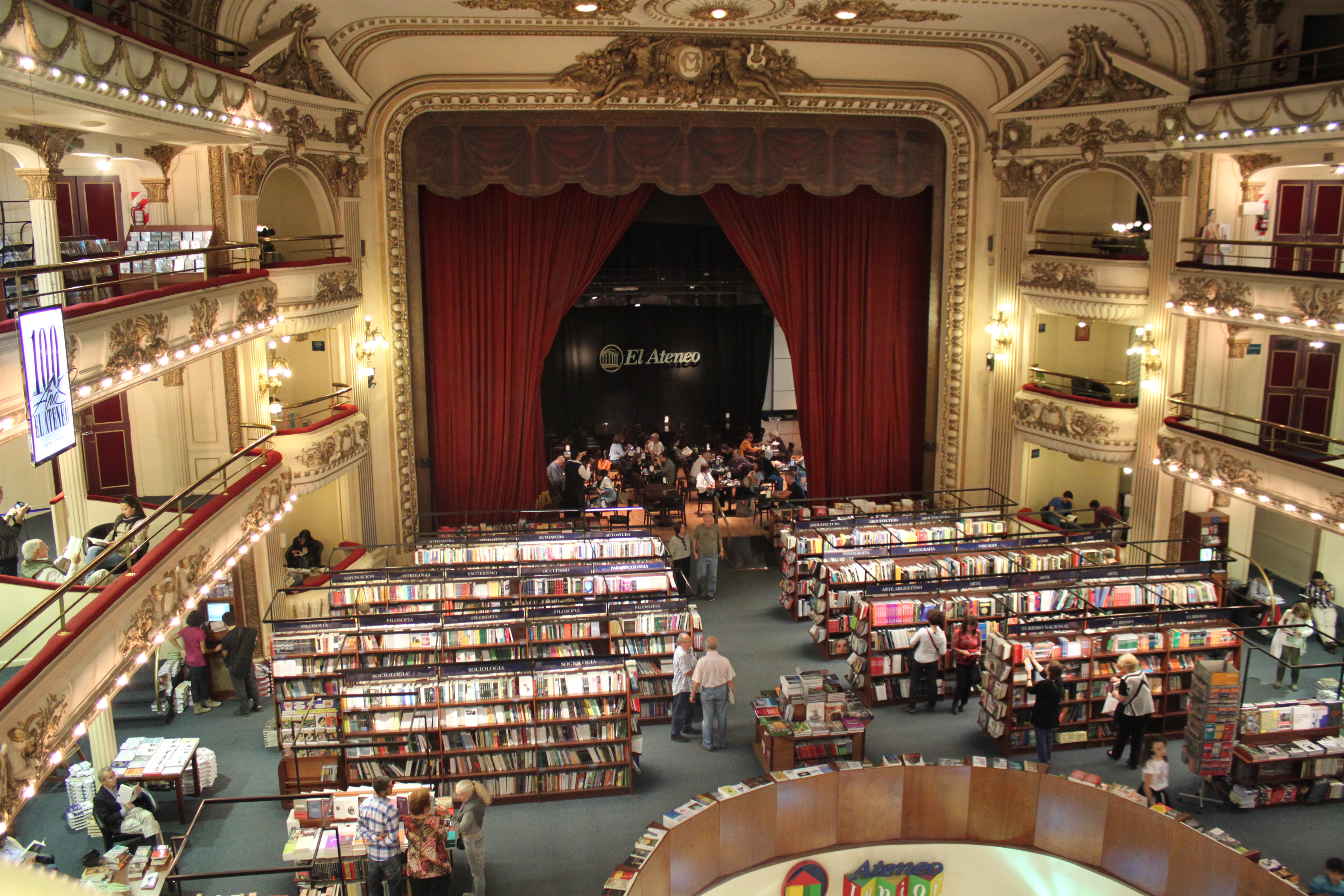 This historic, palatial theater is home to one of the world's most beautiful bookstores. It was built to be a performing arts theater in 1919 where many famous tango dancers performed on its stage. It also had its time as a cinema and was the first place in Buenos Aires to show a film with sound. Today, the Grand Splendid is run as a bookstore, carrying a great array of books displayed beautifully. Even better, you can sit and have coffee while listening to live piano music on the same stage where tango stars once performed.  
Pasaje de la Defensa
Address: Defensa 1179, San Telmo, Buenos Aires, Argentina
Hours: 10:00 AM – 6:00 PM, daily
Website: None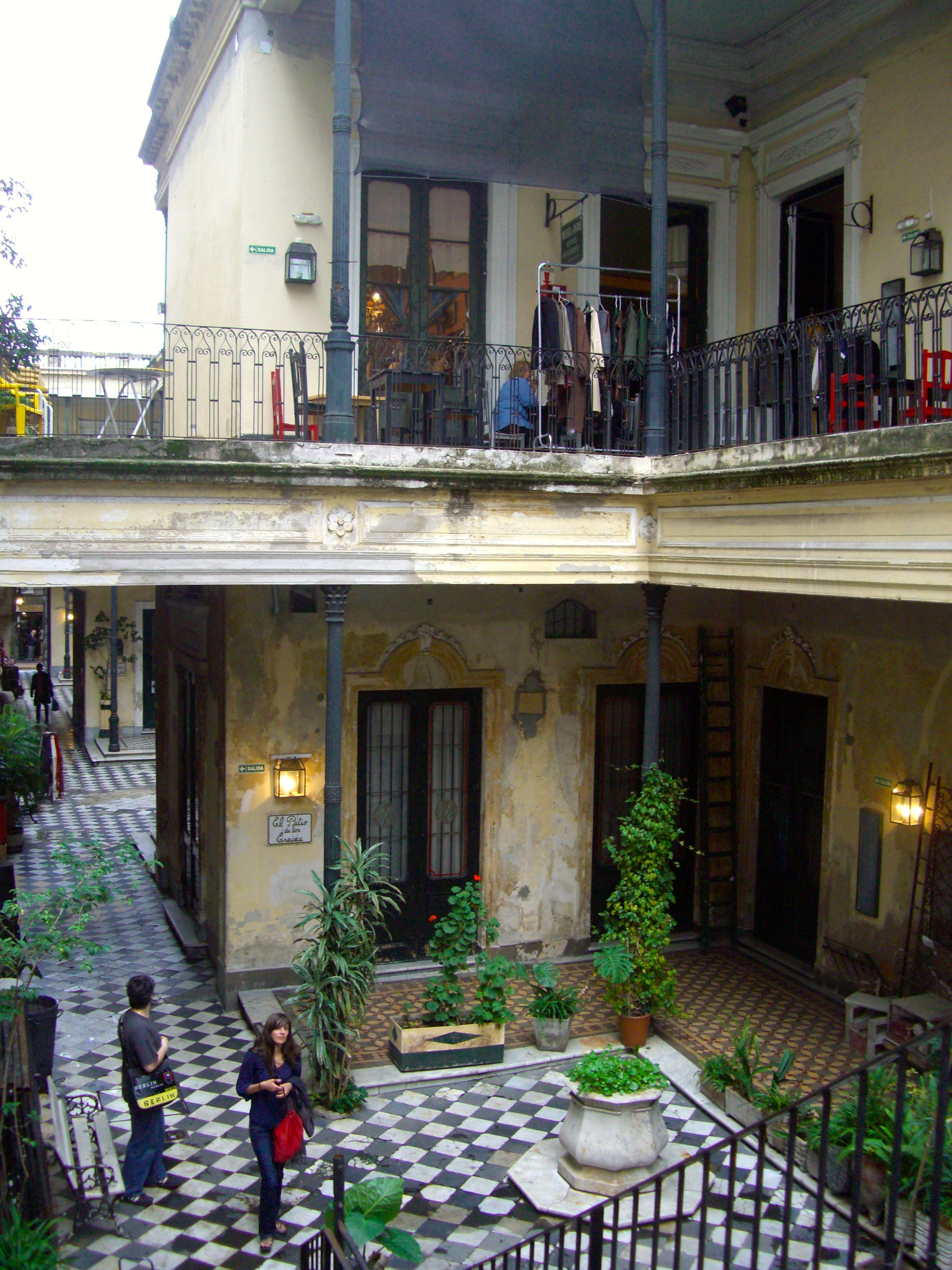 Originally built for the Ezezia family in 1880, this building is an amazing testament to the old world meeting the new. The architecture and flooring remains the same to this day, but the building now houses various antique shops. It is the perfect place to duck in when you want to get out of the noisy streets of San Telmo. You can wander stalls where locals sell their handcrafted goods and gaze at all the unique architectural details.