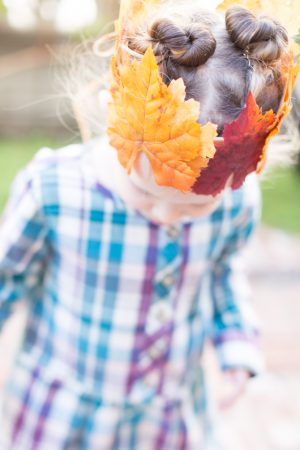 Autumn months are no doubt some of the most beautiful months of the year.  As the weather turns  cool and crisp, nature's colors grow deeper and richer, and leaves begin to fall in a million brilliant shades of red, yellow and orange.
You know what that means…time to head outside and start collecting! What to do with all those beautiful heaps of leaves your little ones gather? Give our festive fall leaf crown a try! We'll show you how in this easy DIY tutorial.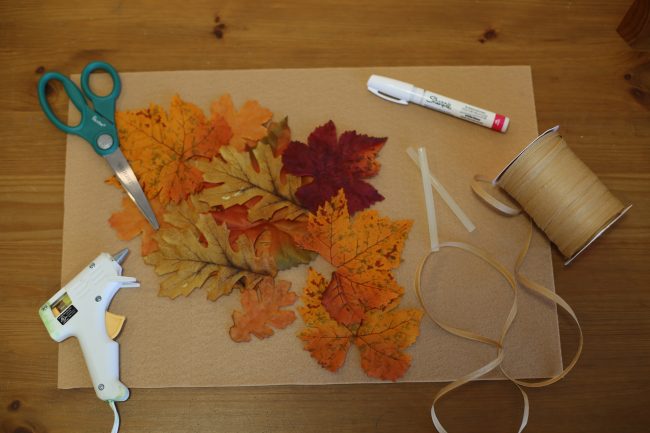 What You'll Need
Fresh fall leaves (or assorted artificial leaves from Michaels)
Felt (any color of your choosing)
Scissors
A white marker
Glue gun
Raffia (ribbon, cord or twine works too!)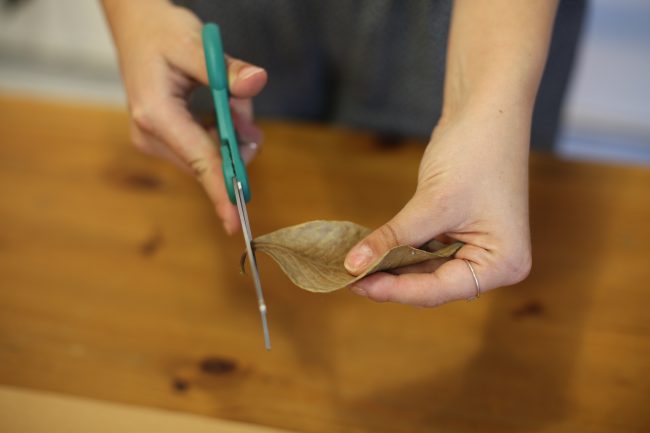 Once you've collected (or purchased) your leaves, select 10 to 15 leaves of varying sizes and colors. When you have your assortment, trim the stems one by one.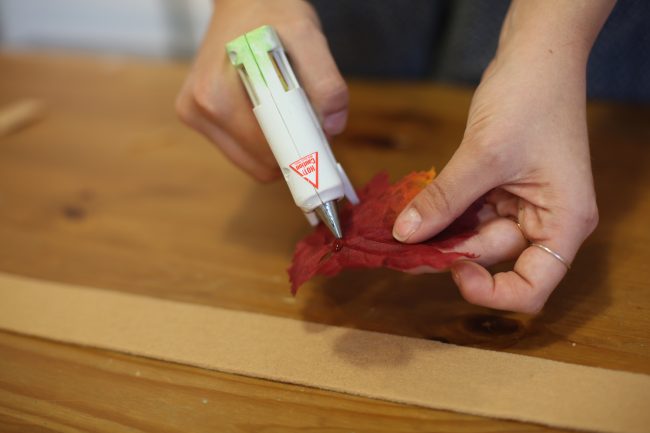 Next, cut a 1-inch wide strip of felt. Then you'll need to measure your kiddos' head to determine the right length. Wrap the felt around their head and mark just past each ear with your white marker. Set the felt on the table and trim along the marks to achieve your custom size.
Now's the fun part! Using your glue gun (or kid-friendly fabric adhesive), start gluing the leaves, working your way from the middle of the felt to the edges.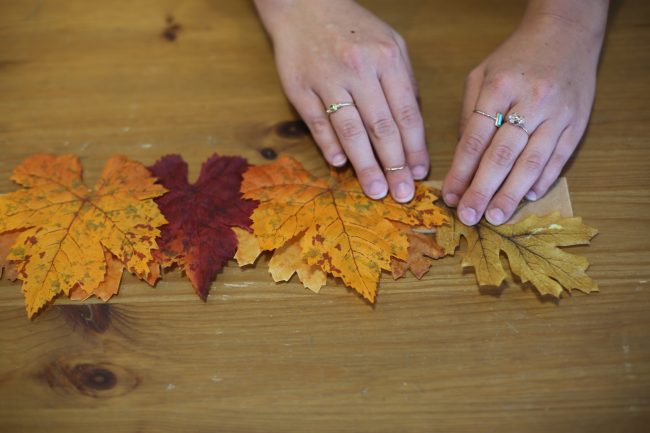 Have fun layering on different colors and sizes until your felt is completely covered.
It should look full and fabulous!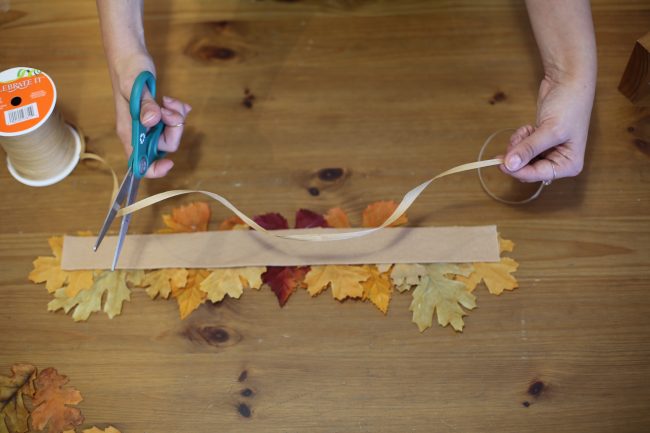 Next, it's time to turn your creation into a wearable work of art!
Begin by cutting two long pieces of raffia.
Then line each end of your felt with glue, placing your pieces of raffia inside the inner edge, and fold the felt ends to cover and secure them in place. You'll want to do this one side at a time, applying pressure to the folds so that the glue sets.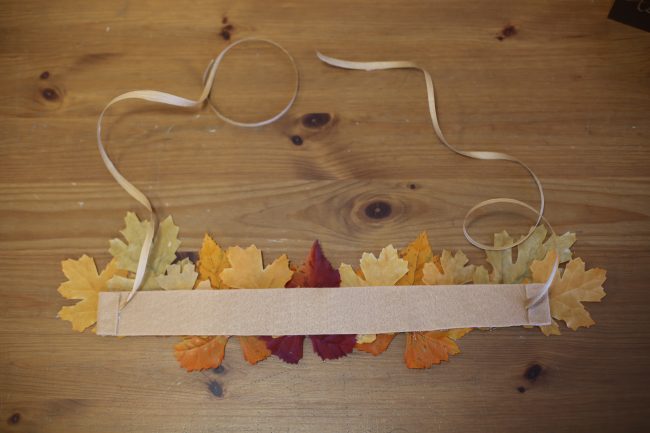 And there you have it—a fall crown fit for your little princes and princesses!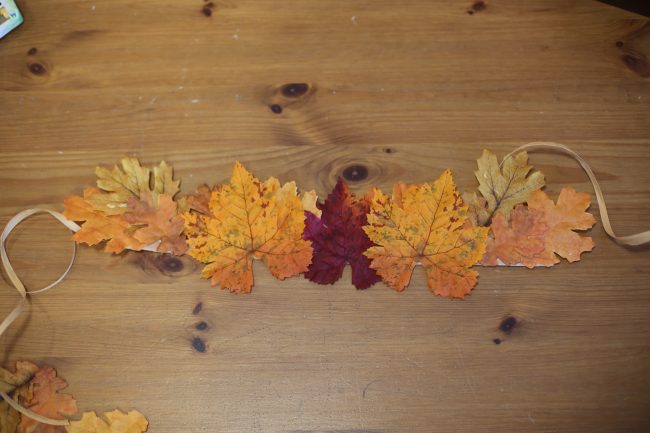 We made a smaller version for our little friend Eliza, who couldn't wait to wear it with her new Applecross Flannel Shirtdress. She had a blast whirling and twirling around as she proclaimed herself princess of the forest!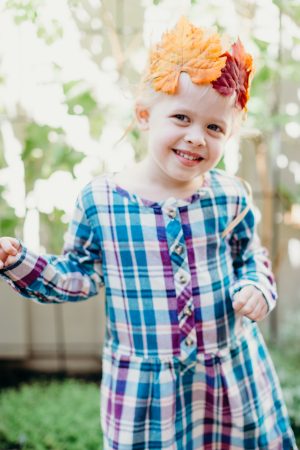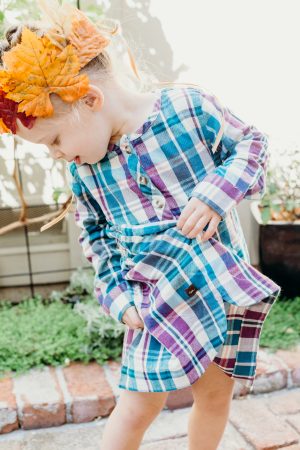 Love this project? Share photos of your kiddos in Tea on Instagram , wearing their own fall leaf crowns!