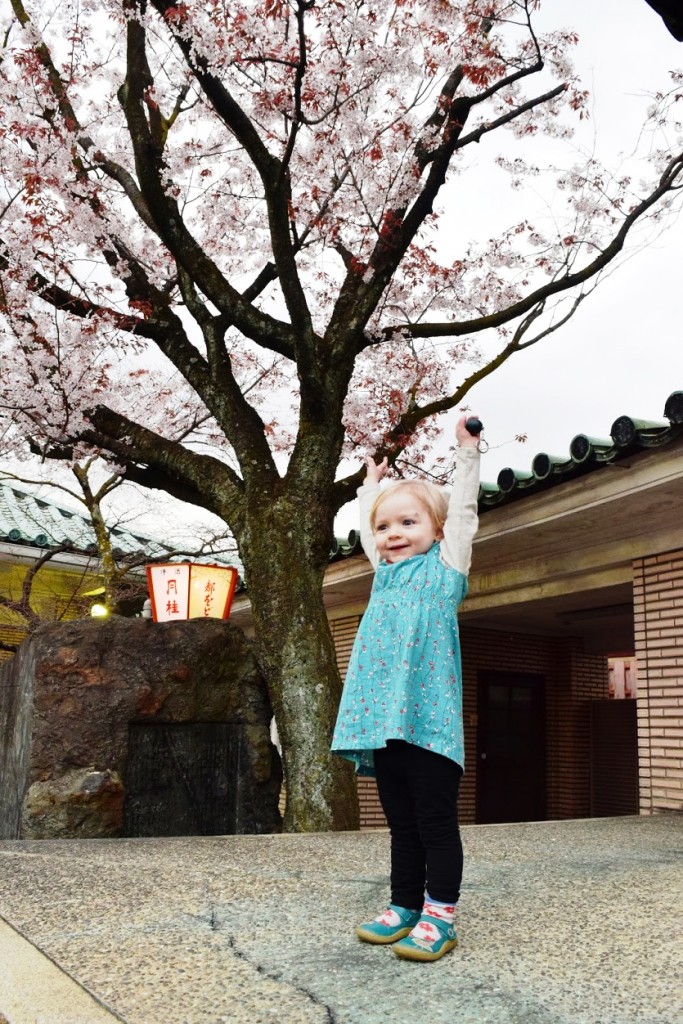 Late last year, my sister was awarded the International Affairs Fellowship from the Council on Foreign Affairs, which required her to relocate to Tokyo for the immediate future. The whole family decided to take advantage of her overseas assignment and in March, we arrived in Japan seeking a cultural experience though food and fellowship.
Our daughter Emerson turned two in February and had the misfortune of being rushed out of her birthday party for emergency surgery and a week in the hospital. Some of the time at her bedside was spent looking at Tea Collection clothing online for her trip to Japan and we were astounded to find that Tea Collection's Citizen Blue collection was actually inspired by Japan. Fast forward two months and Emerson is completely recovered and was happy to wear her new Tea Collection clothing throughout her trip!
Japan provided exactly that and proved to be one of the most serene, beautiful countries I have ever visited.
Tokyo is the largest city in the world in terms of population, but you would never know it. The public transportation is so well planned that only a tiny sample of the population drives. We didn't hear one car horn the entire time! The city is ultra-modern, but boasts gorgeous parks and temples with some of the oldest cherry trees you'll ever find. We had the fortune of arriving just as the cherry blossoms were blooming.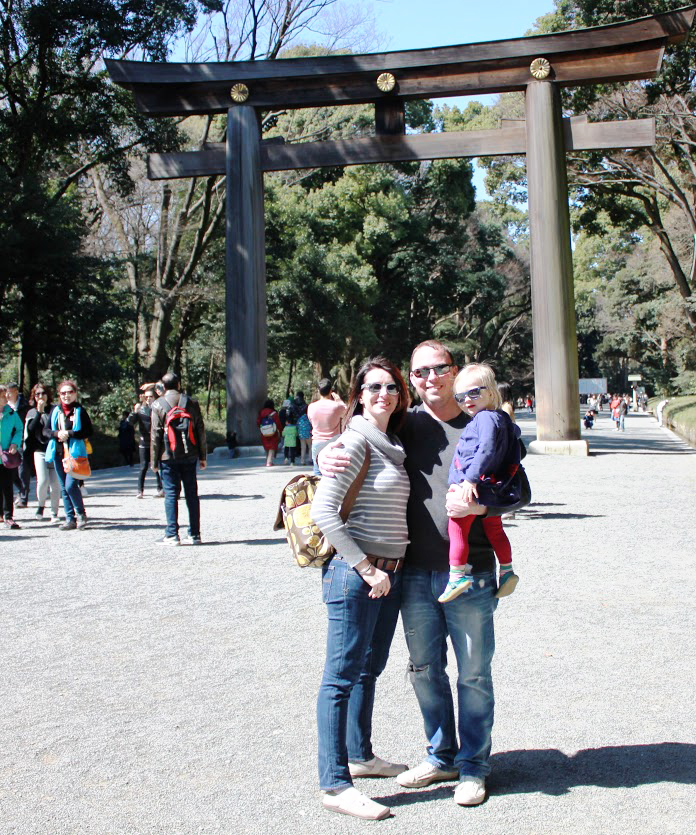 While Tokyo was the modern version of Japan, Kyoto was its traditional counterpart. We took a Shinkansen (bullet train) at 200 mph, flying past Mt. Fuji and arriving in Kyoto just a couple of hours later. Kyoto provided us with a chance to get out of the city and see some of the countryside. It is full of people wearing traditional Japanese kimonos. We walked through Bamboo Groove, over the Togetsukyo Bridge in Arashiyama, and hiked up a mountain where our daughter Emerson fed the wild monkeys that live on top of the mountains.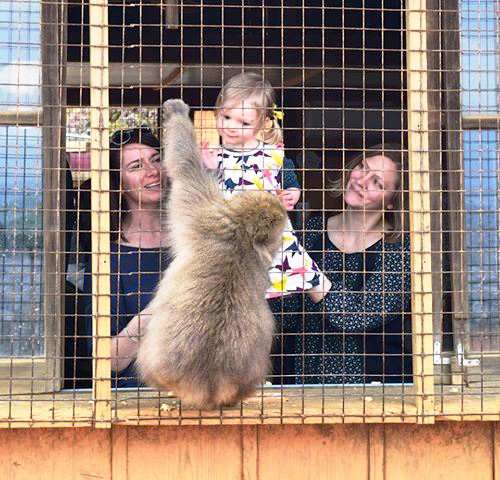 The food scene in Japan could be a trip in itself. Japan takes great care to provide freshness in their food and it was evident in both the sushi and produce. The country is full of izakayas, which are tiny gastropubs that specialize in just one or two foods. They typically seat just eight to ten people and have very small menus. At any point in the trip we were within walking distance of dozens of iziakayas and we sampled as many as we could. The highlight was the noodle offerings. Udon and soba were often on the menu, but ramen was the real treat. Chefs take great pride in their broths and noodles which shows in lines that typically lead out the door of the ramen izakayas.
The sights and food were fantastic, but the real charm of Japan is in its people. There were humble, polite, and quick to laugh. Pride in their work and their country is evident. It is clean, organized and has virtually no crime. I would recommend a visit without hesitation.
Interesting be being a Foreign Correspondent for Studio T? Learn more here.