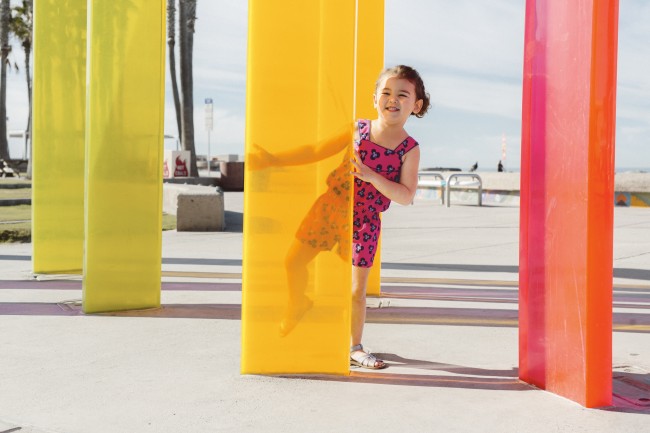 Where will the long days and warm weather of summer take you and your little citizens? To the beach? The mountains? Or maybe even a new city? Some of our favorite summer adventures have been road trips with many stops along the way, lazy days near a lake or barbecues with friends and family in the backyard. 
Inspired by Stella's travel journal, we're calling all little citizens to share their summer adventures with us. Wherever you travel this summer—far away from home or in your own familiar backyard—adventures are waiting. Get out there and find them! And when you get back, fill out our My Summer Adventure madlib to share you story with us!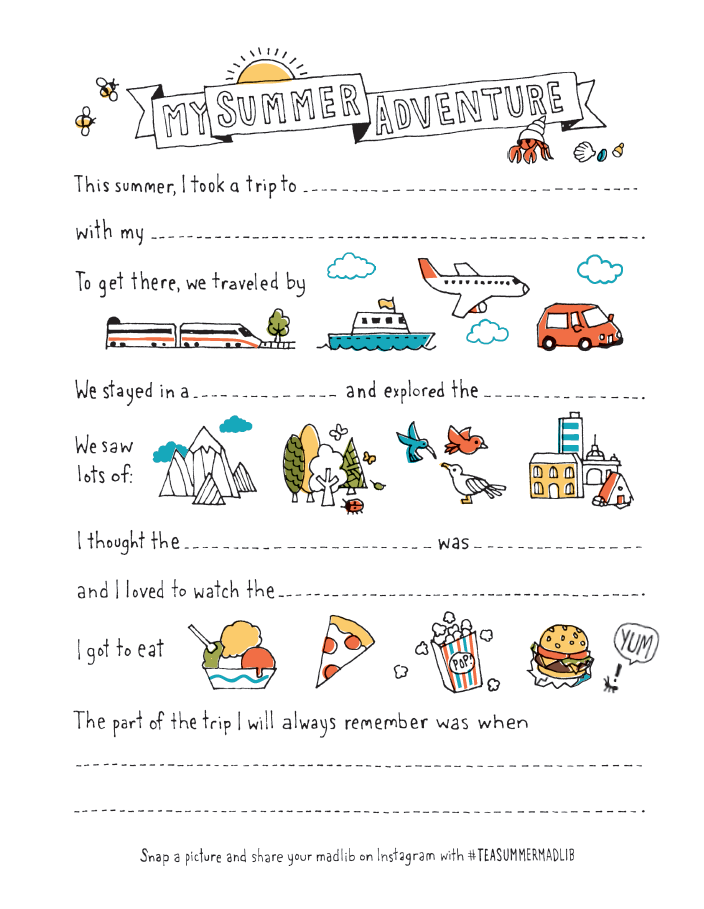 You'll find this madlib in our newest catalog. Not on the mailing list? Download and print the Summer Madlib activity here. You can even enter for a chance to win $500 to shop Tea. Just snap a picture and share your madlib on Instagram with #TEASUMMERMADLIB. Learn about our official rules here.
We scanned a few pages from the journal that inspired this activity. We can't wait to see your story!