Our first  Foreign Correspondent is here! Bijal Shah, her husband, and her two daughters spent ten days traveling around France this summer. We outfitted them with a suitcase full of Tea before they left, asking them to share their adventures with us upon their return. Below is the final part 5 of their adventure.
Finally, our journey through France was enhanced by the memories of certain wonderful and not so wonderful scents.  The only Paris scent that was a little too overwhelming for my daughters was the scent of the subway. I'm sure the heat was to blame for the overpowering scents of the underground.
In Provence, the smells of the lavender fields were incredible.  This was the perfect time of year to visit because the fields were in full bloom and when we were standing in the middle of the fields, it smelled like a bottle of lavender perfume.  Outside of Avignon, we visited Châteauneuf-du-Pape, an area that produces wines developed by the popes of Avignon centuries ago.
One night after dinner in Aix, we strolled over to the Cours Mirabeau to sit and sip coffee and hot chocolate while we people watched.  The smell of the drinks was enough to relax us and get us ready for bed.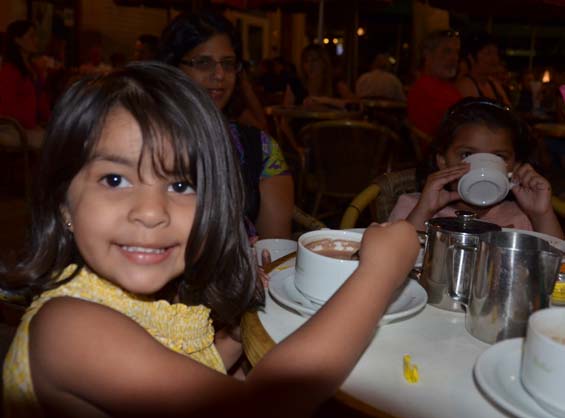 The one scent that my girls were not too fond of, myself included, was the overpowering scent of a delicious tasting Camembert cheese that their dad had picked up at the farmer's market in Aix en Provence.  We were having a wonderful rooftop dinner on our terrace with the fruits and veggies from the market as well as some fresh tapenade and a baguette from the boulangerie downstairs.  Then my husband opened the cheese.  It took a few moments for my 4 year old to realize that something was not so pleasant anymore.  After convincing her that the smell is not actually from the cheese but a bird sitting around the corner, she agreed to taste it and actually liked it.  My seven year old was not so easily duped and decided she would agree to taste it but wouldn't like it.  Overall, we had a FANTASTIC vacation filled with so many more wonderful moments all four of us are still laughing about.  As much as they love being back home, they still wish they were back at the apartment in Provence or on top of the Eiffel Tower.  They can't wait until we go on another family vacation and get to have ice cream everyday.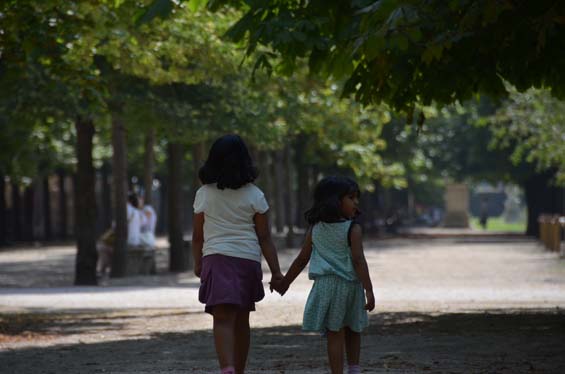 Our Foreign Correspondent program is ongoing. If you're interested in sharing your family's international adventures with us you can find out more here.