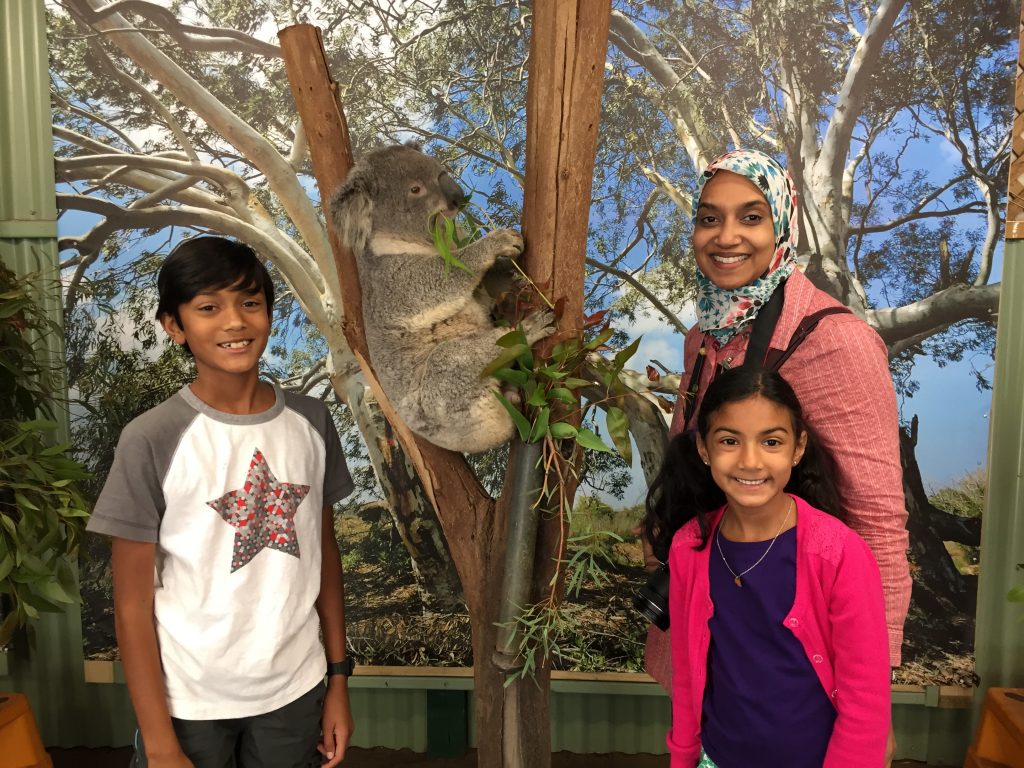 Meet Sumiya Khan, mom and long-time Tea customer, who embarked on the journey from Connecticut to Australia this past fall with her family of four. Follow along as she shares her story with us at Studio Tea.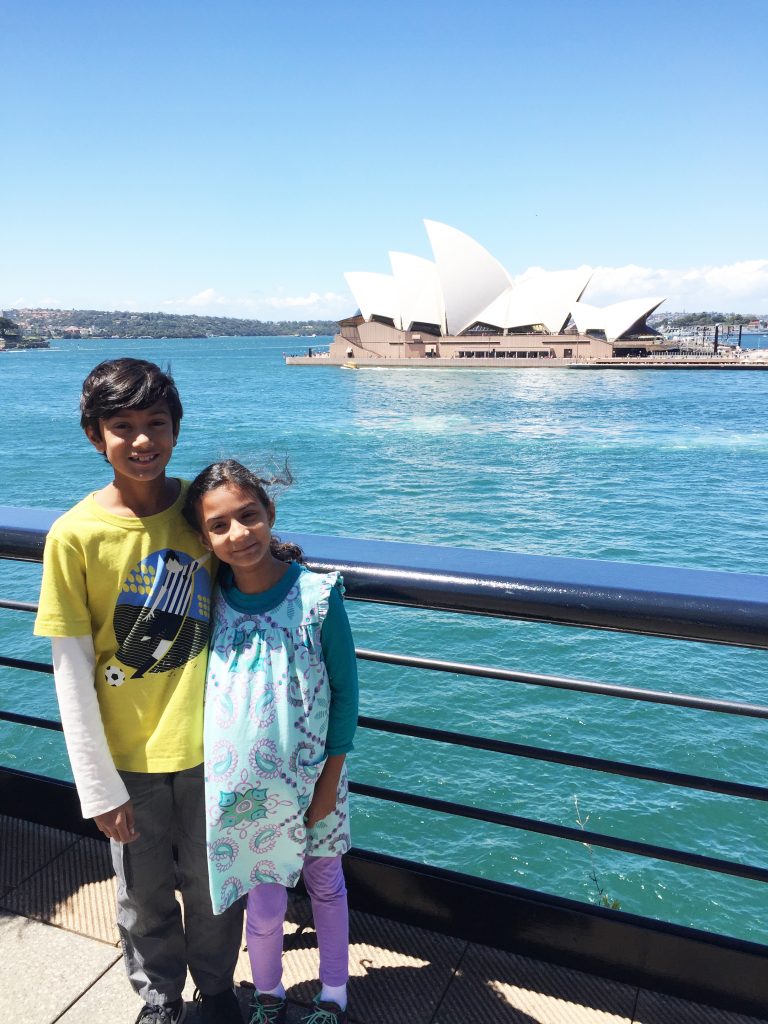 My family has been fortunate in being able to travel to various countries. We value the importance of exploring, experiencing, and understanding various people, places and cultures.  We have explored China, Turkey, Dubai and India with our two children, and taken Tea Collection with us! Last October, my family and I had the opportunity to travel to Australia for an adventure Down Under!We started in Sydney, home of the famous Sydney Opera House.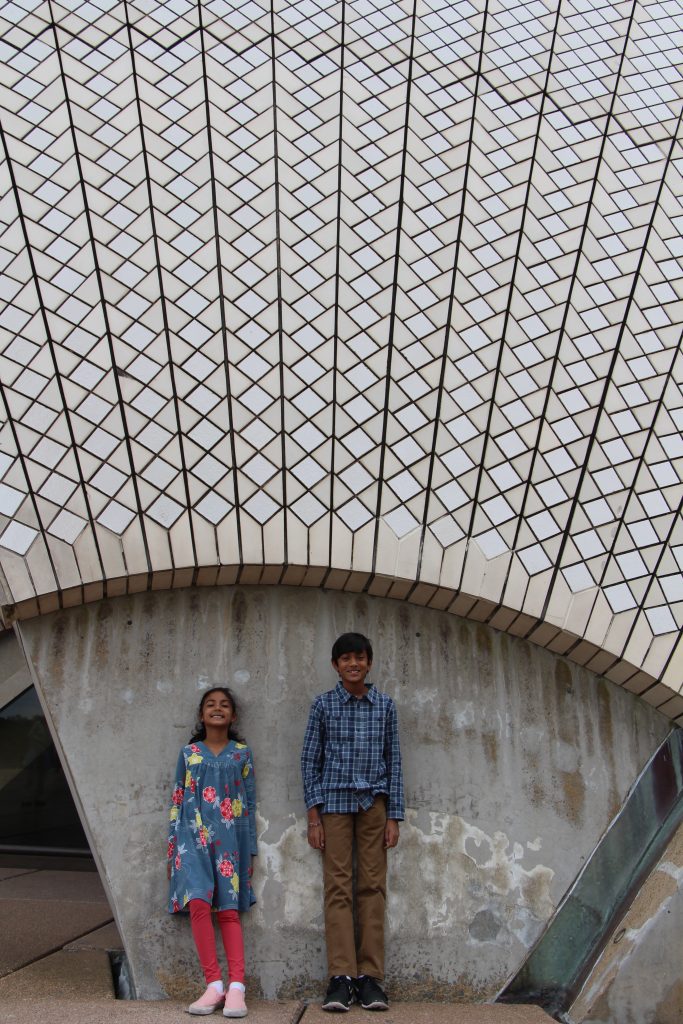 The area around Sydney Harbour is crowded with tourists, vendors, performers, and ferries coming and going from Circular Quay.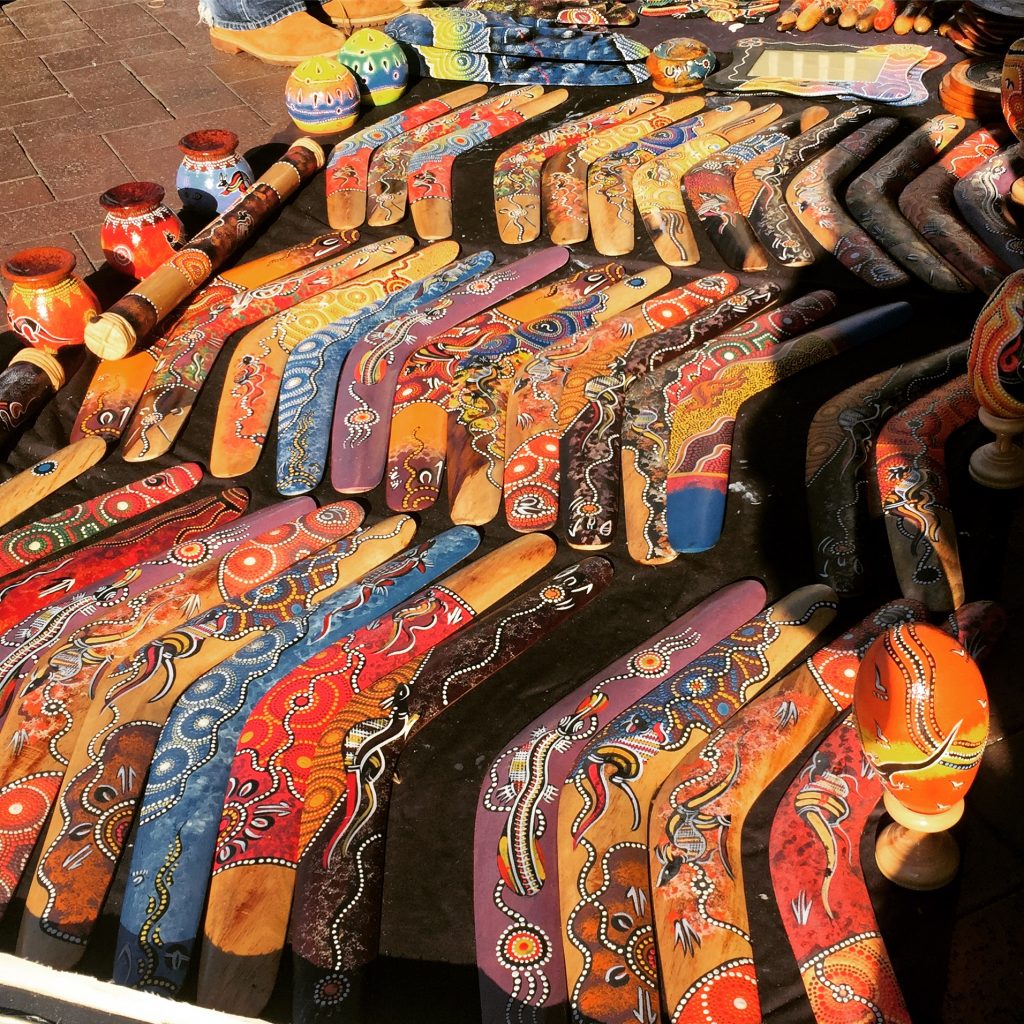 Across the harbor stretches the Sydney Harbour Bridge, which we were able to cross by foot and admire a panoramic view of Sydney Harbour. To get to the bridge, we wandered through the Rocks, the site of Australia's first European settlement, and discovered a weekend market. The kids bought some treats – fresh nougat and handmade sticky candy – and settled down at this huge tree for a break.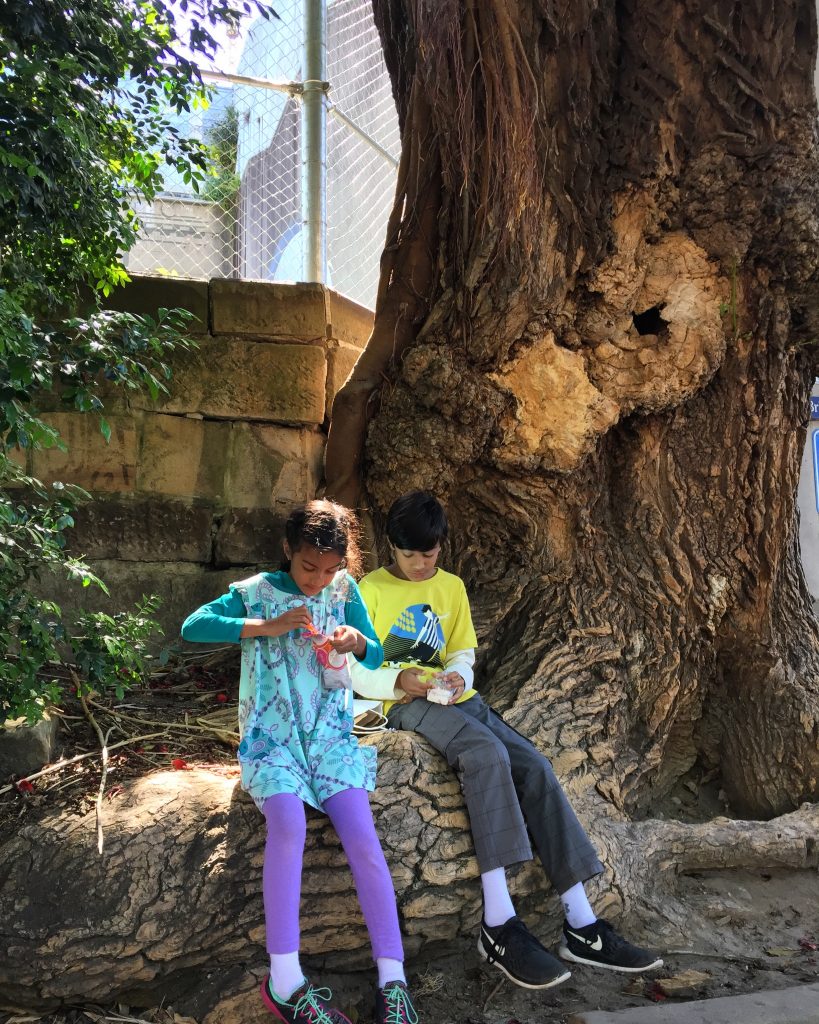 Sydney is also known its beautiful beaches, the most famous being Bondi Beach and Manly Beach.

Besides tremendous waves perfect for surfing and scenic cliff walks, these beaches were filled with amazing botanical wonders , colorful landscapes, and unique wildlife. In addition to witnessing a rare echidna sighting, we saw whales, large lizards and exotic birds.
We visited the smaller Featherdale Wildlife park instead of Sydney's more famous Taronga Zoo. This was such great and worthwhile decision to see native Australian animals! As soon as we walked into the intimate and uncrowded park, we were greeted by wallabies wandering about the place. They were so casual and nonchalant as visitors milled about. It was amazing to be able to touch and feed them!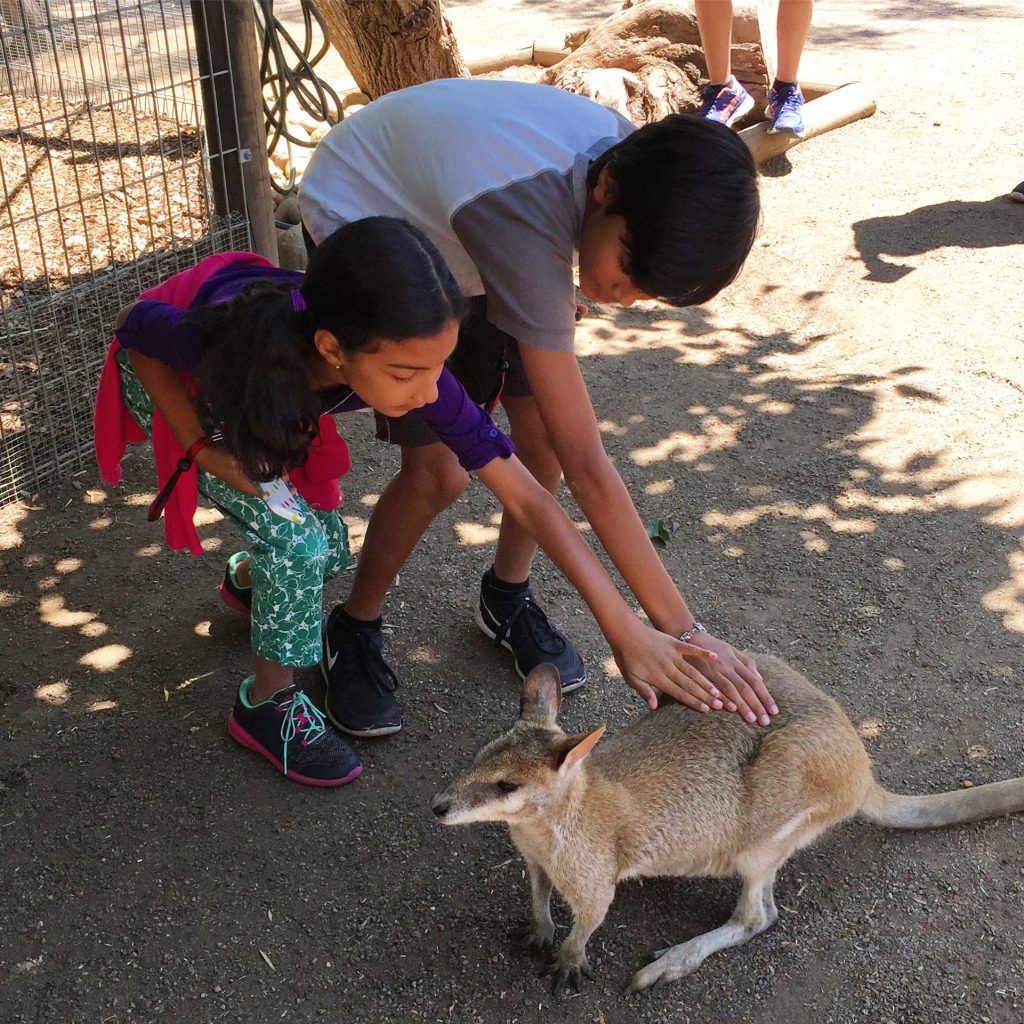 Wherever you are in Sydney, whether in downtown, by the many harbours, or in the parks, there is so much natural beauty and distinct architecture. We had a great time just wandering on foot and stumbling upon these marvels. (IMG_7917, 7347, 7894, 7350)
We knew we could not leave Australia without experiencing the breathtaking, but rapidly disappearing, Great Barrier Reef.  We took a 3 hour flight to Cairns, a gateway to both the Great Barrier Reef and the Daintree Rainforest.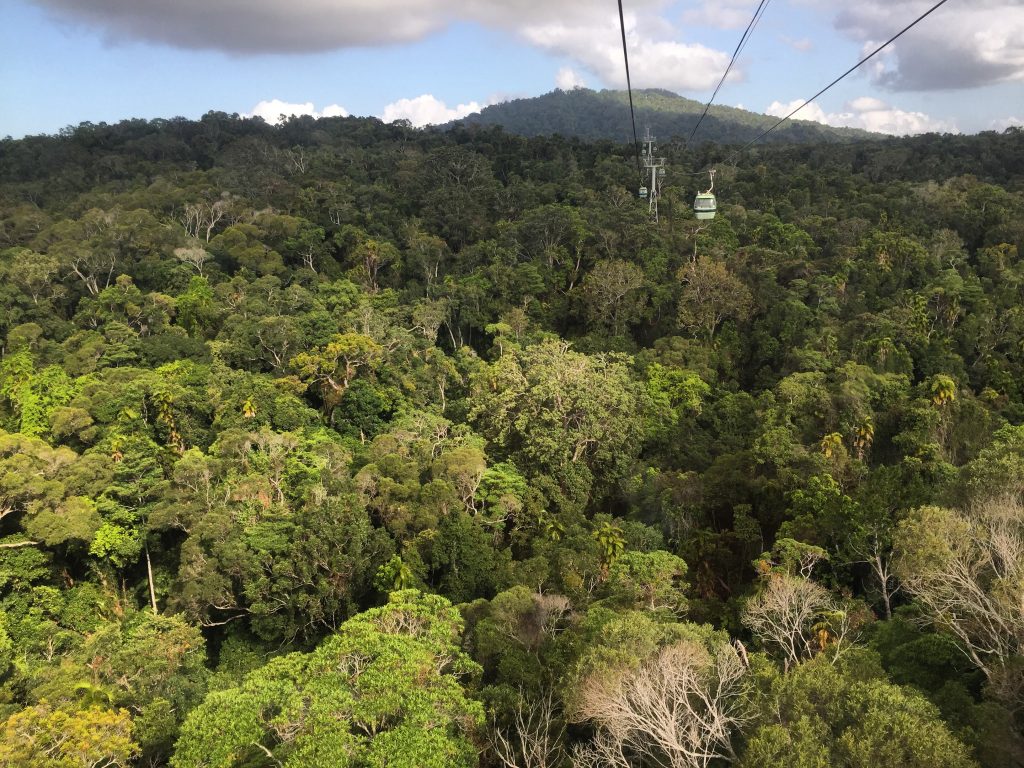 On our first day, we took the Skyrail Rainforest Cableway, a 7.5 kilometer scenic cableway running above the lush forest , and spent the day bushwalking.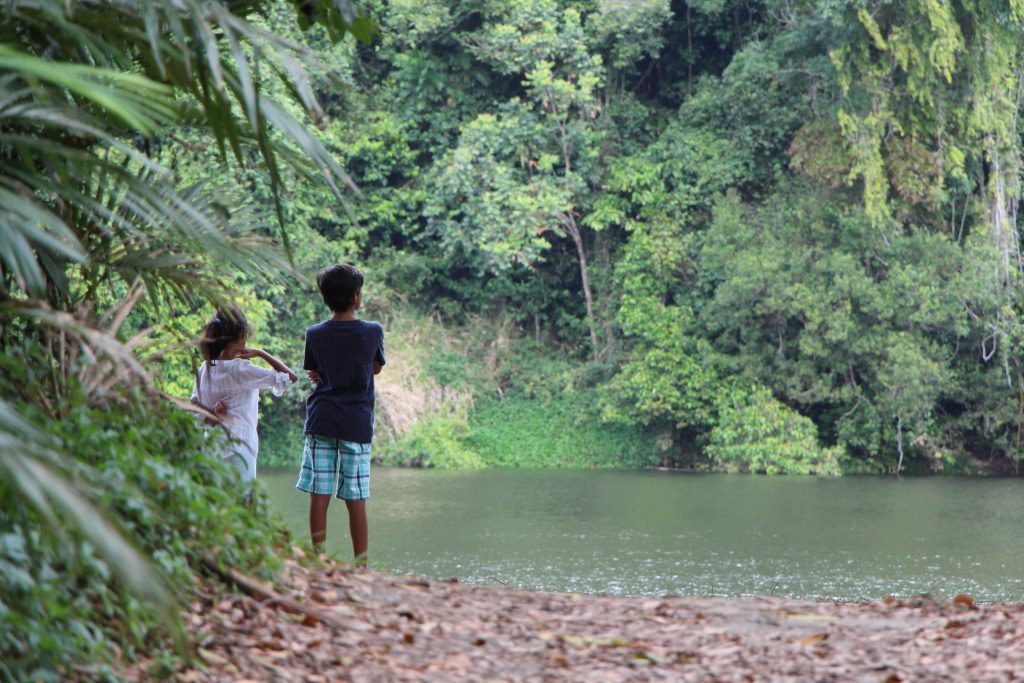 We encountered a wild wallaby, looked for crocodiles, and examined the beautiful flora. A park ranger took us on a tour and taught us about the indigenous plants and trees, and the kids swung on some vines! Gliding over the rain forest was truly awe inspiring.
We hired a full-day Great Barrier Reef boat and snorkeling tour the next day. This was unlike anything any of us had ever done before, but it was one of the most memorable and exhilarating experiences of our trip! The tour took us to from Cairns to Michaelmas Cay, the largest of the local uninhabited coral cays, and Hastings Reef. This is where the corals thrive, and we saw an abundance of sea life, including clownfish, giant clams, colorful parrot fish, and sea turtles while snorkeling and in the glass bottom boat that my son got to drive!
The Great Barrier Reef is such a magical and magnificent place.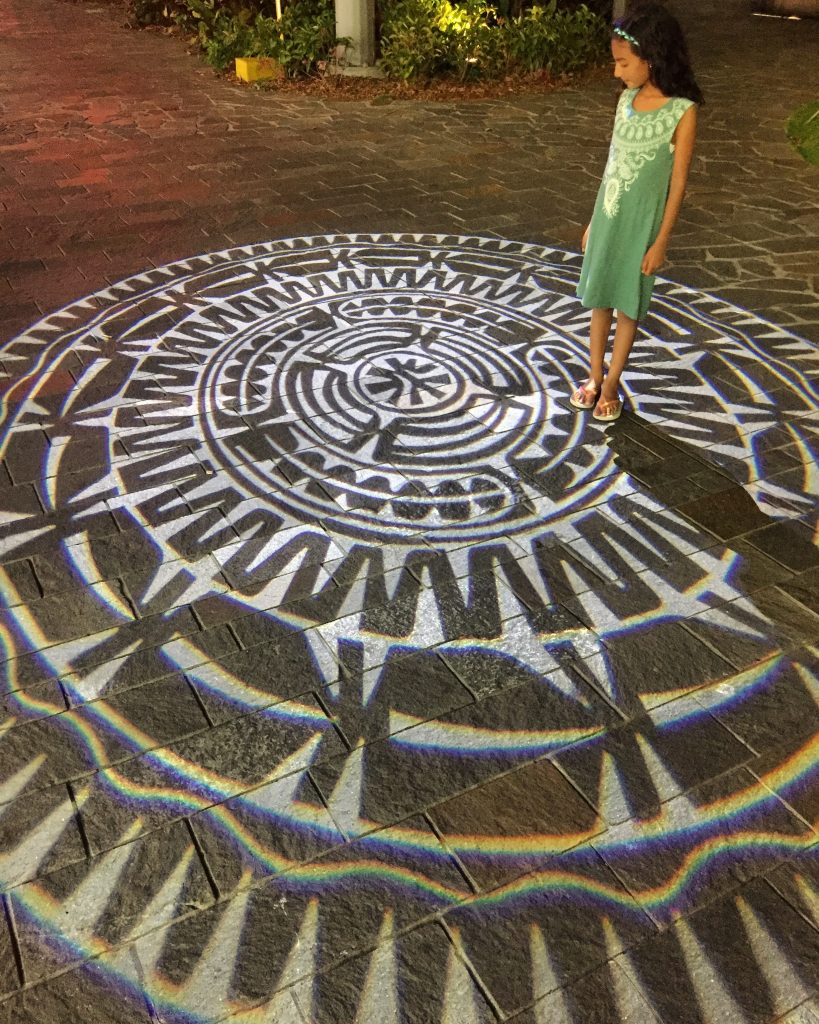 The little town of Cairns is a beach town, and the evenings are lit up with colorful lights and aboriginal images.  You'll hear screeching and squeaking, only to look up to see hundreds of flying foxes fluttering between and hanging upside down on the branches of the massive banyan trees.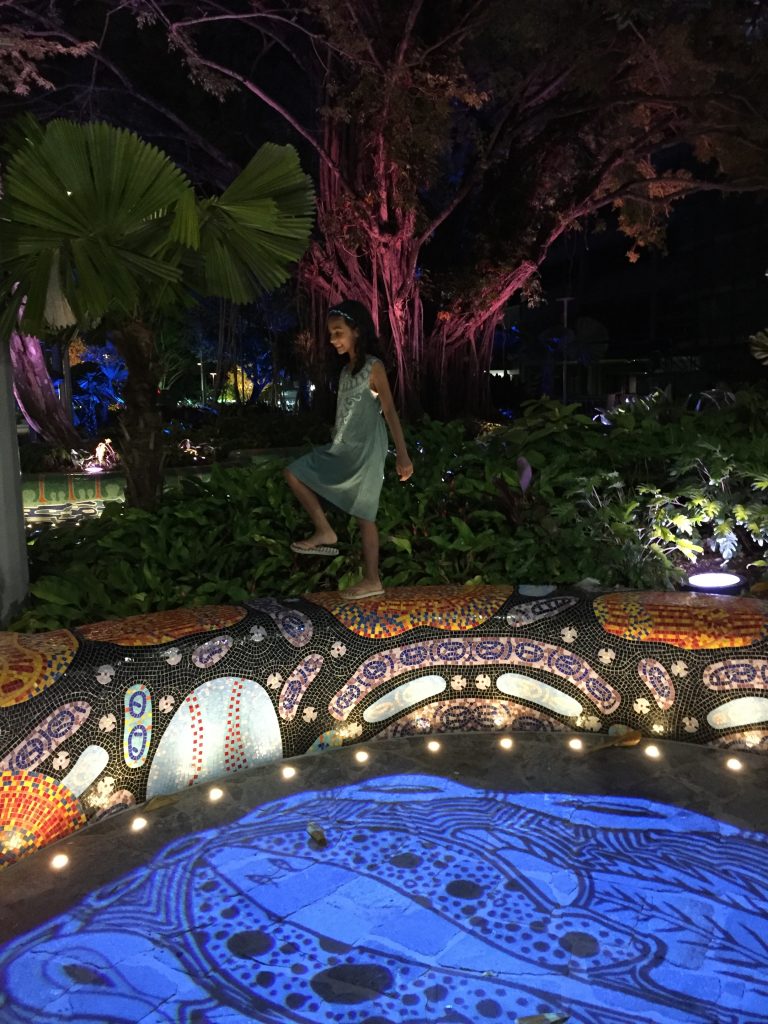 Although we were only able to visit two cities in Australia (only slightly smaller than the US), we were able to experience both the exciting city-life and the amazing natural wonders within those areas. The kids were able to interact with local children, try new and delicious food, ride various modes of public transportation (trains, buses, ferries, boats and skyrails!), see exotic wildlife, and discover a new city – all in Tea Collection clothing! Besides being stylish, versatile and comfortable for all our activities, Tea Collection's values epitomize why we choose to travel with our family. By exposing ourselves and our children to different people, languages, lifestyles, cultures and places, we broaden our view of the world and our place in it, and make connections that celebrate diversity, values humanity, and creates community.