Our second  Foreign Correspondent has returned from her travels! Stacy, her husband, and her two children traveled to Istanbul and Jerusalem this summer. We outfitted them with a suitcase full of Tea before they left, asking them to share their adventures with us upon their return. Below is the final part 5 of their adventure.
The best part of our trip is being reunited with our family and friends.  Of course, my husband was born and raised in Jerusalem, so his ties run deep.  And I worked in Gaza and the West Bank and lived Ramallah for several years, so it's a bit of a coming home for me too.
When we visit now, because they are older, our kids can play with their new cousins (more and more every year) and our friends' kids.  It's fun to watch their friendships deepen each year.  It's also a great opportunity for them to work on their Arabic.
There is so much joy as we travel and spend time with our family.  But there are difficulties.  I would be remiss to not mention them too.  One of the more difficult aspects of our trip is now that our son is seven, he is aware of the situation around us.  He can't help but notice the deteriorating political conditions and occupation surrounding him.  It's difficult to explain to him why we are pulled to the side at the airport for exhaustive questioning, why soldiers took his cousins – the bride and groom in full wedding attire – to a police station on the way to their own wedding, why there is a 25 foot high wall separating long standing Palestinian neighborhoods in half and long detours to get to a checkpoint to wait in line to be allowed to cross through.  And then he asks why we can cross through the wall but so many of our friends and family cannot (we can because of our US passports but some of our friends and family cannot because they hold West Bank IDs which does not allow crossing from one side of the wall to the other).  It's difficult for an adult to comprehend this, but it is impossible for the children.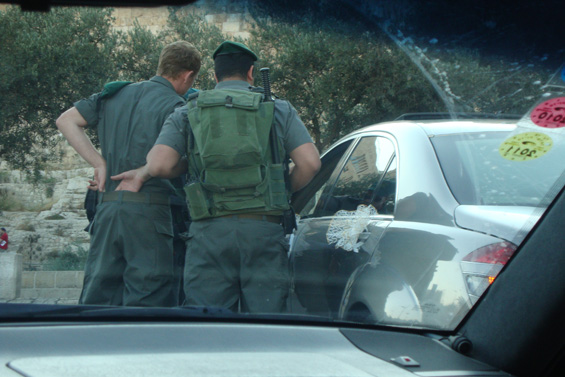 One evening, we were driving, and we heard the adhan, or Muslim call to prayer, over a loudspeaker.  It's beautiful and haunting at the same time.  Our son asked about it, and I explained that many people say a prayer when they hear this call each day.  He asked what they pray for.  I sat kind of bewildered, trying to think of something to say and, before I had a chance, he answered his own question, "Maybe they're praying for freedom and justice and friendship."  I think he's exactly right.
It's interesting and sad (and inevitable) to see the time your child first becomes aware that not everyone lives a carefree life.  This is true for many, many people wherever you live, of course.  But for him to not just see but to also feel such glaring disparity and question it at such a young age makes me sad for him because a piece of his innocence is lost, but proud too because he is an aware and sensitive and thinking person.
Our hope for tomorrow is a more just and livable life for the entire region.  It will take leadership and bold steps and pragmatism which has been sorely lacking for decades.   In the meantime, we will savor our lasting memories of the good times had, the love of our family, and the eager anticipation of next summer's adventures.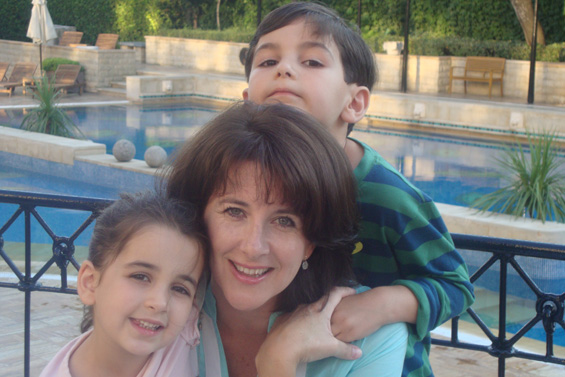 Our Foreign Correspondent program is ongoing. If you're interested in sharing your family's international adventures with us you can find out more here.