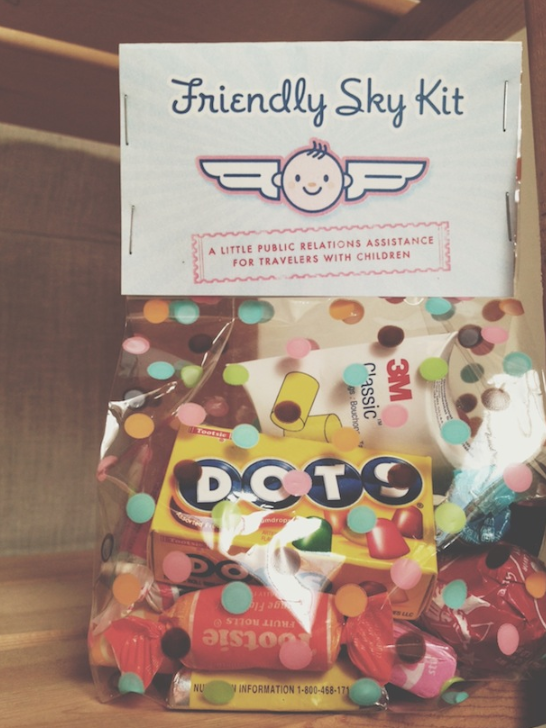 We've all been there. We know that a screaming child on a quiet plane is never fun for anyone involved. But, what if the parent of the six-month old you've been sat next to starts off the flight with a bag of candy and a note like this…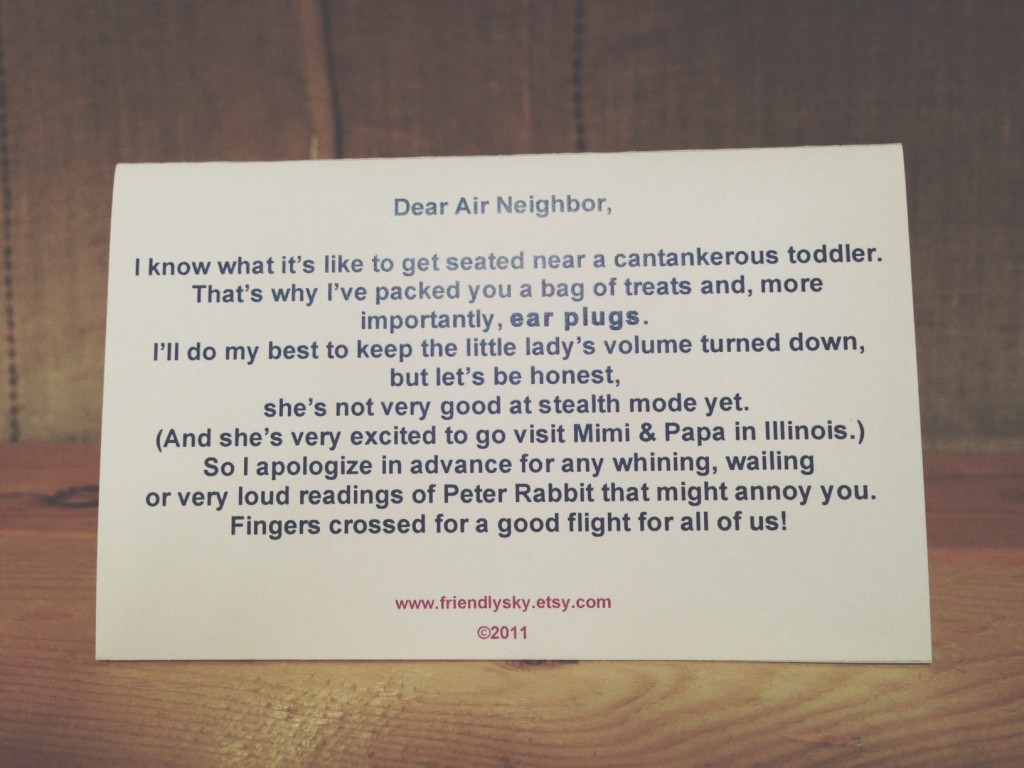 We bet you'd laugh a little, take immediate pity on the parent traveling solo with little ones and sincerely thank them for the earplugs!
Friendly Sky Kit makes traveling with children a little easier on everyone – we're such fans! This could also be a great DIY project with the family before your trip. Throw your child's favorite candy into a bag with a pair of earplugs (the most important item), tie the baggies up and pack them for the flight. Make it more personal with a note explaining that this is baby's first trip – Your neighbors will thank you and your trip may be a little easier. Offer a bag or two to your flight attendants  – you never know when that speedy second snack may come in handy for a necessary distraction!
*Friendly Sky Kit is offering Tea customers 10% off their order with code FRIENDLY10 at checkout*