Behind the Design Wednesdays: Every week Tea writes about our designers' inspiration for our current collection of clothing. Explore all of our Behind the Design posts.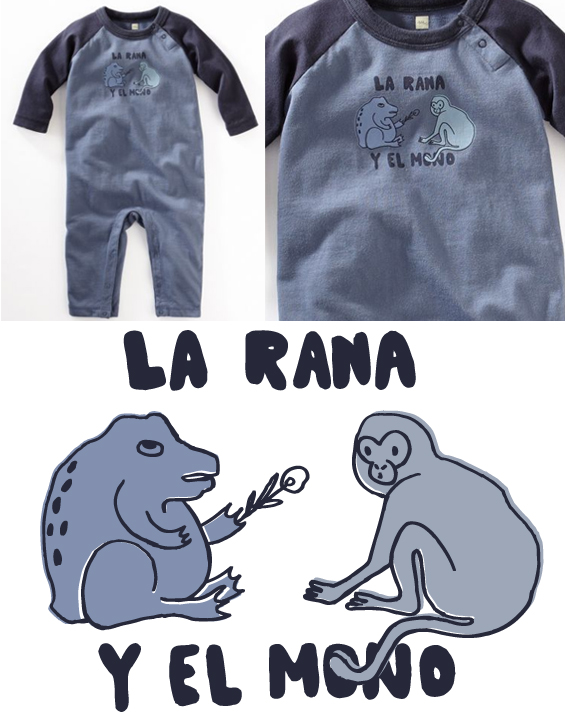 You may be wondering, why does Tea have a frog and a monkey on their baby romper?  Well these two creatures actually represent two famous married Mexican artists, Diego Rivera and Frida Kahlo.
If you've been following our Studio T blog, you'll know that a lot of our Modern Mexico children's clothes collection was inspired by the works of Diego and Frida.  Our La Rana Y El Mono baby romper captures our playful tribute to them.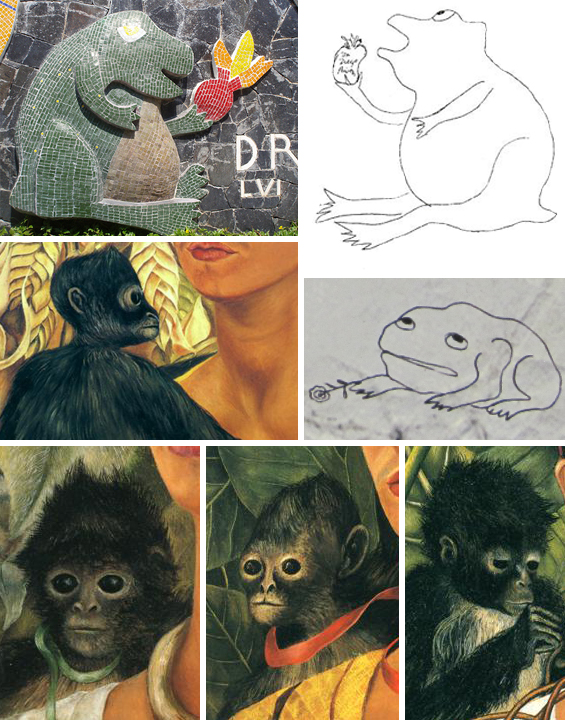 frog drawings and mosaics by Diego Rivera, monkeys from Frida Kahlo's self portraits
Diego thought he looked like a frog and Frida would often paint monkeys throughout her work.  The artists started to use the Spanish pet names La Rana (frog) and El Mono (monkey) for each other. We think that's pretty adorable.
How about you?  What are your pet names for your loved ones?