Meet Lauren Gaines of Heart of Deborah. As a Tea Foreign Correspondent, Lauren and her family traveled to Key West and returned with a suitcase full of sunny memories. Follow along as she shares their recent adventures!
As a family, we love to spend time together exploring new places. Our family of four recently traveled to sunny Key West, Florida for a week of adventure, exploration and warmth.
When we travel we love to stay in the heart of a city or town so we can truly experience the culture. Key West is filled with Cuban influence and diverse sea life. Our goals for the vacation were of course relaxation, as well as spending quality time together experiencing new things.
We rented bicycles for the week and our kids thought it was the best thing ever. They said our new car for the week was our bike. The island is very easy to navigate and as you ride in the fresh open air you can't help but notice all the historic buildings with gorgeous woodwork and "gingerbread" accents. Our daughter loved finding pink houses and walls made out of sea coral. The architecture was unlike anything they have ever seen back at home in Pennsylvania!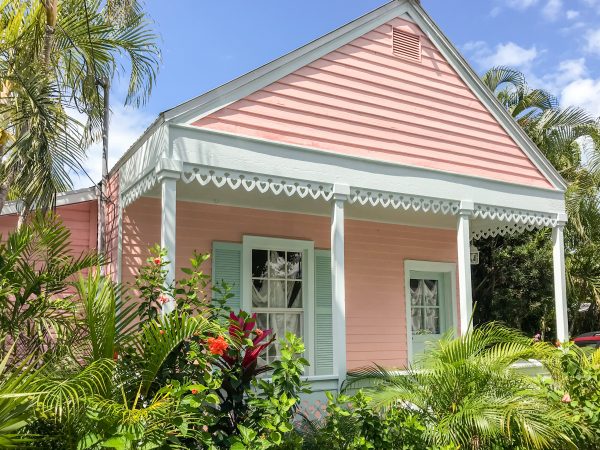 The food was another highlight. We aren't the most adventurous eaters, but being so close to the ocean we had to try dishes like fish tacos and snapper. One restaurant even had grilled shrimp on the kid's menu! Since Cuba is so close to Key West there are wonderful Cuban restaurants nearby. The kids loved trying new dishes.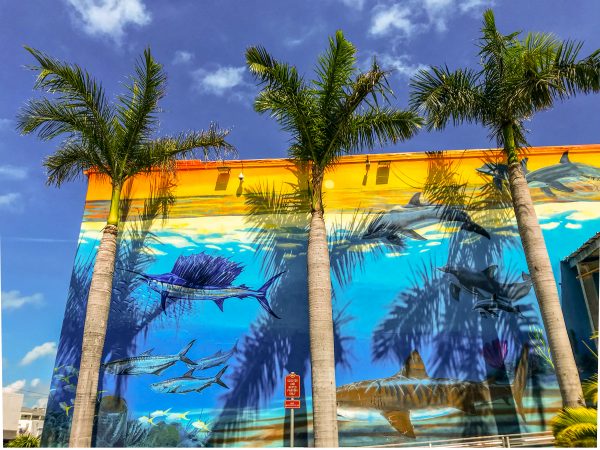 Aside from the gorgeous historic buildings in the downtown area there were so many bright murals, greenery and wildlife. Chickens and roosters roamed the streets which our kids thought was amazing.
Another highlight was feeding the fish from the pier. Our kids were amazed to see parrotfish, a sand shark and even a string ray.
There are 600 plus different species of sea life that lives within the clear waters and coral reefs! At the aquarium they were able to touch a starfish and horseshoe crab, though they were a little hesitant at first.
The beaches were beautiful and filled with millions of tiny shells and stones. Our kids had a blast searching for the unique shells. Key West is filled with adventures on land and water, and our family loved soaking up the sun together.
When traveling with kids we try to have a plan ahead of time for things we want to see, experience and do. But as with parenting, it's important to be flexible and change plans if needed!
Key West, you are beautiful, and we hope to visit you again one day!