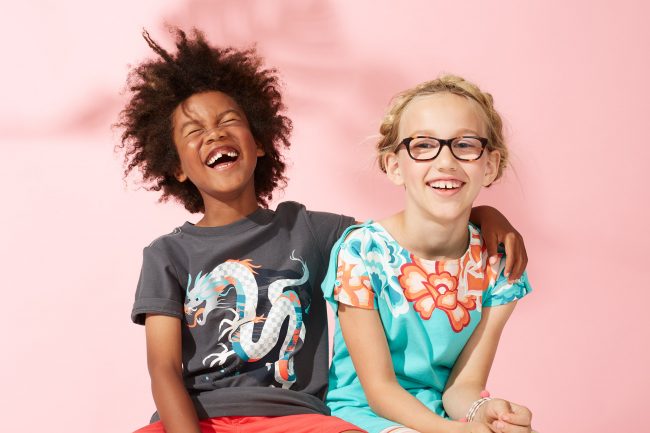 Mexico is a country rich in incredible culture, tradition and creative expression. Toward the southern tip lies Oaxaca, a state particularly famous for its fascinating mix of colonial buildings, colorful cuisine and strong indigenous influence (more than half of the nation's indigenous Mesoamerican speakers call this rugged region home). A collector's dream, it is the place to go for the best folk art finds.
Some 1,500 miles north, in the neighboring Southwestern state of New Mexico, the cultural influences of their southern neighbors shine through, from the street names to the stunning architecture, and of course, the extraordinary spectrum of handcrafts and folk art.
On our journey through the Southwest, we were surrounded by Mexican motifs everywhere we went, providing us with endless inspiration. We were introduced to a multitude of cultural treasures and textile traditions, but instantly took to the delicate and detailed embroidery techniques of the Zapotecs.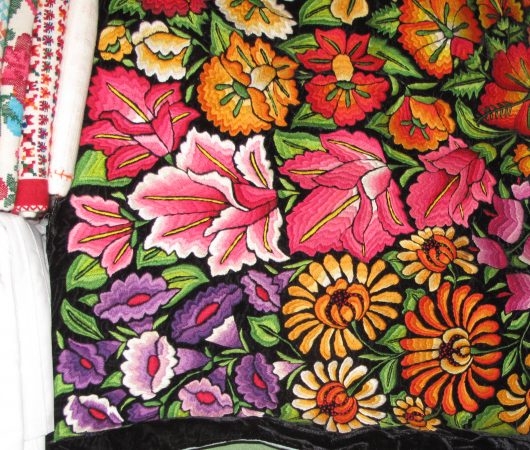 A matriarchal society, the women of the community (called Tehuanas) are known for their traditional style. All hand-made, their garments have a distinct dark velvet ground with bright, supersized florals intricately embroidered to form a gorgeous geometric design. So gorgeous, in fact, that the style was adopted by none other than the famed Mexican artist, Frida Kahlo, who was seen wearing it often.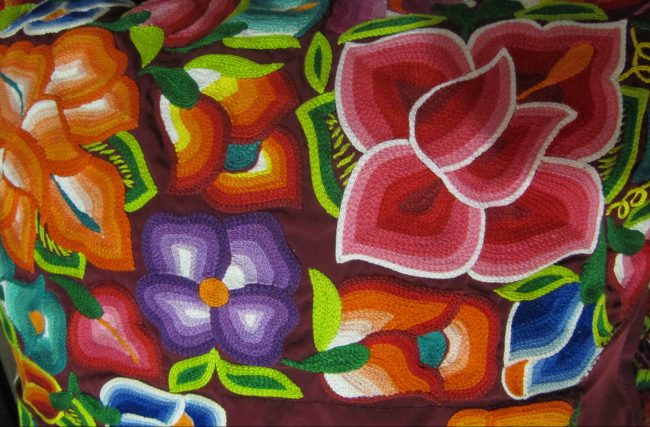 Our designers fell in love with the way strips of color are used to create shading, giving each element a colorful depth. They were also drawn to the modern, graphic quality of the florals and thought it'd be fun to give a nod to this time-honored style when designing into our summer silhouettes.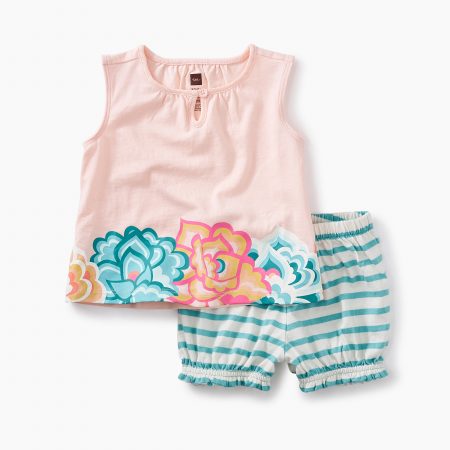 Blooms and Bloomers
Sweet pastel pink meets classic turquoise stripes in this lovely floral combo.
Shop the look: Floral Ruffle Bloomer Baby Outfit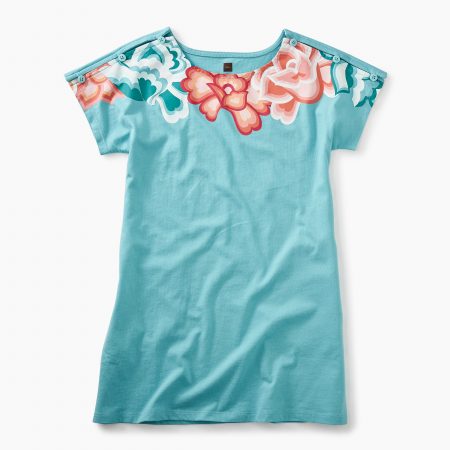 Playful Necklines
Decked around the neck in brilliant, blooming florals, this classic summer dress is anything but boring. She'll love the secret side seam pockets.
Shop the look:  Short Sleeve Button Shoulder Dress