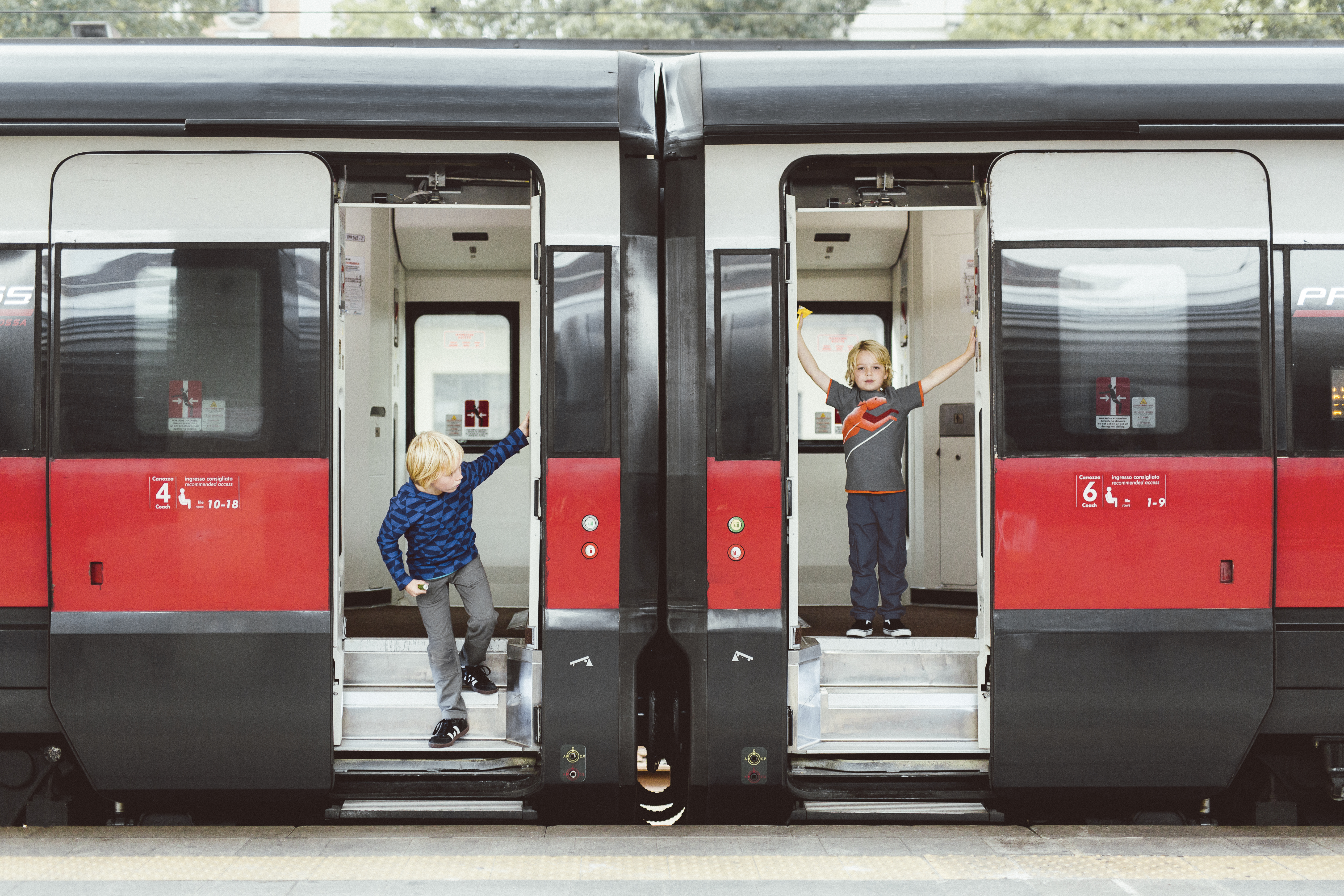 This past fall, inspired by our designers' discoveries and excited to kick off our new Citizens FC program, Tea co-founder and CEO, Leigh Rawdon, embarked on an Italian adventure with her family. Like little boys (and girls!) everywhere, Leigh's sons, Adam (9) and Matthew (7), were in awe of the many things in Italy that went fast. From vespas to high speed trains and everything in between, the boys got to see the inspiration behind our newest graphics first hand.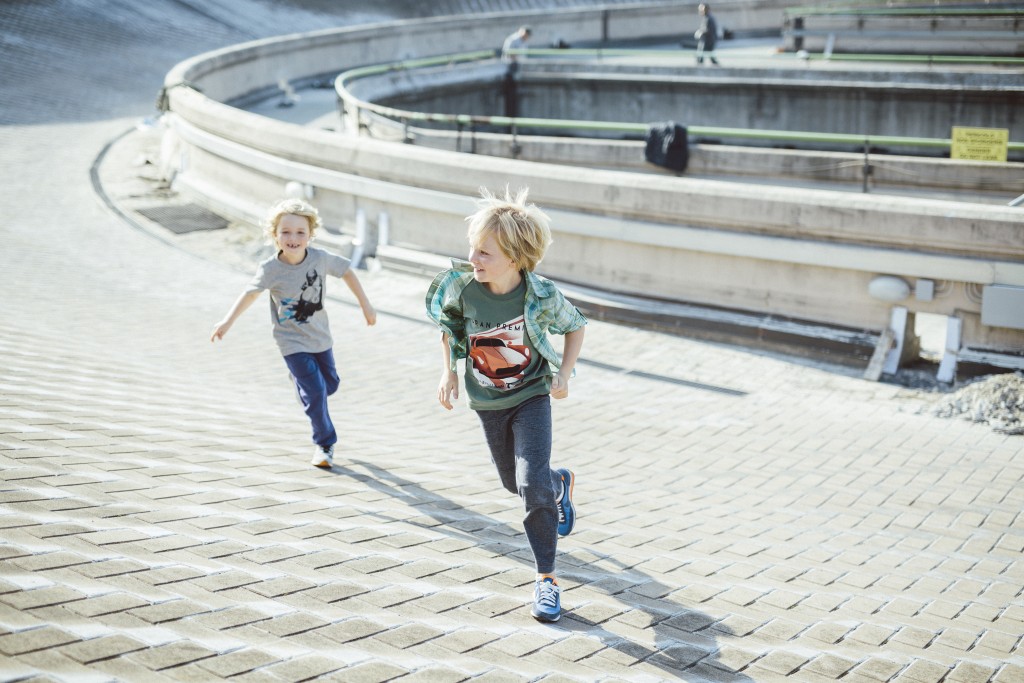 One of these special moments included a trip to the now deserted Fiat test track in Lingotto, Turin. What was once the epi-center of Fiat automobiles in the 1920's, the Fiat Lingotto building is now an abandoned factory and track – truly a site to behold. Adam and Matthew had their fun running around the track, which provided the perfect backdrop for our catalog shoot. They loved running around the track, thinking of the fast cars that once raced around the oval… and even got to ride in an old red Fiat on top of it all!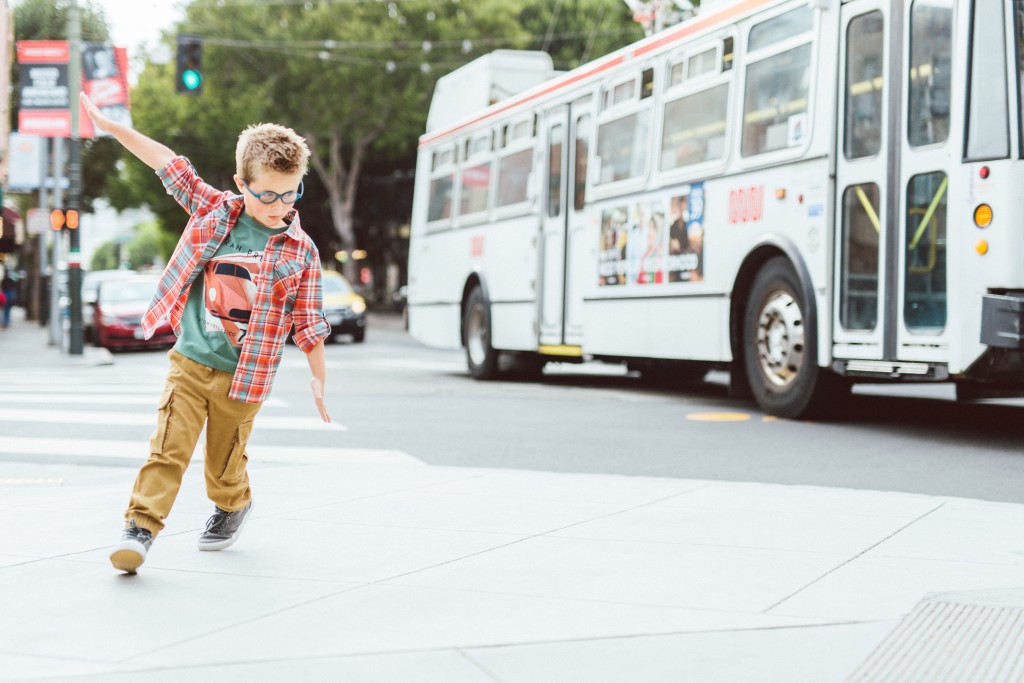 Whether your racing along the rooftop-level test track in Turin or zooming around your living room, the sporty vibe of our newest styles takes a cue from the speedy wheeled things that fascinate kids. Our newest graphics celebrate Italian movers and shakers—things that go fast. Bold, colorful and easy to speed in, there's a style here for every boy.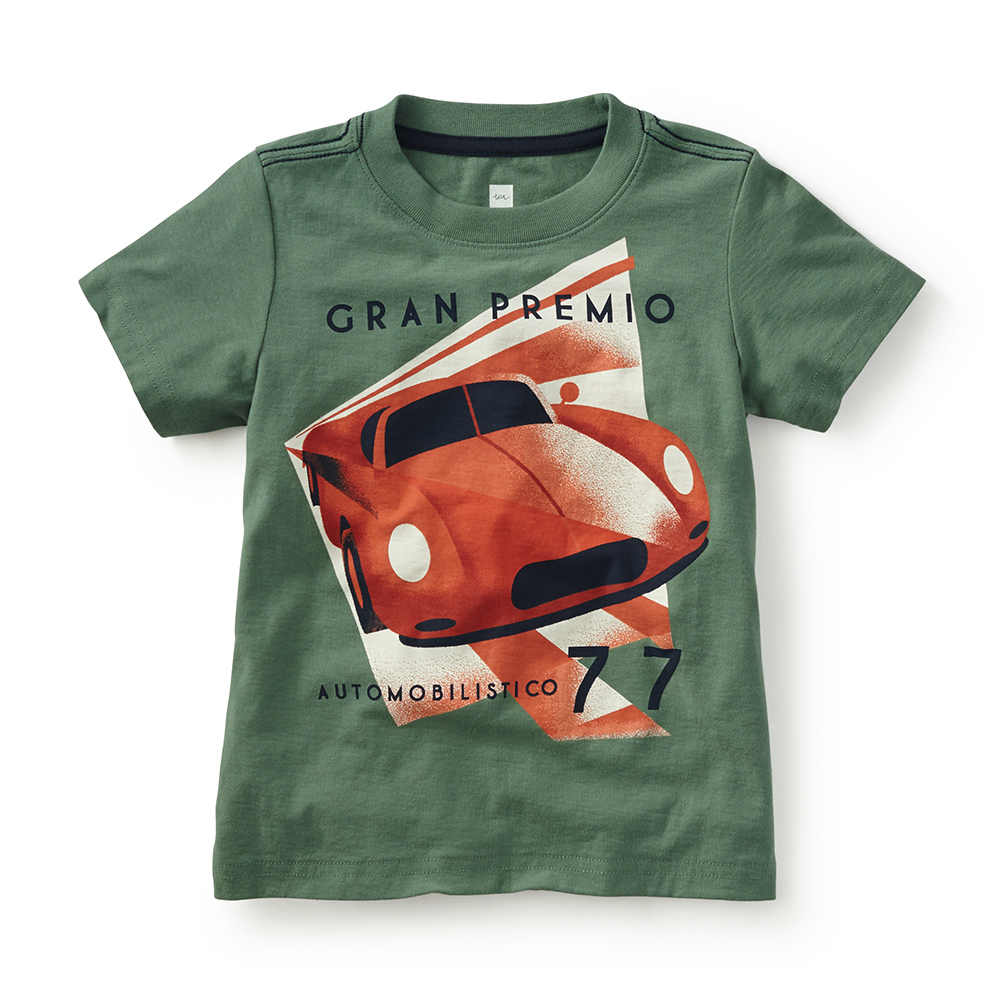 Inspired by futuristic Italian posters, our Gran Premio Graphic Tee features a retro "automobilistico" or automotive graphic racing through a grand prix event. The Futurism movement in Italy was an artistic and social movement that began in the early 20th century. The movement emphasized speed, technology, youth and objects such as cars, airplanes and city life. Art created during this time takes on that feeling of speed… just like our Gran Premio Tee. We know this tee will perfect for the car obsessed little citizen.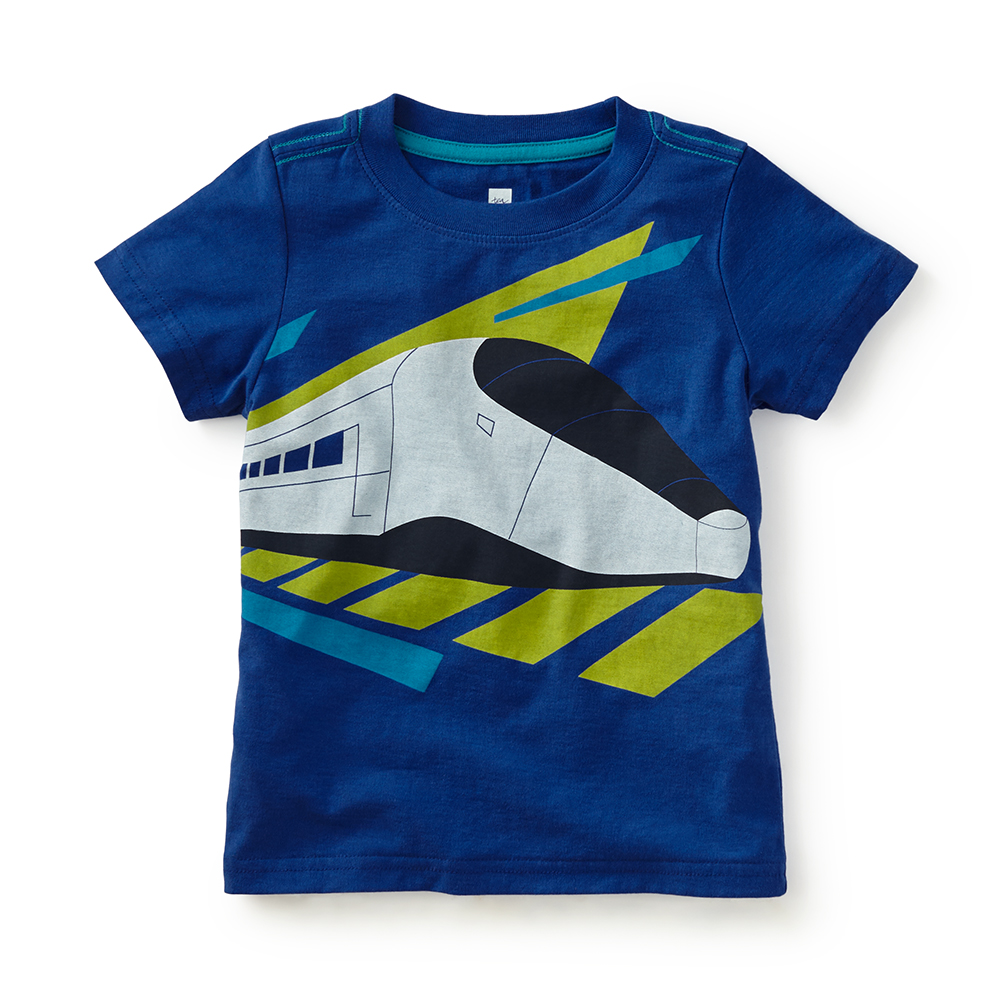 Our Carlo's Train Graphic Tee draws inspiration from the sophisticated high speed trains that connect all major cities in Italy. Leigh's family traveled on the trains to Turin and from Turin to Rome. The boy's were amazed with the train's speediness. The graphic you see on our tee is inspired by the work of Carlo Carrá, a leading painter in the early 20th century Futurist movement in Italy. Carrá is still known to this day as an innovator of style—depicting motion and feeling through art.
Check out our other "go fast!" graphic tees, so much more to love!