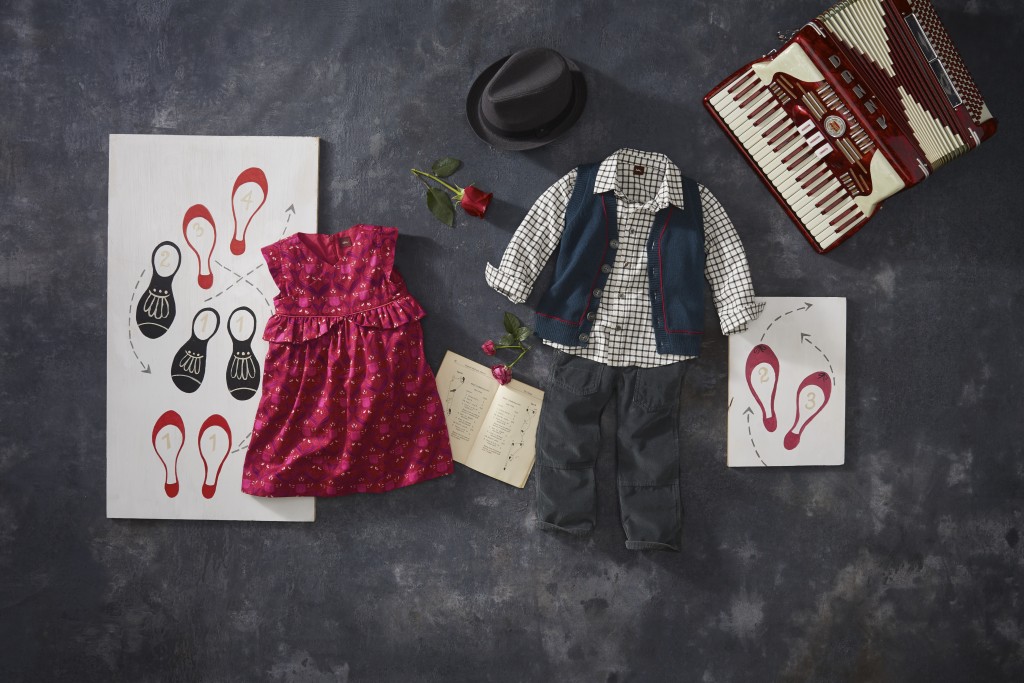 Tis the season for family photos! While the task may seem daunting, we've got you covered when it comes to the outfits. This holiday season, you'll find we've put together a sibling shop, making holiday photo styling easier than ever. Love a dress for your daughter, but not sure what will work for your son? Not to worry! We've put together 5 picture-perfect outfits that you're going to love!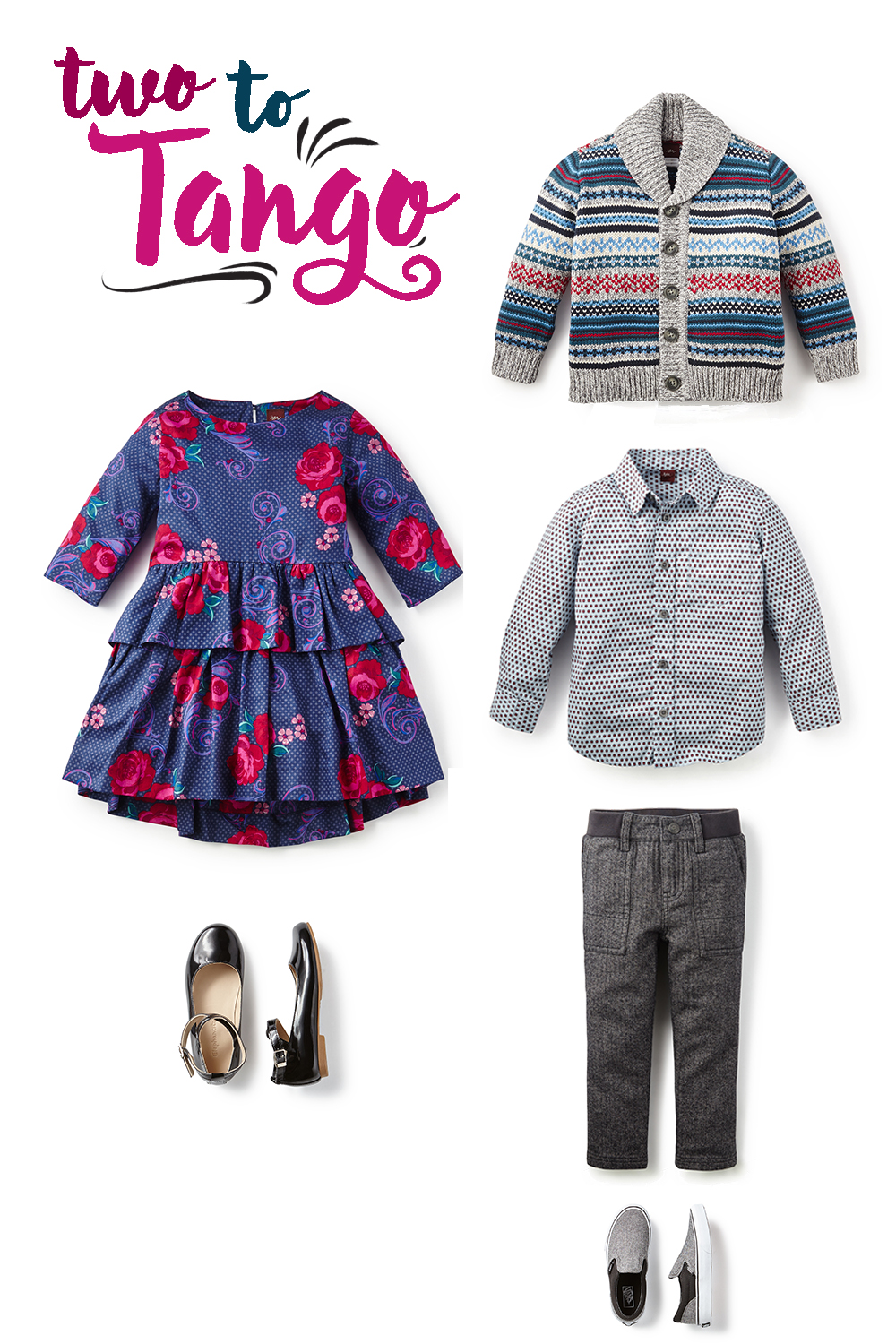 We've infused our special occasion styles with the romance and spirit of tango. For the big sister we have our Fileteado Flor Peplum Dress which pairs perfectly with these shiny Elephantito French Ballet Flats. Our Anselmo Shawl Cardigan for her brother matches back to the red roses in her dress. Layer it over our Cerro Ramada Shirt, Herringbone Pants and Vans Classic Slip On and they'll be styling in no time.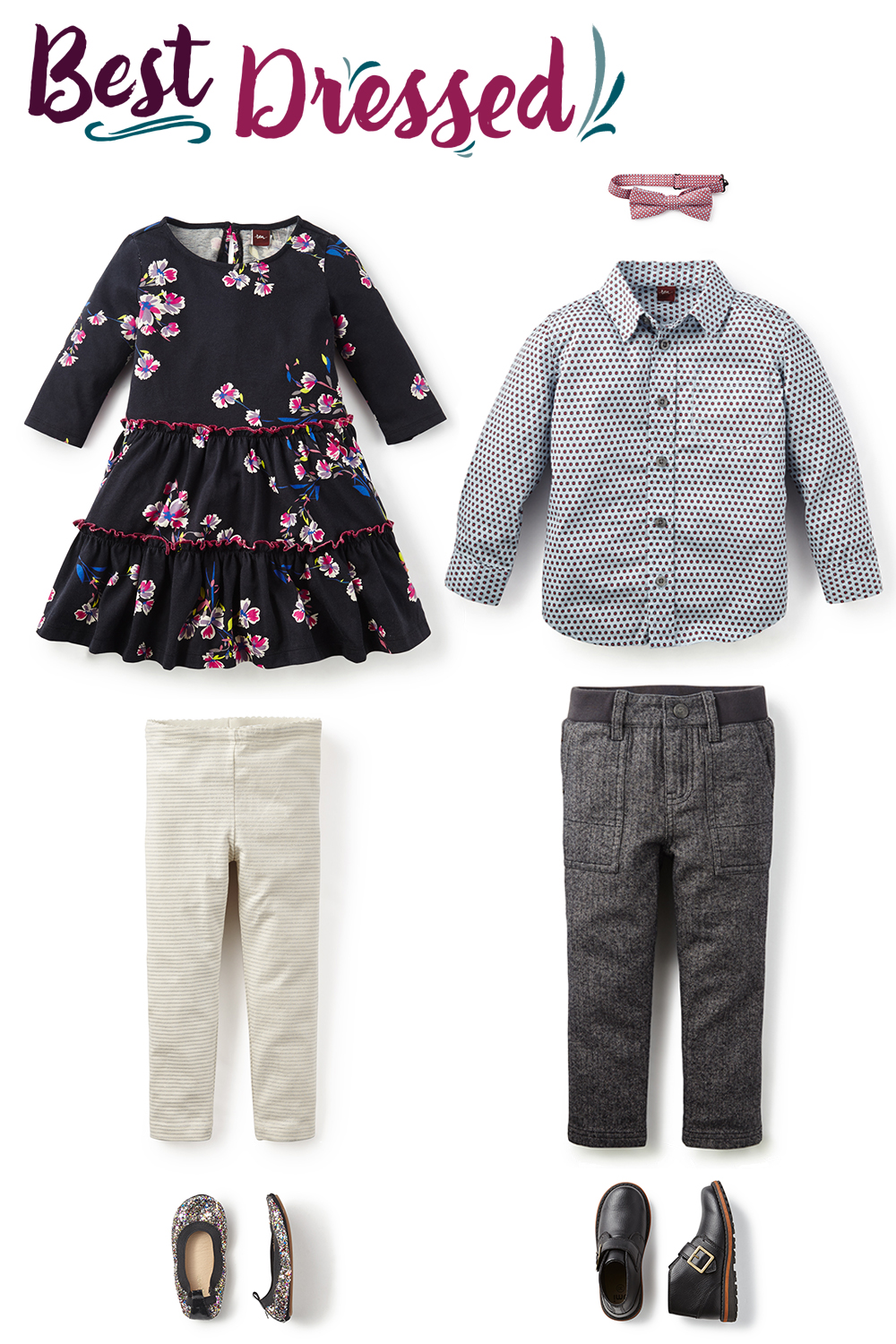 Florals are everywhere in our holiday collection. This outfit is for the girl that loves a little flair and flounce. She'll love to twirl in our Marcela Tiered Dress. Pair it with our Brillante Leggings that have just a touch of sparkle and these Yosi Samra Sammie Flats for added shine. For her brother, he gets a little nod to menswear with this Appaman Bow Tie. His outfit comes together with our Cerro Ramada Shirt, Herringbone Pants and these Umi Riley boots.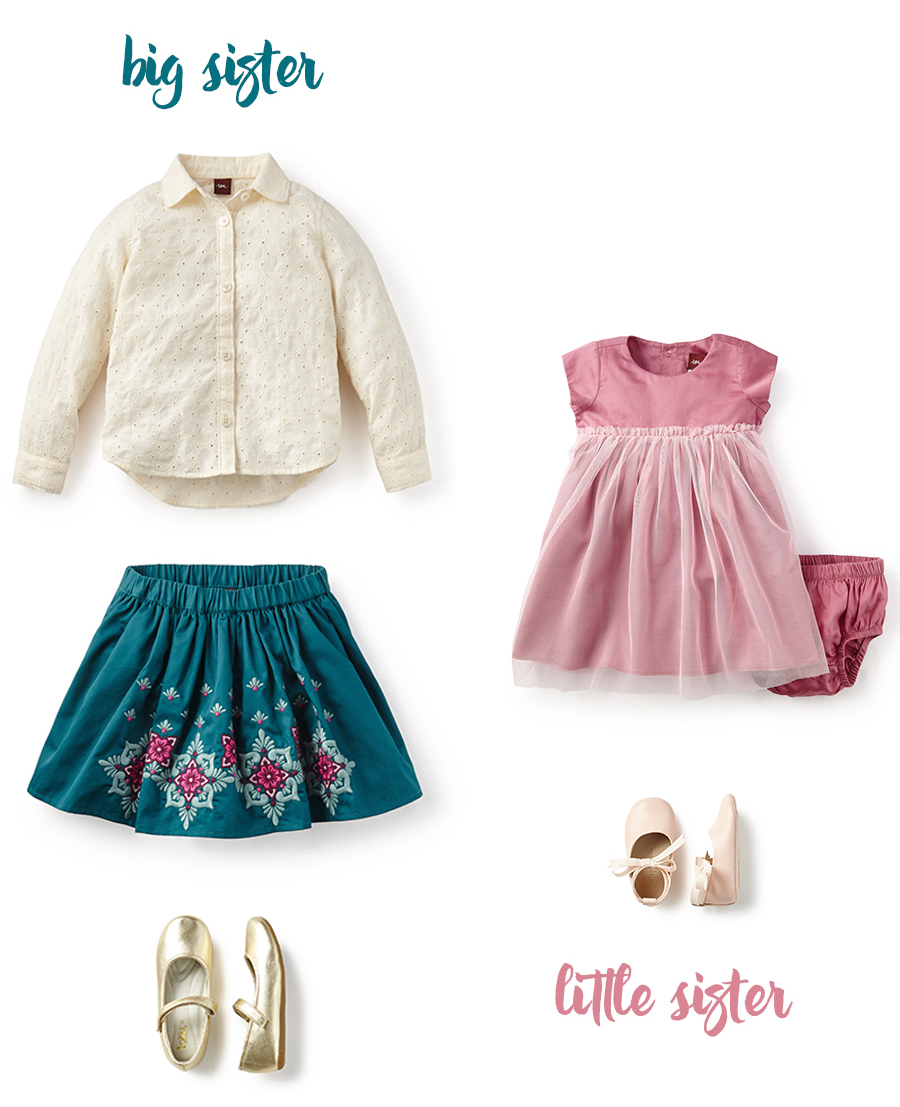 Our sweetly sophisticated special occasion styles are made just for your girl and baby girl. We love this eyelet Casa Rosada Collared Shirt tucked in to our Melina Embroidered Skirt (you'll find embroidery on the back, too!). Top her off with these gilded gold Toke Mary Janes that she'll never want to take off. For little sis, we love this Tulle Skirt Baby Dress that will pick up the hint of pink in big sister's skirt to really pop in photos.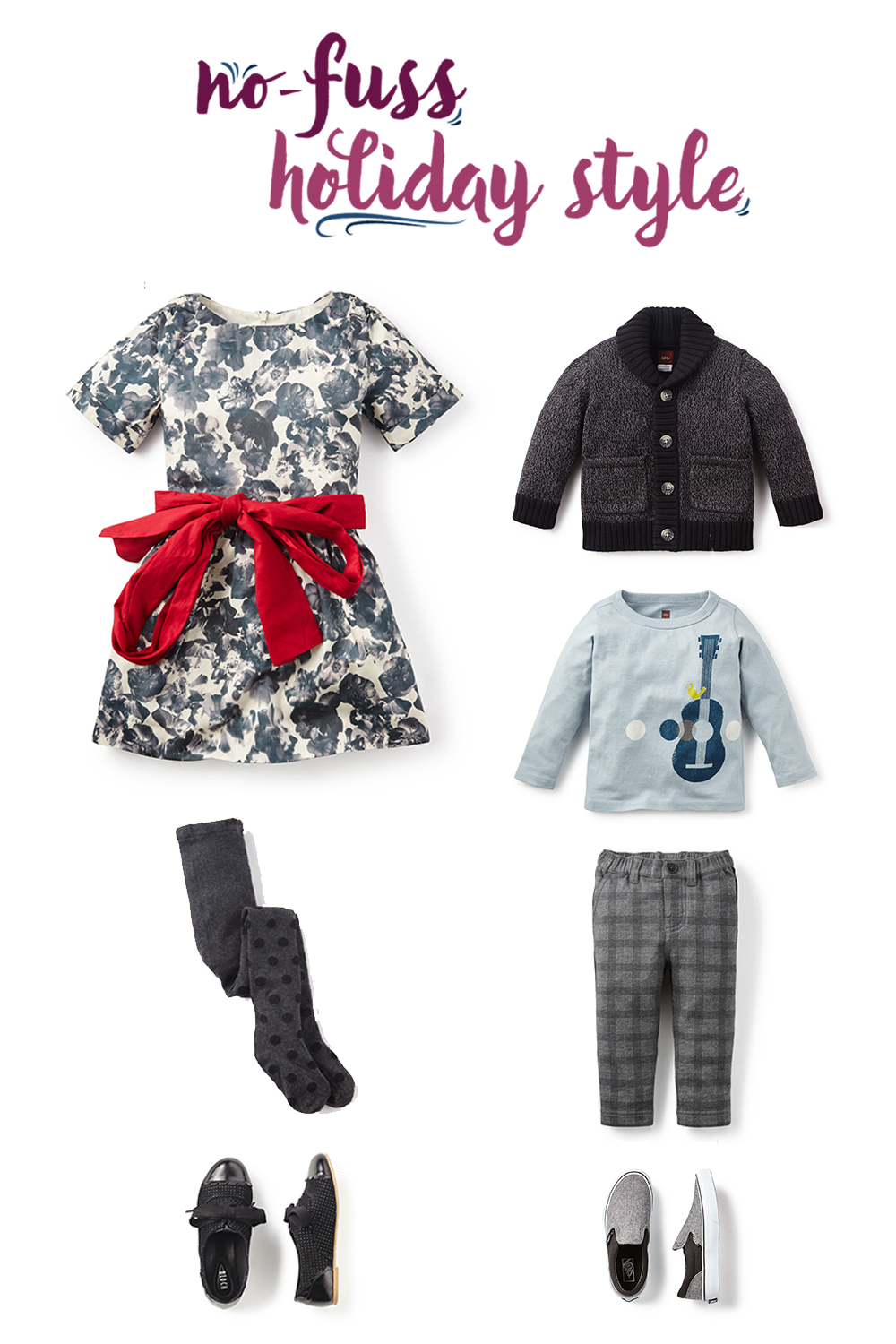 These outfits are perfect for the little citizen that loves music and dance. Our Rosaleda Sash Dress features a super sweet bloom print and gets a pop of color with a red bow. We've jazzed up her look with these Melton Lurex Dot Tights and these great Bloch Charlene lace up flats that will have her dancing all over the place. Little brother will look great in our Luciano Cardigan and our Charango Graphic Tee featuring the South American instrument that resembles a guitar. Add these El Compás Knit Baby Trousers and Vans Classic Slip On and he'll be ready to shine in photos (we hope they sit still!).
Don't forget to share your holiday photos and sibling styles with us! Share on Instagram using the hashtag #TeaCollection or upload your photos to our gallery page.