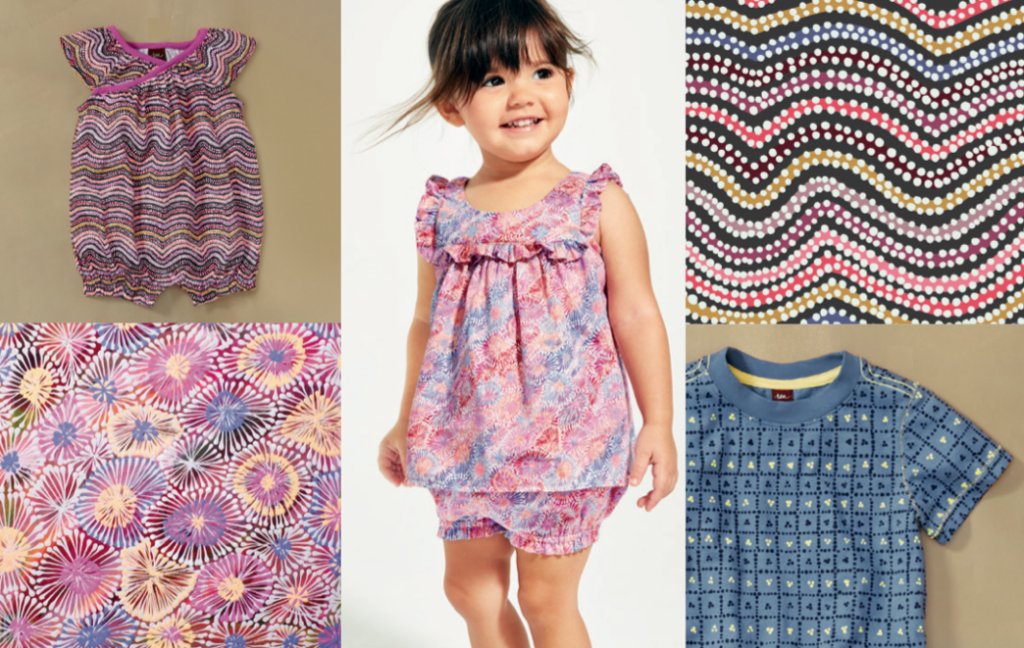 This season, we celebrate and honor the indigenous people of Australia. When our designers traveled to Australia, they headed to Alice Springs, a remote town near Uluru (or Ayers Rock) a massive sandstone "red rock" monolith rising out of the earth. This area is called the Red Centre of the continent. Uluru is a part of the Uluru-Kata Tjuta National Park, a UNESCO World Heritage area and a sacred place to the Aborigines. Our designers traveled north of Alice Springs to Yuendumo, where they were able to meet the Warlukurlangu artists. The art association is a non-profit organization that is 100% Aboriginal-owned by its artists from the surrounding communities. There are over 600 artists who are active in the community. The Warlukurlangu artists are famous for their colorful acrylic paintings and have been featured in hundreds of exhibitions and publications world wide. They paint to keep their traditional culture alive, pass it down to the younger generations and share their culture with the wider community. We love that you can find several generations of one family at the art center, passing down their craft from grandfather to child.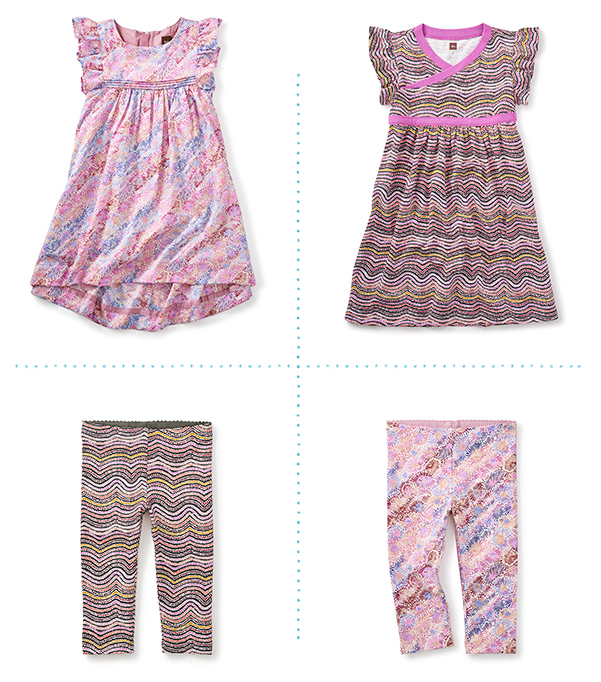 (clockwise from top left)
Red Mallee Flower Dreaming Hi-Lo Dress :: Fire Country Dreaming Wrap Neck Dress :: Fire Country Dreaming Capri Legging :: Red Mallee Flower Dreaming Capri Legging
In our newest delivery, you'll find very special styles that feature the artwork. These beautiful prints are original works of art (or "dreamings") created by four Warlukurlangu artists.  As part of our partnership, the artists each receive a portion of profits from the sale of the styles that feature their work. We want to open up the world for kids, to help them discover that no matter where we live or what language we speak, there is so much we all have in common. That is why we travel, meet people from all cultures, connect with them to bring their stories back home to you.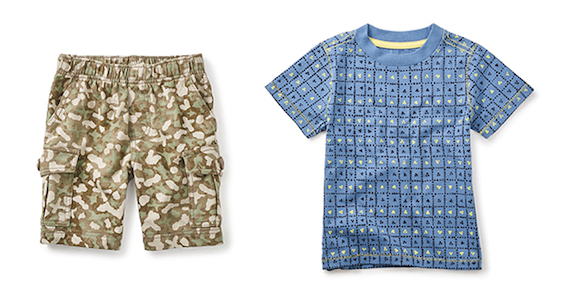 Budgerigar Dreaming Cargo Shorts :: Mina Mina Dreaming Tee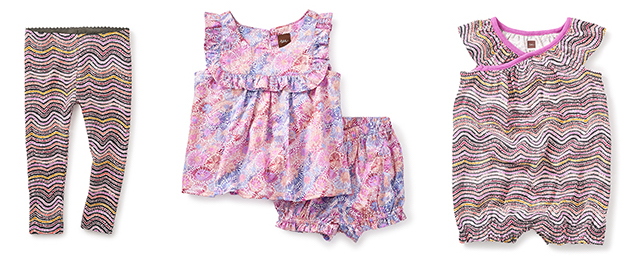 Fire Country Dreaming Baby Leggings :: Red Mallee Flower Dreaming Baby Outfit :: Fire Country Dreaming Wrap Neck Romper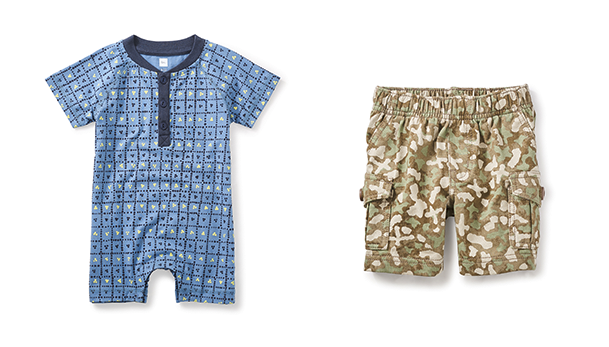 Mina Mina Dreaming Henley Romper :: Budgerigar Dreaming Cargo Baby Shorts