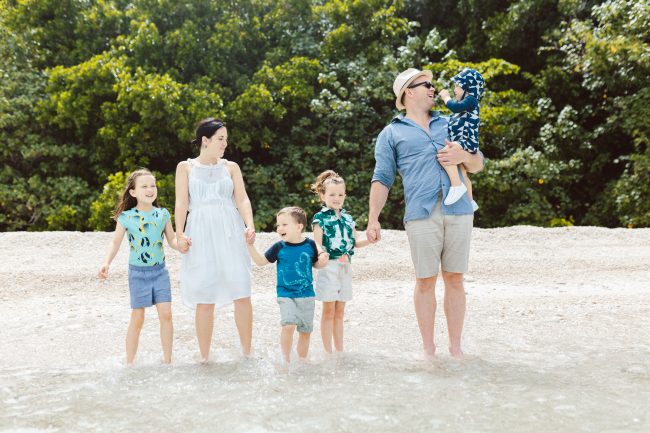 Exploring is always more fun when you bring friends along. For our adventures on Australia's Fitzroy Island near the Great Barrier Reef, we invited the King family to join us. Stu and Elizabeth have been married for 10 years. He works in tech, she's a doctor, and although they call Queensland home, they've lived all over the world. Stu is originally from South Africa, while Elizabeth is from Australia, which is where the couple first met.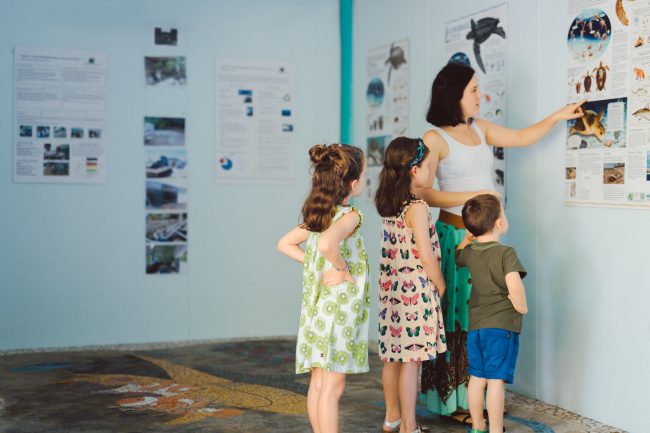 "Our mothers colluded," Stu says. "They threw a cocktail party and invited the two of us."
The matchmaking worked—and the couple lived in London and San Francisco (which is where they became big Tea Collection fans), before returning to Australia to be near family and raise their four kids: Grace (8), Annabel (6), Alexander (4), and Willoughby (1).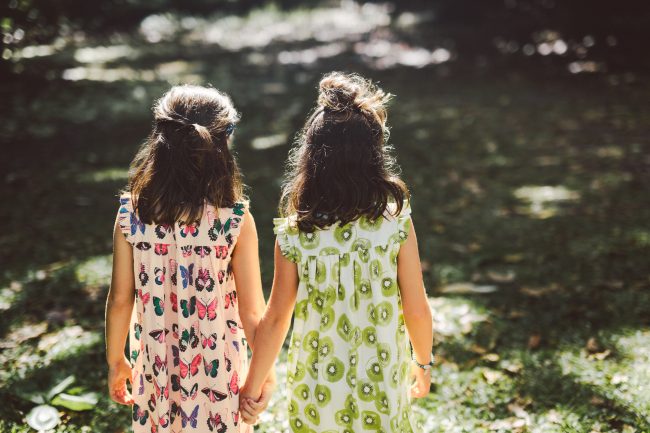 "We're trying to raise kids who are globally aware, conscious of the environment, conscious of social issues," Elizabeth says. "I just want them to have a really happy childhood with lots of opportunity for education and travel—and Australia definitely offers that. Here, we're safe, and I like them to have lots of people around them who love them.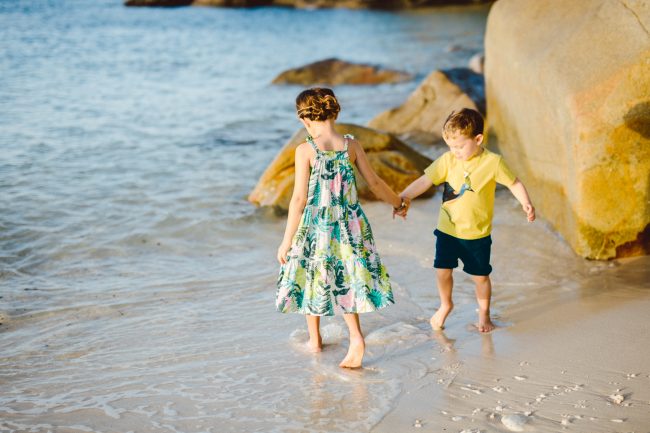 "Grace is really charismatic when she meets new people. She loves science, she's very thoughtful. Annabel is more reserved at first, but she's our natural performer, she's very expressive and competitive," Elizabeth says.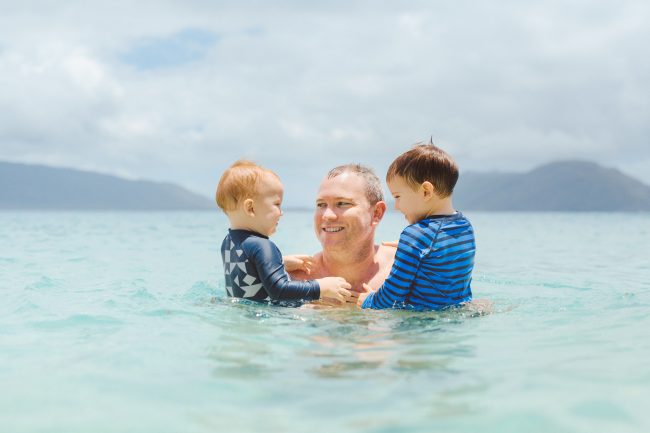 "Alex—well, he's a bit small for his age, but he wants everyone to call him 'Big Al'. He tends to be quite shy at first, and then he's very loud. He just wants to take charge and be the leader. And then Willoughby. He's lovely, but he's a real boy. He is not even two years old yet, but he's like a rugby union player!"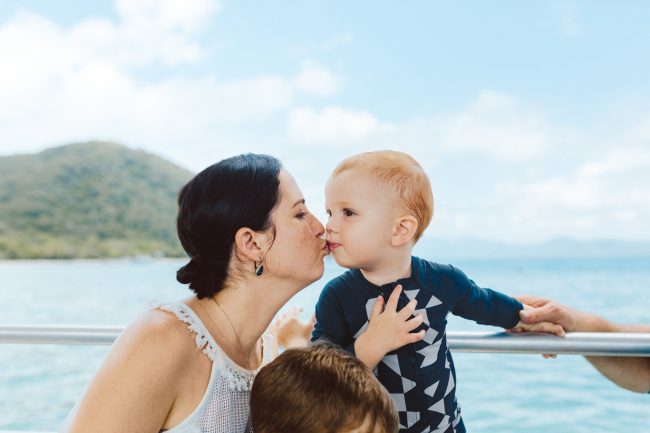 We watch for a moment as Obi kicks sand over a beach towel while quietly singing "Twinkle, twinkle little star" to himself.
"He's got a big twinkle in his eye, doesn't he?" she laughs.
See photos of the King's exploring Fitzroy Island with our friend, Jess Cramp.