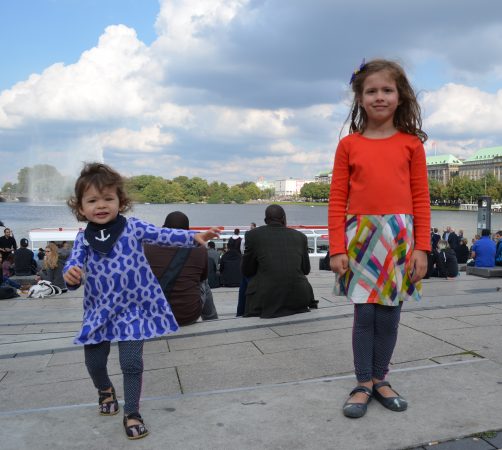 Guten Tag from Germany! Meet Kristina Quandt, mom and long-time lover of Tea who recently packed up her family's Bay Area life and set out to find home in the unfamiliar city of Hamburg. As a Tea Foreign Correspondent, Kristina is here to share how she, her husband and their two young daughters are growing accustomed to life in a new country. Follow along!
It's been 10 months since my family and I moved from the San Francisco Bay Area to Hamburg, Germany. My husband, German born and raised, and I, American born and raised, had talked about it for years, since before we married and had kids. We finally decided that now was the time to move to Germany to let our children experience their German heritage: the culture, the language, the food, and their family. I was a little more hesitant about the fashion….I mean, sandals with socks!?!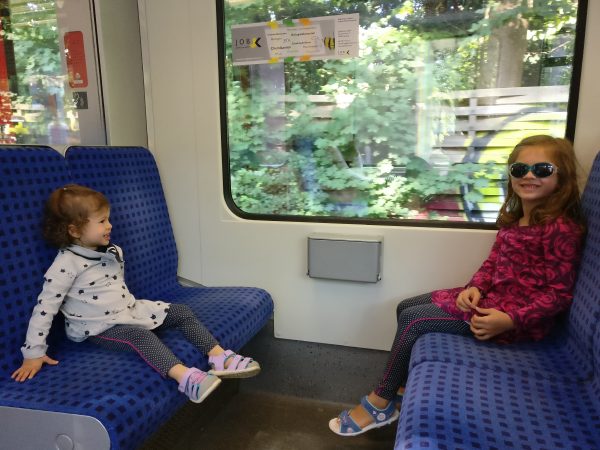 Our daughters, now 5 years and 20 months, have handled the change of country pretty well. Obviously the baby could roll with the flow since everything in her world is new, but our then 4-year-old who we've been raising bilingually, had to adapt to using her 'other' language all the time. I think she coped with that last one by loudly announcing, "Meine Mama spricht kein Deutsch!" ("My Mama doesn't speak German!") anytime we entered a room or a store. Thanks, darling girl.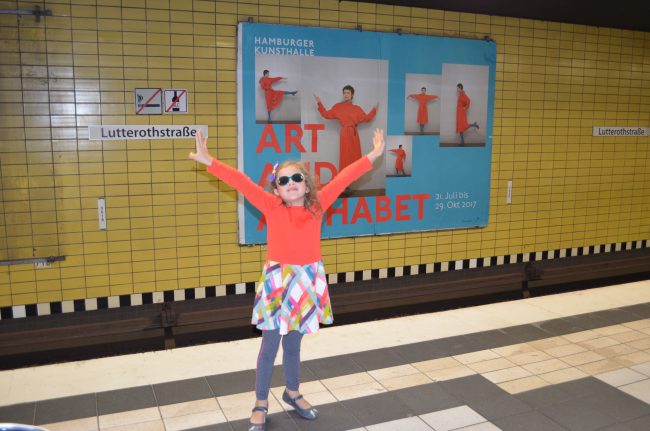 Besides the language, our next biggest challenge was the weather. We landed in the fall to an unusually warm September. And as we looked for an apartment we imagined gazing out at the lush greenery from the beautiful floor to ceiling windows, or the spacious balconies that were advertised, and soaking up the warmth of the high Hamburg sun. Then October happened. And November. And December. Fast forward to May and I was still wearing my one winter coat. But it's officially summer now, and we are finally utilizing that balcony, enjoying the late evening sun (until almost 10pm in June) and marveling at the colors in the sky.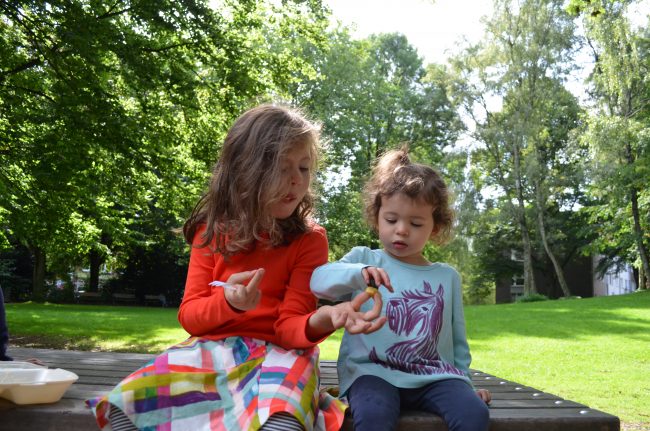 Enduring the weather was not nearly as difficult as dressing for the cold winter weather. As a California girl through and through I was really having a tough time not only dressing myself, but dressing our children. Luckily I brought most of their clothes with me, and as any good Californian should, we know how to layer. Tea Collection came through time and again with all their good layering and mix and match pieces. Leggings could be worn under rain pants and snow suits, and long sleeve tees under wrap dresses and rompers kept them warm and fashionable on the playground from morning to night.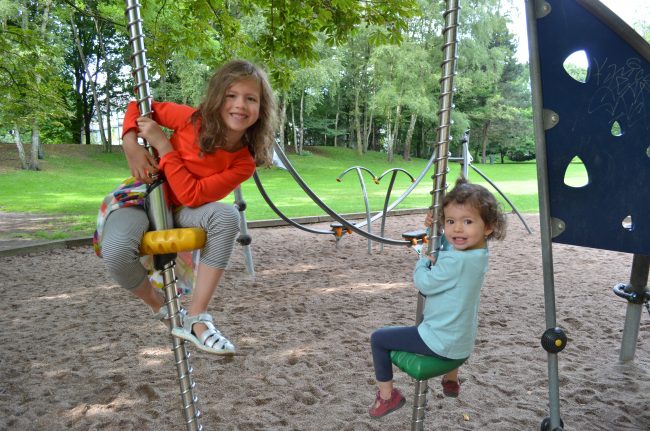 And being dressed to play outside is a must. Playgrounds in Hamburg are a sight to behold and the place to see and be seen. Or at least where you go to make friends and meet people when you've moved to another country and are not a student but are a parent. There's a different playground every few blocks! And safety regulations? What safety regulations? I'm sure there are some, but they are not posted on every structure and baby swings with safety bars and the like are extremely rare. There are instead smoothly and fast turning carousels, great big seesaws, suspension bridges and fabulously high structures, slides, and platforms open on three sides that would make any California mama cringe. Our girls love it all.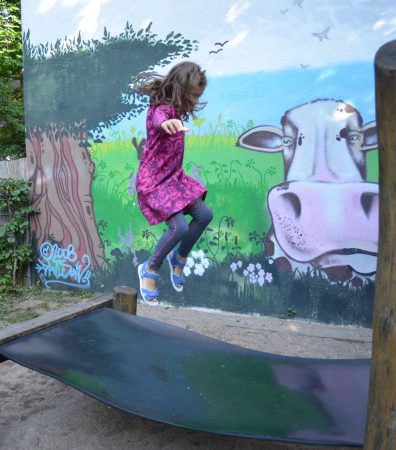 They are also loving the time spent with Oma and Opa, exploring the forests that are just minutes away from busy city neighborhoods, and eating all the bratwurst, ice cream (usually around €1.20 per scoop!), and good German bread that they can. While my husband and I are dealing with adjusting to being without a car, making all new grown-up friends, and jumping through the hoops of setting up a whole life in another country (think health insurance, taxes, driver license, etc.) we know our little citizens are benefiting greatly from this experience. With the exception perhaps of their sense of fashion. I was begged, just this morning, to allow sandals with socks. Nooooo!