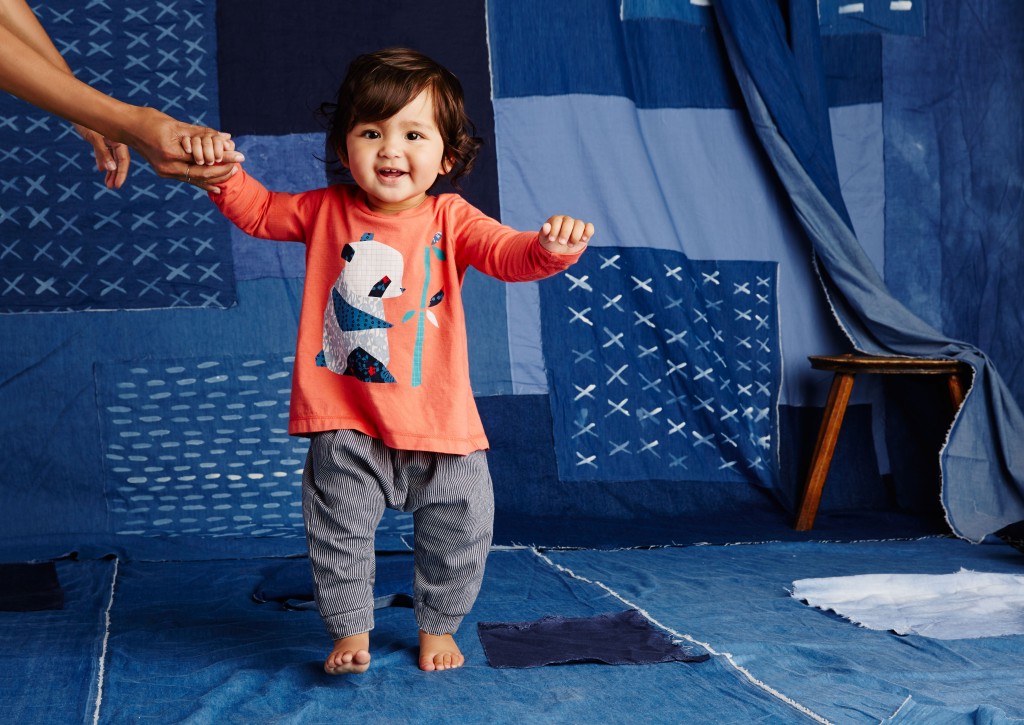 You'll notice that a lot of our newest styles feature graphics that have a mixed media look to them – especially our panda graphic on our Baby Girl Kiri-e Panda Graphic Tee. Our designers were inspired by Japanese postcard art when they were designing this adorable panda. While it's easy to wear a style that features a mixed print graphic (we love it!), mixing prints on multiple pieces of clothing can be a daunting task. We've made it easy for you to mix-and-match our newest baby girl styles. Follow along to get some inspiration…
The easiest way to try out print mixing is to stick to pieces that have similar colors. Our Suki Baby Cardigan with heritage blue and gray stripes matches perfectly to the blue in the floral design on our Hina Pocket Romper. Mixing florals with stripes is always a safe bet!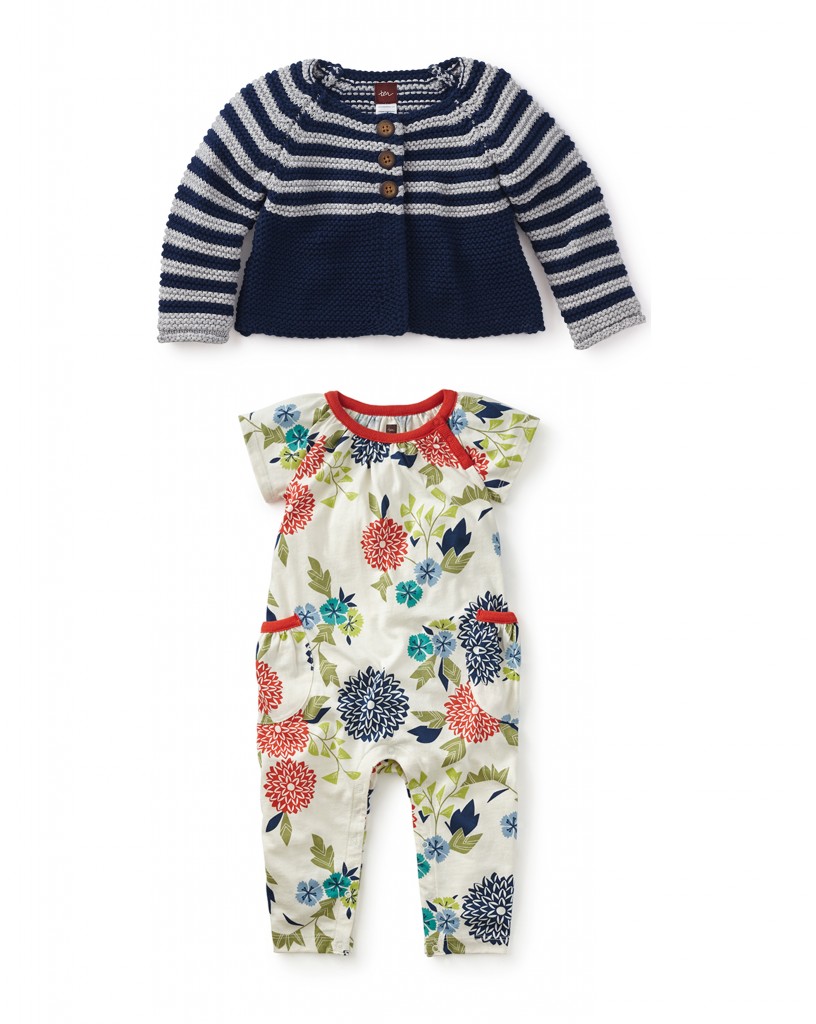 Now that you've seen how florals and stripes can pair, how about floral on floral? The key to mixing floral prints is to find prints that don't overpower your outfit. The small floral pattern on our Ako Empire Dress  matches nicely to the ditsy floral print on our Minako Baby Pants as they are both small floral prints. Even with the larger floral graphic on the dress, your little citizen will still look adorable in her floral outfit.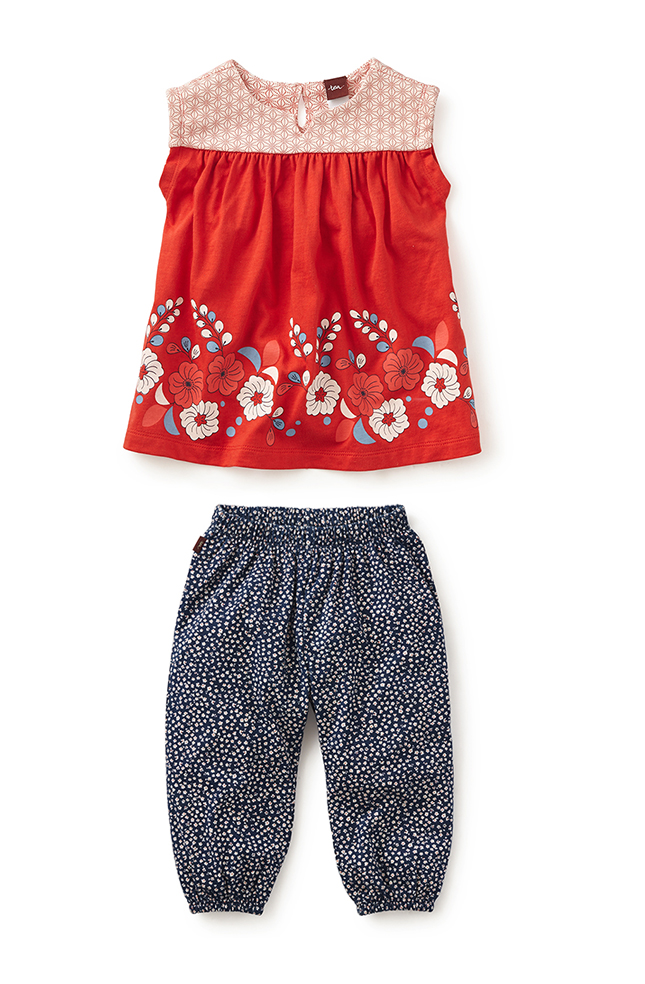 In this outfit, we show you how you can do mixed floral prints with two different sized floral prints. Our Lily Pond Baby Dress (shown here without the matching bloomers) features a fresh floral print in rich colors. We love matching it with our Hatsuyuki Baby Leggings in a soft peach color, picking up the peach hues in the dress' florals. The oversized florals in the dress serves as the main piece in this outfit, while the leggings compliment the colors without being too busy!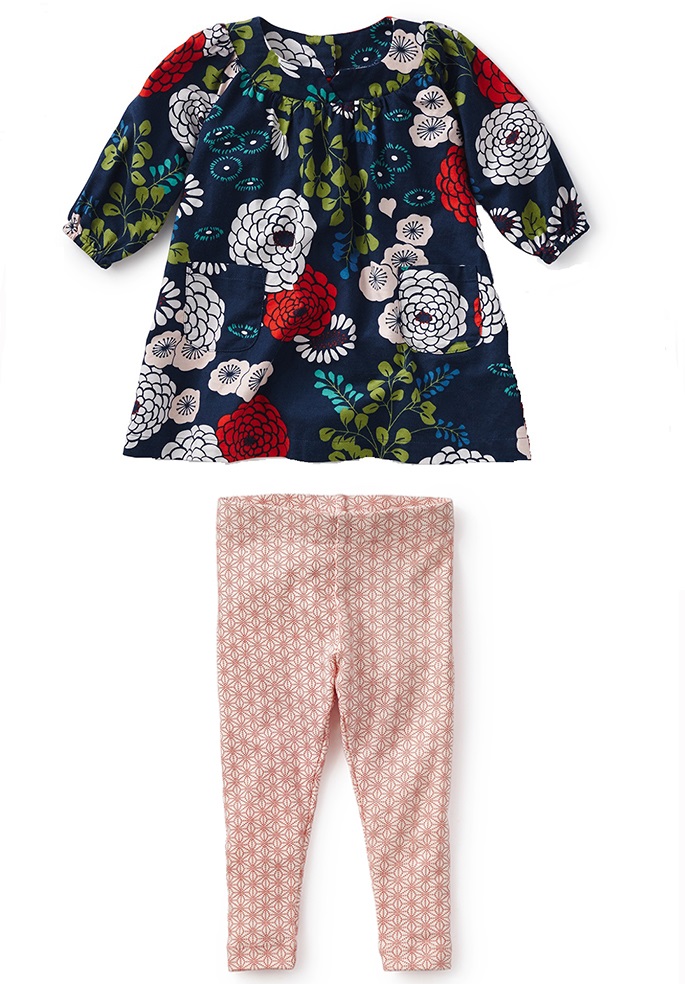 With our last outfit, we show you how you can mix stripes with polka dots! Our Seto Swiss Dot Baby Top features a raised knit polka dot pattern that is super sweet. Matched with our Tetsudo Striped Baby Pants, featuring a sporty railroad stripe, this look gets a sporty feel. Don't be afraid to match any of our printed tops to these pants, they are a new closet staple!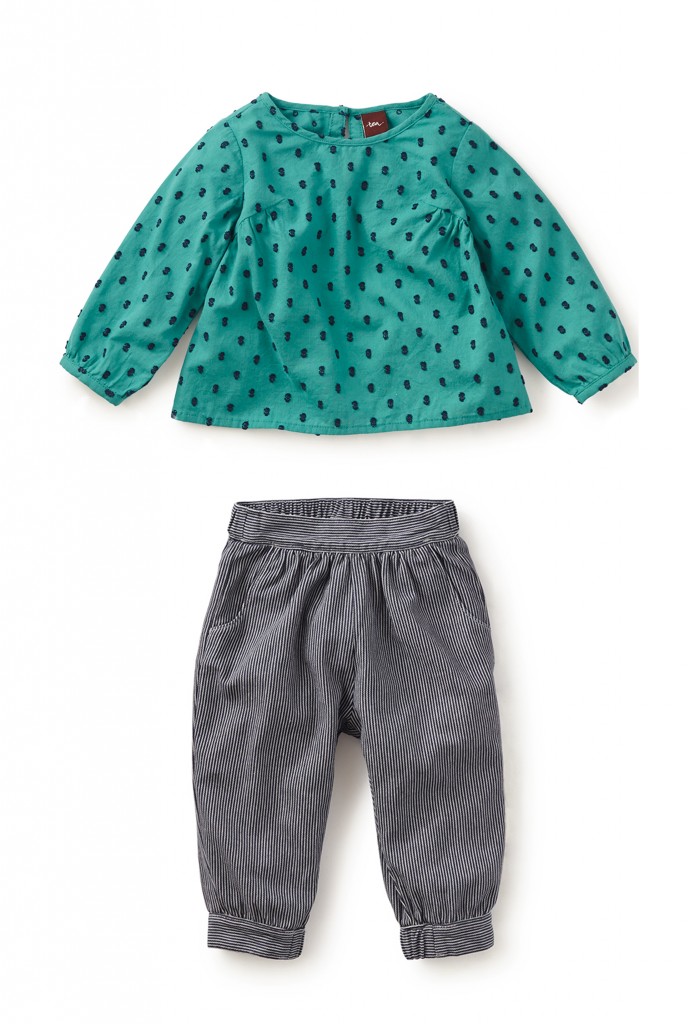 Need more mix-and-match inspiration? Check out our Match Maker tool where you can filter pieces by color to find a look you love.