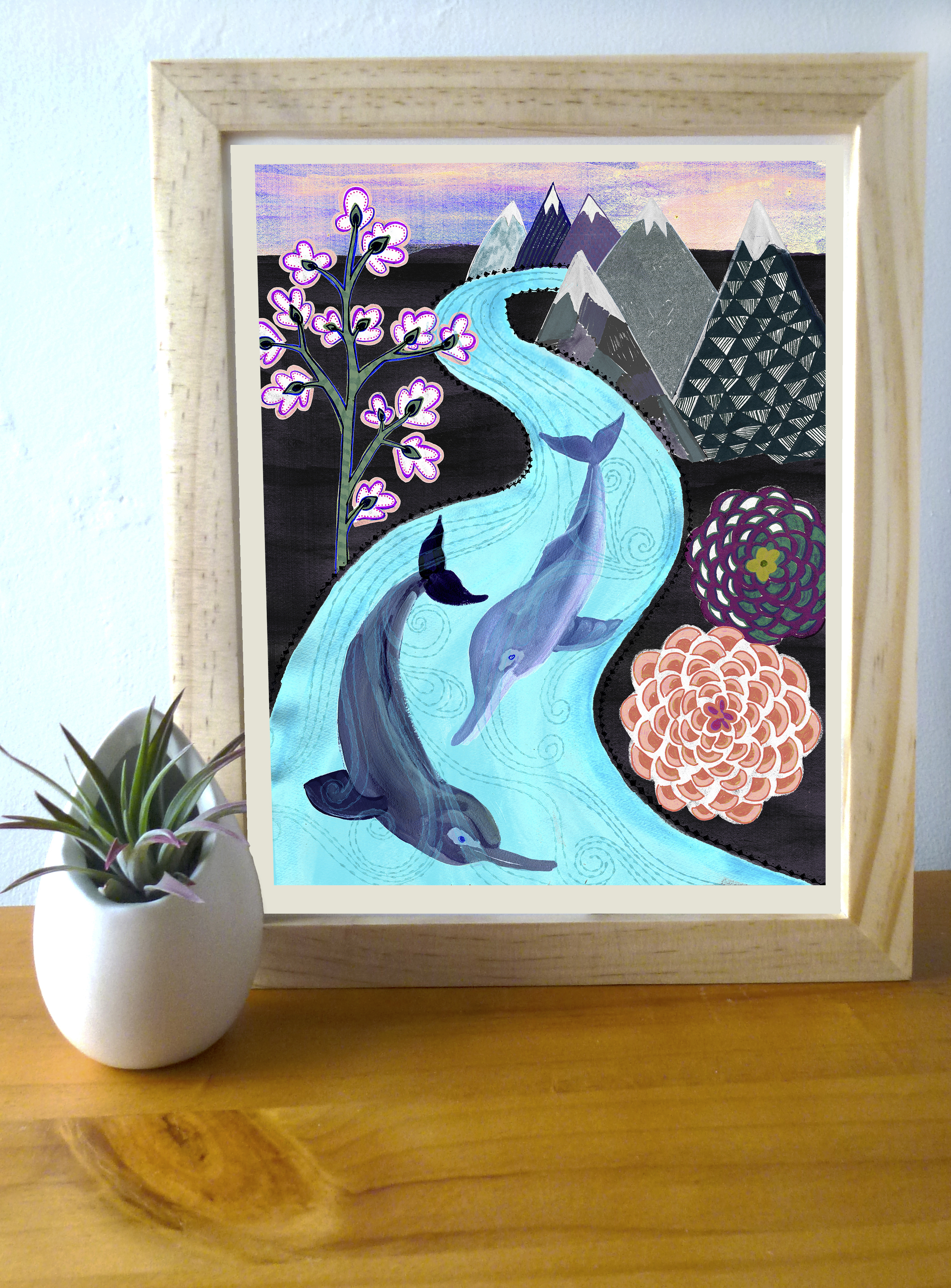 We are thrilled to announce a very special giveaway – one that is near and dear to our hearts! Tea is partnering with the Chicago-based Endangered Species Print Project, to give away three art prints, by a Tea Collection textile designer, Katy Tanis. The Endangered Species Print Project was founded in 2009 by two artists, Jenny Kendler and Molly Schafer, who strive to match their artistic talents to directly support conservation efforts and biodiversity for the Earth. ESPP offers limited-edition art prints of critically endangered species, with 50% of the sales donated to the conservation efforts of the animal featured in the print. The number of prints offered for sale, depends on the number of plants or animals remaining in the species. When you purchase a print, you know exactly where your donation will go and the animal it will benefit!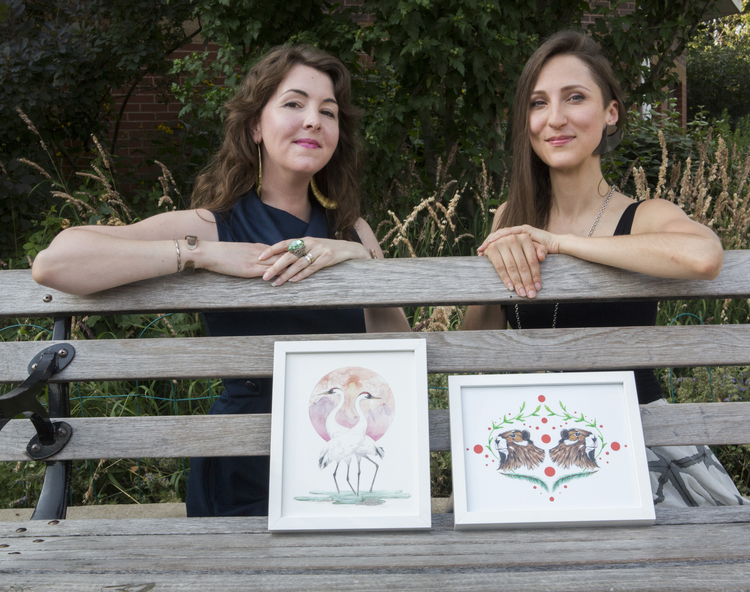 The Ganges River Dolphin Print was inspired by the design trip Katy went on for our India Spring 2015 Collection and her interactions and discoveries while in West Bengal.
I had the pleasure of meeting with amazing Kantha artists, including Mahamaya Sikdar – a President's Award winner in her craft. I've always been fascinated by river dolphins and with the recent extinction of baiji (Yangtze River Dolphin), I felt it was particularly important to bring attention to our planet's remaining river dolphins. I was so inspired by the wonderful people and crafting I saw in the region around the Ganges River that I wanted to draw inspiration from that for this piece. The shapes and stitch markings are all inspired by Kanthas of the region.
There are approximately 1,800 Ganges River Dolphins left in the wild. The damming of rivers for irrigation and electricity generation prevents the dolphins seasonal migration and degrades their habitat. Proceeds of Katy's print will support the EDGE Evolutionary Distinct & Globally Endangered program. Head over to the Endangered Species Print Project to learn more about their efforts and see all of their amazing prints!