In almost any cafe or restaurant in Argentina you stumble across, chances are you will be lucky to find many varieties of empanadas. These savory pastry pockets are a mainstay in the Argentine diet. Empanadas can be filled with a variety of delicious fillings and are oven baked (al horno) or deep-fried (frito) and served warm for dinner or an on-the-go snack. We think they make a great bite for lunches in the park or a quick dinner in-between soccer practice!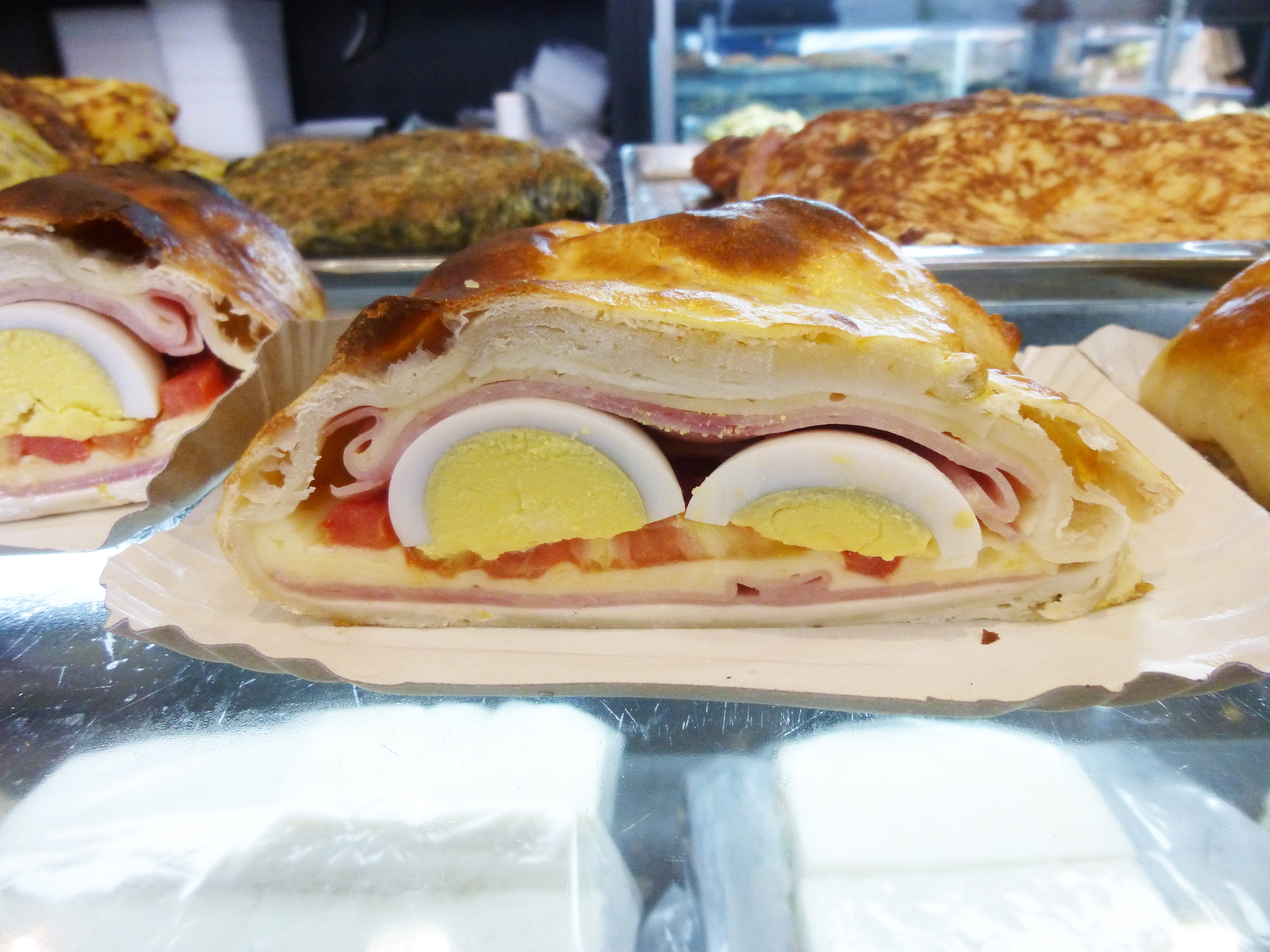 Empanadas fillings vary by region in Argentina depending on climate, produce available and most importantly – tradition. In northern Argentina in a province called Salta that borders Bolivia, empanadas are a proud obsession. There is even a day "El día de la Empanada Salteña" held on April 4th every year, honoring the empanadas. Empanadas in Salta are filled with meat, al dente potato chunks, a boiled egg and scallions. In Tucumán, they celebrate with a National Empanada Festival every September. Their choice of filling is a bit more simple – flank steak, chicken, fish or cheese and a touch of tomato. In the capital city of San Juan, empanadas are filled with a whole green olive and contain many spices such as oregano, paprika and cumin. They are known to be very taste due to the amount of butter or lard they are baked in. Heading down south to Patagonia, you will find empanadas filled with lamb or seafood – mussels and even king crab – and sautéed with white wine!
Want to make empanadas at home but don't have access to king crab? Not to worry! You can make very tasty, simple empanadas with our recipe below!
INGREDIENTS
-4 cups of flour
-2 tablespoons olive oil
-3 tablespoons of shortening
-1 cup warm water
-2 onions, finely chopped
-1 green bell pepper, diced
-1 pound beef tenderloin, minced
-1/2 cup green olives, finely chopped (optional)
-1 bunch scallions, minced
-1 hard-boiled egg (optional)
-paprika, salt, pepper
DIRECTIONS
In a frying pan, heat olive oil and add onion and bell pepper. Saute until the onion begins to brown and then add the beef. Season with salt, pepper and paprika. Saute, stirring occasionally, until the beef is browned on all sides. Remove from heat and mix in the green onion, egg and olives (if using). Allow the mixture to cool to room temperature. Pour the flour on a smooth surface, forming a mound. Using the back of a spoon, make a depression in the center. Add the shortening to the center and knead the mixture until it is fully combined. Dissolve 1/2 tablespoon of salt into warm water in a bowl. Gradually incorporate the liquid into the dough, kneading for 10 to 15 minutes until the dough becomes smooth and elastic. Make balls of dough the size of a golf ball. On a floured surface, roll out each ball of dough into a circle. Flour your hands, holding the circle of dough in one hand and place 1 tablespoon of the filling in the center of the dough.  Press and crimp the edges together to secure the filling within. Continue until you run out of dough and filling. Pre-heat your oven to 450 degrees. Spray a baking sheet with non-stick spray. Arrange the empanadas on the sheet and bake until the pastry is golden brown, approximately 10 minutes. Take out and let cool!