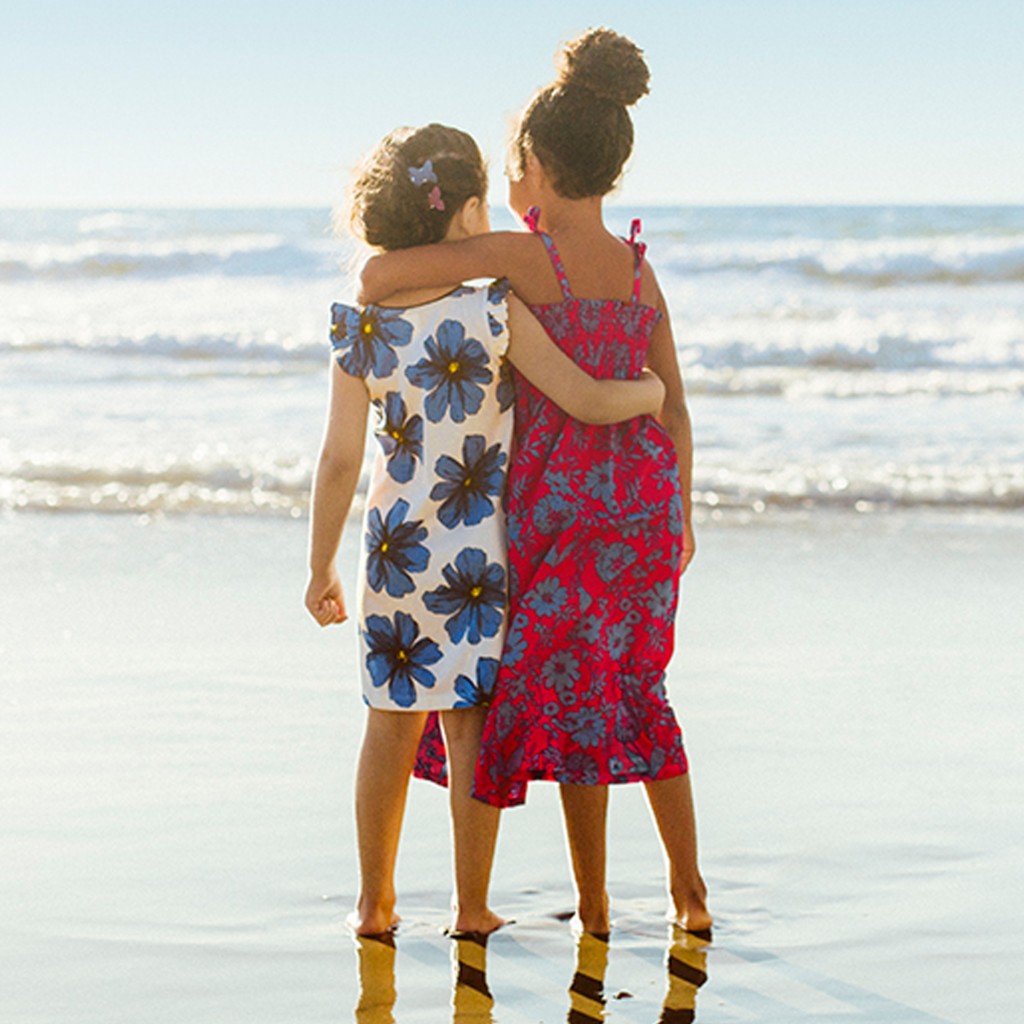 The first flickering firefly on a summer's night. Sunny breezes through an open car window. Catching melting ice cream on your tongue. The scrunch of warm sand between your toes. We found magic when we traveled to Italy in search of inspiration for our summer collection – Whether your little citizens' adventures take your family to the beach or the backyard, we know they'll find (and make) magic wherever they go. And we're making it easy for you to shop for all of summers' adventures with our outfits below!


We've rounded up our newest styles that will take you from Memorial Day all the way to Labor Day. These styles are inspired by the Amalfi coast, but with their red, white and blue color palette and nautical feel, they're guaranteed to be the perfect outfits for all of your summer celebrations. Have multiples? Pair any of these styles together for an easy family look that will match your summer styles, too!
Girl Styles
1. Castello di Sabbia Graphic Dress 2. Italian Bluebell Maxi Dress 3. Violets Are Blue Romper
Boy Styles
1. Aye Aye Captain Graphic Tee 2. Andrew Plaid Shirt 3.  Sottomarino Graphic Tee
Baby Girl Styles
1. Commander's Diamond Baby Dress 2. Violets Are Blue Romper 3. Italian Bluebell Wrap Tunic with Solid Easy Pocket Shorts
Baby Boy Styles
1. Bonaventure Romper 2. Cerchi di Gio Pocket Romper 3. Andrew Pocket Romper
Want more style inspiration? Check out our latest catalog featuring real kids in their summer outfits, shot on location in San Diego!