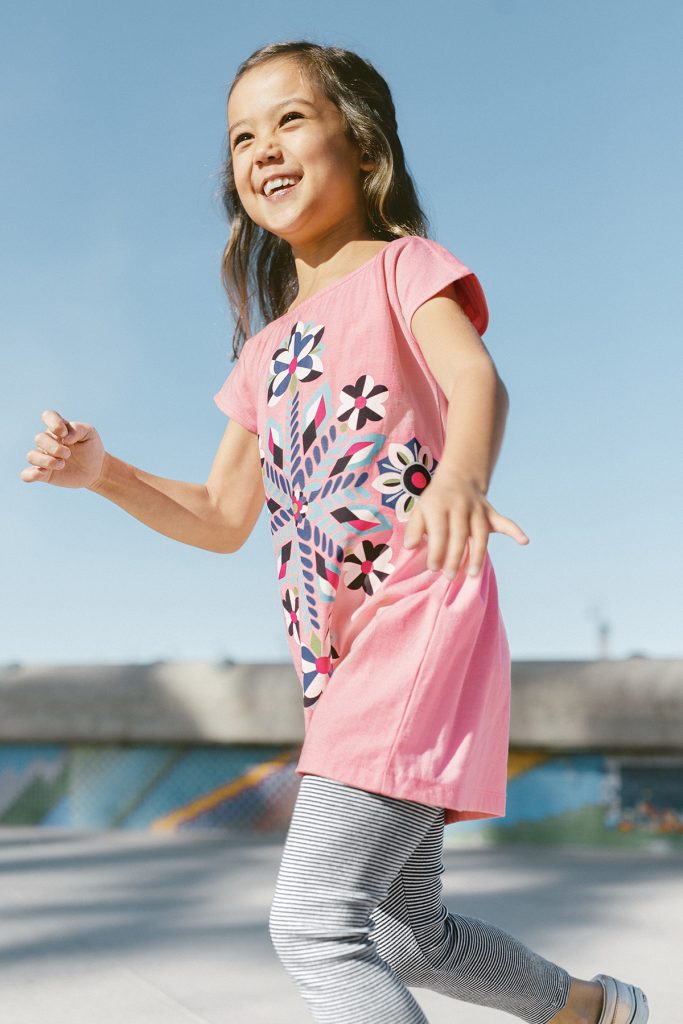 We love getting the inside scoop from our designers about their designs. From animals to geometric shapes, every graphic has a story behind it. We've learned about far away animals and traditional nordic weaving techniques. The Rainbow Rays Graphic Dress is no exception and inspired us to create our very own mosaic planter. Follow our instructions below to create your own design… It's much easier than it looks!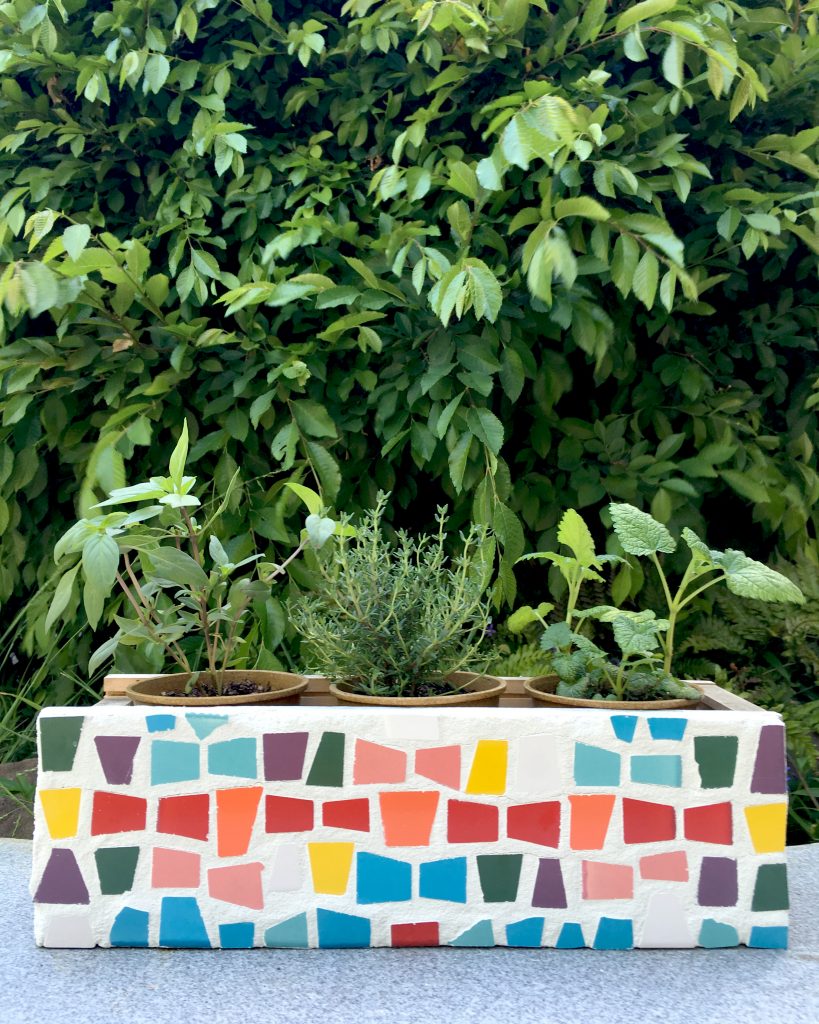 MATERIALS
Planter (other ideas: frames, tabletops, mirrors)
Small tiles (broken or whole depending on the look you're going for)
Craft Adhesive
Grout
Sponge
Spatula
Rubber Gloves
Newspaper
DIRECTIONS
Step One: Select the materials you'd like to use. This can be anything from sea glass, broken tile, glass, stones, seashells or ceramics. Then, decide on your surface. It can be anything from a picture frame to a garden stone.
Step Two: Plan out your design. Place your materials in the arrangement you'd like on your surface. This might sound a little Type-A, but we promise it will make things easier in the end!
Step Three: Begin adding glue to the side of the tile piece that will go on your surface. Adhere the tile one by one, making sure to press down hard. As you move along, make sure to leave space for your grout to fill in. Continue until you have design completely glued down. Let this sit for at least 15-20 minutes.
Step Four: Mix your grout per labeled instructions and spread it on your surface using a spatula or spoon. Alternatively, throw on your rubber gloves and just use your hands (this is what we did!). Press grout down into the spaces between your tile, covering the entire piece.
Step Five: Wipe off as much excess grout as you can with your hands. Now, let it sit. Depending on instructions for your mortar, you may want to let it dry for anywhere from 20 minutes to 24 hours. Once it is set, wipe off the tiles to get rid of any extra mortar that may be on them.
Step Six: Wipe the mosaic clean with a sponge and warm water, making sure to get each tile completely grout-free.
Have you tried a mosaic DIY? Share your stories or photos with us!